What does it take to lose your baby weight AND keep it off? Three of our incredible mums have kindly shared their awesome tips and tricks on how they made The Healthy Mummy's 28 Day Weight Loss Challenge work for them.
3 mums, a combined total of over 9st lost, how they did it and how they keep it off
Kristie's top tips
Kristie Brice lost 4st in ten months through The Healthy Mummy's 28 Day Weight Loss Challenge.
1. Set small goals
Kristie says staying on weight loss track is all about setting small, achievable goals.
"One of the things I'm frequently asked is how I stay motivated," says Kristie. "When I set myself small achievable goals its easier to reach them. I set myself one new goal every month and every month I give it my all." 
2. Results
"Nothing motivates me like seeing my own results," says Kristie. "When I look back and see how far I've come, I'm driven to push myself and see how far I can go. Taking monthly progress photos helps me when I feel like I'm making no progress."
3. My children
Kristie's children are her number one priority. And it was also them who prompted her to begin her transformation journey. "I want to be the best mother I can. I don't want to miss out on all the fun when it comes to my kids. I want to be able to run and play with them without being exhausted," she says.
4. Support
Kristie says surrounding yourself with supportive people is key. Having family and friends on board with your new, healthy lifestyle makes everything so much easier. Kristie adds, "The Healthy Mummy Support groups are awesome for support. When I'm having a day when it feels like it's all too much I will post in the group. The women are so supportive and always give the encouragement I need."
Julia's top tips
Julia has lost 1.7st in 10 months after joining the 28 Day Weight Loss Challenge.
Julia says one of the MAIN things she has learnt from following the 28 Day Weight Loss Challenge is that she doesn't have to follow a 1200 calorie diet and starve herself when trying to lose weight. "The 28 Day Weight Loss Challenge gives you delicious and healthy meal plans every week and you don't have to miss out on any food groups.
"What I love most about The Healthy Mummy lifestyle is that it is not just another fad diet, but a lifestyle change which is completely sustainable in the long run," Julia says.
1. Meal prep
Food preparation and planning in advance is key to making sure you stay on track. Take an hour or two on your weekend and customise your meal plans. "Following the 28 Day Weight Loss Challenge will give you a great understanding of what exactly is in your food," says Julia.  "Freezing snacks and meals is very convenient and saves a lot of time. Having healthy meals on hand is a big help to avoid reaching for quick, unhealthy foods when the big hunger strikes."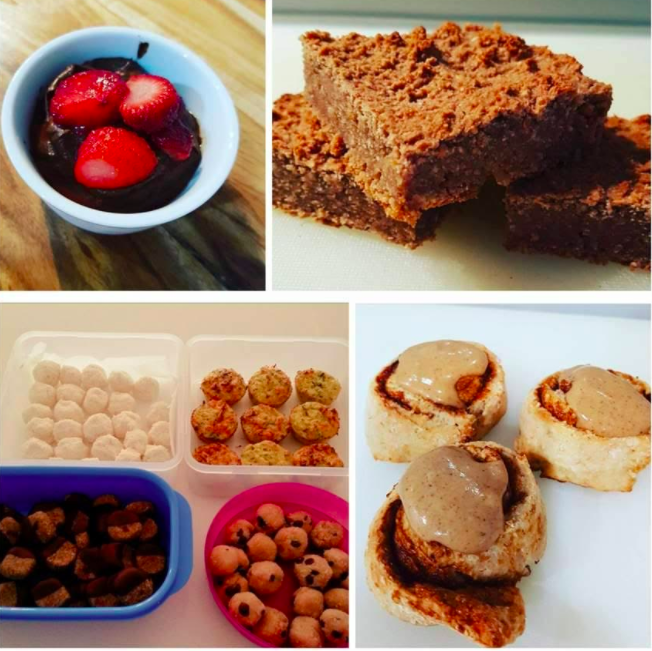 2. Get moving
Exercise will not only help you loose weight but it is also fantastic to improve your overall health and fitness. "The 28 Day Weight Loss Challenge will give you daily, easy to do exercise ideas and you can do them in the comfort of your own home."
3. Stay hydrated
Drinking enough water plays a big part when trying to lose weight, there is no doubt about that. Julia says, "Sometimes we mistake hunger for thirst, so next time you are feeling a little hungry, get into the habit of drinking some water instead and wait a little bit before reaching for food. Remember light to clear urine will indicate you are hydrated and it will also help to maintain a healthy digestive system."
4. Support
"Having the right support will keep you committed and motivated. The Healthy Mummy has multiple Facebook pages with loads of supportive and inspiring members," says Julia. "Also get your partner or friend to join you. We are more likely to stay on track when sharing our journey with someone else and who doesn't love a workout buddy?"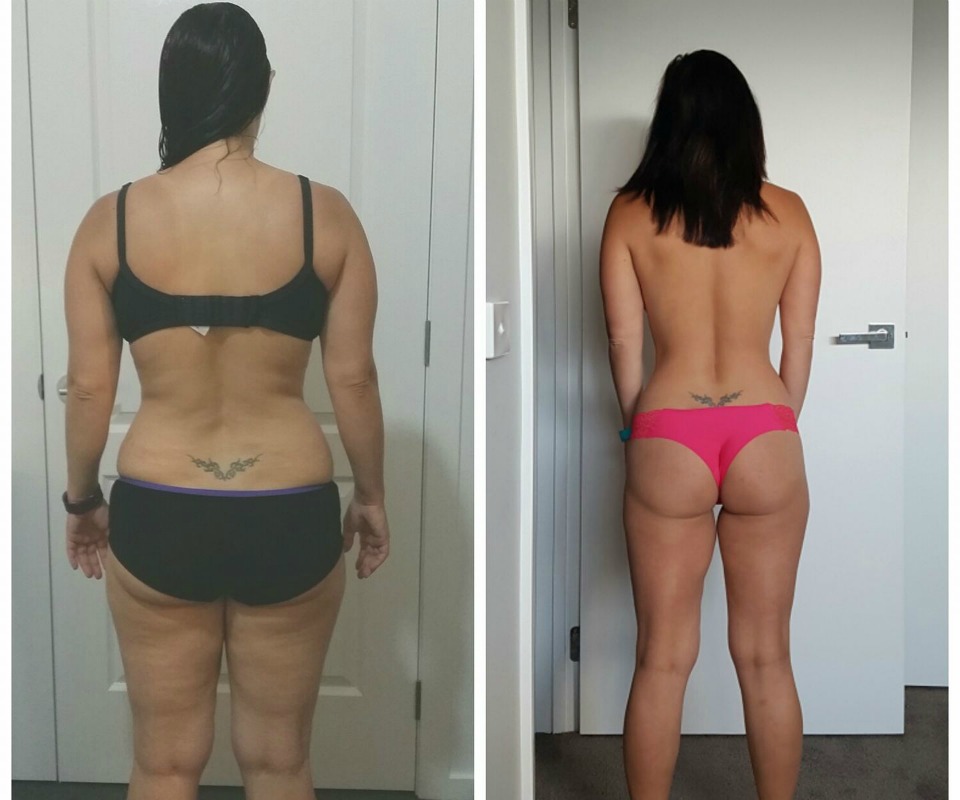 5. Believe in yourself
And never forget to believe in yourself. "We are always our biggest critics and don't give ourselves enough credit. We are capable of so much more than we think if we just believe in ourselves," says Julia. "There will be plenty of ups and downs on your journey but you just have to keep going. Your new won energy and happiness will be worth all the struggles you might have.
Her final words? "Push past your comfort zone because let's face it that is where all the fun starts. You've got this!"
Holly's top tips
Holly Wass has lost over 4st in 3 months thanks to the 28 Day Weight Loss Challenge.
1. Reward yourself
Each day Holly sets herself mini rewards to help keep her going and motivated. "I find this helpful when the weather isn't ideal condition and so many excuses flood my head. My rewards are things like a 10min bath by myself." Awesome tip Holly!
2. Remind yourself
Physical (and literal) reminders play a KEY part in this mum's weight loss journey. "I have signs on my fridge and pantry to do squats. No matter if it's 1am in the morning getting a glass of water, I still do my squats. So even if you are spending the day at home you are still working out especially when the kids go to the fridge and pantry every half hour."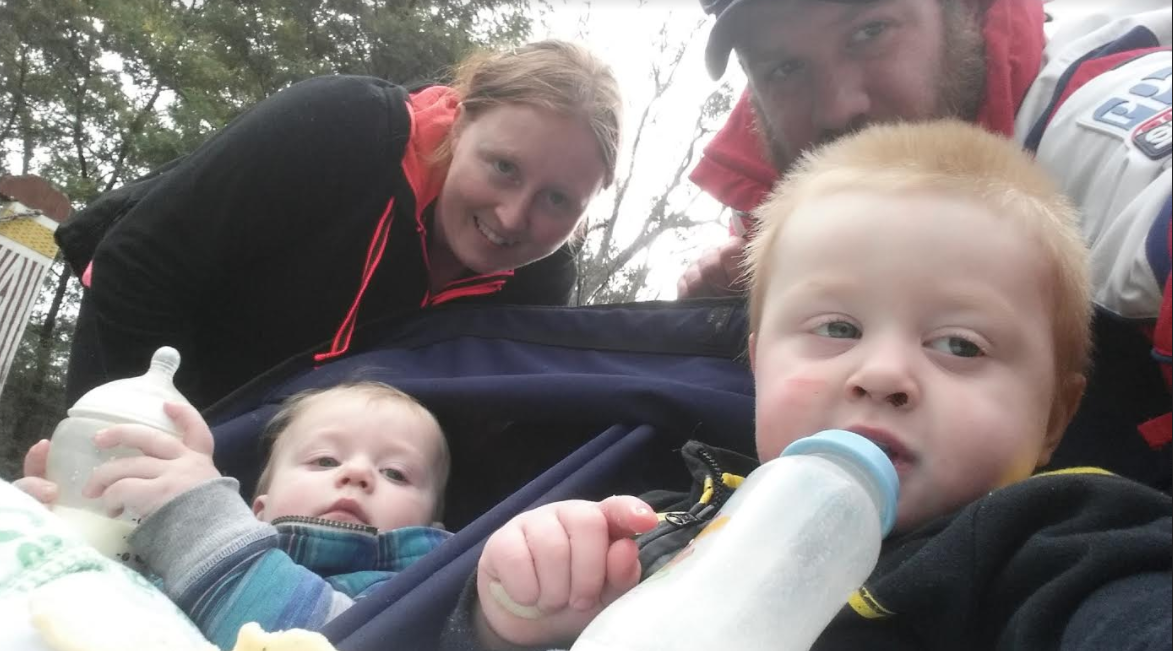 3. Walk as much as you can
"If I need to go somewhere, I see how far away it is, and if I can I try to walk there instead of driving."
4. Have a meal plan
"Set out a daily meal plan. I set out my daily meals/snacks even if I'm staying home so I stay on track of what I eat."
What wonderful tips, ladies! Thank you so much for your fantastic advice.
Are you ready to kick-start your weight loss?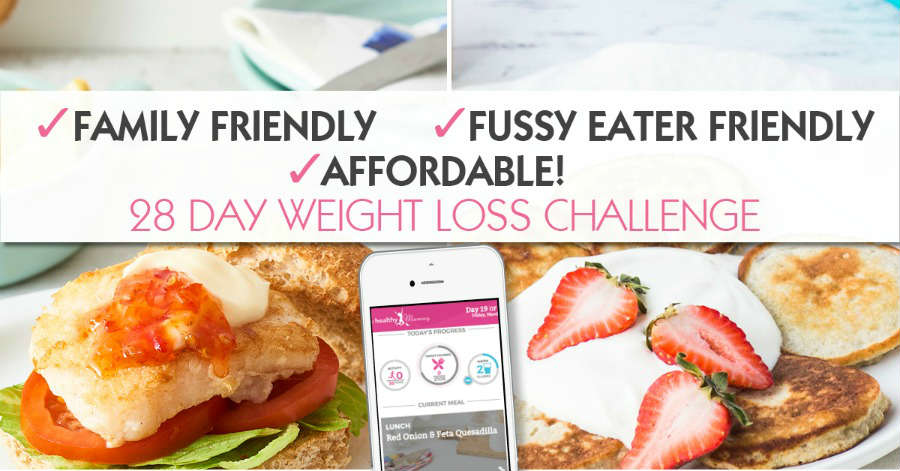 Want to shift your baby weight but feel like you have NO TIME in your day to exercise and eat healthily? That's where the Healthy Mummy's 28 Day Weight Loss Challenge can help.

Our Challenge entails: 
28 days of at home exercise routines (no gym needed) – with video instruction
Customisable and breastfeeding friendly meal plans
Time-efficient exercises for busy mums – under 30 mins
Challenge combines Pilates exercises with interval and circuit training (HIIT)
Suitable for basic to advanced fitness levels.
Home to thousands of EASY-TO-MAKE recipes.
To find out more about joining the 28 Day Weight Loss Challenge for £1 click here.
PLUS – connect with THOUSANDS of other mums on the 28 Day Weight Loss Challenge by joining our free support community here