Team Healthy Mummy Singlets.
The singlets are longer styles – so will not ride up.
They have thick straps and have a racer-style back.
They are not clingy but have a slight stretch.
They are 95% cotton and 5% elastane.
Healthy Mummy Stainless Steel Bottle
The Healthy Mummy Stainless Steel Bottle (500ml) is a stylish reusable water bottle that's insulated to keep drinks cool for up to 24 hours or hot for up to 12 hours. The bottle is conveniently sized, it's small enough to pop into your bag but also big enough to ensure you're drinking lots of water and staying hydrated.
Reasons to LOVE the Pink Stainless Steel Bottle
Keeps drinks cool for up to 24 hours and hot for up to 12 hours
Capacity is 500ml to keep you hydrated
Safe, stainless steel is 100% BPA, PVC and Phthalate free
Tight fitting twist cap with silicone seal to ensure no leaks
Easy to clean
Tough and durable , this bottle is built to last a lifetime
Eco friendly, by replacing single-use plastic bottles that pollute our oceans and do not biodegrade
The Bottle is Built for all sorts of Delicious Drinks
Add a bit of lemon or lime and a couple of ice cubes for a super refreshing drink
Blend coffee, milk and ice to make delicious iced coffee
Use for takeaway coffees
Wintery day? Keep your hot chocolate warm
Resistance Bands
Strengthen and tone your body with our NEW PINK Healthy Mummy Resistance Bands.
Our 5 pack of resistance bands in various resistance levels are portable, easy to use and excellent for working out and stretching anytime and anywhere.
Width 2" (51cm)
Length: 10" (254mm)
Resistance Levels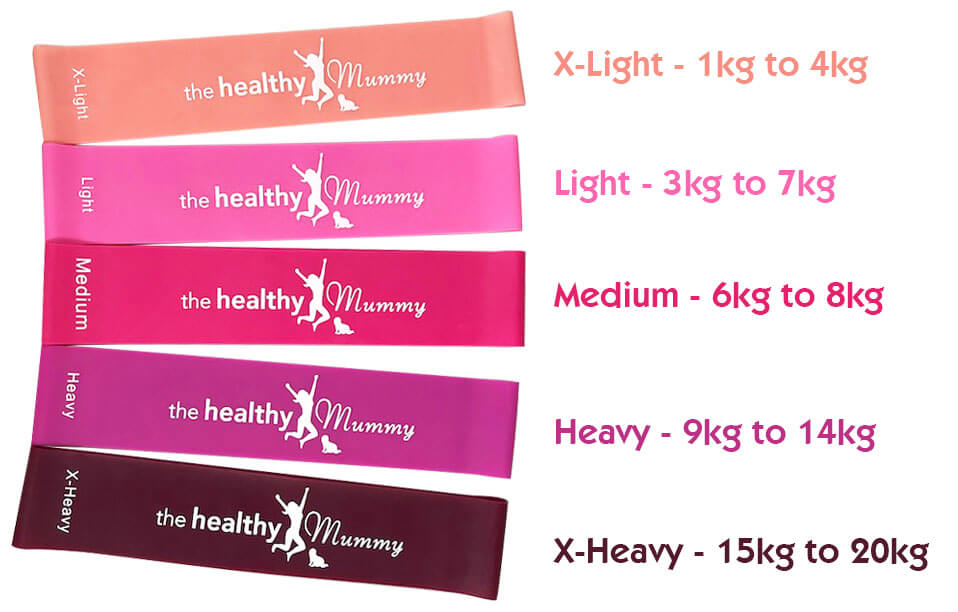 What is included:
Travel pouch – Making them super easy to keep together and take anywhere
5 resistance bands, each with different levels of resistance.
3 Day Cleanse eBook
Feeling tired, bloated, unmotivated?
Our Ultimate 3 Day Cleanse could be just the thing you need. Detoxing or cleansing can help to remove the unwanted toxins from the body, improve your metabolism and kick start your energy levels.
The health benefits you can expect from our Ultimate3 Day Cleanse includes reduced stomach bloat; improved energy levels; clearer mind; glowing complexion.