Throughout this month's 28 Day Weight Loss Challenge, these mums will be here to give you advice, guidance and some great motivation tips when you need it.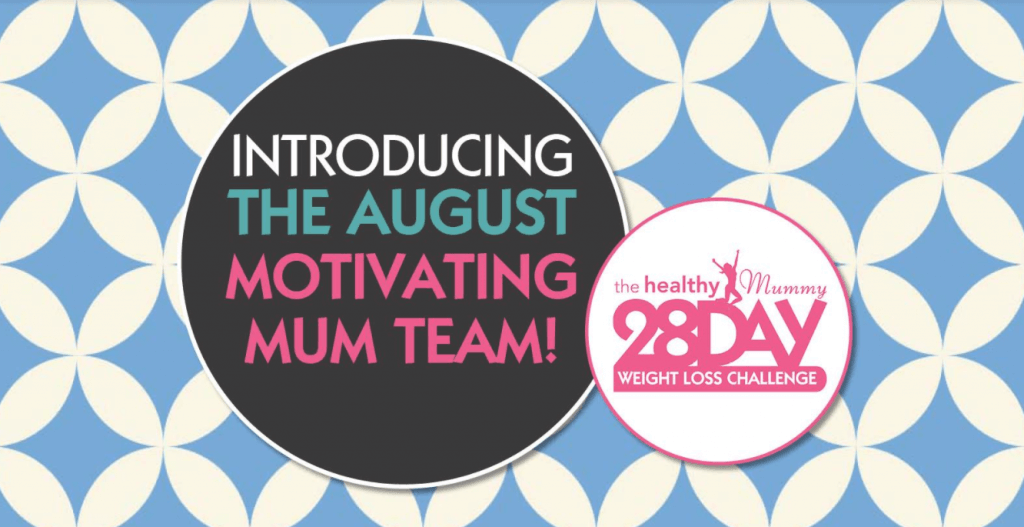 Whether you're starting out on a new weight loss journey, or whether you just need an extra bit of motivation and guidance to help keep you on track, you'll find so much support in The Healthy Mummy Community. 
Today we'll meet four of these amazing women who share their own weight loss stories and give invaluable advice to help you smash your goals this August.
Meet Sarah Cryer
Sarah says "Finding old photos is a great way to follow your progress.
After throwing out the scales almost 2.5 years ago I haven't looked back since…. 18lb down and a whole new outlook on life.
STRONGER
FITTER
HEALTHIER
And living my best life with my family!"
Meet Yvonne Ghose
Yvonne says "I still remember what I thought looking at this before picture… had such a great time, but I was upset with myself for letting my weight get so out of hand.
This was November last year. I gained some more weight beginning of lockdown. And then at the end of May I decided enough is enough and I joined The Healthy Mummy.
I'm not there yet, but I have seen so many changes for the positive and I am really enjoying the journey to become healthy and enjoy exercise again… I am never going back !!!!"
Meet Stephanie Dalton
Stephanie says "From size 22 to size 16. From couch potato to runner. From self loathing to self love and self care. From dieting to good nutrition.
The Healthy Mummy has completely changed this mummies world, are you ready for this change?"
Meet Elizabeth Flewitt
Elizabeth says "Well I'm only wearing actual shorts! Shorts that aren't a size too big so that they are loose or that are long shorts. ACTUAL SHORTS!!
I've had these for 4 years and haven't been able to wear them since the very first time. This year has so far been a year of rediscovery, reaching goals I thought I never could, strength building both physically and mentally."
Meet Kirsteen O'Hara
Kirsteen says "The first picture popped up on my Facebook this morning, it was three years ago and a really hot day and I was wearing full length black leggings.
The second picture is this morning on another hot day, ready to go and spend a few days in a field. The shorts are on!!!! Am I at my target shape? No. But….
Am I happier? Yes
More confident? Yes
Do I care what other people think? No so much!
It's the small things There's no way I'm sweating it out in trousers this weekend!"
Join your Motivating Mums on The 28 Day Weight Loss Challenge
The no.1 mums only weight loss program
Take part now in The 28 Day Weight Loss Challenge
You get unrestricted access to :
● Over 400 AT HOME WORKOUTS
● Nutritionist designed weekly meal plans
● Personal Trainer crafted At-home workouts
● Daily Motivation from My Coach
● Personalised Shopping lists to make life easy
● Over 4,000 healthy and delicious recipes at your fingertips
Click here for more information and to join now