Weight. Loss. Mistakes…
Most people want to lose weight fast. What's more, many are after a quick fix for weight loss. But this is the first mistake you could make when trying to losing weight.
The route to successful and long term weight loss is where the road is healthy, sustainable and one that fits into your life. That's why our Healthy Mummy philosophy is all about healthy eating and long term sustainability.
Below are the most common weight loss mistakes that so many people make. Have a look if you are making them and don't worry if you are – they are easy to fix so you can get back on track.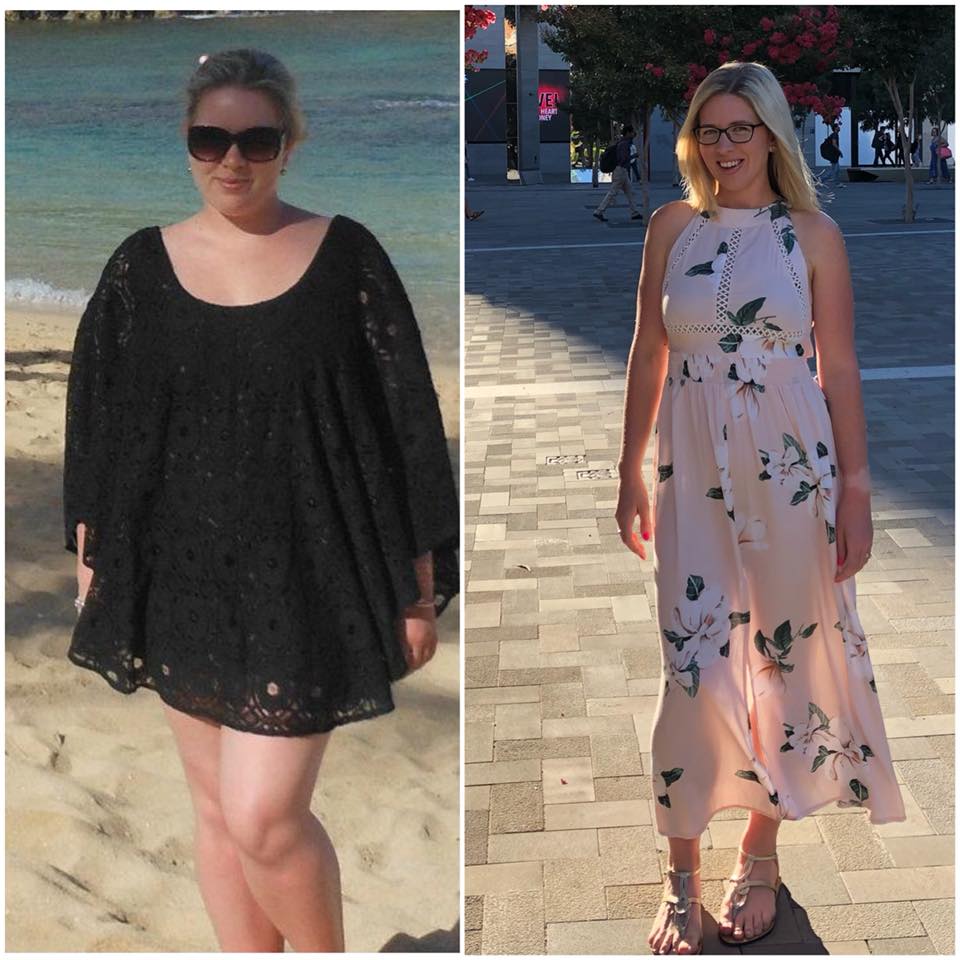 Top 12 weight loss mistakes
Here are the top 12 weight loss mistakes so you can see what not to do and we always advise working out your BMR so you know how many calories you need each day!
1. Thinking the weight will just fall off if you take a magic pill or potion
It won't. Weight loss takes commitment and healthy weight loss should be done over a sensible period of time with the aim to lose 1-2 pounds a week.
The focus should be on healthy eating, cutting out junk food and exercising. Pills which claim to 'lose weight fast' are not healthy, can lead to all kinds of side effects and are not safe in breastfeeding.
Our 28 Day Weight Loss Challenge can help you lose weight healthily. You can learn more about our Challenge HERE.
2. Not eating ENOUGH protein 
Protein is critical in weight loss. It helps to keep you fuller, build lean muscle and helps to boost the metabolism.
You should aim for some protein every time you eat but it should always be combined with complex carbohydrates, fruit or vegetables to ensure your body is getting a good balance of nutrients that work well together and aid absorption and digestion.
Check out these 6 protein packed snacks.
3. Eating too many carbs
Carbohydrates in the form of vegetables and wholegrain pasta, rice, and bread are good (avoid white and processed bread and pasta) but you should watch your portion size. Check out this healthy pasta recipe.
Keep to 1/4 of your plate size to carbohydrates and 1/4 protein and 1/2 veggies. If you consume too many, you will be consuming too many calories.
Hannah Pech lost 5.9st using the 28 Day Weight Loss Challenges which helped her eat GOOD carbs to lose weight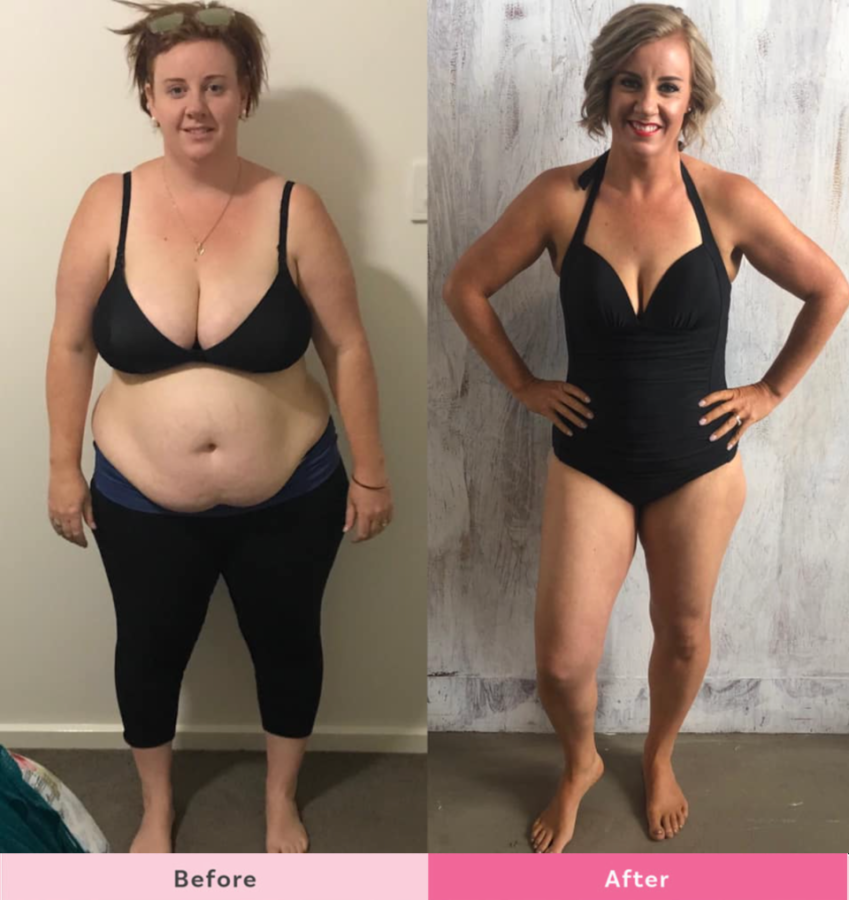 4. Not getting enough fibre
Fibre and looking after your inner health is critical for helping to lose stomach fat and ensuring adequate nutrient absorption. Fibre helps your body to detox and get rid of the toxins plus helps you feel fuller for longer.
5. Not drinking enough water
Water is critical for helping to rid the body of waste and toxins and thirst can often be mistaken for hunger so always drink water at the first signs of hunger. Check out these 5 ways to increase your water intake.
6. Eating infrequently
For the metabolism to work effectively, it needs to be refuelled every few hours. So make sure if you always have some healthy snacks on hand to snack on and don't skip meals.
See healthy sweet snack ideas here.
7. Not exercising enough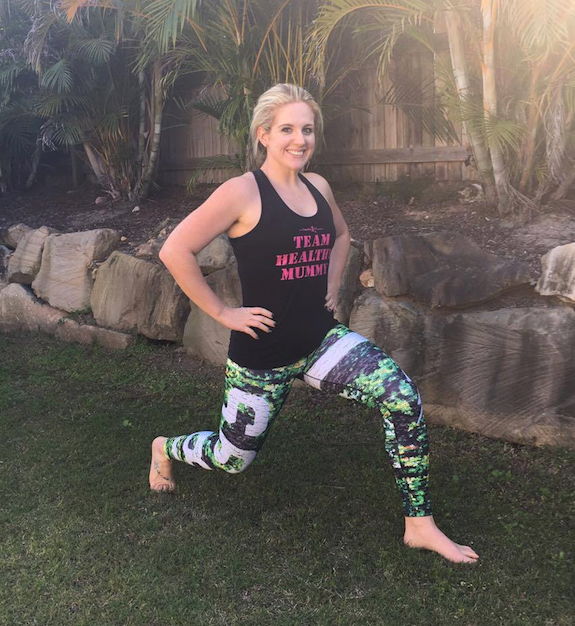 Weight loss is 80 percent diet but it is important to still do exercise.
The exercise will increase your metabolism, release feel good endorphins, help you tone up and increase weight loss. Aim for a 30 minute fast walk every day plus incorporate exercises that use the larger muscle groups to boost metabolism such as squats, mini push ups or light weights.
8. Not being motivated enough
You need to be really honest with yourself and write down why you want to lose the weight. Really think about it and keep your reasons close at hand so when you feel demotivated you look back at your reasons and keep going.
Check out these 7 ways to increase your motivation for exercise
9. Incorrect portion size
You must not have the same portion size as your partner! Your plate should be split into 1/4 wholegrain carbohydrates, 1/4 lean protein and 1/2 veggies. If you watch your portion size you will have your weight under control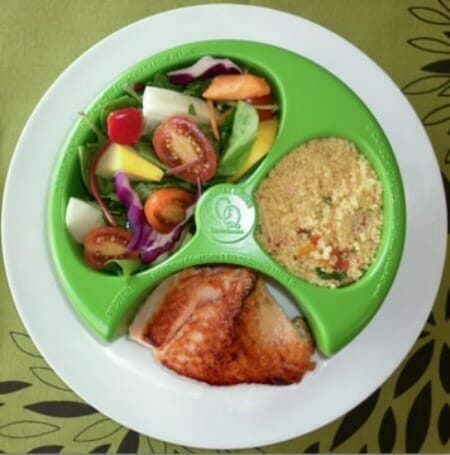 10. Keep junk food out of the house
You need to throw out all junk food as if you keep it in the house there will be moments of weakness and you will binge. Chuck it all out!
11. Not eating enough
Many mums think eating too little is the key to weight loss. This intact can interfere with your metabolism, send your body into starvation mode and actually prevent you losing weight.
It is important to eat the right number of calories for your body – read more about this here.
12. Putting too much pressure on yourself and not being in the right frame of mind
Make sure you are in the right frame of mind before trying to lose weight and when you are ready make sure you set realistic goals.
So, if you are making ANY of these weight loss mistakes – it's time to stop them RIGHT NOW! What's more is that our 28 Day Weight Loss Challenge can help.
The Healthy Mummy exists to help tired, busy mums like you SHIFT THE WEIGHT and REACH  YOUR GOAL WEIGHT.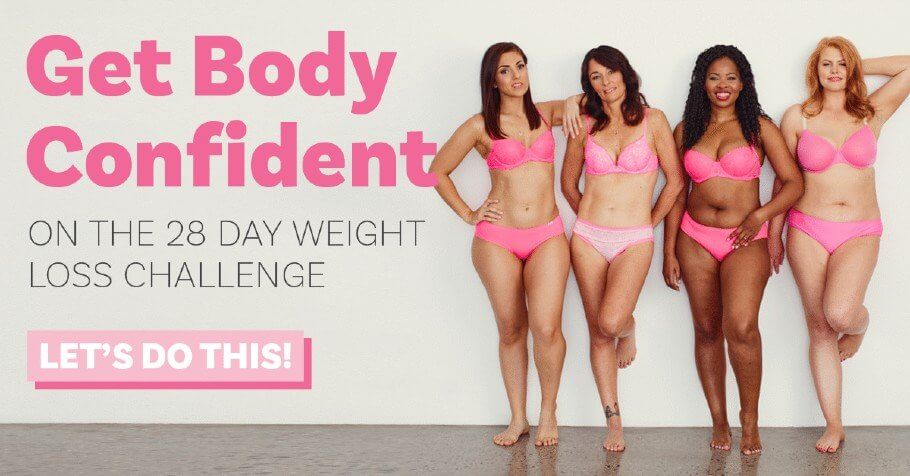 The 28 Day Weight Loss Challenge is an affordable, breastfeeding-friendly and realistic program that helps mums tackle their diet and improve their overall health through weekly (and customisable) meal plans, at-home exercises and 24/7 social support.
Our Challenge entails:
28 days of at home exercise routines (no gym needed) – with video instruction
Customisable and breastfeeding friendly meal plans
Time-efficient exercises for busy mums – under 30 mins
Challenge combines Pilates exercises with interval and circuit training (HIIT)
Suitable for basic to advanced fitness levels
Home to thousands of EASY-TO-MAKE recipes!
To find out more on the 28 Day Weight Loss Challenge click here.
 Cassie McKay
Cassie McKay has lost 1.5st on the 28 Day Weight Loss Challenge and isn't looking back!  "Still on the hunt for the perfect swimsuit. I'm currently having completely different issues now to before The Healthy Mummy. Then – I felt uncomfortable and struggled to find a pair I liked.  Now – I've tried on so many pairs…. and I love them all!! It's the first time in my life I've ever had this "problem" – even as a teenager I lacked self-confidence. I love that The Healthy Mummy has helped me to finally find it within myself."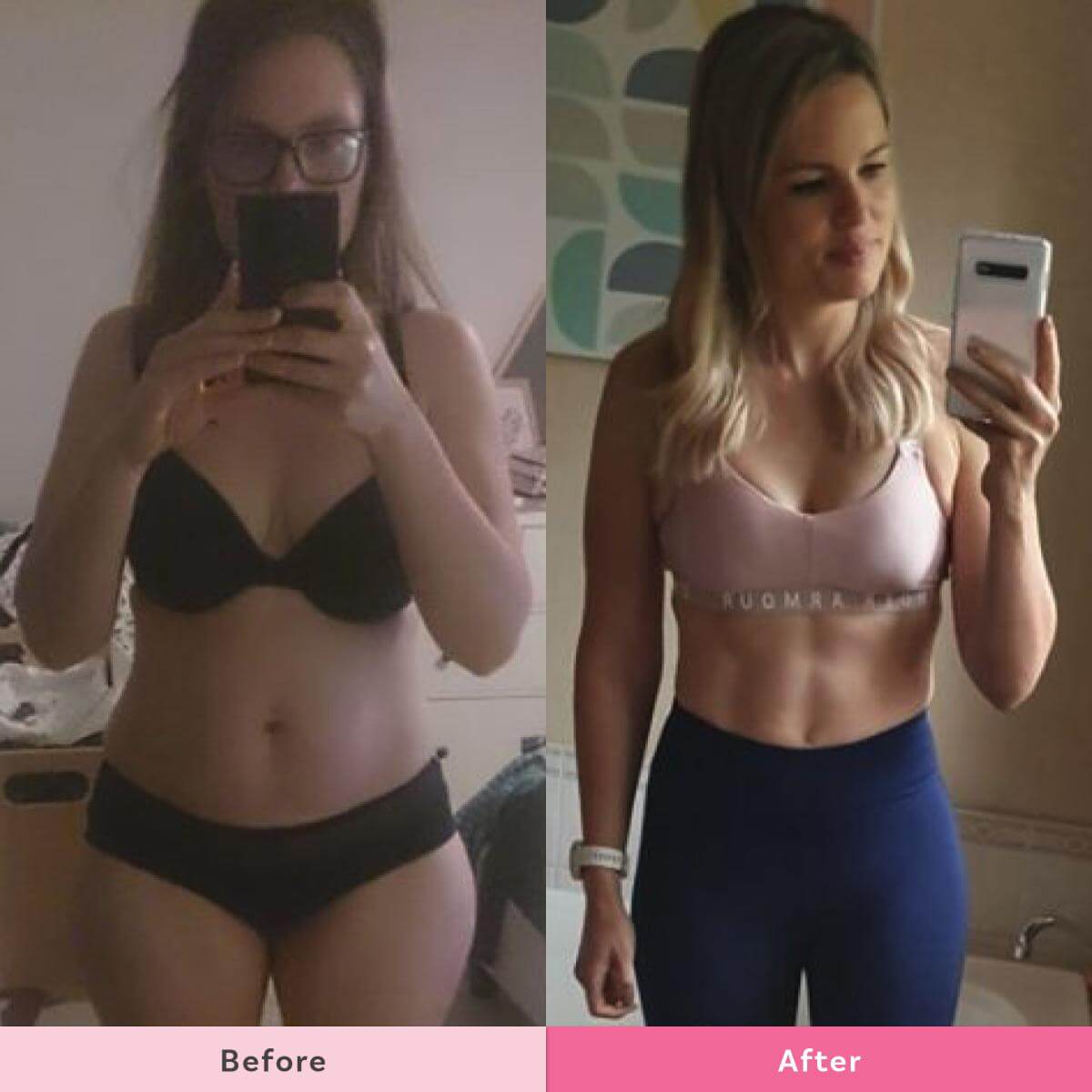 Kerrie O'Brien
Never in a million years did 48-year-old mum Kerrie O'Brien imagine she would appear in a swimsuit on national TV with the word 'confidence' emblazoned across her chest. But that's exactly what happened! She reflects on her life changing experiences since losing 18kgs* with The Healthy Mummy 28 Day Weight Loss Challenges and Smoothies. By following The Healthy Mummy 28 Day Weight Loss Challenges, app exercises, and enjoying an average of one smoothie a day for 18 months Kerrie has lost 2.8st, gone from size 14-16/XL to size 8/XS.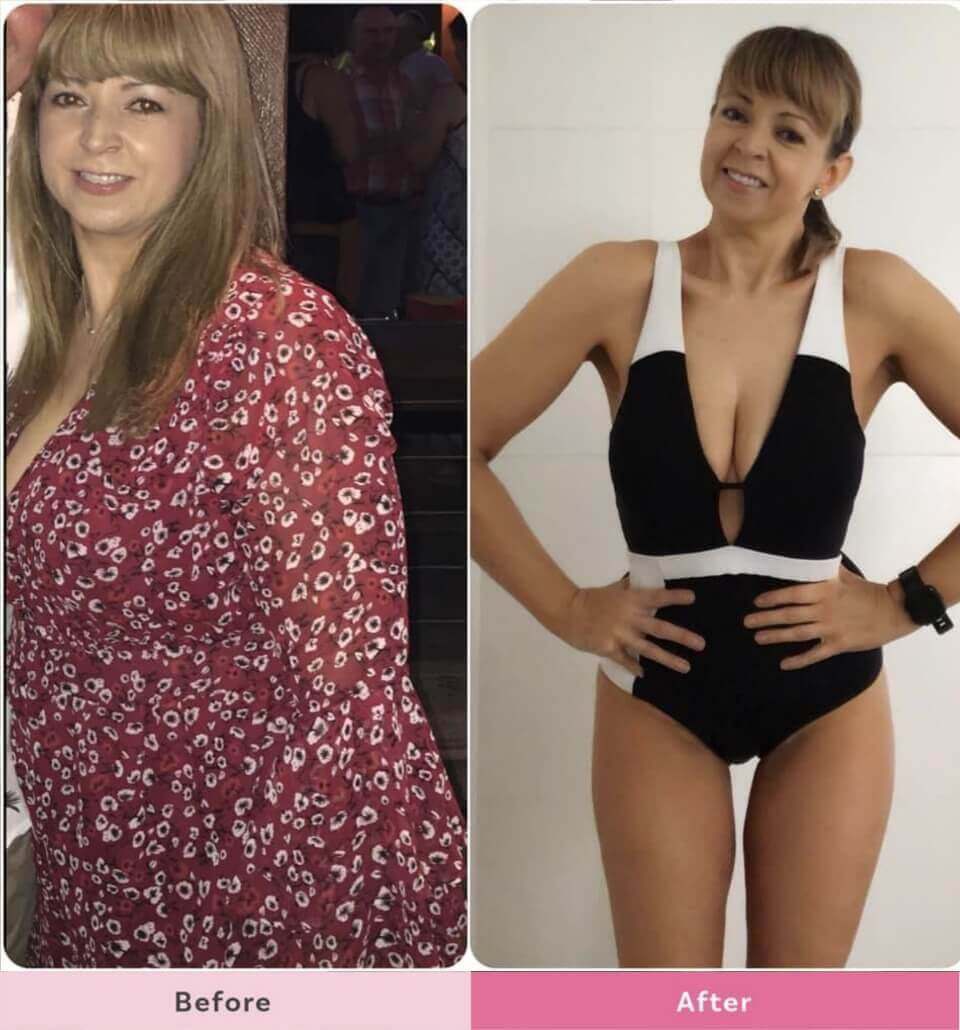 Em Nicholson
Em started The Healthy Mummy 28 Day Weight Loss Challenges soon after having her daughter. She says "I weighed 18.1st and really had no idea how to start or even how unhealthy I was. Since signing up I have lost over 6.3st with the Healthy Mummy Challenges "I am super proud of myself and what I have learnt, achieved and what I am going to achieve in the future".