The cool change signals the start of slow cooker season. We LOVE a warming slow cooker recipe for a chilly night, and if you're on the 28 Day Weight Loss Challenge you're spoilt for choice.
Some of the recipes include yummy Slow Cooker Beef with Sweet Potato and Green Beans, as well as Slow Cooker Ragu.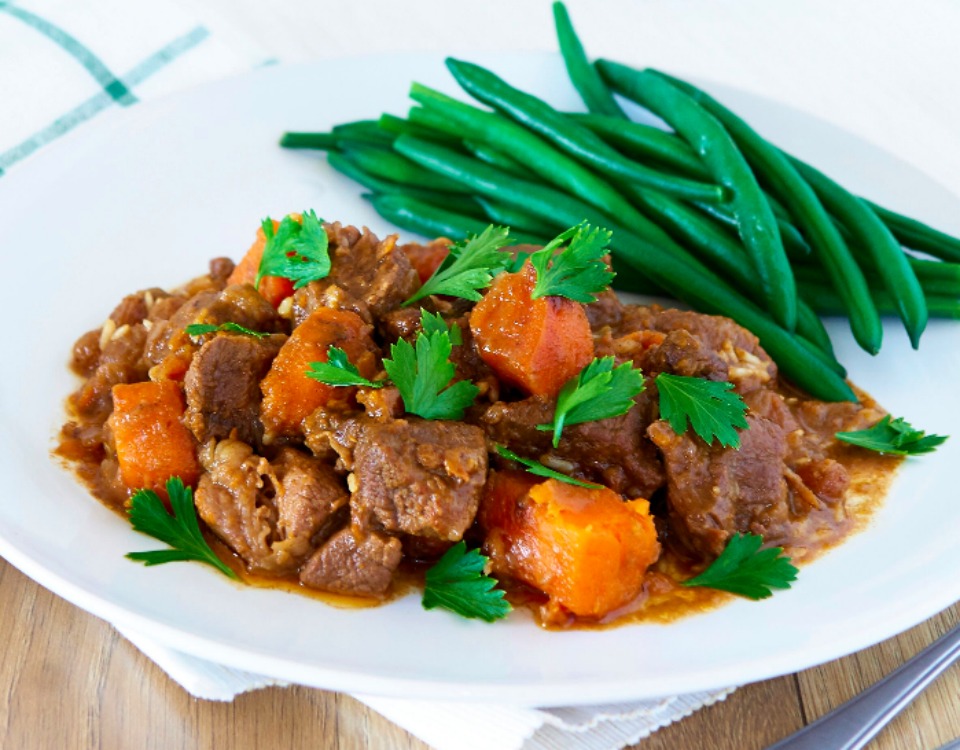 The ins and outs of slow cookers
If you are a busy mum, the slow cooker can be your best friend as they are a great time saver. You can set it at the beginning of the day, forget all about it, and come home to a hot, delicious meal.
One of our lovely mums, Victoria Zinopoulos knows all too well the joys of the slow cooker, especially when moving house!
She says, "So, my weekend of restocking my freezer stash hasn't really gone as planned. Nightmare move. A long list of stuff missing or broken. Including some of my little one's things, which has really upset me!
But I have found my blender and my slow cooker. So, a smoothie to keep me going at lunchtime and Slow Cooker Ragu for dinner. The house is already starting to smell great."
Although cooking meals with a slow cooker has many unique benefits, it isn't completely foolproof. Here are some do's and don'ts to help you with your next slow cooker adventure.
The 5 do's
1. If you have time, brown your meat first. This helps to create a delicious flavour.
2. So that your vegetables cook at a similar rate, always cut your more dense vegetables such as potatoes and carrots into even-sized pieces so they cook at a similar rate.
3. In order to avoid mushiness, it is a good idea to add your more tender vegetables, seafood, pasta, dairy products, as well as fresh herbs toward the end of your cooking time.
4. Place the foods that take longer to cook on the bottom of your slow cooker.
5. In order to avoid scratching your pot, it is a good idea to use wooden, plastic, or rubber utensils when stirring or serving. Soft sponges when cleaning also helps to avoid scratching the pot.
Check out these 7 delicious recipes that you didn't know you could make in a slow cooker.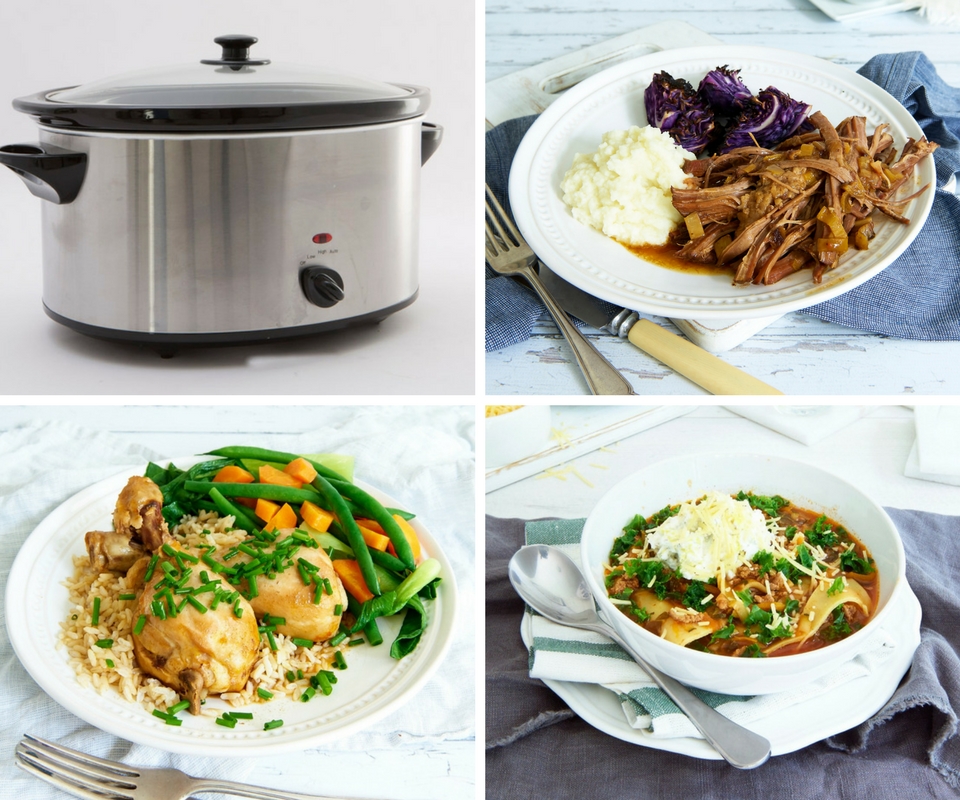 The 5 don'ts
1. Don't put frozen food in the slow cooker.  Thaw it in the fridge overnight first.
2. Little or no evaporation occurs in the slow cooker, therefore don't add too much liquid. Use only small amounts of flavoursome liquids like broth, wine, water, vegetable juice, and fruit juice.
3. Don't lift the lid of the slow cooker during cooking. If you do this, you will lose heat and moisture, which will inadvertently extend cooking time.
4. Never store food in your slow cooker. Transfer the leftover food into a different container for refrigeration or freezing to avoid sudden changes in temperatures and to avoid cracking your pot.
5. Don't reheat food in a slow cooker. Rather, reheat your food in a microwave oven or on the stovetop.
You can access lots of delicious recipes on the 28 Day Weight Loss Challenge. As a sneak peek, check out this delicious Slow Cooked Lasagne Soup.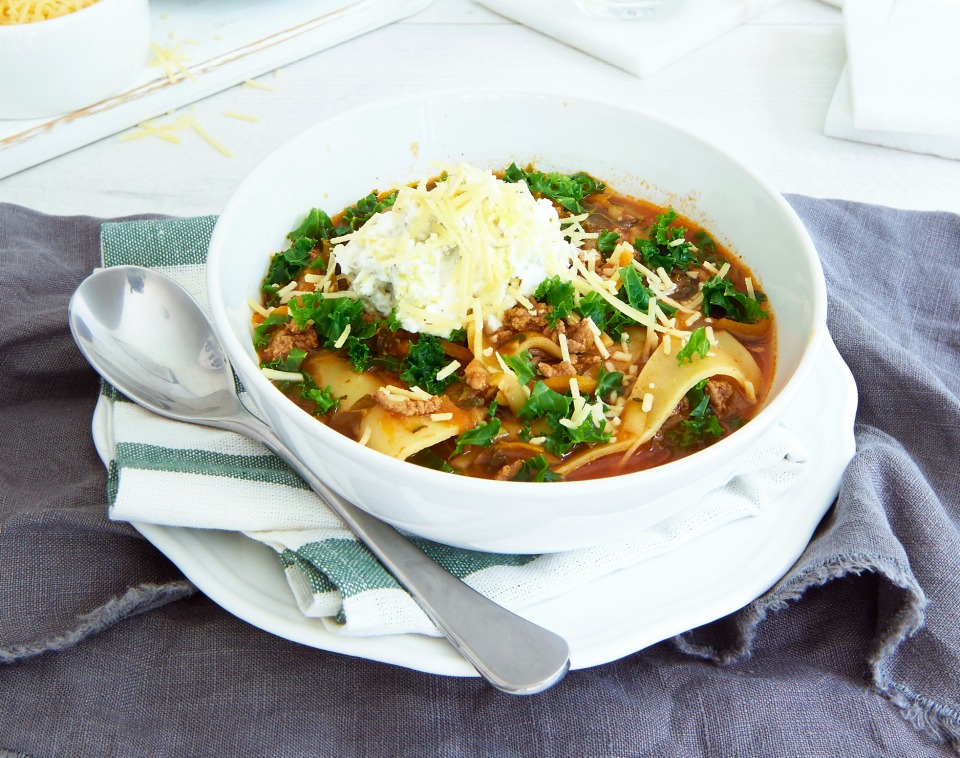 Lose weight on the 28 Day Weight Loss Challenge!
If you want to improve your overall health and wellbeing but don't have the budget for a gym membership or fancy pre-made healthy meals – our 28 Day Weight Loss Challenge is an awesome program to check out. 

Our 28 Day Weight Loss Challenge includes:
28 days of at home exercise routines (no gym needed) – with video instruction
Customisable and breastfeeding friendly meal plans
Time-efficient exercises for busy mums – under 30 mins
Challenge combines Pilates exercises with interval and circuit training (HIIT)
Suitable for basic to advanced fitness levels
Home to thousands of EASY-TO-MAKE recipes!
To learn more about our 28 DAY WEIGHT LOSS CHALLENGE CLICK HERE.