• REAL MUMS • REAL SUPPORT • REAL RESULTS
Your FREE 7 Day Meal & Exercise Plan will start you on your way to healthy eating and help to kickstart your Metabolism & Energy Levels
At The Healthy Mummy we are passionate about empowering mums to live a healthier life and showing mums how healthy food is easy and budget friendly. See for yourself how we have helped 100,000s of mums just like you lose wieght and reach their goals.
• BUDGET-FRIENDLY • MADE FOR BUSY MUMS • FAMILY-FRIENDLY • REALISTIC • SUPPORTIVE
Feeling tired, unmotivated, unsure of what to do or how to start? This 7 Day Meal & Exercise Plan is for you!!
We've put together this easy to follow 7 Day Meal & Exercise Plan that, unlike some traditional programs, doesn't cut out entire food groups or leave you starving. It's all delicious food we know you'll enjoy
It's a sustainable approach that's been designed for busy mums
Is jammed full of hints and tips
Gives you a sneak peek of a week on the 5 star 

⭐️⭐️⭐️⭐️⭐️

rated Healthy Mummy App & 28 Day Challenges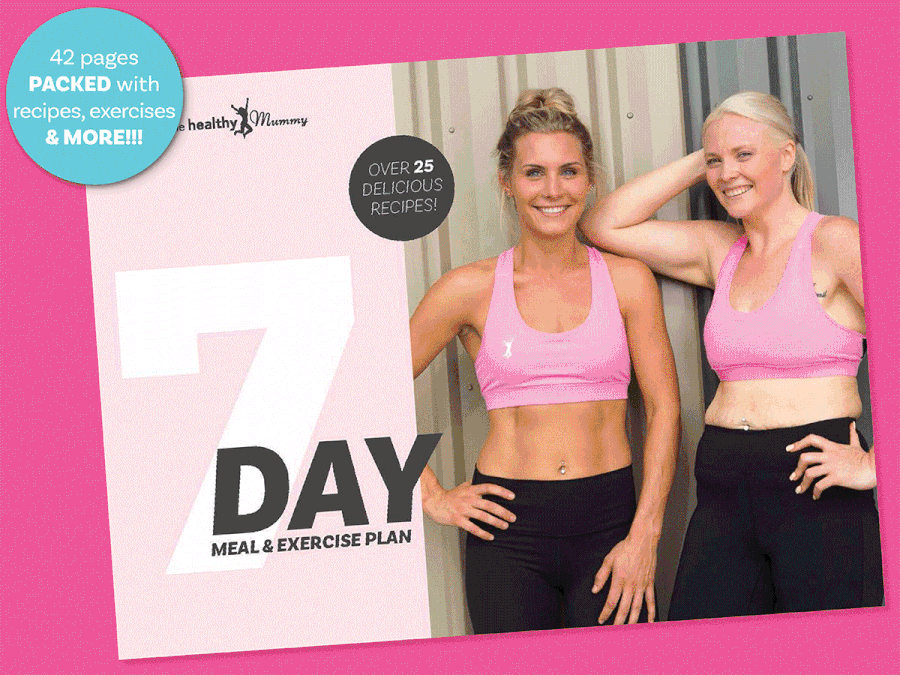 What's included in your FREE 42 page eBook?
Getting started – A step-by-step guide to setting yourself up for success
7 days of DELICIOUS simple,

nutritionists developed

meals from our 28 Day Challenge Meal Plans – breakfast, lunch, dinner and 3 healthy snacks daily
Shopping List – Hassle free to help get prepped for the week.
Completing the Fitness Test – Follow the instructions, record your results and track your progress
7 Day Exercise Plan  – Designed by The Healthy Mummy personal trainer, these quick and easy workouts will have you seeing results
Created by fitness and nutrition experts
To download your FREE copy simply enter your details below.