Our Smoothies are free from all artificial ingredients and are caffeine, gluten, and sugar free. They are also safe for breastfeeding.
When it comes to comparing Healthy Mummy Smoothies to other meal-replacement shakes and smoothies, it can get a bit confusing. That's why we have put together a list of TEN reasons why our smoothies are different.
 1. They are FREE from accelerants and fillers
Many other brands contain fillers and weight loss accelerators – but not Healthy Mummy Smoothies. Fillers can lead to short-term unhealthy weight loss, which is just not what The Healthy Mummy is about.
Our Smoothies are made in the United Kingdom from natural ingredients and include whole foods.  They help Mums achieve real results  and lose weight for the long term.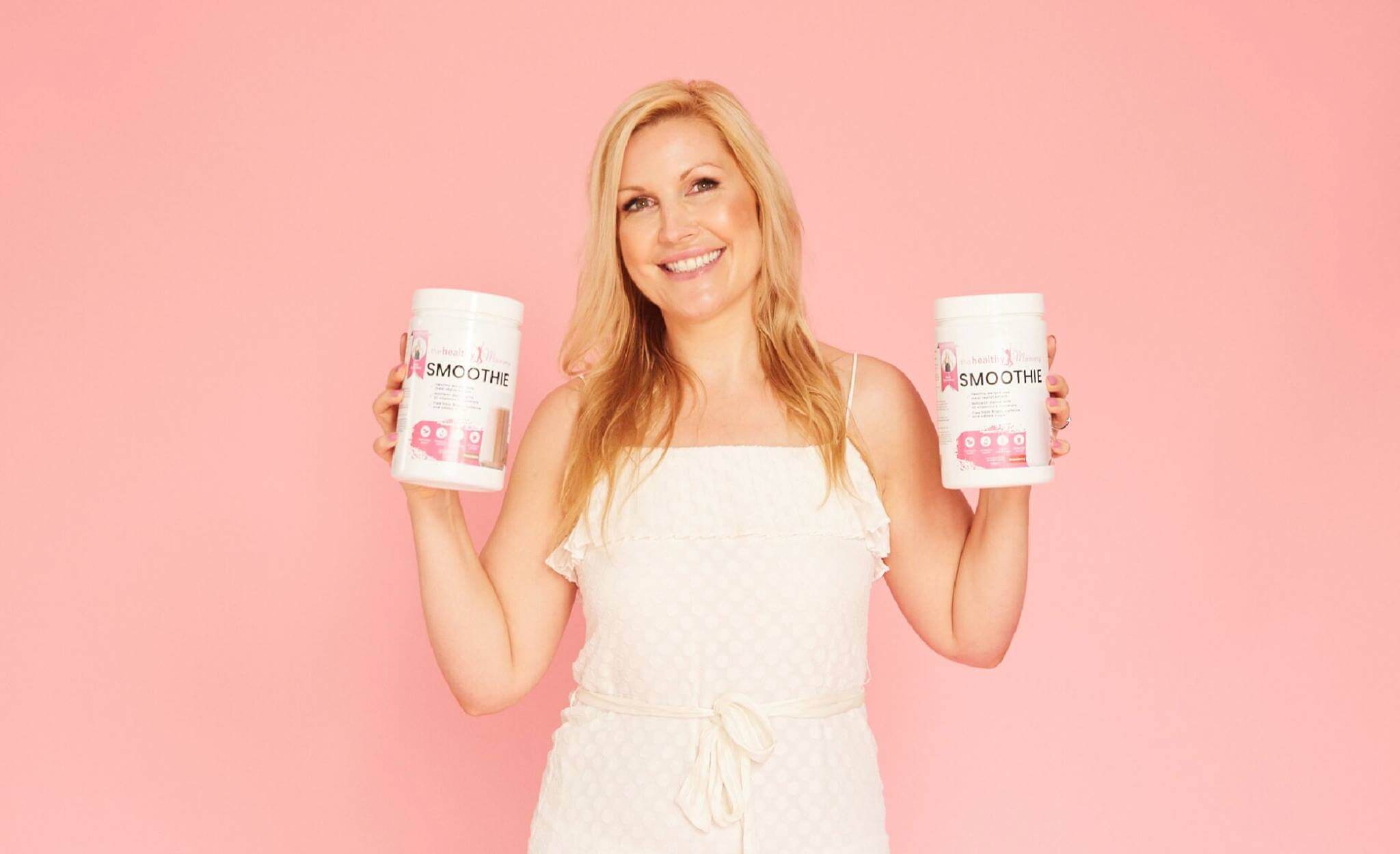 2. They are made with whole foods
Packed with more than 22 vitamins and minerals, Healthy Mummy Smoothies contain whole foods and nothing artificial.
Each ingredient has been selected to support mums (including those who are breastfeeding). Many other brands use poor-quality ingredients that are cheap to use, but don't offer the nutritional support that mums need. Ingredients such as plant based protein, pumpkin seed meal, and fibre help provide a feeling of fullness and assist with weight loss and moving things along.
Many bulk out their products with sugar or fillers, which is not in line with healthy long-term weight loss. Healthy Mummy Smoothies filler-free and have no added sugar, compared to other competitor products.
3. They are free from wheat and gluten & only 1% dairy.
Many people are allergic or sensitive to certain foods, and that's why our Smoothies contain NO WHEAT, NO GLUTEN and ONLY 1% DAIRY.
4. They are made to support breastfeeding
Our Smoothies contain NO CAFFEINE and NO WEIGHT LOSS ACCELERANTS.  This makes it absolutely ideal for breastfeeding mothers. Other ingredients that we have added, such as fenugreek, were specifically chosen to help support milk supply.
We get great feedback from mums who report that their milk supply has improved since using Healthy Mummy Smoothies.
If you have concerns about your allergies or intolerances for you or your baby, it is advisable to speak to your doctor first before starting on the smoothies.
5. They are a genuine meal replacement drink
Some smoothies on the market are just protein shakes or supplements. They aren't considered an adequate supply of nutrition to be considered a genuine meal-replacement drink.
Healthy Mummy Smoothies have been designed by leading nutritionists and have passed International Food Standards.
Our Smoothies are specifically formulated as a meal-replacement, and have passed International Food Standards. You can see a comparison table with other shakes here.
6. You can lose weight the healthy way (results may vary)
As you will see from the fantastic results, Mums across the world are enjoying the health benefits that come with it, including weight loss.
Many mums like to use the Smoothies  in conjunction with our 28 Day Weight Loss Challenge.
You can see the AMAZING results achieved by Mums drinking our Smoothies here.
7. They make a fast breakfast
One in two mums are skipping breakfast due to time restrictions or tiredness. This has a negative impact on weight loss, health and metabolism.
If you have two minutes to spare in the morning, the Healthy Mummy Smoothie is a fast, delicious and nutritious way to start your day.
Enjoy the smoothies even if you are following the 28 Day Weight Loss Challenge.  Our plans are 100% customisable so you can either make a smoothie for breakfast or lunch, or prepare something from our recipe selection.
8. They are packed with incredible ingredients
Healthy Mummy Smoothie has 22 vitamins and minerals and is high in fibre and protein and are made from whole food ingredients:
Apple pectin – a source of soluble fibre that forms gel naturally
Rice bran fibre – a highly fibrous ingredient
Cellulose – major component of cell wall in plants
Psyllium husks – a water-soluble fibre to aid digestion
Inulin – a natural vegetable fibre to aid digestion
Flaxseed meal – healthy fats (omega3 fatty acids) & high fibre making it an ideal ingredient for post birth nourishment
Pumpkin seed meal – adds bulk to assist a sense of fullness & contains a high level of essential fatty acids, protein, zinc & iron.
Dandelion Root and Fenugreek – aids gut health and digestion
Protein For Health & Weight Loss:
Soy protein isolate – a non-GM complete protein which is low in fat and easily digested.
Soy lecithin  – an emulsifier that supports digestion
Bromelain (from pineapple) – these enzymes assist with protein digestion.
Herbs For Health
Ginger root – gentle on the stomach, it can help improve metabolism
Fenugreek – supports breastfeeding with a supply of healthy carbohydrates, dietary fibre, fats, iron, calcium and phosphorous.
Dandelion root – supports the body's absorption of nutrients, and also high in Vitamin A, C and B2, iron and calcium.
Great Flavours
Healthy Mummy Smoothies come in three great flavours – chocolate, strawberry, and vanilla – to suit ALL tastebuds and provide variety to your meal plan.
9. Healthy Mummy Smoothies are low GI
Ideal for those on a weight loss diet, low GI foods such as Healthy Mummy Smoothies help to slow down the release of glucose in the body. This means you have less of a sugar spike or crash.
The natural ingredients in Healthy Mummy Smoothies help you to feel fuller for longer, meaning you're less likely to over-indulge or snack when you aren't actually hungry. They will help your body's digestion and elimination, an essential part of healthy weight loss.
10. They don't contain "nasties"
We are as proud of what isn't in our smoothies as we are about the ingredients. The following ingredients are NOT in our smoothies:
No caffeine
No fillers
No artificial sweeteners
No added fructose
No GM (genetically modified) ingredients
No added salt
No weight loss accelerants
No chemicals
No phentermines
No phenylpropanolamin
No wheat ingredients.
What's stopping you? Purchase Our Smoothies Today