The 28 Day Weight Loss Challenge is the BIGGEST weight loss program made JUST FOR MUMS
The NEW Healthy Mummy FIT programs will be in our FAMOUS Healthy Mummy app – which is also home to the 28 Weight Loss Day Challenges.
You can learn more about this FANTASTIC NEW FITNESS PROGRAM below, plus your AMAZING VIP Sale Event be sent to your inbox very soon.
Check out the BRAND NEW fitness programs and trainers that you will LOVE!!
NEW 28 Day STRONGER program
Our NEW 28 Day STRONGER program is all about STRENGTH and FITNESS.
Nat, SUPER strong mum of two and one of our amazing new fitness instructors, will help get you FITTER & STRONGER in 28 days.
She will lead 28 Day STRONGER for beginners and ADVANCED.
28 Day POWER YOGA program
The NEW 28 Day POWER YOGA program will GET you FIT and FLOWING. 
The program is led by Shauna, a mum of two, who is a POWERHOUSE in yoga. 
Her aim is to balance the mind, body and spirit in each practice, so you can feel AMAZING inside and out.
NEW 28 Day DANCE STRONG Program
We are so EXCITED for our NEW 28 Day DANCE STRONG fitness program.
Rachael, a certified Dance and Aerobics Fitness Instructor, has a PASSION FOR HELPING women ease into a healthy and active lifestyle.
We think you are going to LOVE her EXCITING and FUN 28 Day DANCE STRONG Strong Workouts.
Plus when you become a member of the 28 Day Weight Loss Challenge you also get access to over 350 exercise programs including belly busting, butt & thigh, HIIT training, cardio, fully body & pilates. No equipment required – workout from home – perfect for BUSY mums.
The 28 Day Weight Loss Challenge is AFFORDABLE, REALISTIC, EASY TO FOLLOW – and made for busy mums.
Join the challenge and get access to the The Healthy Mummy App. It is PACKED with great features that help you save time and money. 

✔︎ Over 4,000 family and budget friendly recipes.
✔︎ Nutritionist-designed meal plans that can be customised to suit your dietary needs – dairy free, vegetarian, gluten free menus available.
✔︎ Daily 30 minute fully instructed fitness programs to suit your fitness level, from postnatal to advanced.  Designed by our Fitness Experts.
✔︎ Exercise programs including strength training, cardio, fully body & pilates. No equipment required – workout from home – perfect for BUSY mums.
✔︎ Messages from the Healthy Mummy Coach that motivate you and give you tips on health, budgeting, fitness and more. Plus, you can upload progress photos to empower you and remind you of how far you have come.
✔︎ Support from our global community of 1.5 million mums.
Lose 8-13lbs every 28 Days on the Challenge.
Take Part Now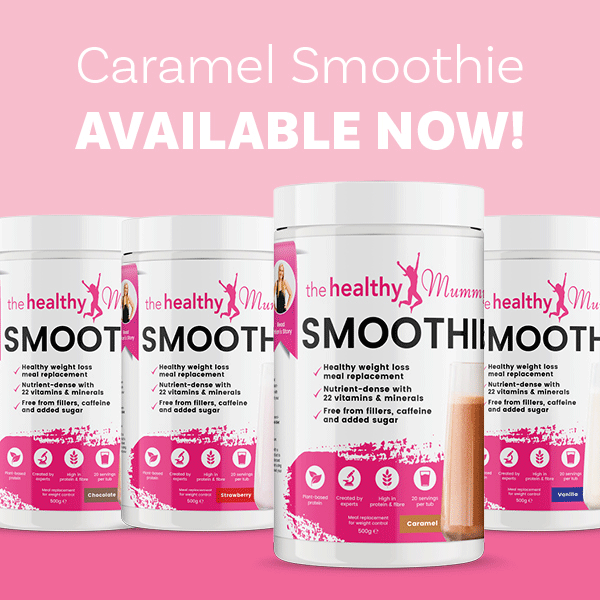 SALE: 25% off Smoothies
Use code AUTUMN25 at checkout and get 25% OFF! plus FREE EBOOK (£14.95) plus FREE post!!
The Healthy Mummy Smoothies are:
✔ A meal replacement weight loss smoothie created for mums
✔ Nutrient dense with 22 vitamins and minerals PLUS Omega 3 & 6
✔ Free from fillers, caffeine, and added sugar
✔ Breastfeeding and pregnancy friendly
✔ Wheat and gluten free
✔ High in fibre and protein
✔ Only 1% dairy
 

 The Healthy Mummy has featured in the following media…

---
Meet our mums and read their stories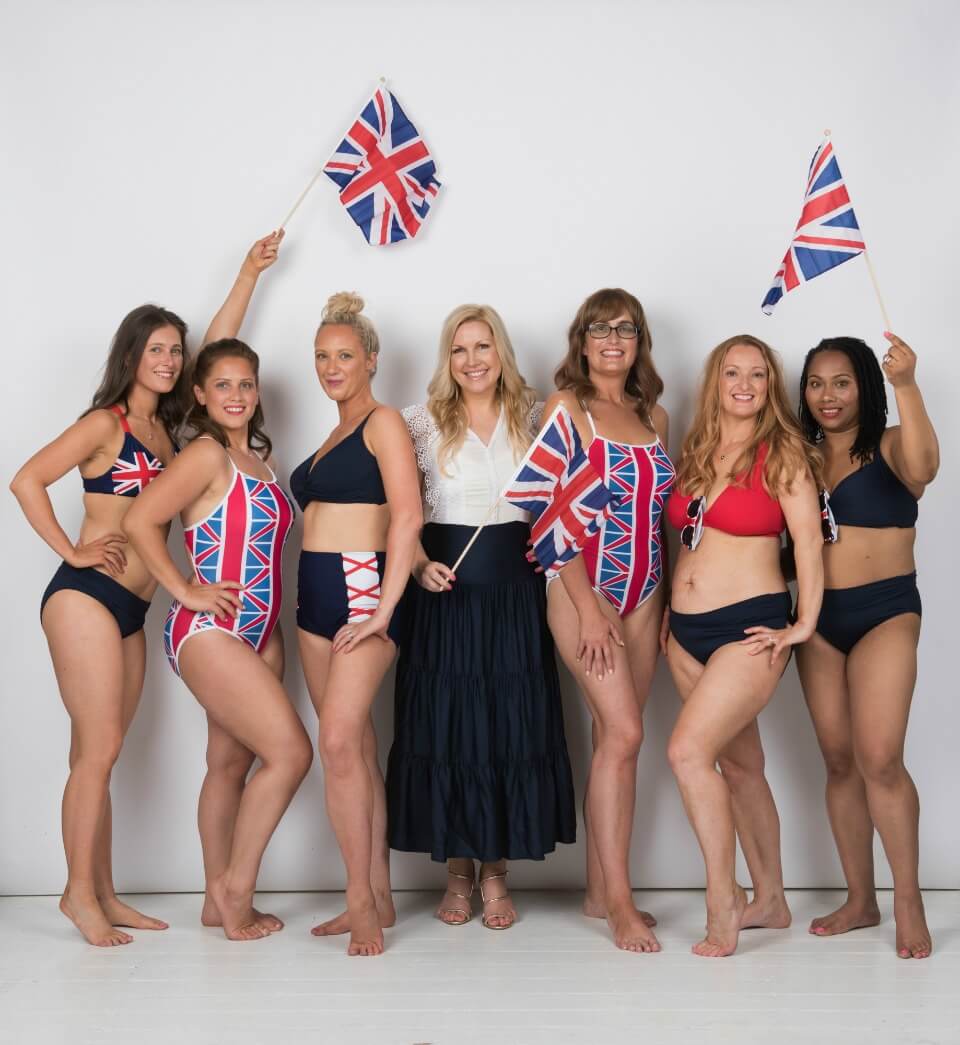 Hellevi's Story
Mum Hellevi Walker lost 2.6 stone in 8 months and says her wedding dress fits better today then on her wedding day. Even after having 2 kids!
Hellevi has battle with weight fluctuation her whole life before finding The Healthy Mummy. She has now found a lifestyle approach that works for her and says: 
"TheChallenge App has become part of my daily routine. I used to hate exercise and now I enjoy being able to move my body and getting stronger." 
 

Tracey's Story

Tracey is down 5 dress sizes! Her journey to improved health and body confidence all started with a single photo. Despite being over 40 and gluten free she has lost 3 stone using The Healthy Mummy App! She says "The App has helped in so many ways… from providing some new amazing recipes, helping me discover new foods to try and helped with portion control. (This is where I went wrong for many years)".

 
Nashara's Story
Nashara's confidence was non existent and all she wanted was to feel comfortable in her own skin! After trying every diet under the sun, she came across Healthy Mummy and lost 2.5 stone, developed more self love and created a longterm lifestyle!! She says: "The meals are fantastic."
Alexandra's Story

Alexandra is a busy mum from West Yorkshire and has lost over 2.5 stone and dropped 2 dress sizes in 6 months! Despite still breastfeeding Alexandra has had amazing results and says: "I am still amazed by it all" but the best part? She says "I've learnt to love my body again" Her tips are – Go at your own pace, be consistent and use progress pictures to kickstart motivation!

Becki's Story

Becki had zero energy and needed to take control of her health! She has not only lost 3 stone and turned her confidence around but also made a huge improvement to her abdominal separation following the birth of her twins! Becki says: "I started my journey with the Healthy Mummy after giving birth to my twins just 21 months after my little girl" and now her family of 5 is enjoying being more active and eating nutritious meals! 

Laura's Story

Overwhelmed with looking after 3 children under 4 years old and weighing her heaviest ever, mum Laura was desperate to find 'herself' again. She has now lost almost 4 stone (56 lbs) in 12 months and says "I'm feeling great now as I have Facebook peer support, a framework for meal planning and resourcing our ingredients (ie the shopping list)".Her tips are – Start small, set achievable goals and involve your family and friends! 
A little bit about The Healthy Mummy

We are a health community created EXCLUSIVELY for mums.
We are a health community created EXCLUSIVELY for mums that is here to empower and support you. We offer meal plans, exercise plans and weight loss plans – all of which are tailor-made for mums and are all breastfeeding friendly.
You can join thousands of other busy mums in a friendly mums only private UK support group. Get advice and support 24/7 on REALISTIC weight loss, and on healthy living.