Nine months is a long time to have someone attached to you, 24/7. But, for many mums, this is only the beginning. While pregnancy consists of three trimesters, the first three months with your newborn is often dubbed the fourth trimester.
Once your newborn arrives, you may find that she won't be content unless she is in your arms. And, while it can be frustrating and make you feel like you're failing, you're actually doing everything right. 
So, to the new mums struggling with a clingy newborn, dying for a shower and assuming that you are doing something wrong, here's the truth you need to hear:
Called the Fourth Trimester, the first three months with a new baby are not only the hardest for you and your partner but also for your little one. Yes, you're exhausted, your breasts are aching, your house is a mess and you're stressed about pretty much everything. Add to the mix, a baby who cries all the time, refuses to sleep and needs to be held constantly.
It's only natural to assume you're messing this up, that it's not supposed to be like this, that your baby is crying and upset because you're doing something wrong. Stop. Take a deep breath. And look at it from your newborn's side of things.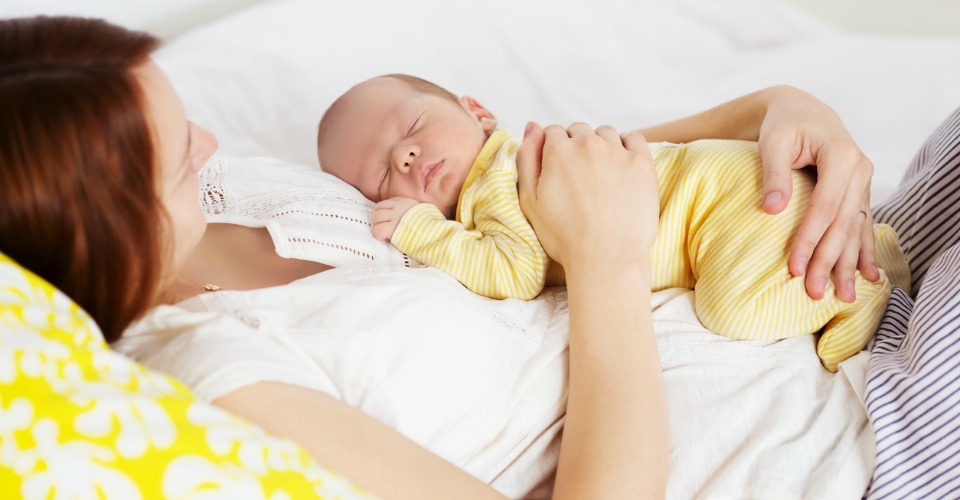 Your baby's point of view
For nine months all she has known is the comfort of your uterus, where she can eat and sleep whenever she feels like it. She knows you are close – she can hear you and feel you from within. And this is her comfort zone. YOU are her comfort zone.
Now… well, now she's out. And the space is huge. Sometimes it's dark. Sometimes it's light. Sometimes it's cold. Sometimes it's hot. Sometimes she's in your arms. Sometimes she's in a strange blanket thing. Sometimes these strange new items known as clothes and nappies and weird hat thingies are itchy and uncomfortable. Sometimes she's hungry but there's nothing to suck. Sometimes she's sleepy but she is too overwhelmed to just sleep. And sometimes you are not there.