Staying active is a key component in achieving weight loss success but with the days getting colder and nights getting darker you might find your motivation lacking. But don't fear!
Our community of 28 Day Weight Loss Challenge mums are here to INSPIRE you with some of the FUN ways they are keeping active during the cooler months. None of which involve going to the gym!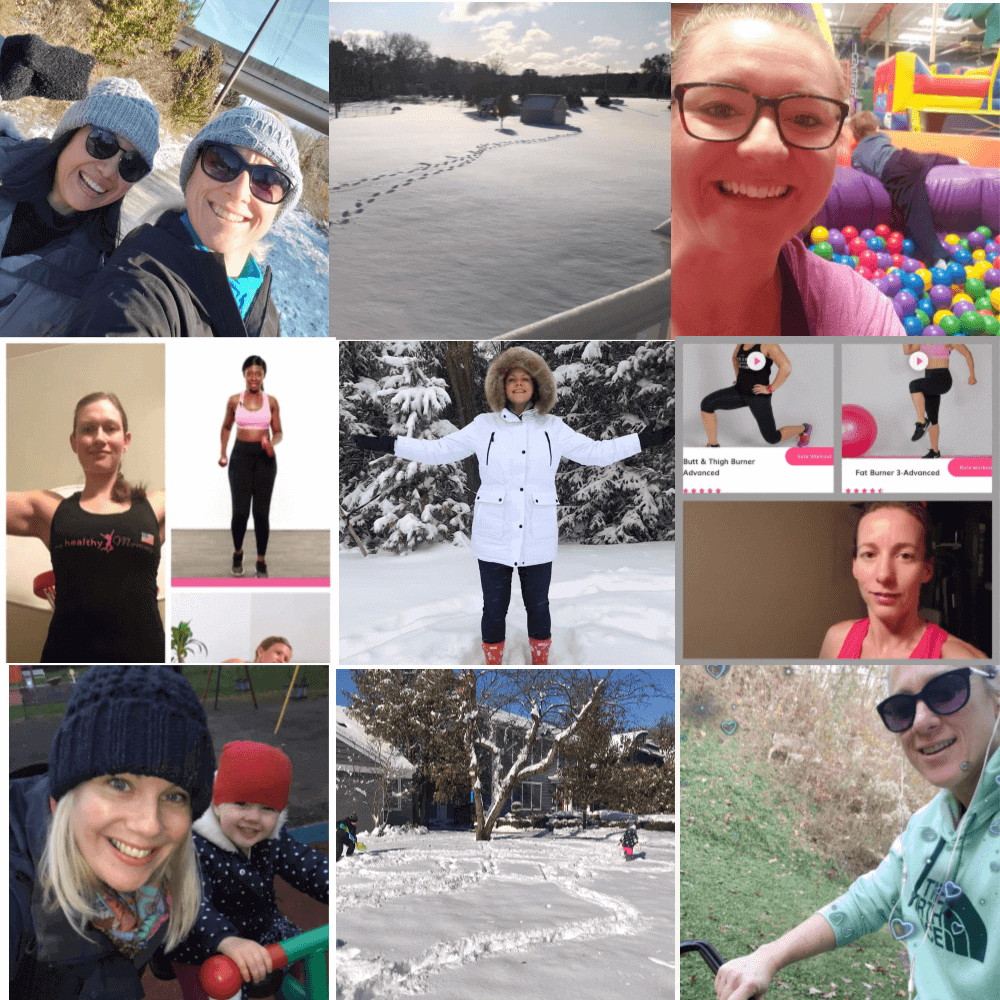 Garden Work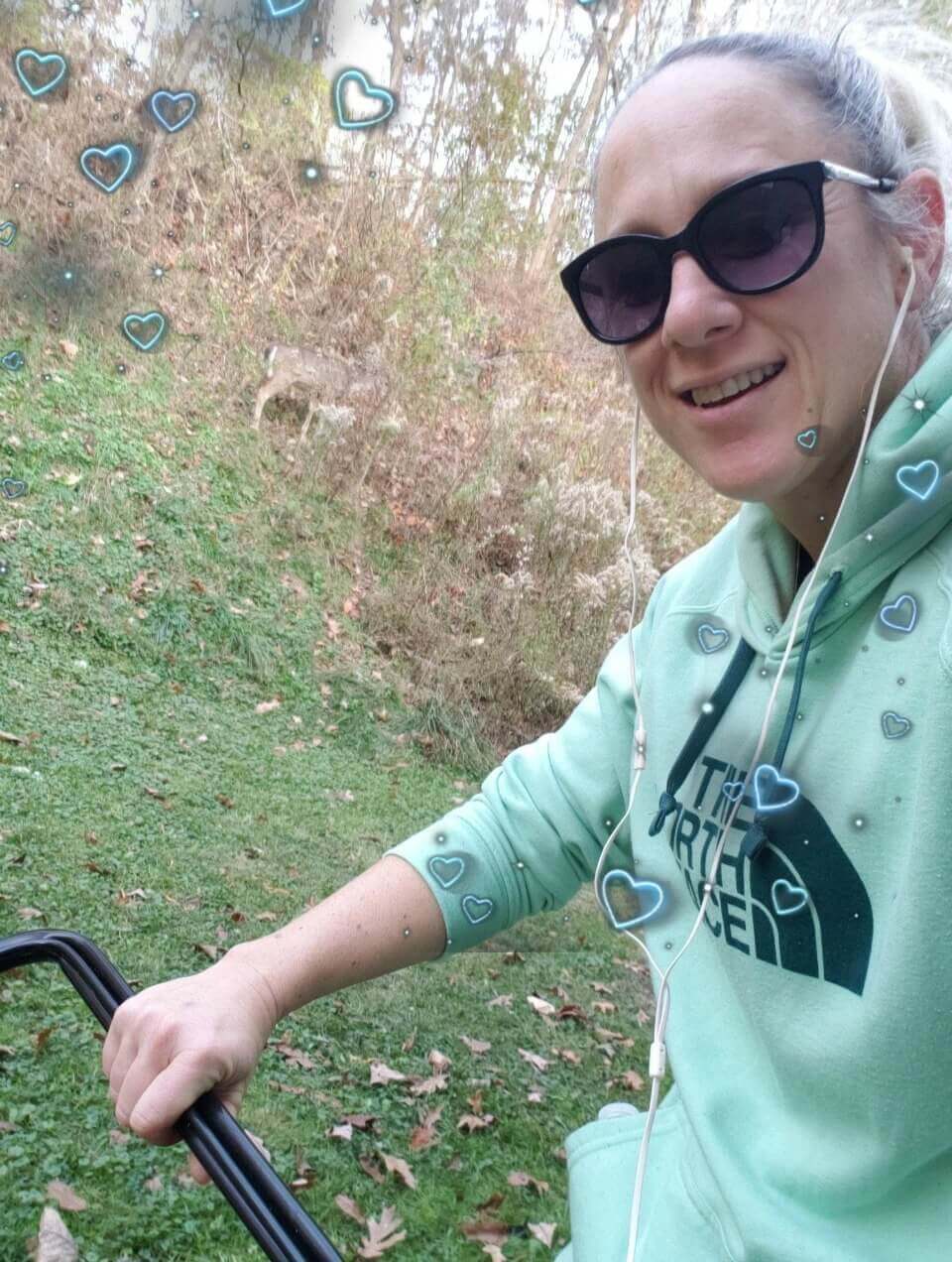 Garden work might not be the first thing that comes to mind when you think of exercise but winter gardening activities like pruning shrubs, raking leaves, chopping wood, mowing the lawn and climbing ladders to clear leaves from gutters not only get your heart rate up they can also help with your balance and coordination.
Did you know that raking leaves for just 30 minutes burns 225 calories? A good excuse to get outside today don't you think?
And the biggest benefit of doing gardening work is that fresh air and nature are always good for the soul… and you never know, you might even spot some wildlife!
Emma says"getting in some incidental exercise this afternoon.
I think it is the last of the 'warm' afternoons so I wanted to get in the last mow of the grass before the rain tonight and snow as we head towards the weekend. I even had a little stalker watching me – can you see the baby deer?".
Snow shoveling and hiking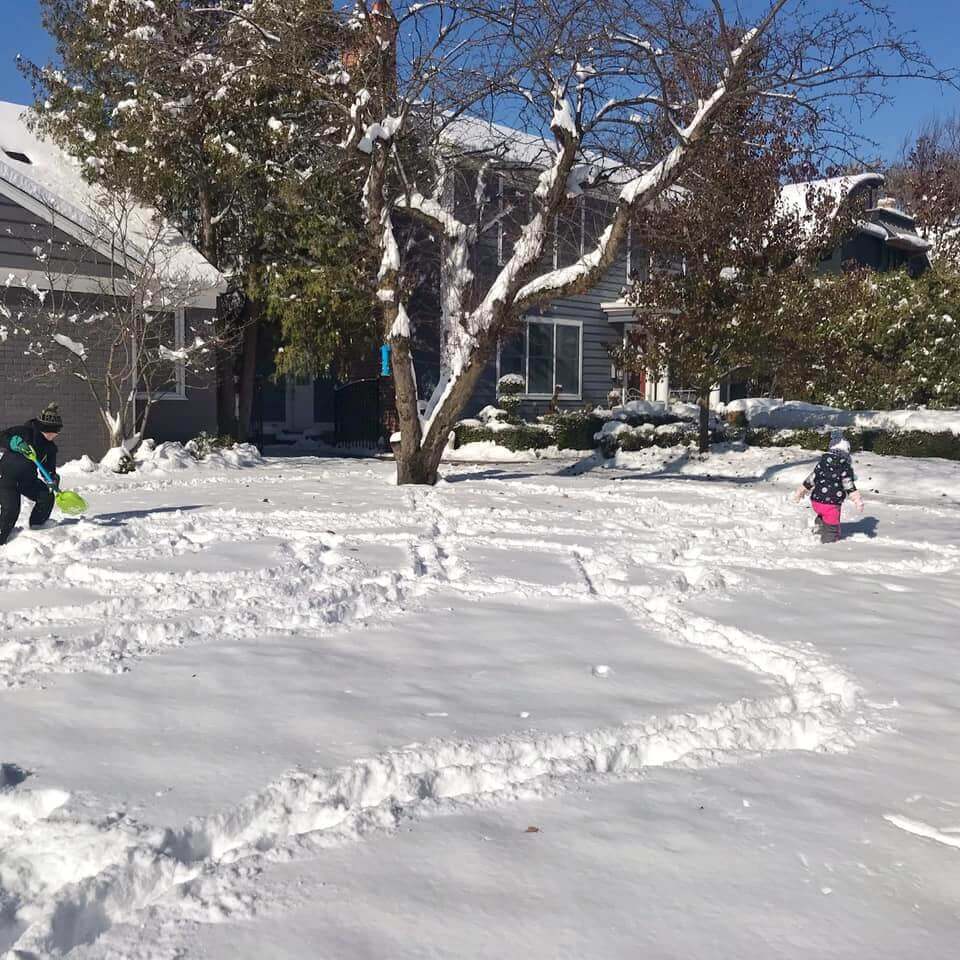 Traipsing through the snow and shoveling snow is a great upper and lower body workout as Aimee Lennox has discovered.
She says "added exercise today. Kids have a snow day and sleds were in the shed out back. So I took a hike. Snow drifts up to my mid shin out and back.
Then I shoveled a path for my 13-year-old lab mix to get to the yard for bathroom breaks".
Indoor play centre fun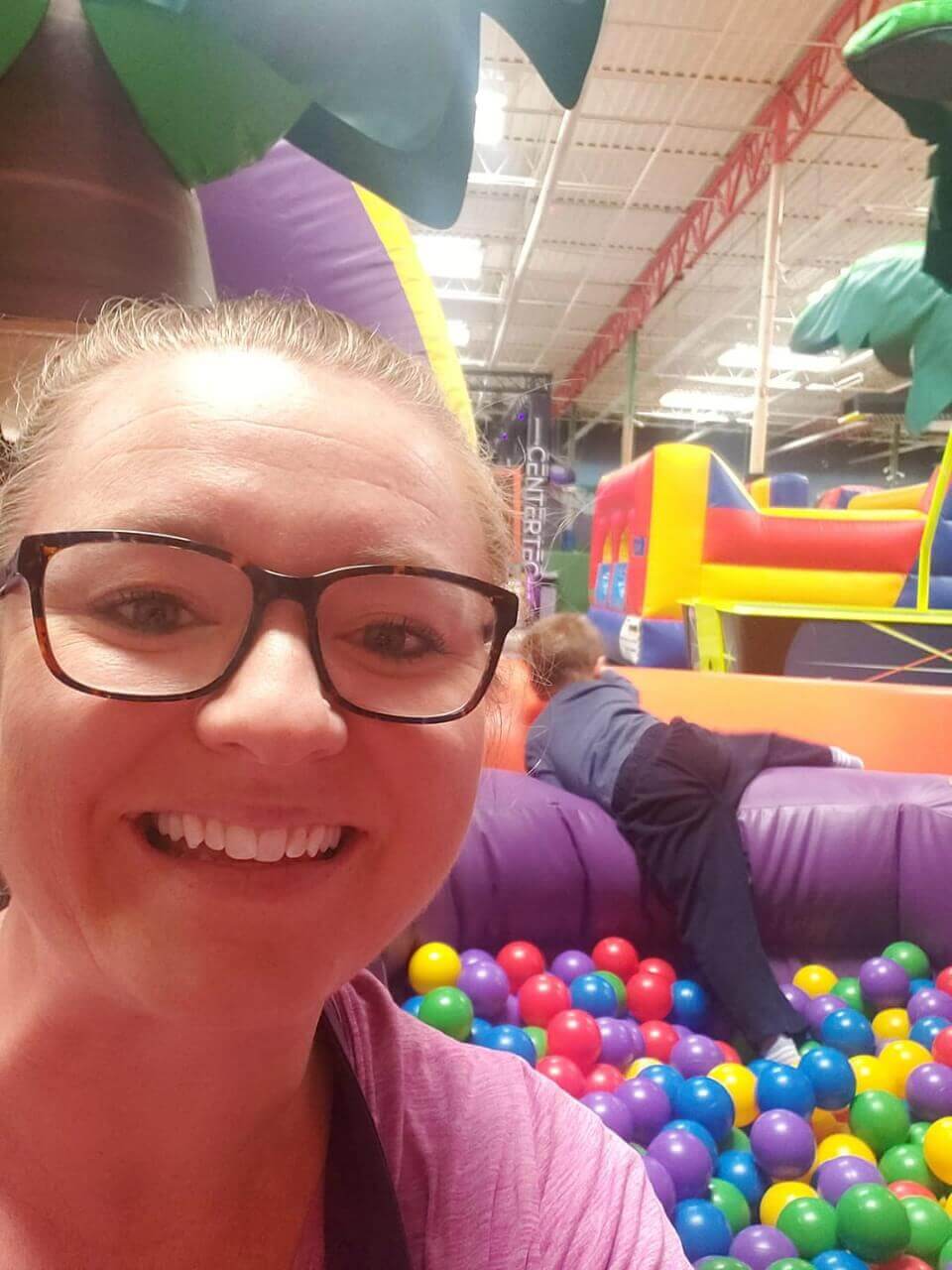 If you have ever jumped into one of the giant kiddy ball pits you will know just what an effort it is to move. Try chasing your children around an indoor play centre for 30 mins and you are not only burning calories you are enjoying valuable bonding time with your child. And best of all it is FUN!
Kate says "My non scale victory is playing with me youngest instead of just watching him play! I love having so much energy and a new found enthusiasm for playing with my little loves".
Healthy Mummy App beginner workouts for the win!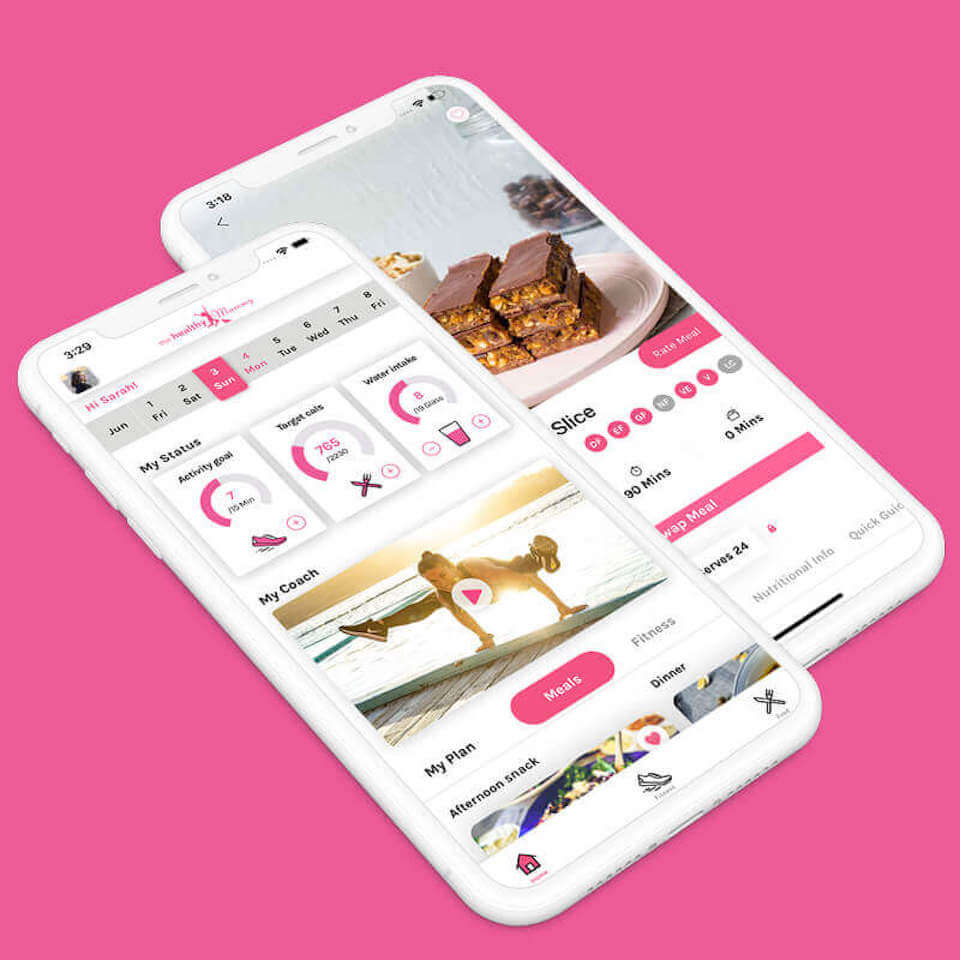 If you are new to exercise there are plenty of short exercises available via The Healthy Mummy App which you can follow in the comfort of your own home.
You can start with something as short as a 5-minute beginner Fat Burner or HIIT class or a 30-minute beginner Fit Class. Start small and build on to it. Try one of our HIIT workouts for FREE.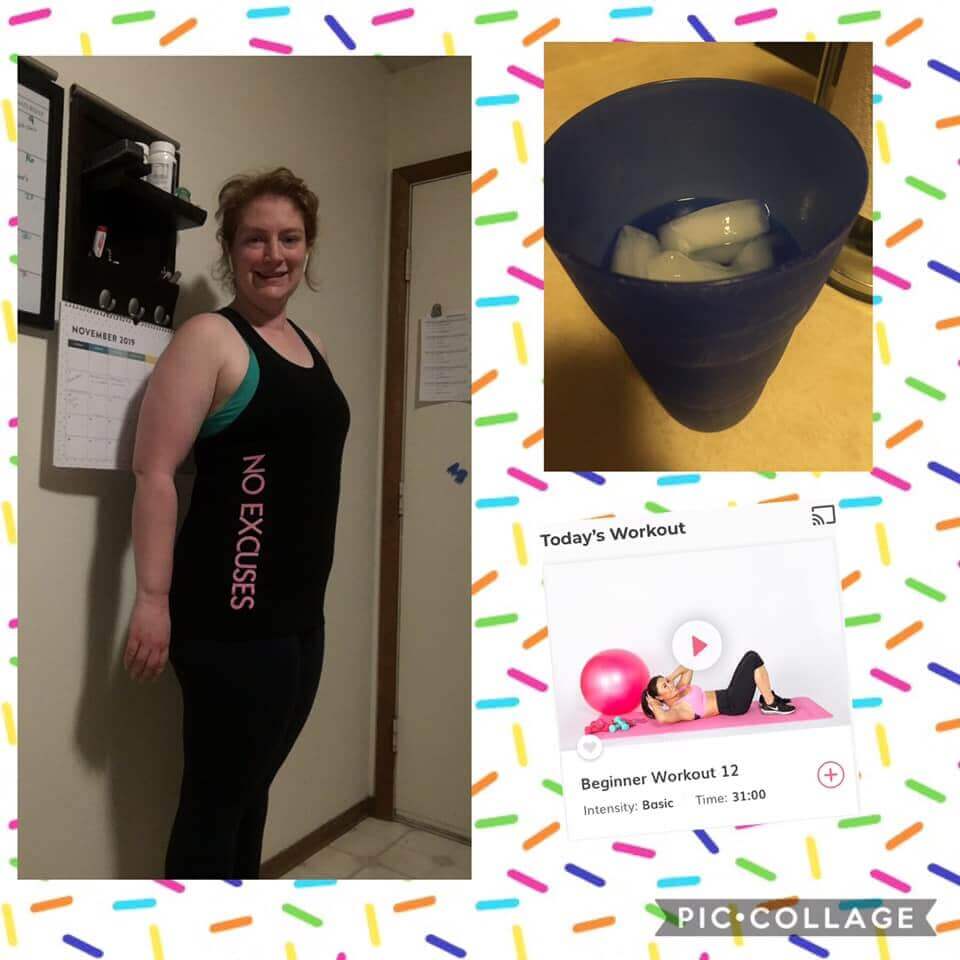 Robyn says "Yesterday I listened to my body and rested.
Today I pushed and got out of my warm cozy bed.
It's been 4 weeks now of consistently working out and watching my meals.
I have so much more energy and have more patience at work when I get my workout done. It's like it wakes me up for the day and gets me focused!".
Playing with kids in the snow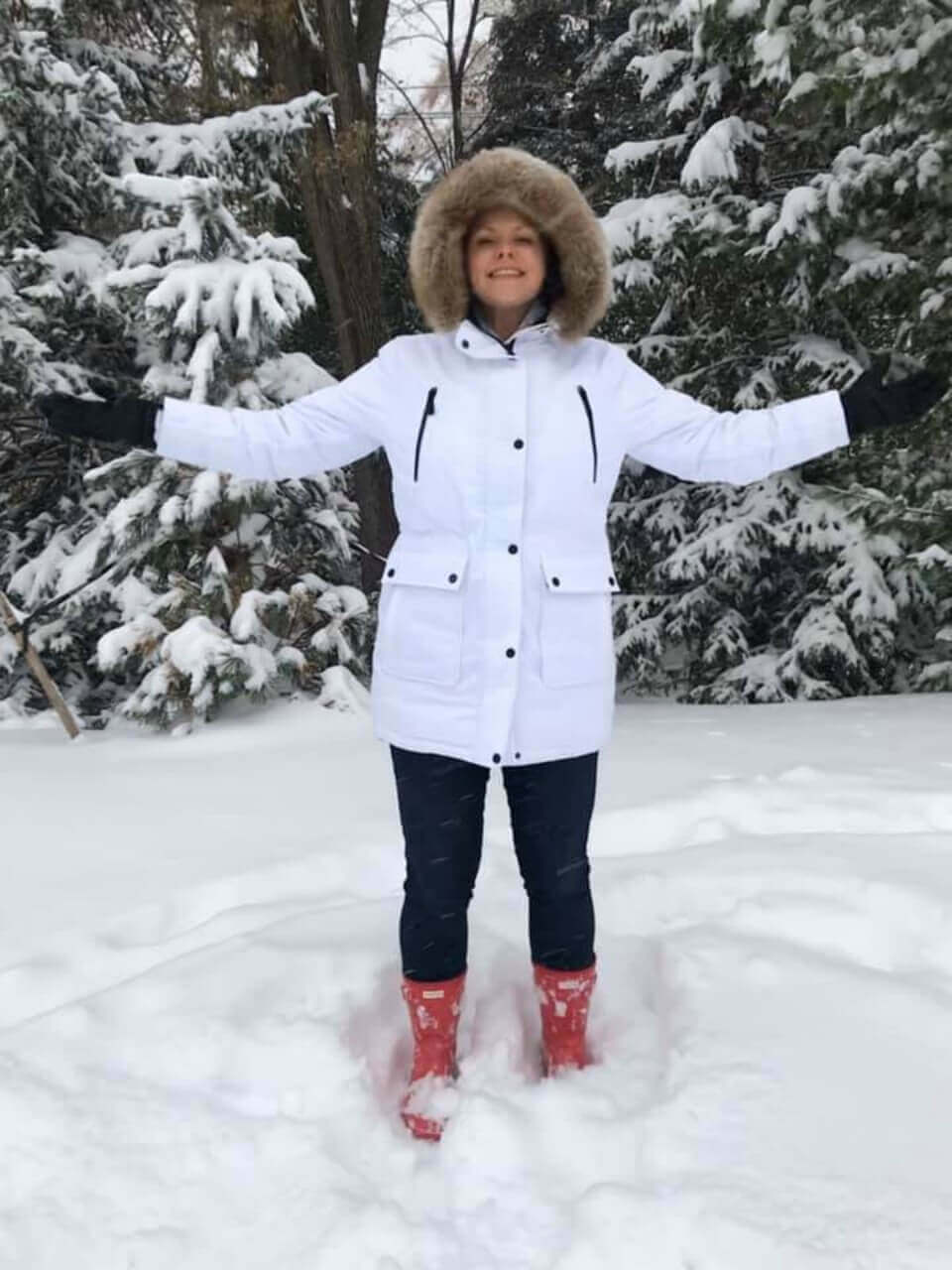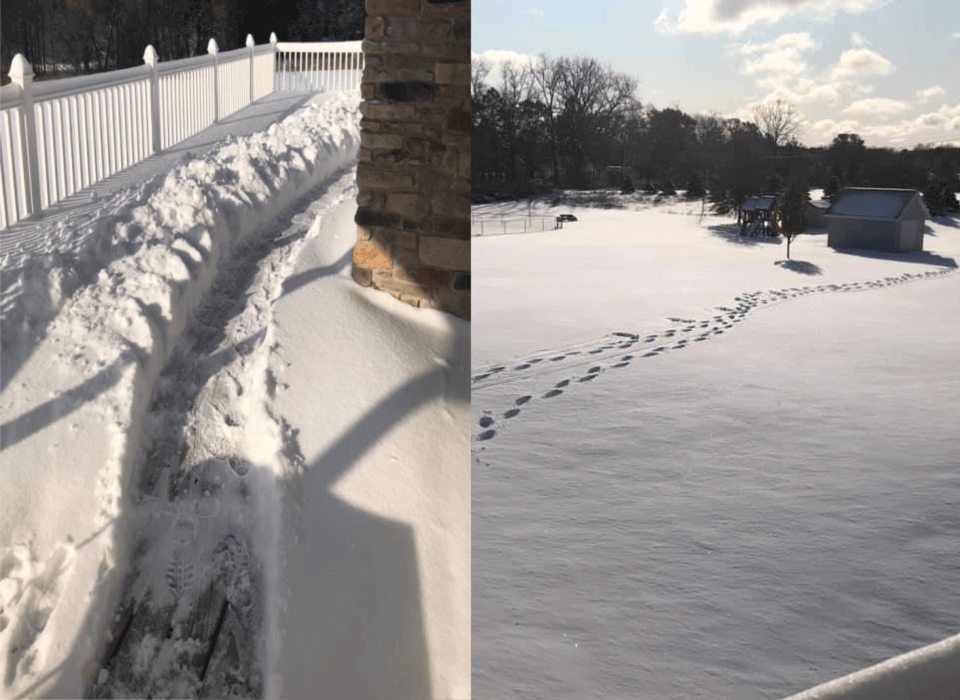 For a good cardio workout there is nothing more fun than playing in the snow with your kids – whether you are running through the snow, pulling your kids around on a sled, or dodging snow balls!.
Cindy says "Today's exercise was mostly spent playing in the snow with my kids. Due to a snow day, I had the kids at home.
Although not just content with her snow play Cindy says "I also snuck in a Healthy Mummy Tabata class in the afternoon".
At home with a baby? Healthy Mummy Workouts save the day.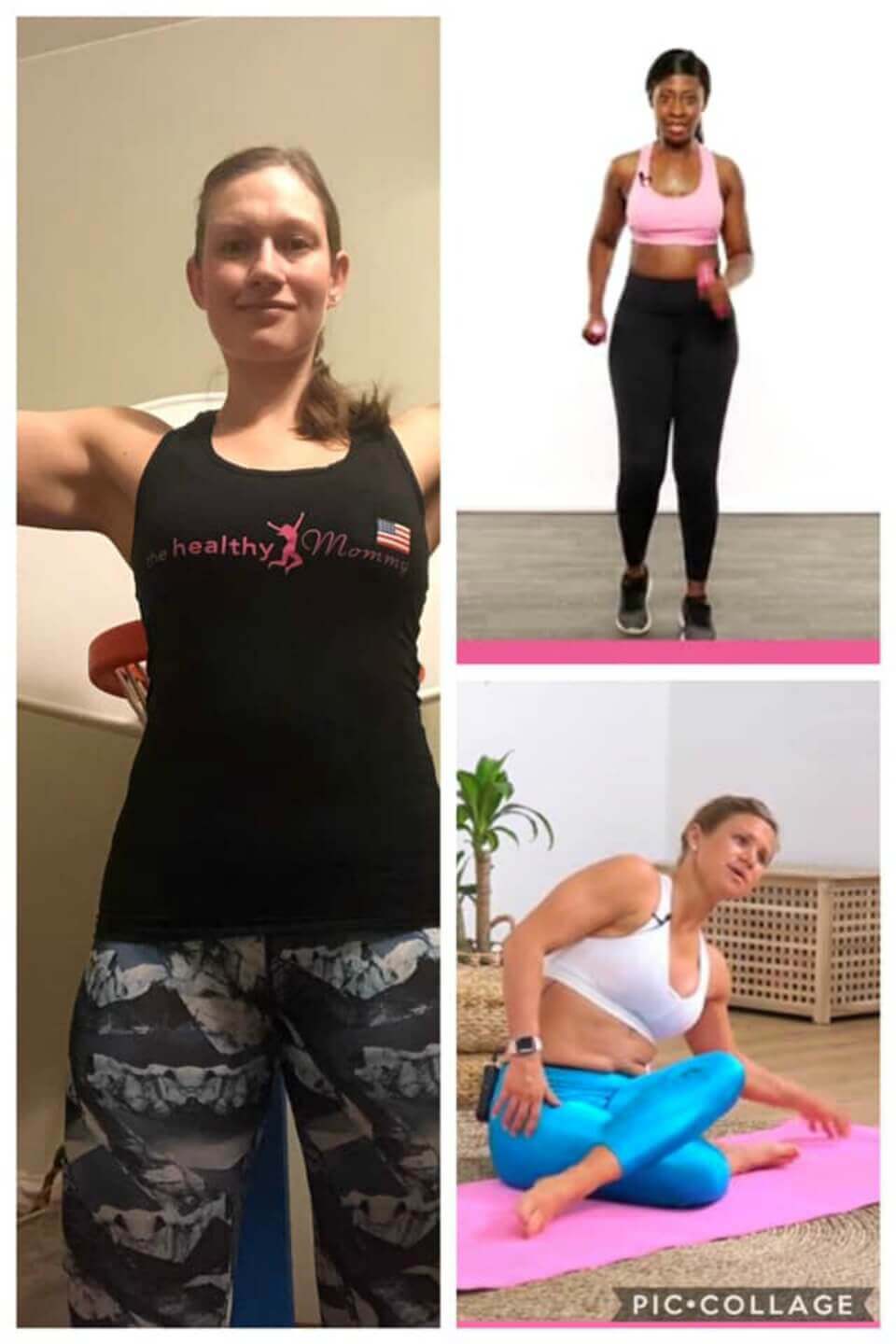 Kai Helin Cooper says "Good morning! Do you have a preferred time of the day to exercise? Mine is early morning around 5.15 before the kids are up.
Then I know that I will get the exercise in. After work, I would not have the time or energy.
Today my little one was actually awake but luckily not too fussy. I guess I'm very entertaining to a baby when doing dance strong arm attack workout and power yoga".
Wrap up and venture outside!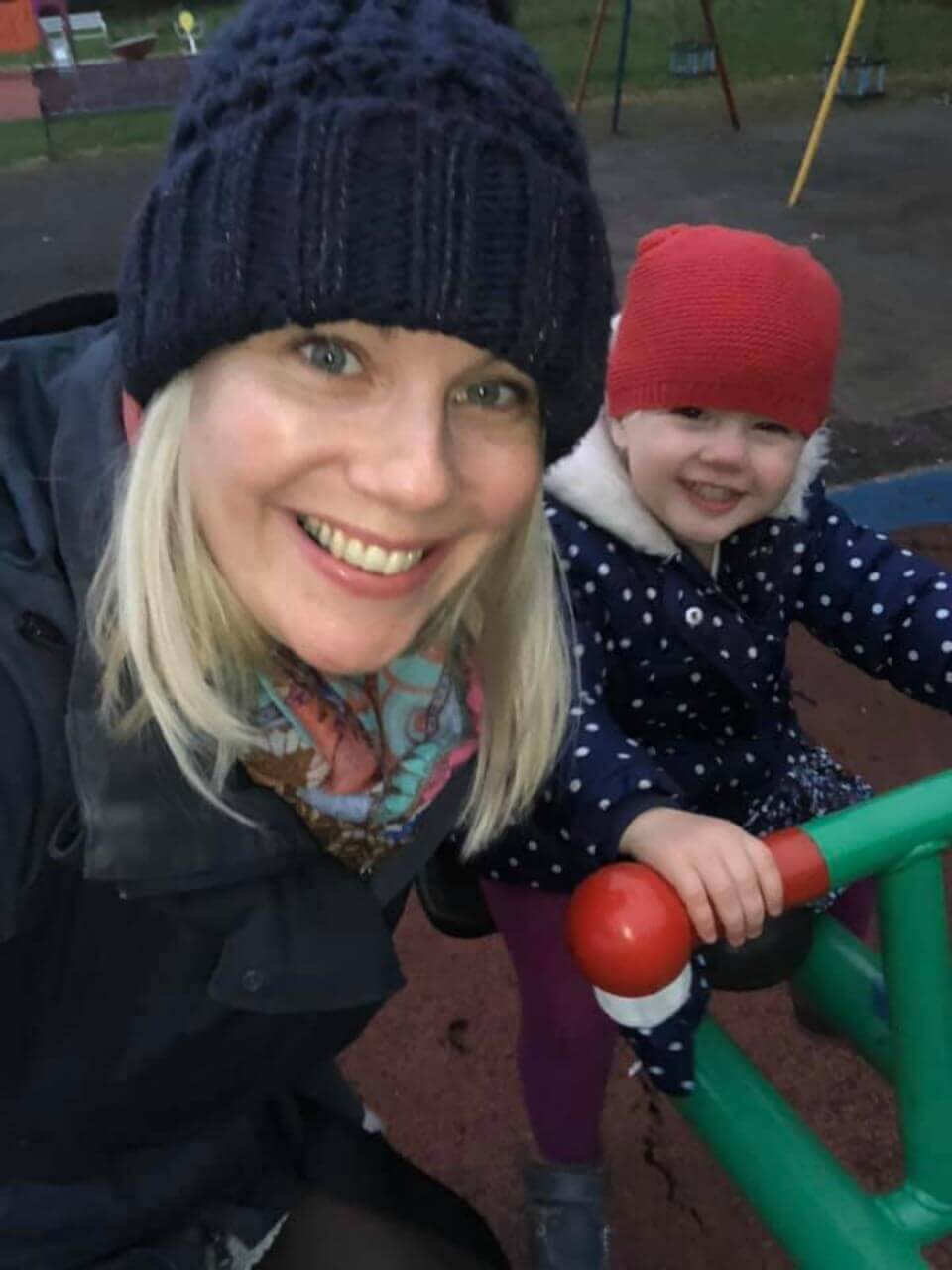 It may be cold outside but if you wrap up in some warm clothes, getting active outdoors can be hugely beneficial and fun. Whether it be going to the park with your child or taking a walk, that fresh, crisp air will help boost your brain activity and help combat depression.
Siobhan is wasting no time while she is at the playground with her daughter. She says "Getting in some squats at the park!".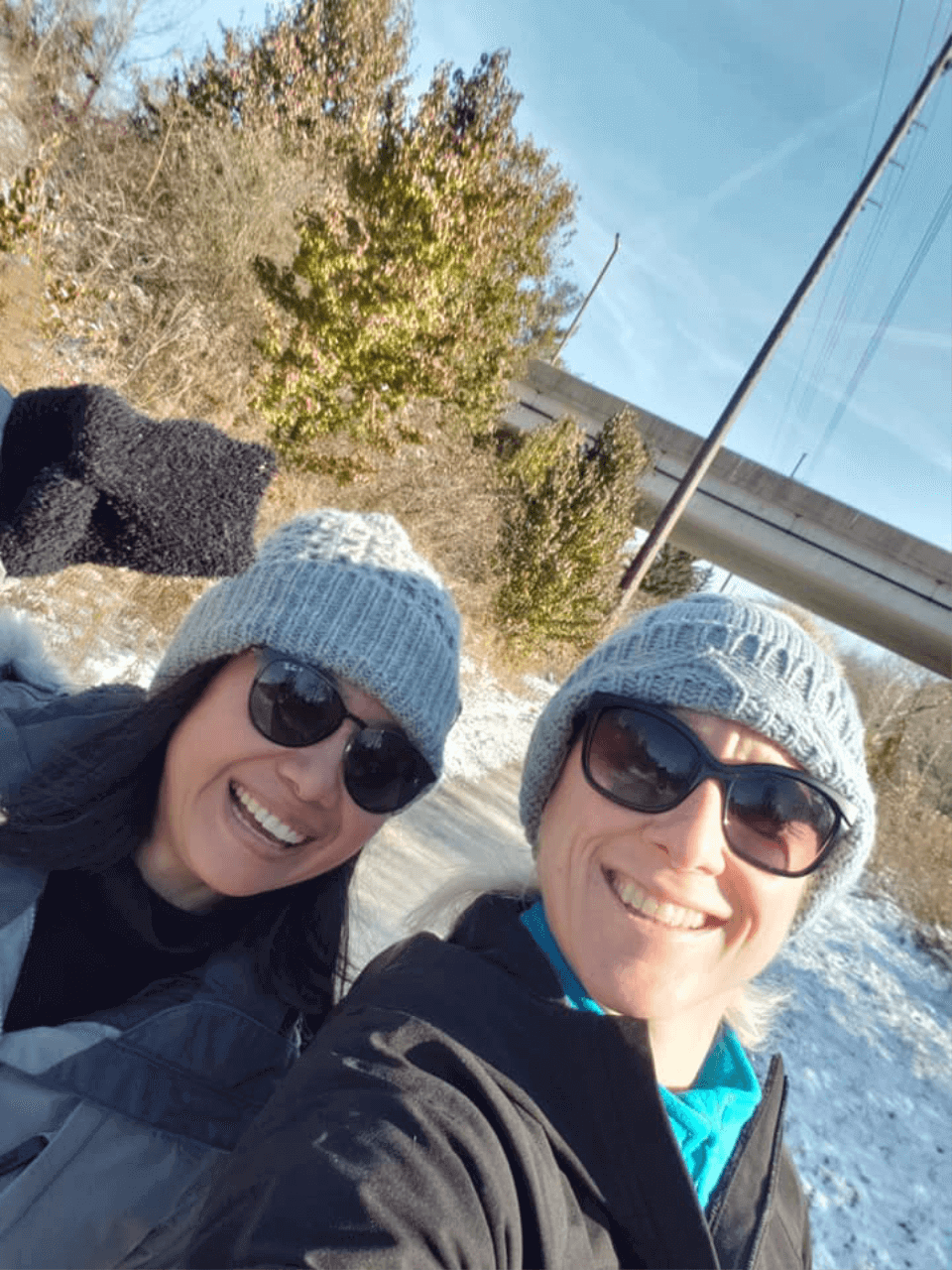 What's better than going it alone? Grab a friend to go with you!.
Emma says "Getting in 3 miles around the neighborhood while the sun is out. I am making a commitment to get outside when the sun is out during the cooler months".
Kids at home sick with the flu? Healthy Mummy App to the rescue.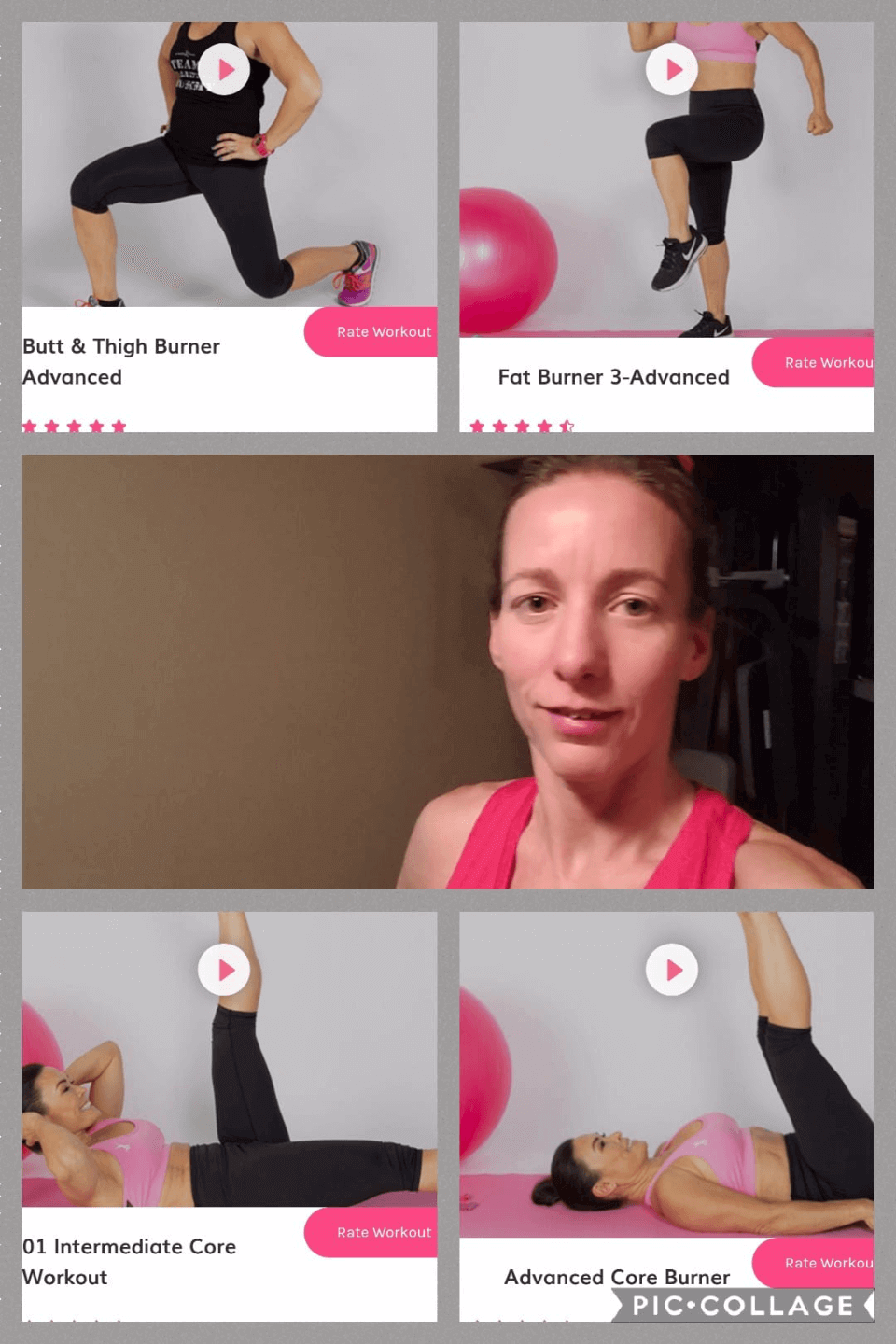 One of the negative things about Winter is when our kids catch a cold or the flu. But being stuck at home with your little one doesn't mean you can't fit in some exercise.
Jenny Guy Barrett says "Mondays set the tone for the week so I make sure I don't miss my workout. My oldest is home sick and my youngest is extremely fussy, so I put a movie on for them to ensure I could get my workout. No excuses here. How are you moving today?".
The Healthy Mummy team would like to thank these INSPIRING mums for sharing some of the fun ways they are keeping active during the cooler months.
Mums just like you are completely transforming their health and bodies. You can do it too (and it's easy!) join the 28 Day Weight Loss Challenge and change your life today!
As a member of our Healthy Mummy 28 Day Weight Loss Challenge we provide you with an awesome App that contains hundreds of exercises you can do in the comfort of your own home as well as thousands of nutritious recipes to follow and a weekly customizable meal plan.
We've proudly helped mums lose over 6 million pounds.
Join the 28 Day Weight Loss Challenge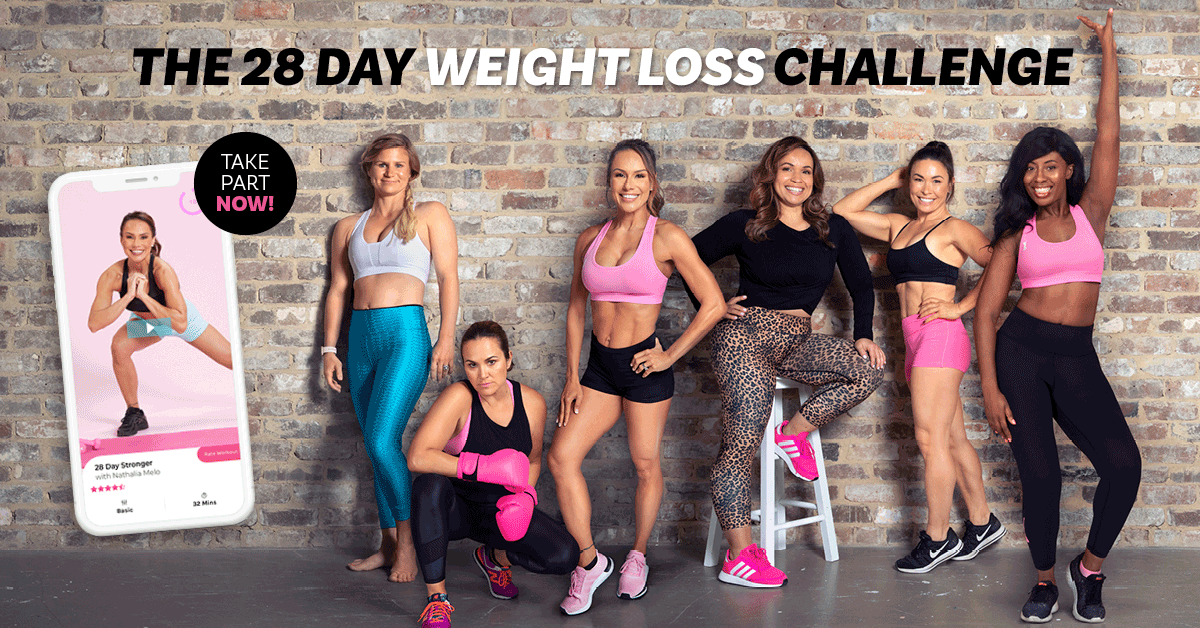 Real mums. Real results!
We've proudly helped mums lose over 6 million pounds. Mums just like you are completely transforming their health and bodies. You can do it too (and it's easy!)