Healthy Mummy Paula from Yorkshire was due to get married on the 28th March but was forced to cancel the wedding due to the COVID 19 global pandemic.
Paula had been following The Healthy Mummy in preparation for her big day and had lost over 2 stone and dropped from a size 16 to a 8/10.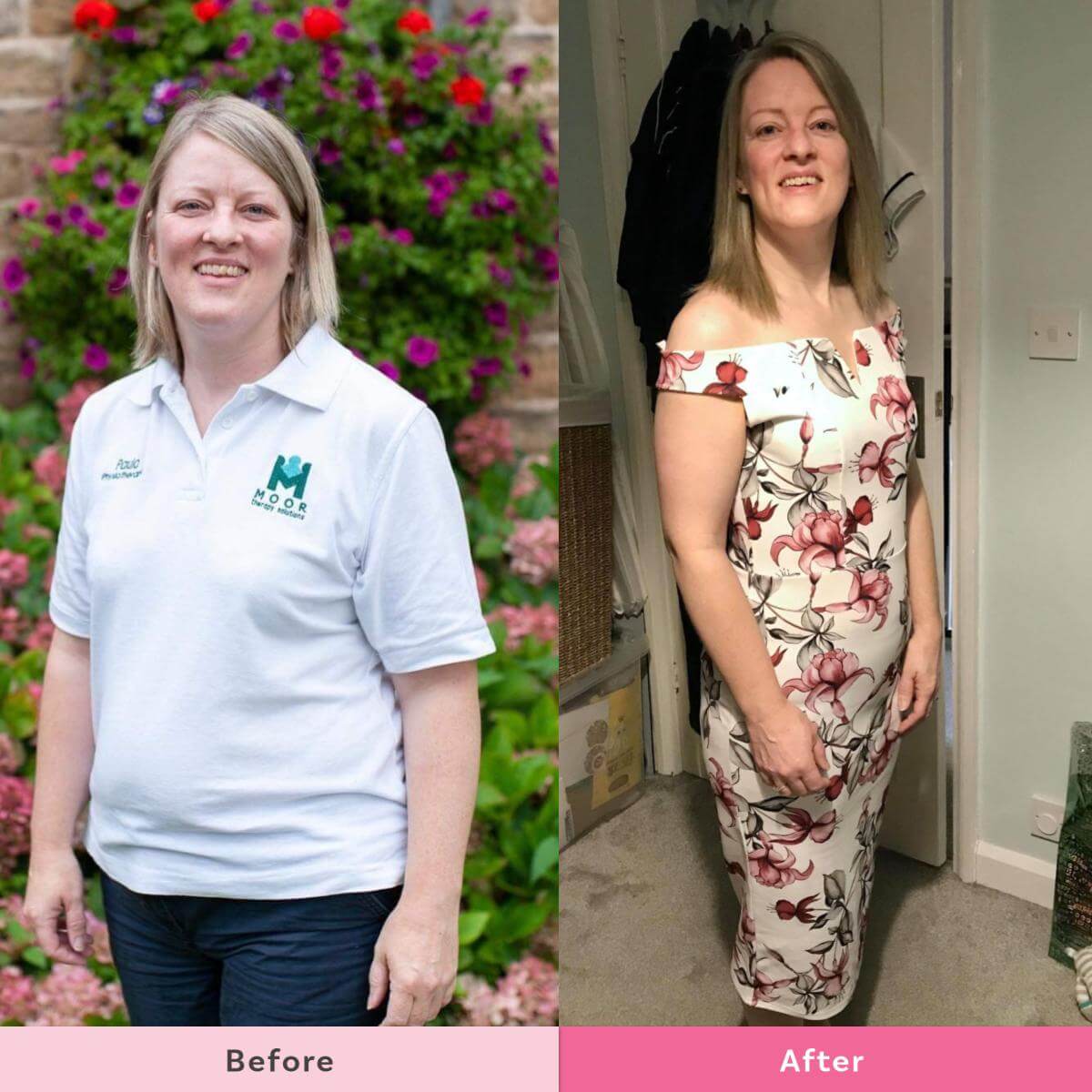 While she didn't get the wedding she had planned,  Paula still got to experience a truly special day with her family and friends in a ceremony with a difference! Get the tissues ready!! 
"Well, today should have been my wedding day. My amazing celebrant made our day by arranging an amazing pre wedding wedding by ZOOM with our amazing families & friends. 
I'm so thankful to The Healthy Mummy for helping me change my mindset (& my body) for the positive. To be able to embrace these moments & love them for what they are….thanks"
Watch the video and read Paula's story below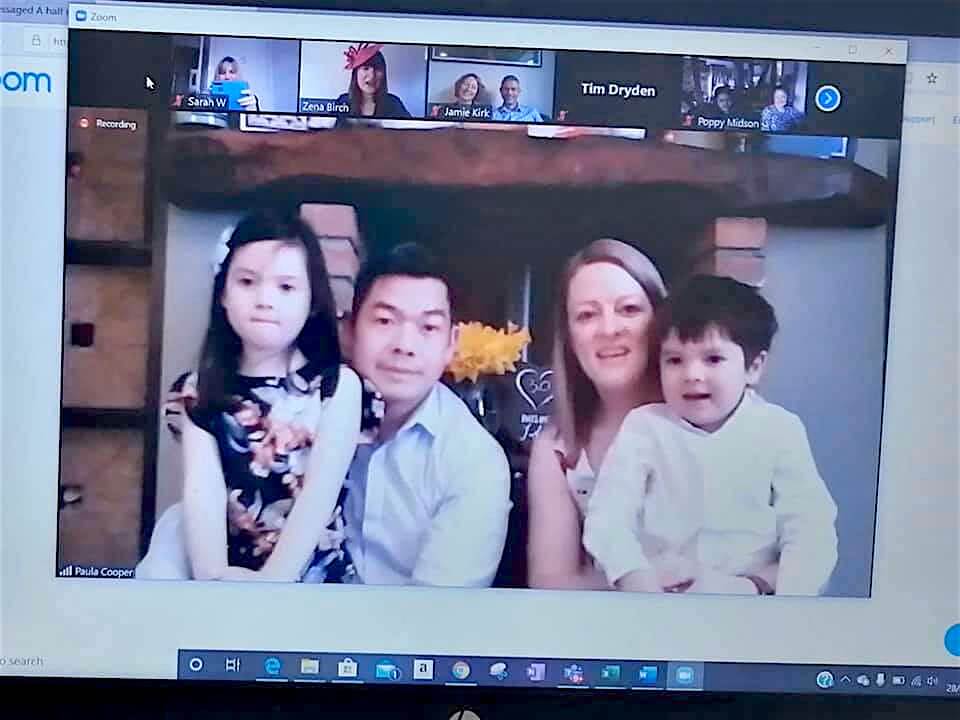 Paula's Story
Paula had first booked the wedding back in February 2018, planning a spring wedding on March 28th 2020
As the wedding loomed closer, it became obvious that things weren't going to plan. The world was hit with a global pandemic.
Paula shares, "The first sign that things weren't going to plan was back on the 14th of March when the flights for our honeymoon were cancelled. We were devastated as holidays are a very rare occurrence for us with us both being self employed running our own businesses, let alone time away without the children!
However at this stage, we honestly thought the wedding would go ahead. We'd mused about having a staycation for the honeymoon determined not to be defeated (something I would have wallowed in pre Healthy Mummy!)."
Paula lost money on her honeymoon
Paula started to get nervous about the wedding when she realised her travel insurance wasn't going to cover the loss of the honeymoon as it was deemed to be a direct result of Covid-19.
"On the 19th of March we decided to take control & went into full on reorganisation and negotiation mode. The Healthy Mummy has given me the self-confidence to be strong and assertive, which allowed me to get through all these phone calls with our venue and other suppliers. "
"I'm not going to lie, there were also lots of tears too! My business had been forced to close that week too , so it felt like every angle of my life was changing and through no fault of my own.
My fiancé, Loc, was also struggling as his restaurant was needing to change to a takeaway and it was becoming obvious this wasn't sustainable either, so all our families income was evaporating before our eyes.
However, one thing I did know was I could keep us all fed, with nutritious meals, initially from my freezer stash as it was one less task to have to deal with at that point, and no ring forward, being a  Healthy Mummy Lifetime Member, I was relieved that The  Healthy Mummy would be my stable friend and support. In the form of the app as well as the amazing, supportive ladies in the community group"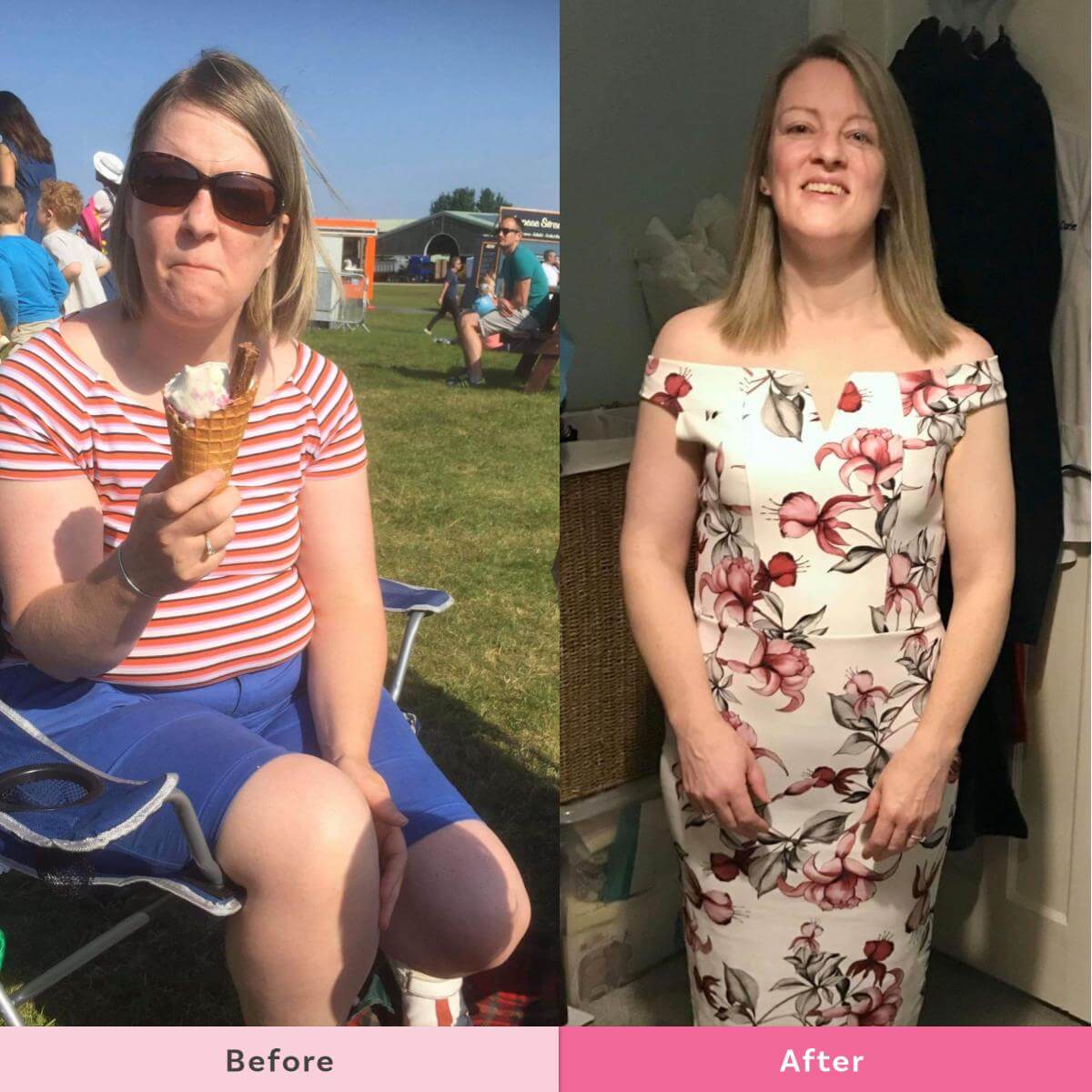 The Pre-wedding Ceremony
In amongst all the global chaos, and with the prospect of having to get through the day of the cancelled wedding, Paula's celebrant Zena came up with the genius idea of instead having a pre-wedding celebration via the Internet with all their family and friends.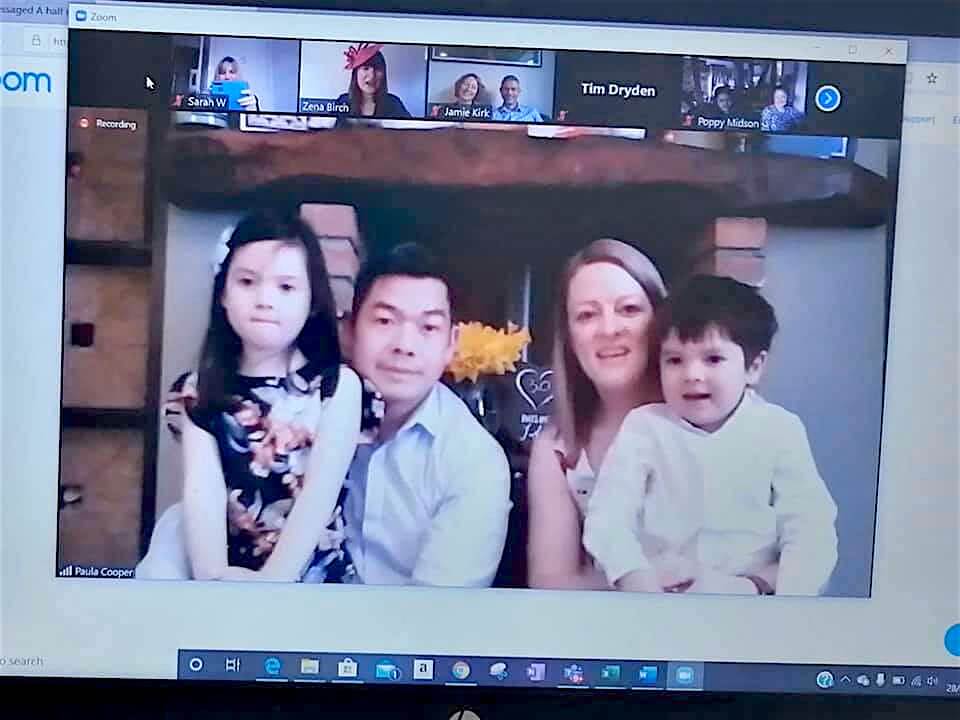 "It was an amazing day of sunshine that gave us a fantastic focus and a way of making it through our wedding day that was no longer! We woke on the morning with a pang of sadness as we were at home & not at the amazing venue."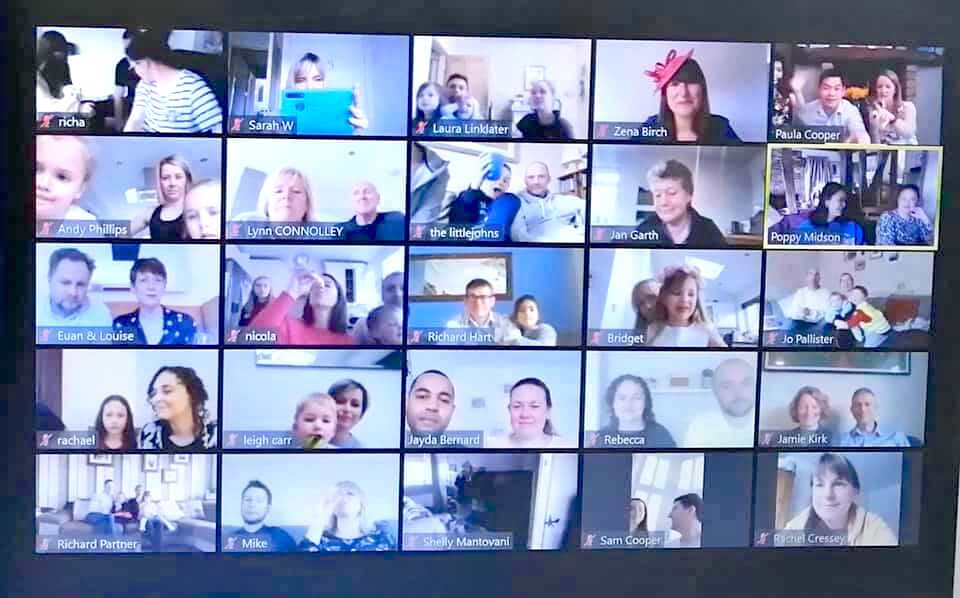 "However there was also a sense of excitement, especially from the kids. We all got dressed up, I put on some makeup and a dress.
When I was putting the dress on I stood there for a moment looking at myself in the mirror, still needing to pinch myself to know it really was my body looking back at me. It wasn't the overweight unhappy body of 14 months earlier"
Paula lost a 2lb more than her target weight
Moreover, despite the horrendously stressful three weeks, I had maintained my weight, at 2lbs less than her target weight.
The one thing I could thank for that was The Healthy Mummy! Even throughout the stress, I had continued to fuel my body with healthy food, she added.
I'd maintained my eating routine because it is now a way of life for me as well as my water intake and making sure I give myself some space when I need it without feeling guilty or going into self destruction." 
"We had an amazing day and it had been so lovely to share with others. To show that even when faced with adversity, positives can be found and happy moments with lots of love can be lapped up. Stay safe everyone and make sure you find your happy moments too!
Watch The Video Of Paula and Loc's Special Day Below!
Congratulations to Paula and Loc from all of us at The Healthy  Mummy! We are so pleased you shared your amazing day with us!
Join Paula on The 28 Day Weight Loss Challenge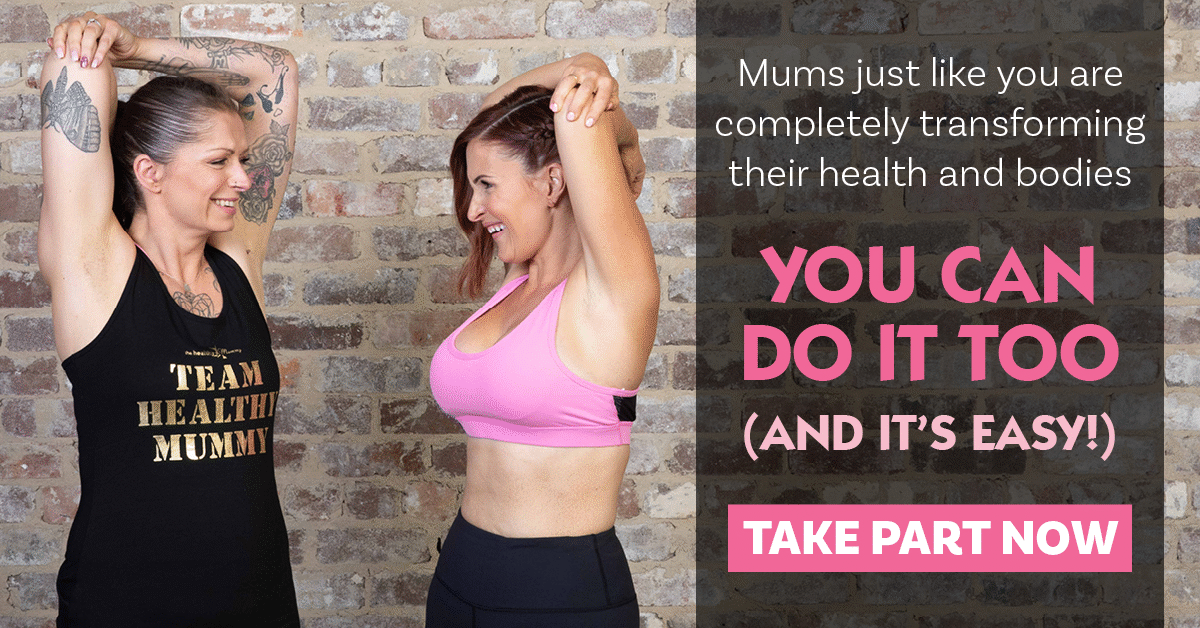 What are you waiting for?? Made by busy mums, for busy mums 5 star rated app with over 3k reviews.
Get unrestricted access to :
● Over 350 AT HOME WORKOUTS
● Nutritionist designed weekly meal plans
● Personal Trainer crafted at-home workouts
● Daily Motivation from My Coach
● Personalised Shopping lists to make life easy
● Over 4,000 healthy and delicious recipes at your fingertips
● We WILL help you SMASH your 2020 goals and give you MORE energy and body confidence
Join over 200,000+ mums today! No lock in contracts | Designed just for mums
Click here for the full details.