We love celebrating with the mums in our community especially when they look back at how far they've come! These mum showcase some of the amazing results they've had with The 28 Day Weight Loss Challenge and how much their lives have changed living a Healthy Mummy lifestyle.
Laura Linklater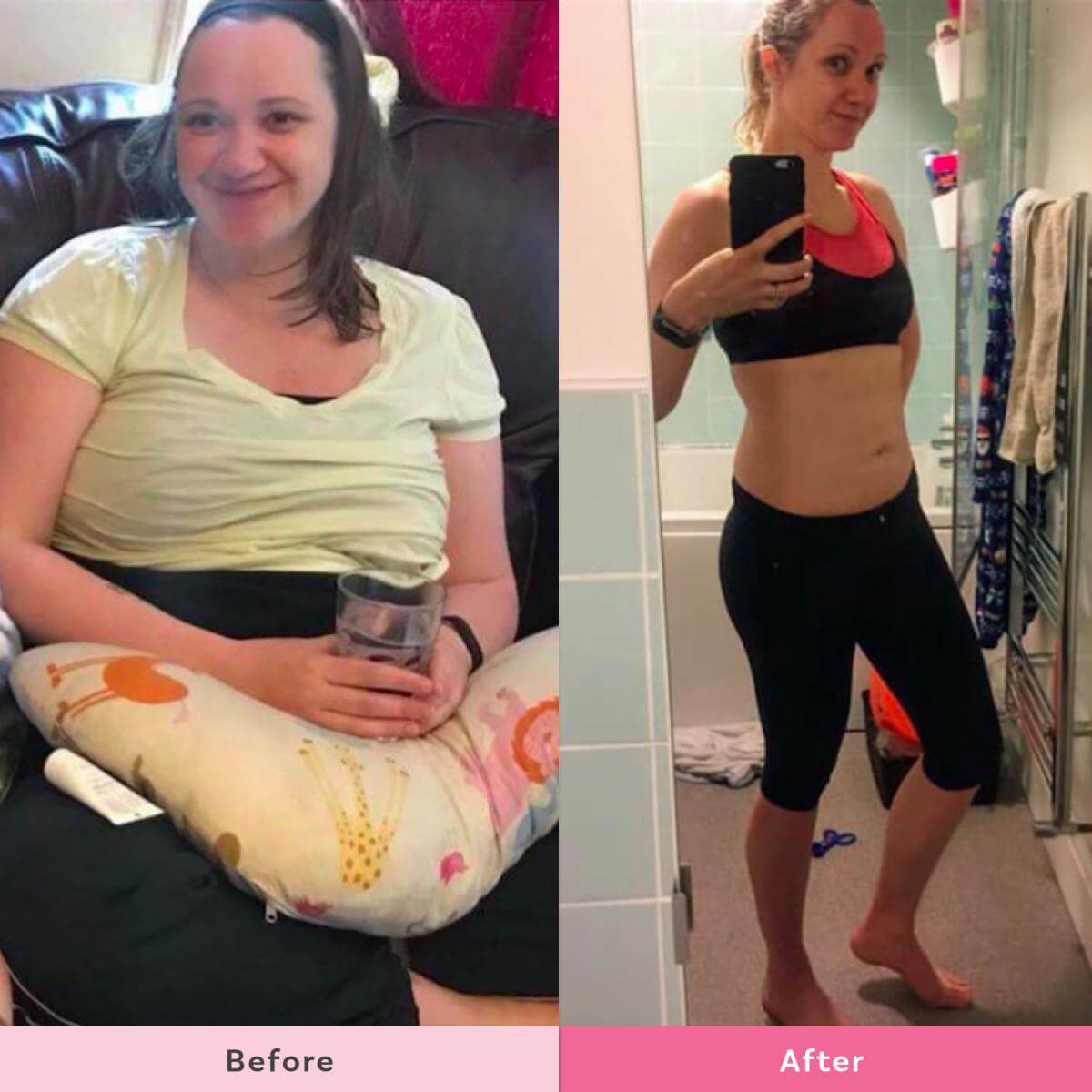 Laura says "My journey in brief – In May 2018:
3 babies in less than 3.5 years
using food to cope with the trauma of our stay in SCBU
low self esteem
exhausted, overwhelmed with life with 3 babies + tandem breastfeeding
weight 13 stone exactly
size 16, but still wearing maternity clothes (which feel increasingly tight!)
In May 2019:
4 stone lighter at 9 stone
size 8-10
full of energy
tools to plan and shop for meals with minimal time and effort
happy bouncy mum I wanted to be
In May 2020
maintained at 9stone – 9stone3 /4 for the whole year
binned the scales
toning up
put on some weight during lockdown, but not linking that to my self-esteem
Fulfilling dreams I never dared name in 2018… home educating our kids and moving to Vietnam because I KNOW I can do whatever I set my mind to.
"The Catalyst? Finding The Healthy Mummy! Taking control of my life and health, and the support of my husband and mum and of course friends who helped me along the way!"
Nikki Lea Eckley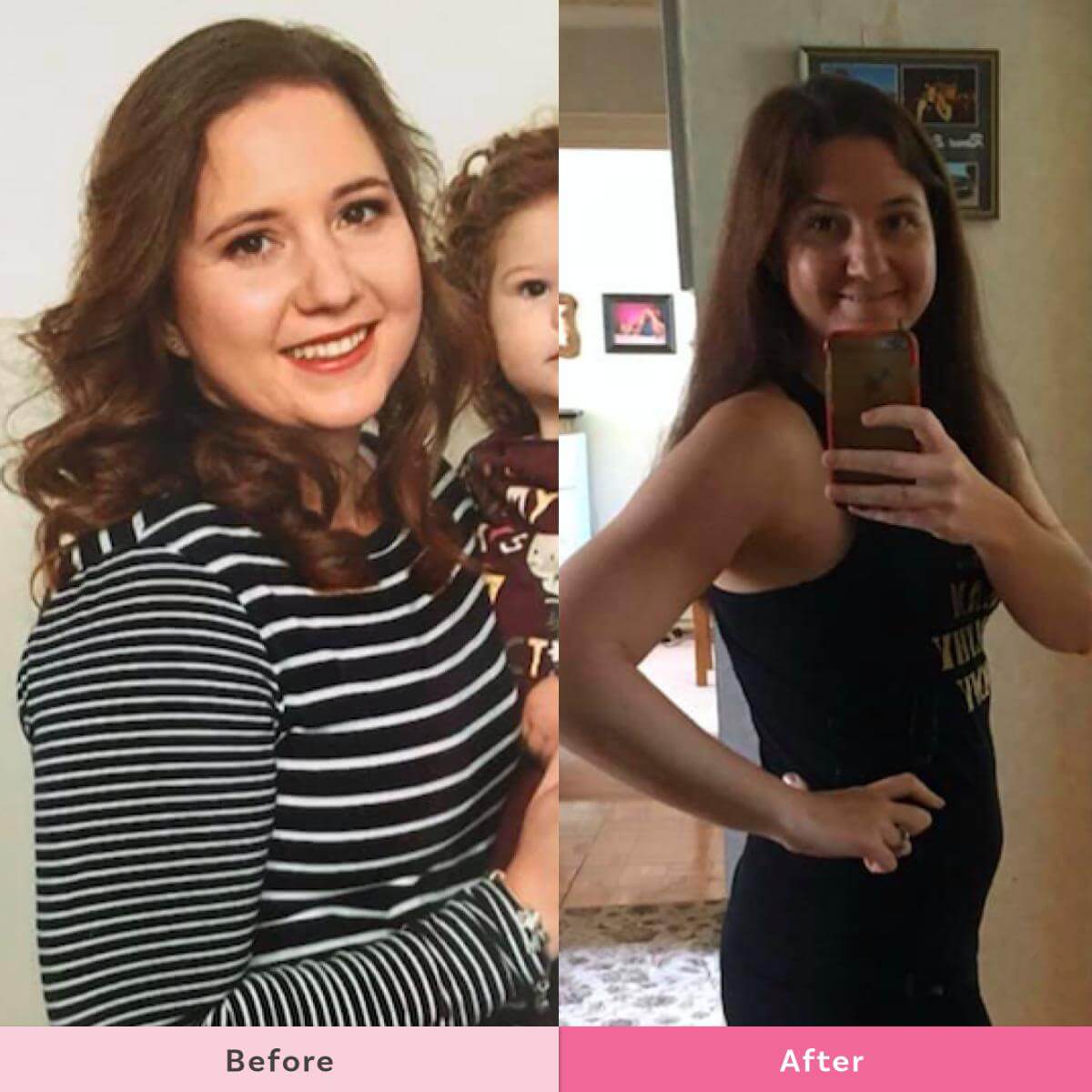 Nikki Says "I lost most of my weight within 6 months of joining The Healthy Mummy and maintained it for a year and a half. I've gained a little over the last month thanks to lockdown, but I know The Healthy Mummy always has my back with great food, exercises I can do at home and support from amazing women. So I'm back on track now!! The old me would have let this spiral out of control eating junk till I was back to a size 16, but I know better now, a healthy lifestyle means a stronger, happier and more confident me with way more energy to keep up with the kids."
Siobhan Docherty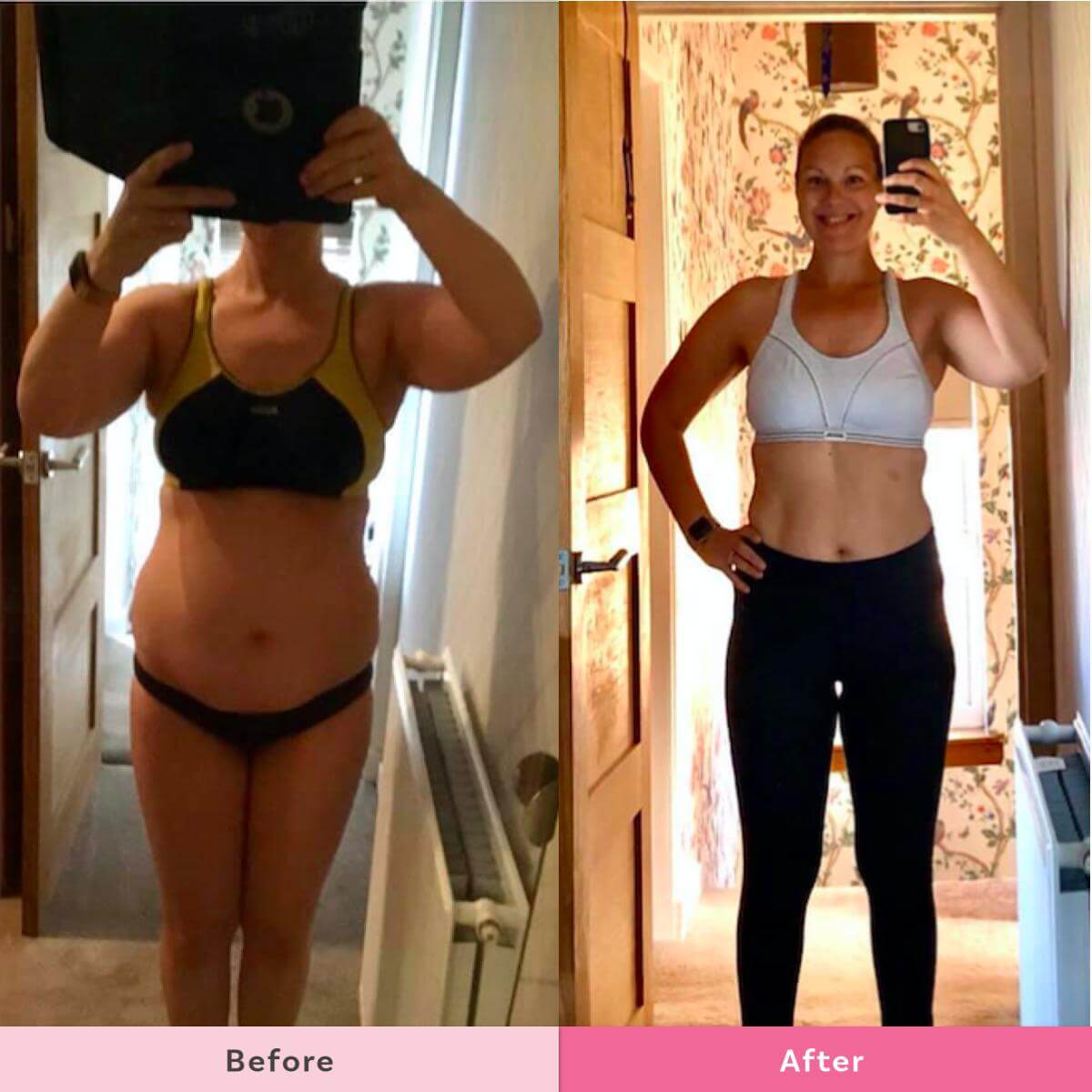 Siobhan says "Transformations don't happen overnight but they do happen when you keep chipping away! I'm not back to where I want to be yet but I can see it's happening and I will get there!
The Healthy Mummy Lifestyle has completely changed my mind and my body! From overweight, tired, self-conscious, no energy and unmotivated.
To a happy healthy weight, confidence and I now have energy and I'm totally motivated to keep going!"
Carolyn Morton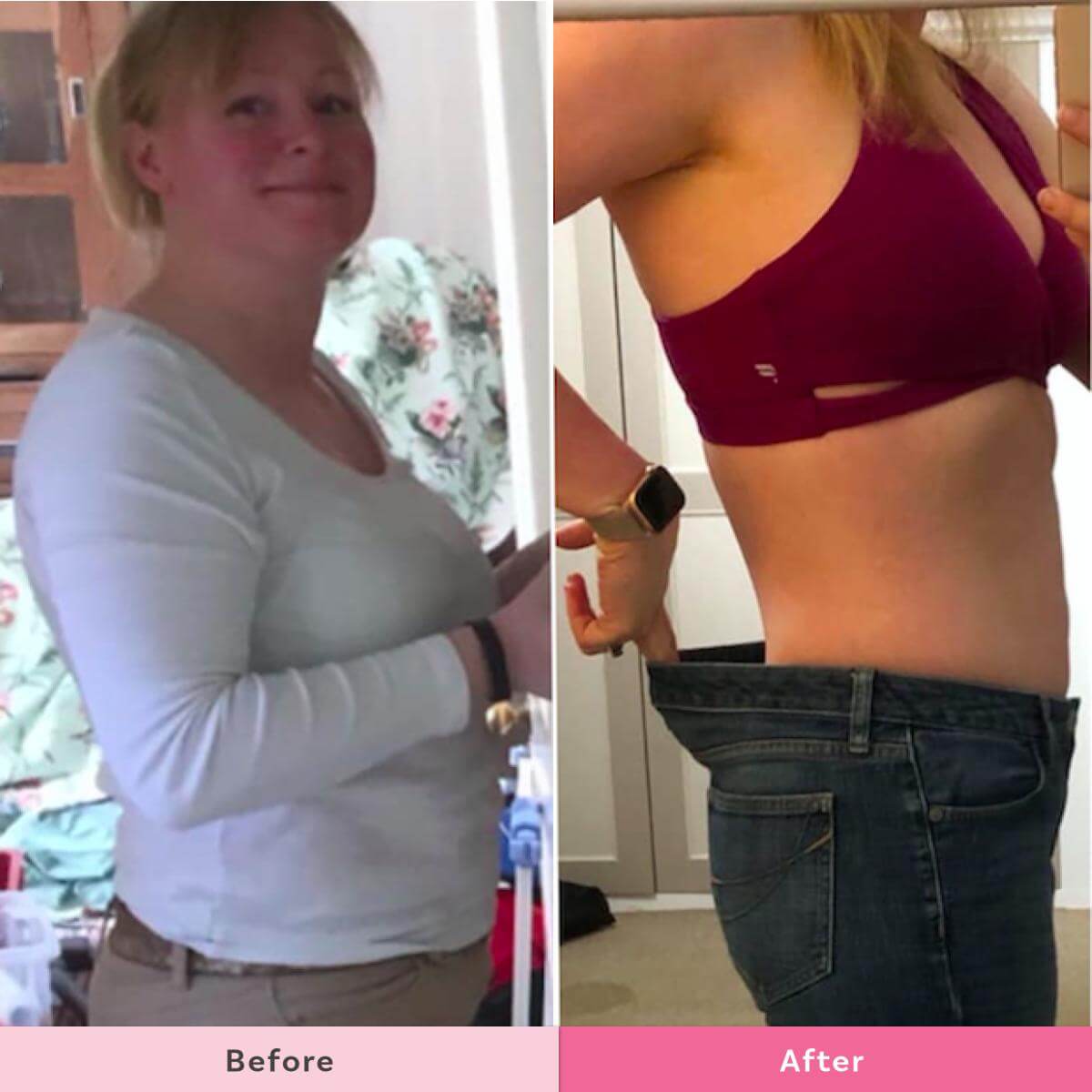 Carolyn says "My Healthy Mummy journey has had its ups and downs. Over 2 stone down,  fitness and health on the up, up, up!!!! But also I have had good weeks where I have felt positive and motivated and other weeks where I have definitely gone off plan more than being on, particularly at the moment. The Healthy Mummy is always there for me though, no judgements just support and kind words and a plan that works for me and my family.
The kids help me make Healthy Mummy snacks, we sit down to healthy meals together every lunch time (well we're all stuck at home together at the moment!) we exercise together and go out on lots more family walks."
Fiona Muir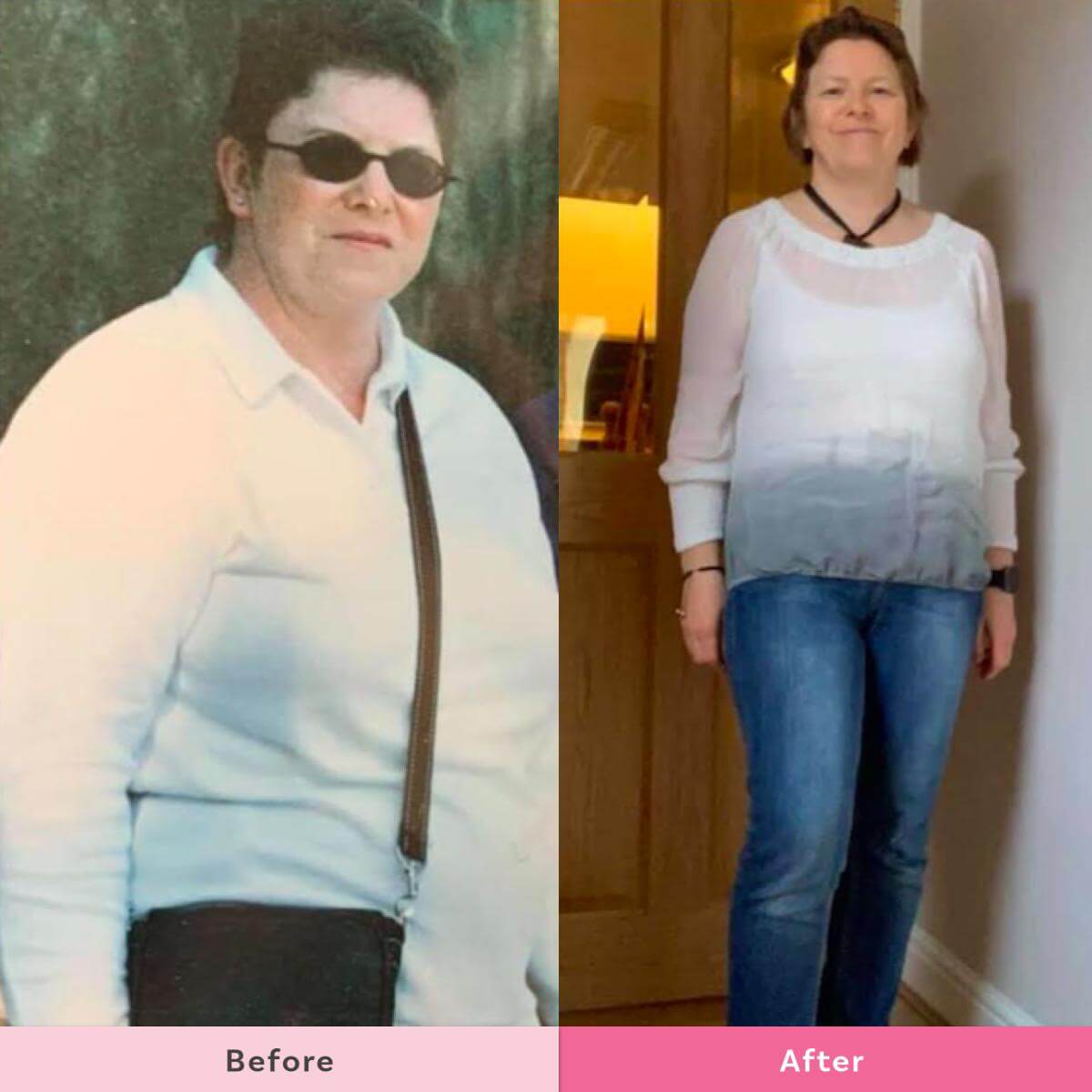 Fiona Says "I'm so glad now that I started with The Healthy Mummy and that I have all the tools this plan provides in my pocket, literally! I've never been one to be super organised but I'm finding the extra discipline of meal planning to use what we can access and planning in exercise a huge help at this time. The Healthy Mummy has also given me something positive to focus on when all around is fake news or at least dodgy quality!
Am I perfect? No! Do I always have the answers? Definitely not! Do I have all the help and support I need? Yes! So many wonderful women willing to give their time here to help each one out as we work through this!
2.4 stone down, 1.3 stone to go, nearly 2/3 of the way and nearly into the 9 st bracket at last! But more than the scales so many other great benefits for my health and well-being. I wouldn't try anything else  as I KNOW it works."
Maria Quantrill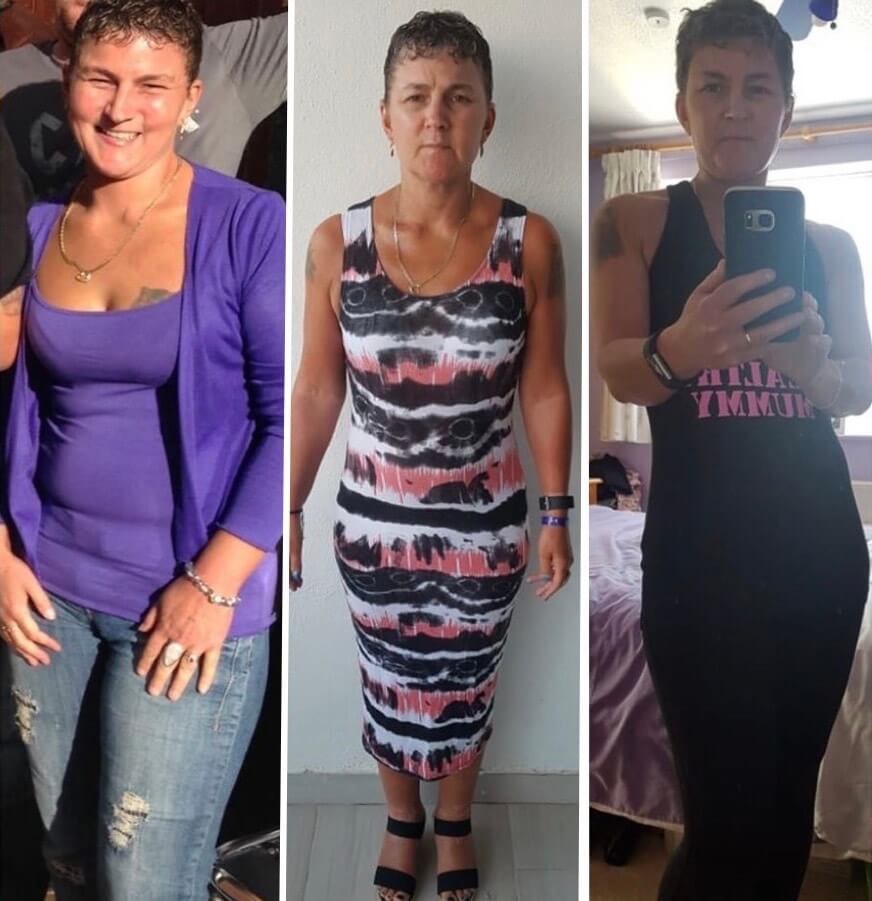 Maria says "Hip & thigh edition!! From my hips & thighs being forced into too tight jeans, to having to wear dresses (dont normally!!) on holiday as my shorts were too tight and now…. Wearing leggings…. not because nothing else fits or are uncomfortable….. But because I feel confident enough to wear them plus I can pop in a quick workout at any time during the day as I'm already in workout kit."
Congratulations Ladies! We are proud of all you have accomplished!
Are you ready to be a Healthy Mummy? Join the 28 Day Weight Loss Challenge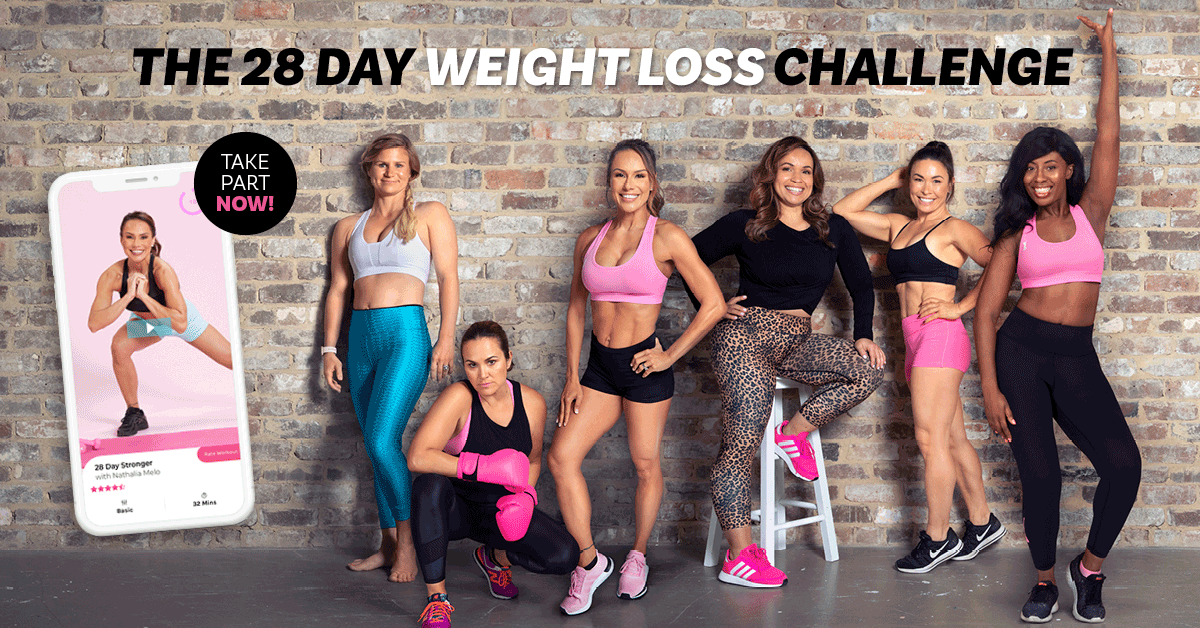 The mums only 5 star rated app with over 3k reviews.
● Nutritionist & chef designed weekly meal plans FOREVER
● Personal Trainer crafted At-home workouts- 28 minutes and under. ALL fitness levels catered for plus post pregnancy FOREVER
● Daily Motivation from My Coach and our NEW MindPower program FOREVER
● Personalised Shopping lists to make life easy FOREVER
● Over 4,000 healthy and delicious recipes at your fingertips FOREVER
● REAL TIME support from The Healthy Mummy Team and OVER 200,000 other mums FOREVER