Our amazing Meal Prep Queen Kaitie Purssell has done it again!! She's cooked up another storm by making a weeks worth of dinners and two weeks of snacks – all from the 28 Day Weight Loss Challenge!!!
See all her meals and snacks plus her top five budget tips!!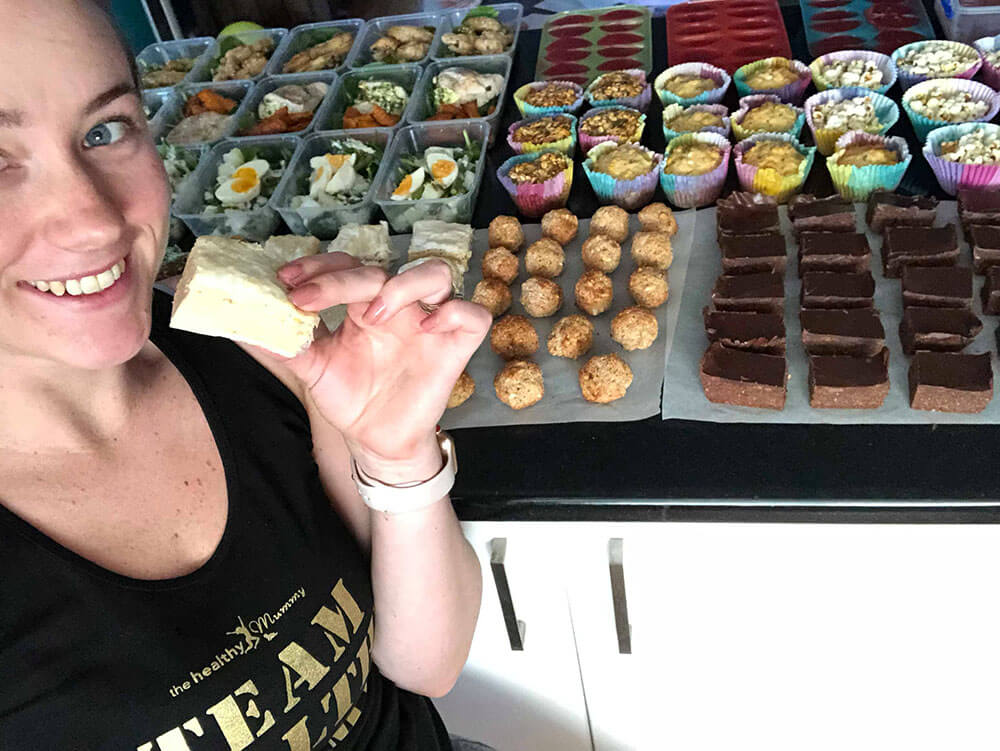 Kaitie has lost just over 3.3st using the Healthy Mummy 28 Day Weight Loss Challenge and thanks Meal Prep and Snack Prep for her Healthy Mummy Results.
"A couple of hours in the kitchen getting prepared can make your life a whole lot easier! Having snacks prepared in the fridge or freezer means I can grab them on my way out the door. As mum's we are often on the run and let's face it we are extremely time poor!
Previously this meant I would forget to eat all day and then I would binge eat at night not a healthy habit and not good for the waistline.
I'm sure I'm not the only Mum that doesn't want to cook each night, some nights we are home from after school activities at dinner time or it's tantrum central!"
Meal prep means there is no need for takeaway on the way home or rushed unhealthy choices. Simply reheat and eat.
Kaitie says, " I always make sure I have snacks and meals prepared in my freezer not just for myself but for my family too. Each week I use the Healthy Mummy 28 Day Weight Loss Challenge App and customise my meal plan, I also often repeat meals and snacks to save extra money. 
For mains meals Kaitie made
"6 x Egg, Asparagus and Dill Potato Salad
5 x Ginger & Garlic Chicken wings with Sesame Broccoli Salad
4 x Herb & Cheese Chicken"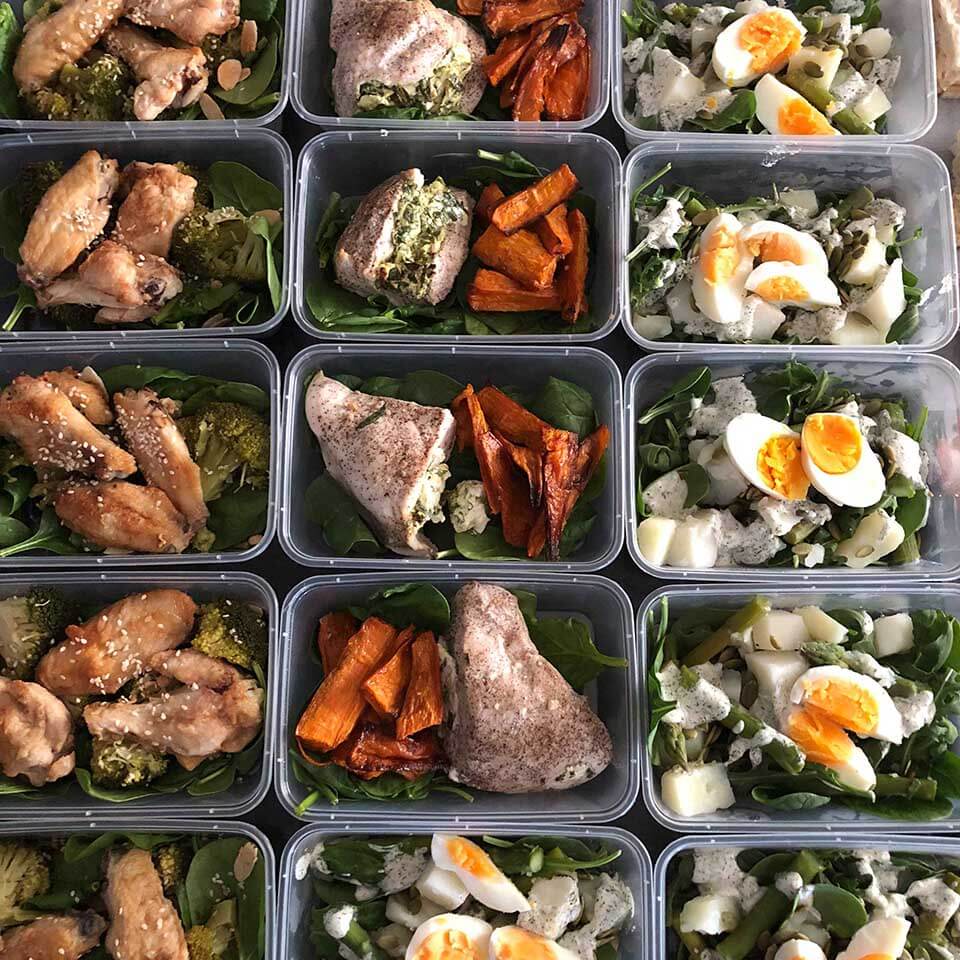 "I will also be making mains fresh such as the Lemon Cheesecake Porridge, Banana & Cinnamon Pancakes, Pizza Pockets, Grilled Tomato & Parmesan Flat Bread & The Beef, Mustard & Cheese Wrap."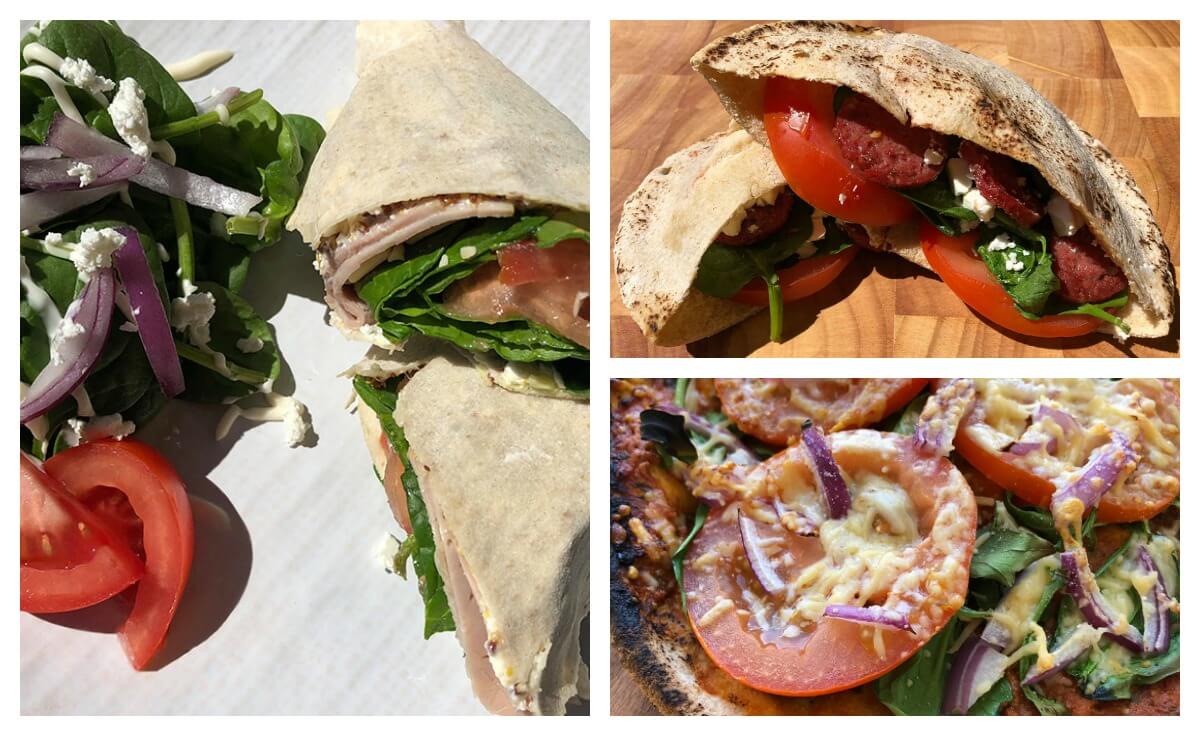 For snacks Kaitie made
24 x Weetabix Slice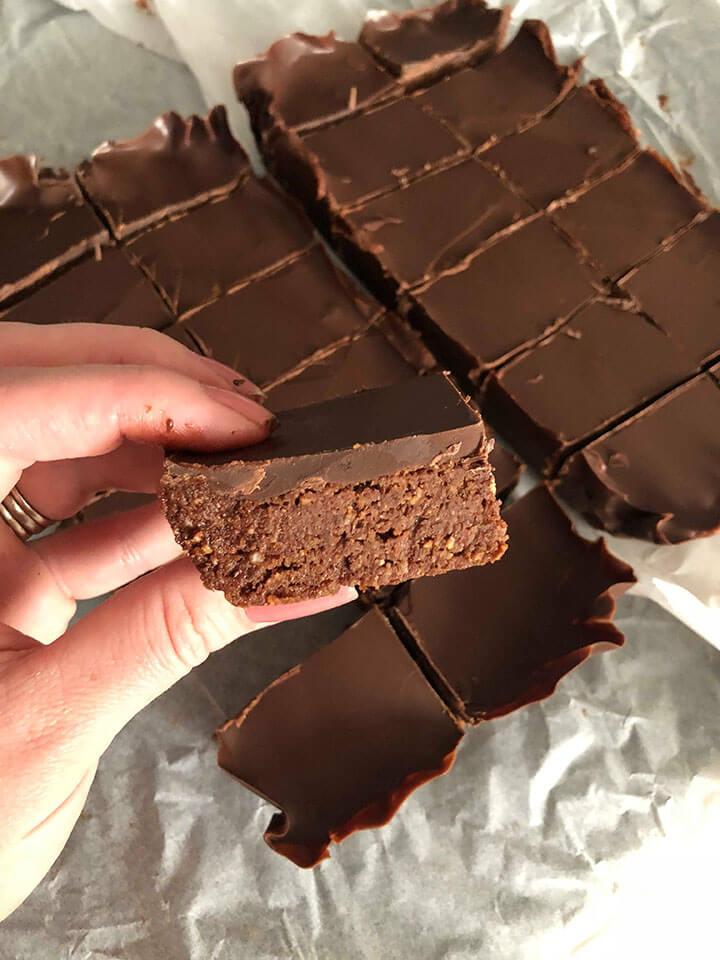 14 x Healthy Donuts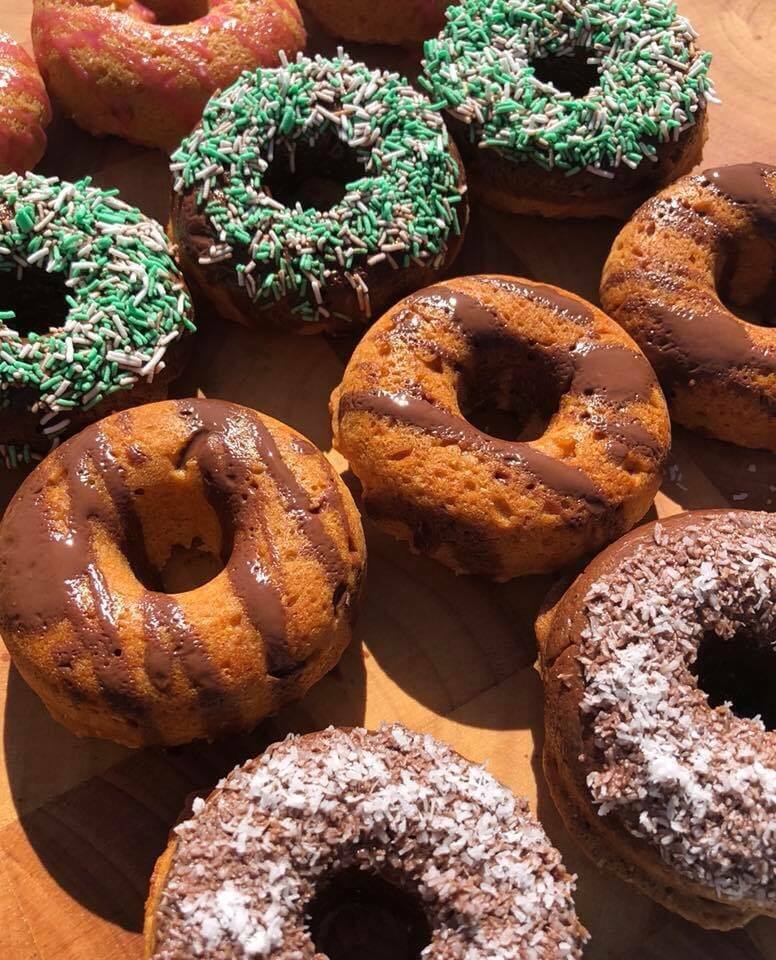 16 x Vanilla Slice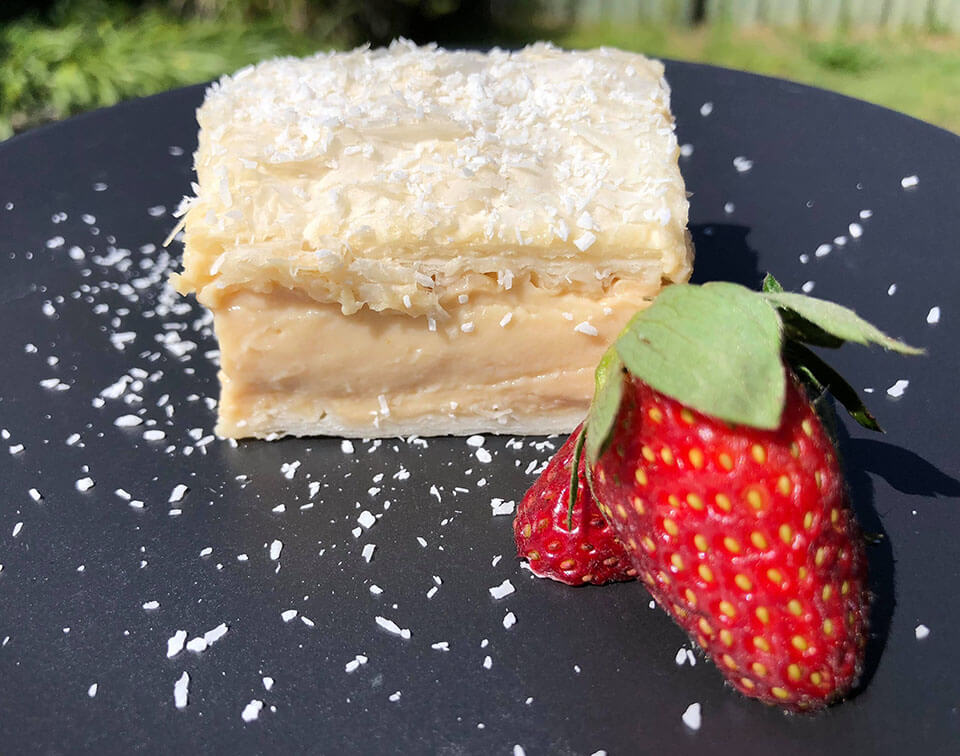 30 x Coconut & Almond Macaroons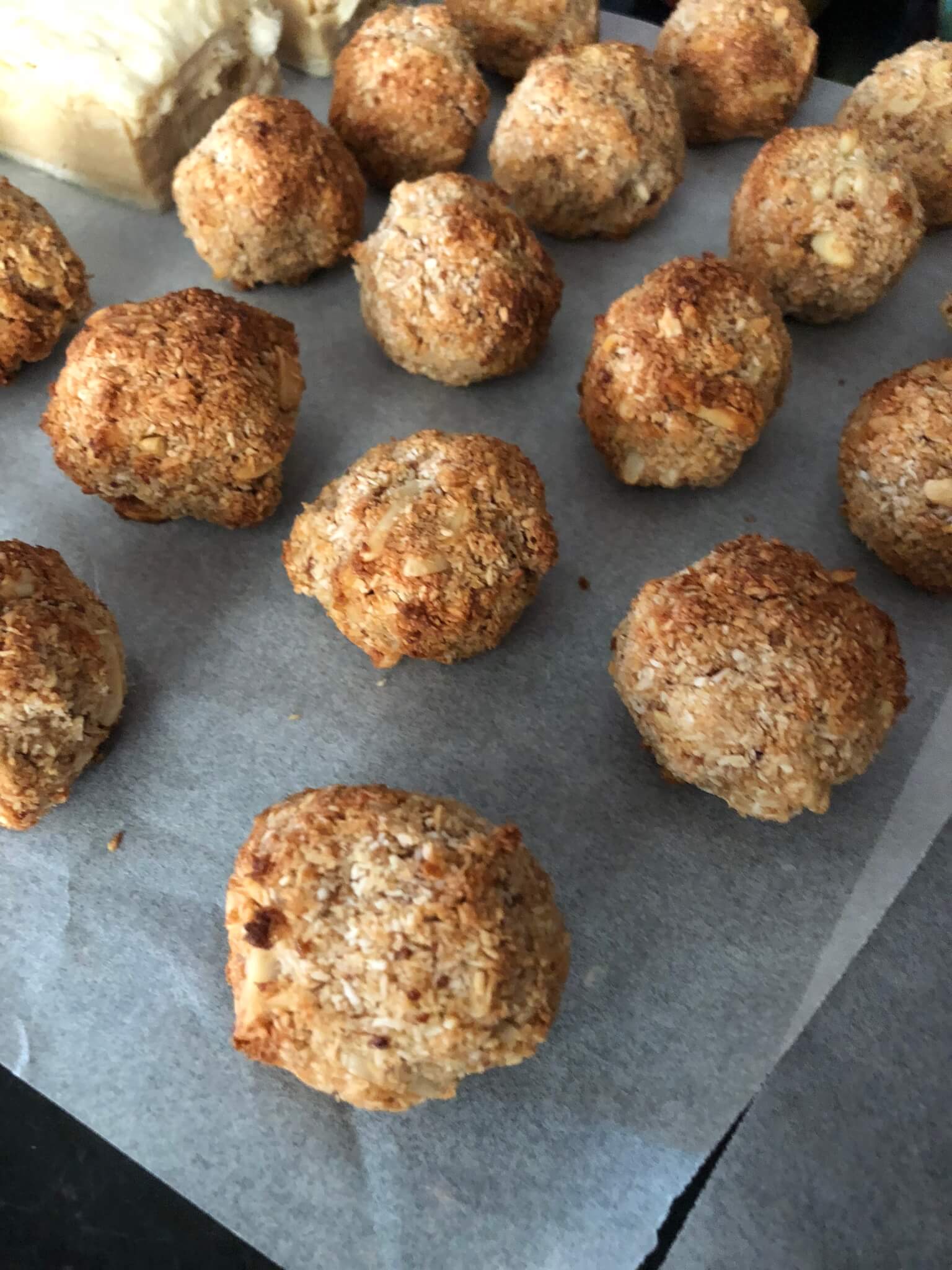 12 x Mint Bubble Crunch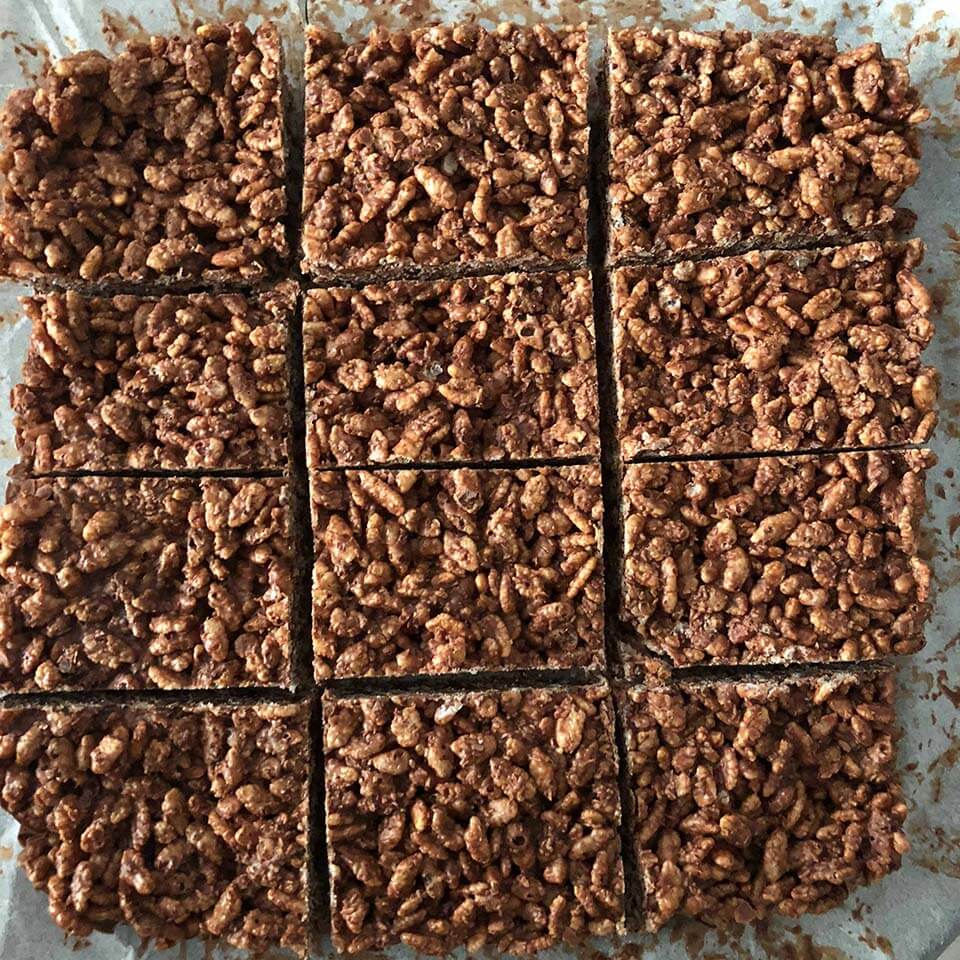 4 x Watermelon, Berry & Green Tea Granita
6 x Banana & Oat Breakfast Muffins
10 x Salted Honey Popcorn
10 x Corn & Chive Muffins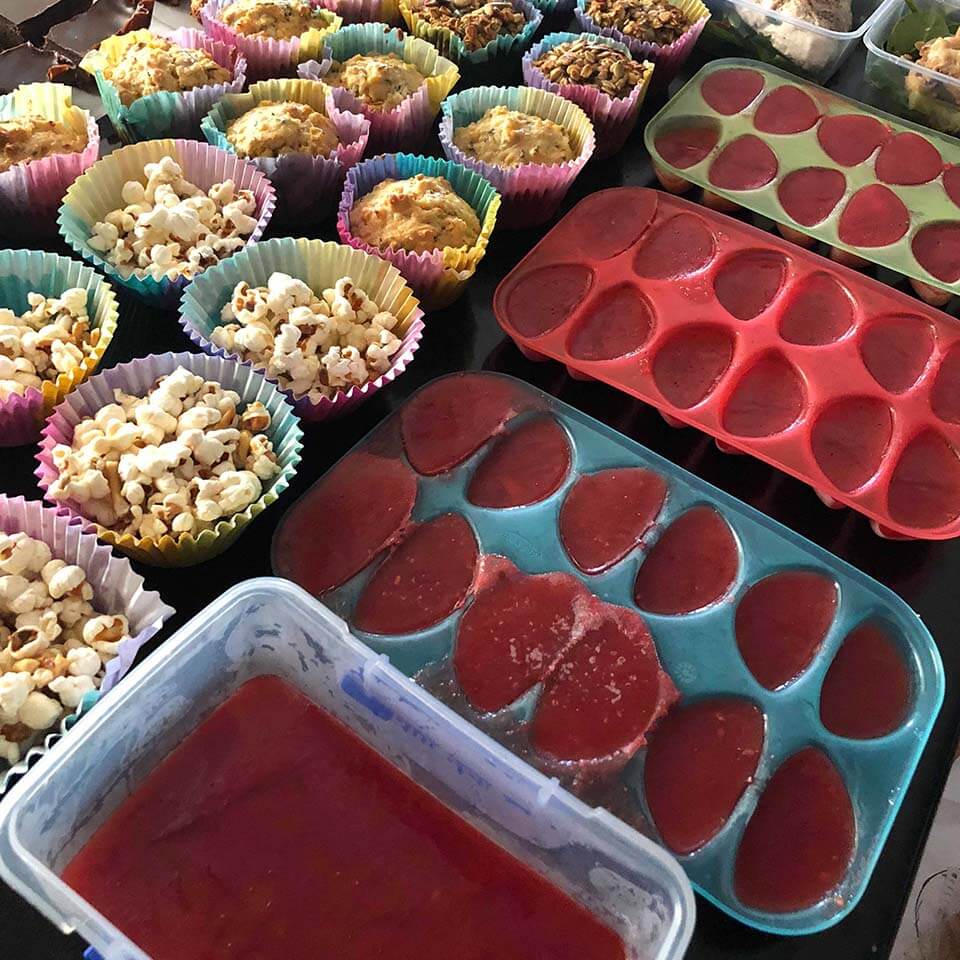 "Eating healthy doesn't need to be expensive."
Kaitie's top 5 budget tips are
Do a stocktake! See what you have in your freezer and pantry, use what you have before buying more ingredients.
Repeat Meals and Snacks where possible.
Customise your meal plan to include recipes with similar ingredients this helps save money & reduces waste.
Bulk out mince dishes with lentils or chickpeas and grated vegetables to help the meals spread further although this does slightly change the calories.
FREEZE everything you can. Bananas going soft and don't want to bake with them just yet? Freeze them for smoothies. Open a can of coconut milk and don't have a need for the rest just yet? Freeze it. Also great for smoothies. Fresh herbs, Tomato paste, stock, sauces. It all adds up!
Wow, Kaitie you just amaze us every time! And it looks like your kids love what you made also.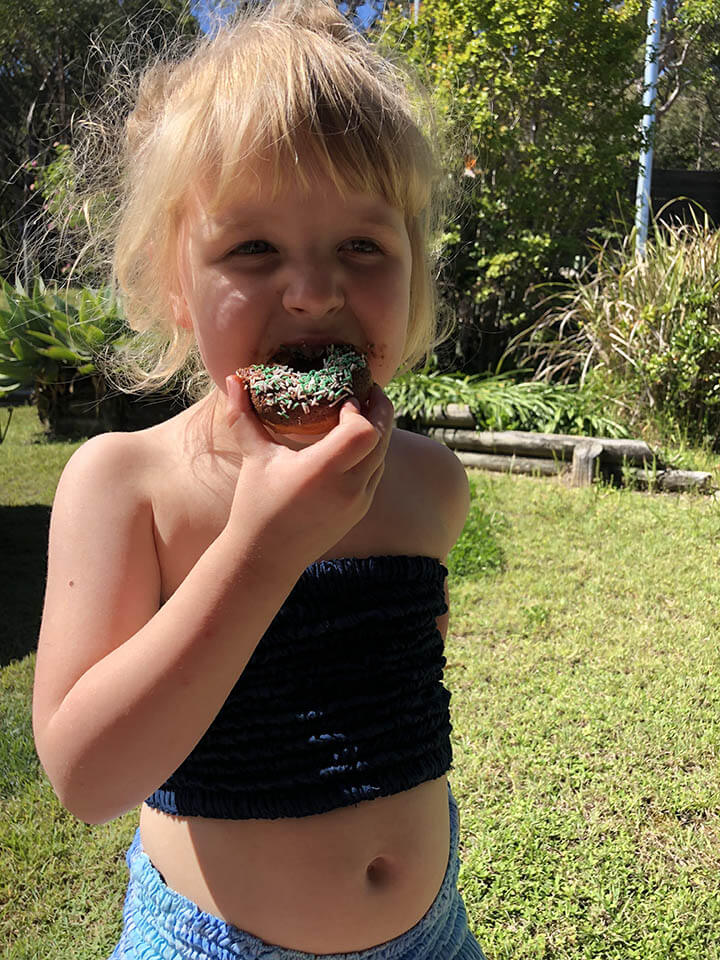 Want access to these and thousands of other delicious recipes? Join the 28 Day Weight Loss Challenge today.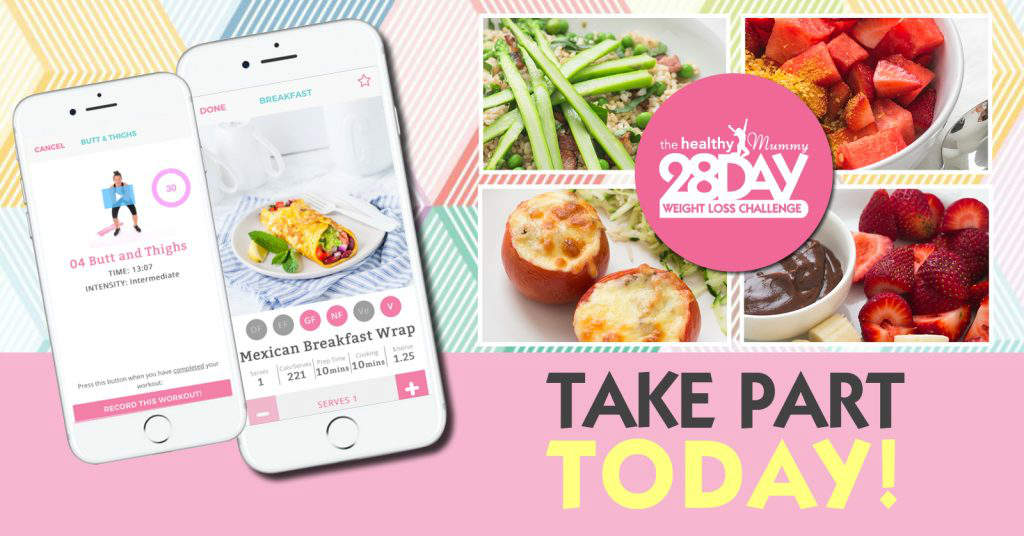 If you are interested in kickstarting your weight loss and want to improve your energy – not to mention – improve your overall health and wellbeing – our 28 Day Weight Loss Challenge is an awesome program to check out. 
Our 28 Day Weight Loss Challenge includes:
28 days of at home exercise routines (no gym needed) – with video instruction
Customisable and breastfeeding friendly meal plans (including a 7 day cleanse)
Time-efficient exercises for busy mums – under 30 mins
Challenge combines Pilates exercises with interval and circuit training (HIIT)
Suitable for basic to advanced fitness levels
Home to thousands of EASY-TO-MAKE recipes!
To learn more about our 28 DAY WEIGHT LOSS CHALLENGE CLICK HERE or PURCHASE SMOOTHIES HERE