Healthy Mummy 28 Day Weight Loss Challenge mum Kerrie O'Brien recently took the holiday of her dreams. Revisiting Hawaii for the 2nd time; 10 years after her first visit and 5 stones lighter (of which 3 stones she lost with The Healthy Mummy). It was a holiday she will never forget.
Kerrie compares the two holidays and the impact her improved mental and physical health had on her overall experience. From TEARS OF SADNESS from being uncomfortable in her skin to TEARS of JOY when renewing her vows wearing denim shorts and a messy bun.
She encourages other mums, that it's never too late to take control of their health and life. Here is her story.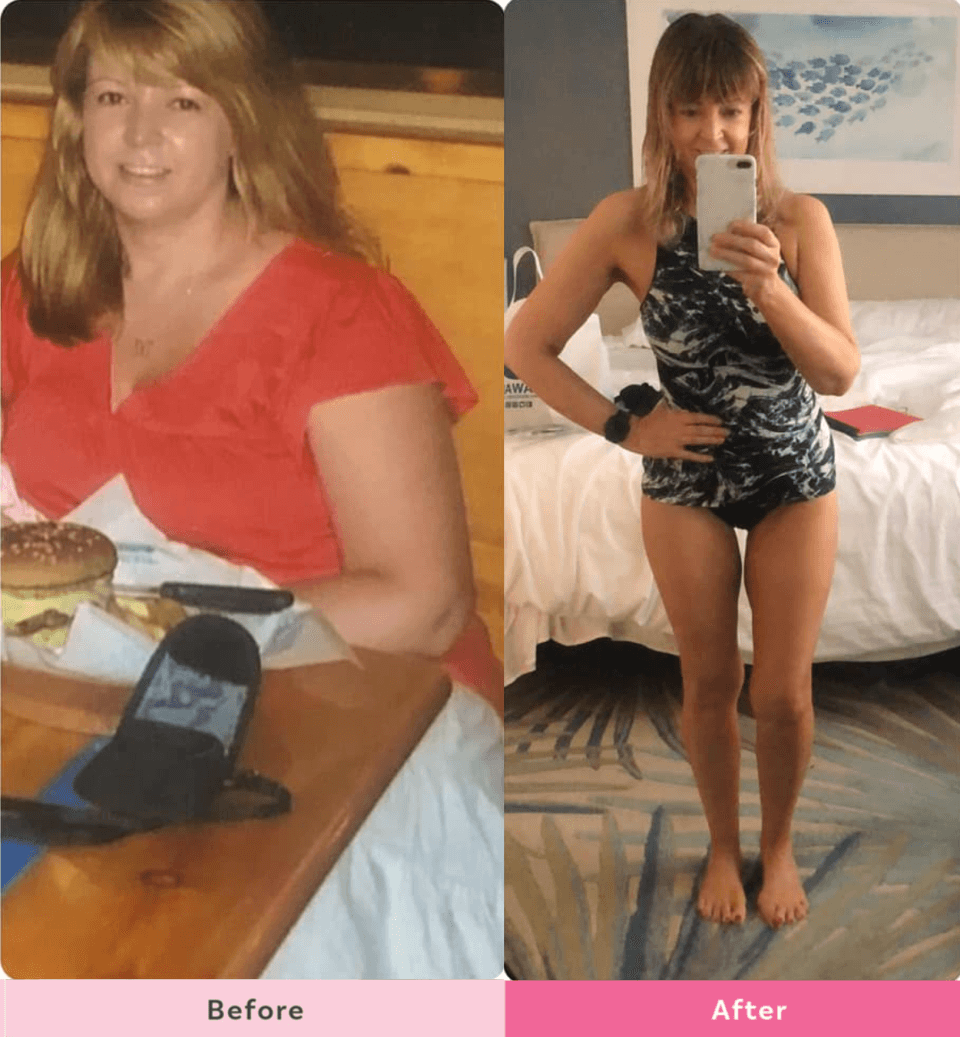 First trip to Hawaii – "sadly I didn't have the best holiday"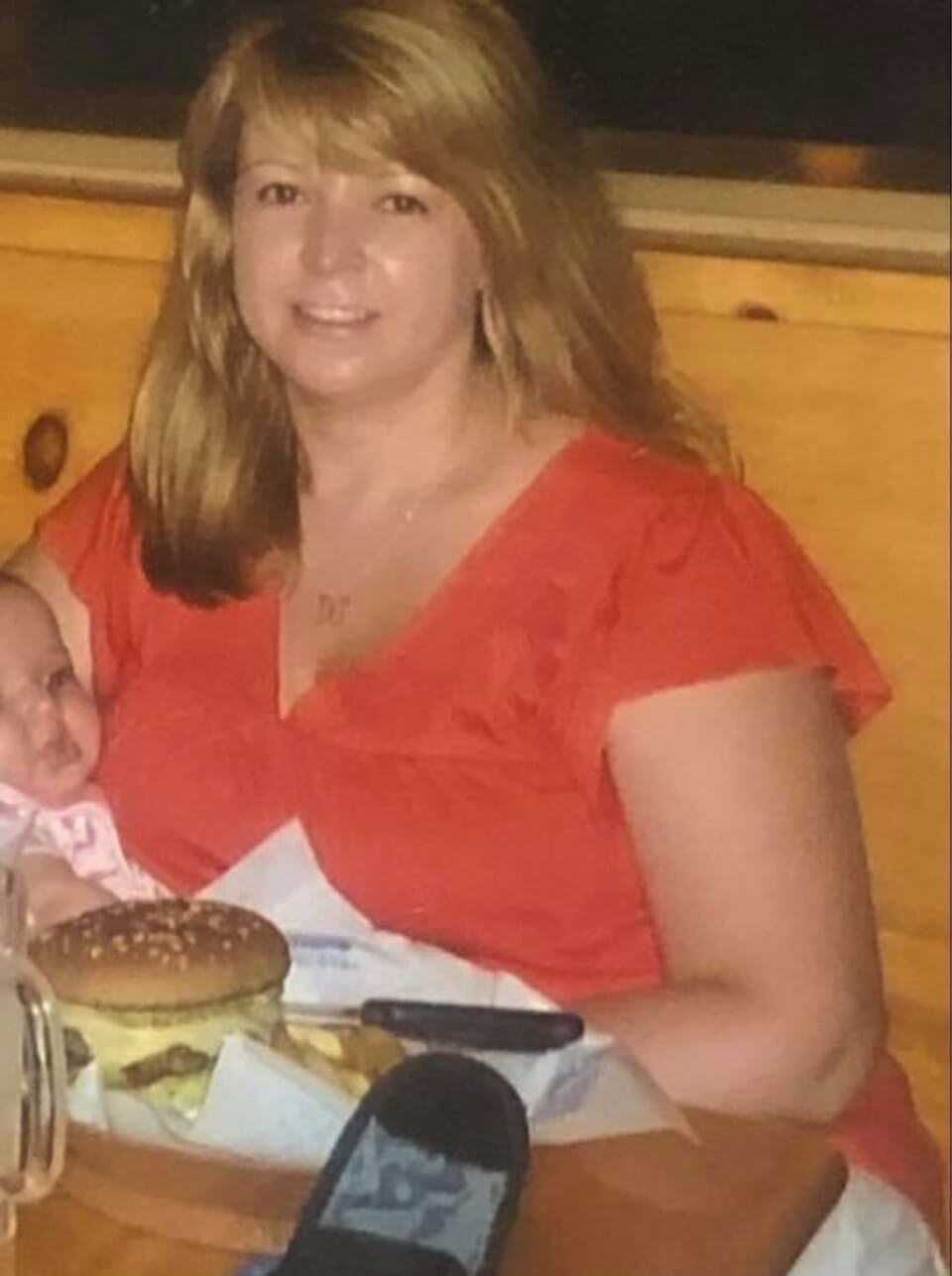 Kerrie says "10 years ago at age 40 I went on a family holiday to Hawaii but sadly I didn't have the best holiday.
I had given birth to my youngest daughter 3 months prior, weighed my heaviest at nearly 90kgs and was crippled with rheumatoid arthritis plus also suffering from arrhythmia of the heart.
I didnt feel healthy, I didn't look healthy and I felt unable to enjoy the holiday fully with the family.
Despite the heat, Kerrie covered up in full length skirts and was too embarrassed to wear bathers or swim in public.
Adding "I couldn't find clothes to fit me under a size XXL. I couldn't walk very far without stopping to rest all the time and I couldn't exert myself too much because of my heart problems.
I certainly didn't feel like the active mother, wife or woman that I wanted to be on holiday with my family. I felt sad like I had let both myself and my family down".
Taking control of health and weight – joining The Healthy Mummy
When Kerrie was 47 years old she signed up to The Healthy Mummy in an attempt to take control of her health and weight.
Having already lost 1.5 stone in the following 2.5 years since joining The Healthy Mummy Kerrie lost an additional 3 stone. Kerrie admits that there has been nothing quick-fix about her weight loss. Instead she has been doing all the right things.
Making healthy food from scratch from the Healthy Mummy 28 Day Weight Loss Challenge meals plans, averaging one Healthy Mummy Smoothie a day and doing regular exercises from the Healthy Mummy App.
Now only a month away from her 50th birthday she is in the best shape of her life. Kerrie likes to remind other mums that it's never too late to make a change. Read more about her weight loss journey here.
Returning to Hawaii 10 years later and 30kg lighter "boy oh boy, what a difference"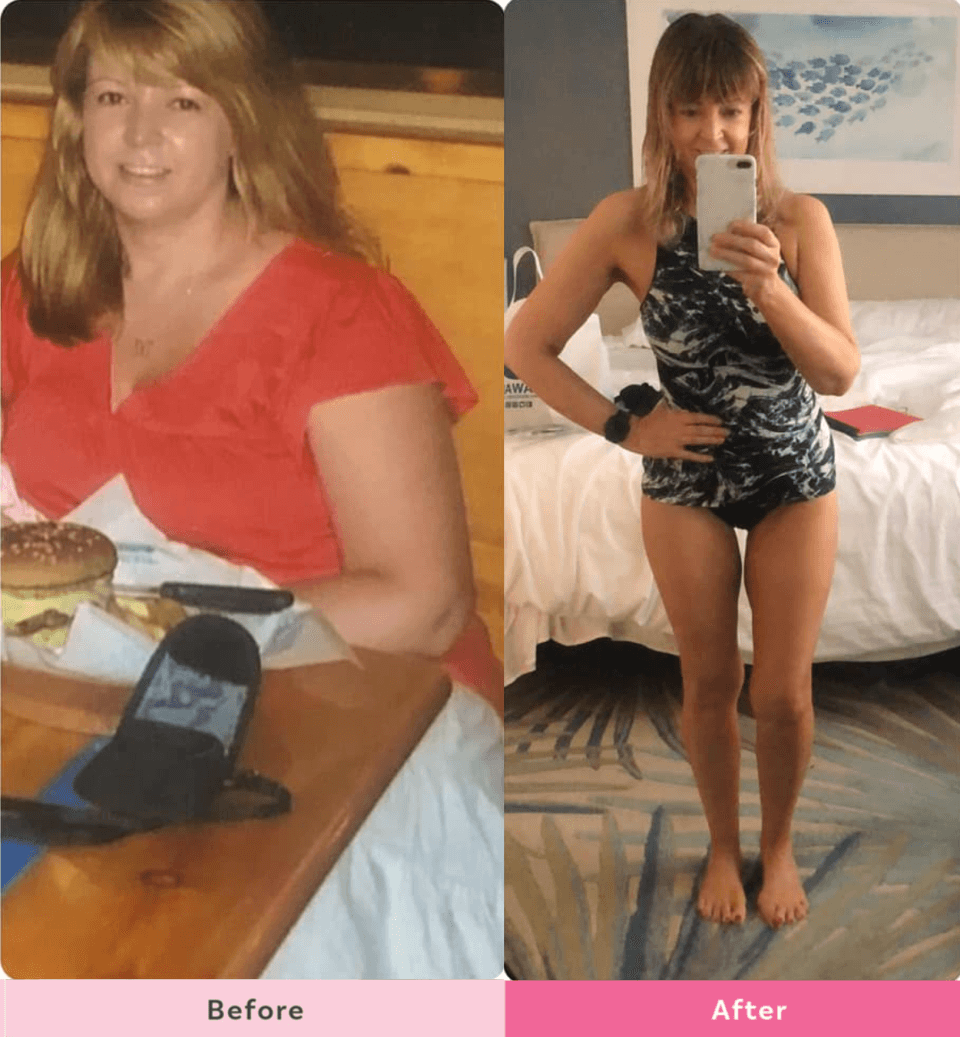 "Fast forward 10 years on and I was lucky enough to return back to Hawaii over this Christmas with the family for a holiday and boy oh boy what a difference!
Sometimes it's the non-scale victories that give you the best feelings of having changed your life, and not just a set number on a scale".
A surprise wedding vow renewal!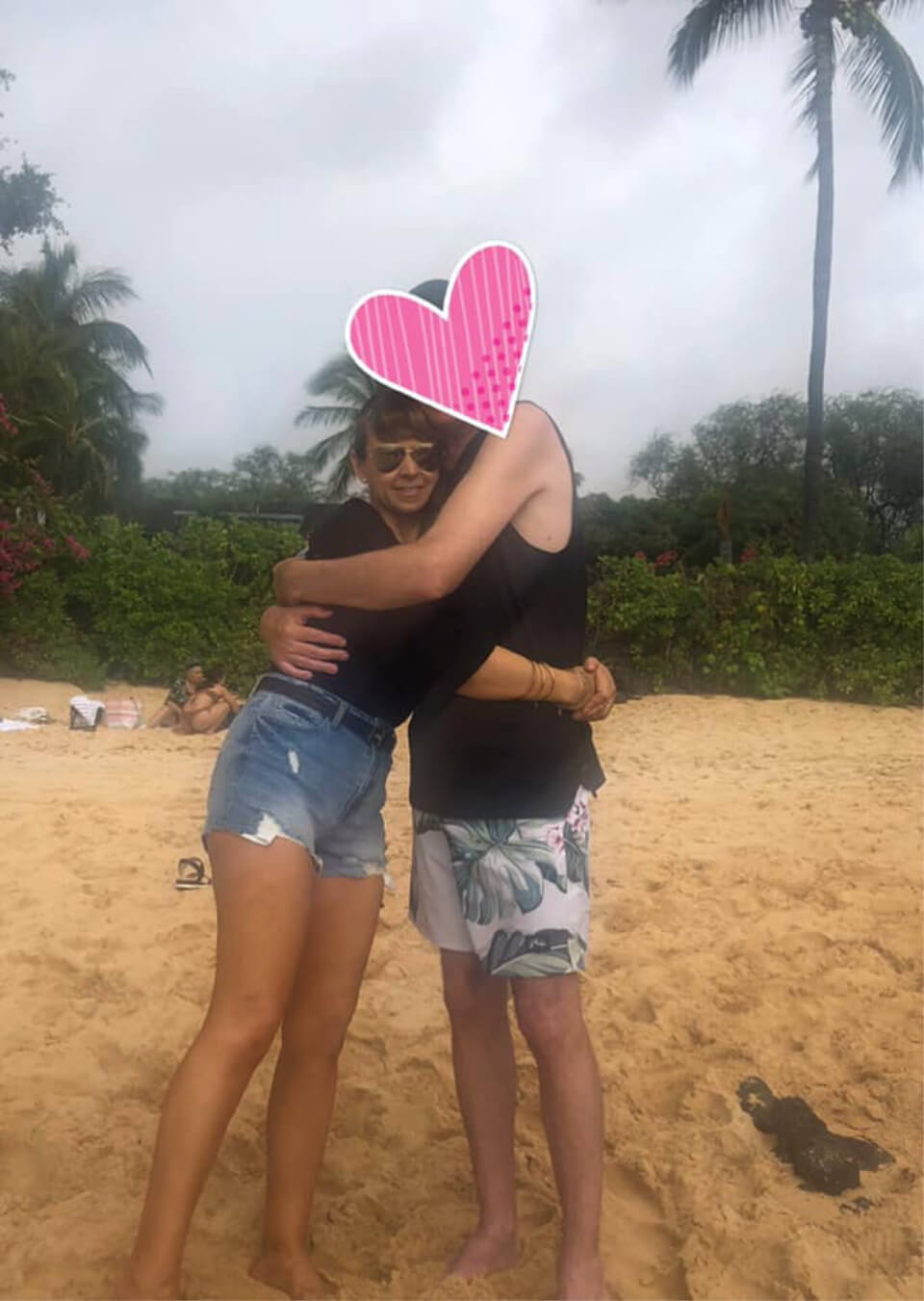 "We took our children to visit the small cove on Maui where we got married/eloped to 16 years ago … and then my hubby whisked out the most beautiful speech for a surprise mini impromptu wedding vow renewal.
I was taken aback!
I hadn't known anything about it.. we had discussed it once offhand after booking our holiday but we ran out of time to organise anything formally".
"Denim shorts, hair scraped back and minimal makeup… it was perfect!"
"I was SO not prepared… dressed in denim cutoffs, my hair scraped back in a loose bun, barely any makeup left after a day exploring BUT it was perfect and we did it even with random strangers looking on as our audience.
The old me prior to Healthy Mummy would have NOT felt comfortable standing there dressed as I was in front of strangers on the beach doing something like that … I would have worried what they thought, worried how I looked, wanted to orchestrate the "perfect" day and spent too much wasted time on the wrong things because I felt insecure in myself… but the new Healthy Mummy me didn't give a care!"
"I just lived in the moment!"
"It was carefree, casual and full of love and raw emotion just as it should be. I just lived in the moment not thinking about me. Very different to the last time we renewed our wedding vows 10 years ago on Waikiki, when the kids were 3 months & 2 years old. (I don't even know where those old vow renewal photos are sadly because I wasn't happy with how I looked back then so they haven't been on display… but that was me the bottom photo 10 years ago same holiday… 5 stone heavier).
This time I was so much happier in myself. Although it was emotional being back in the original setting with our children now old enough to be part.. it was happy tears all round".
Celebrate the non-scale victories – rings too loose!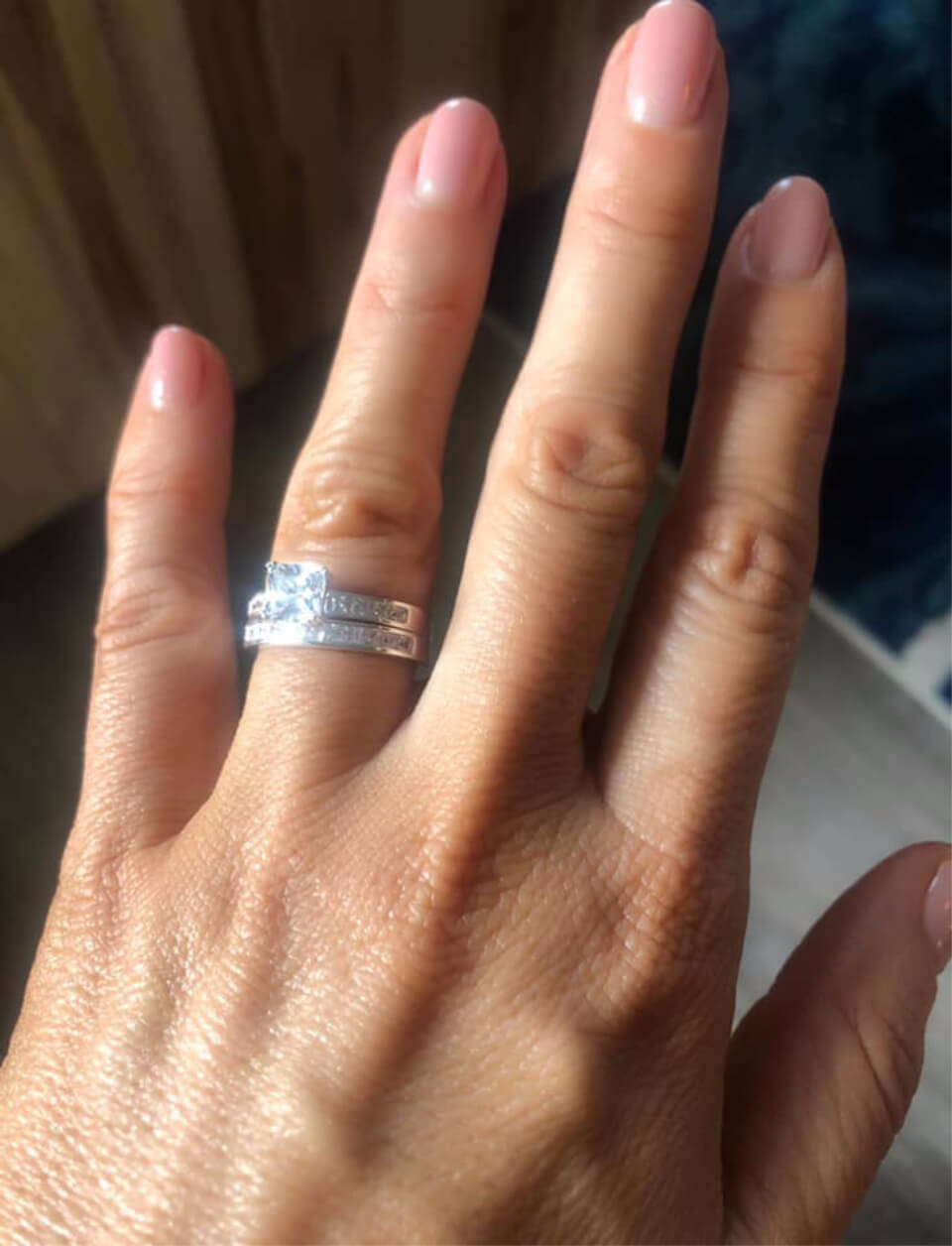 "Hubby managed to surprise me with a new ring set because my old engagement/ wedding set has become so loose after losing 20kgs with Healthy Mummy that it was sliding off!
He purchased the smallest size in the new set they had but it's still too big and I need to now go get it resized down. Another non scale victory!
The scales for me have always moved slowly during my journey and the past year hardly moved at all. But Healthy Mummy has taught me they are only one measure of success.
Don't look to only the number on the scales for your happiness … celebrate all the other wins, big or small. It's how you feel about yourself and feel in your own skin not a " perfect" number.
New holiday, new Kerrie
From being ashamed to be seen in a swimsuit to happily parading around in her swimsuit, the comparison between her two holiday is HUGE.
Kerrie says "This time around I proudly wore my bathers on the beachfront/poolside, I lived in shorts and denim cutoffs, I bought stacks of clothes in size XS and American size 2-4, walked over 250,000 steps ( averaging 17K steps a day) and I pushed myself to my physical limit swimming, walking for up to 12 hours, sightseeing, shopping and having fun with the family cramming as much activity as I could into each day!
This time around, at age 49 I FINALLY felt like the active fun mum, happy healthy wife and confident woman, that I had wanted to be on holiday 10 years ago. And it was fabulous!".
"The Healthy Mummy has given me a new lease on life"
"3 stone gone over the past 2.5 years in my forties as a Healthy Mummy challenge member has given me a whole new lease on life.
And just like finally returning to Hawaii after 10 years was a dream come true, feeling happy, confident in myself & actively embracing life, thanks to Healthy Mummy, has also been a dream come true.
It might have taken me a while to get here but it has totally been worth the wait to finally be the person I wanted to be. Thank you Healthy Mummy".
At The Healthy Mummy we love a good love story nearly as much as we love seeing our mums get in the best shape of their lives to become the happiest and healthiest versions of themselves.
We would like to thank Kerrie for sharing her story with us. We couldn't be happier for her.
Are you ready to kick-start your weight loss and make 2020 your healthiest year yet?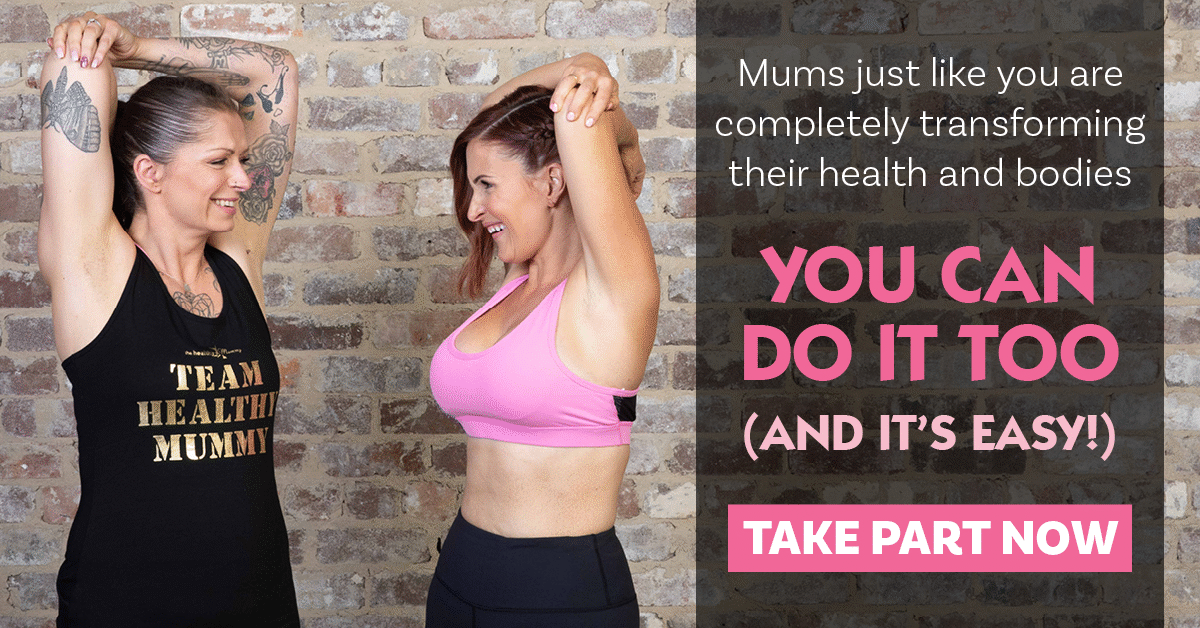 Want to shift your weight but feel like you have NO TIME in your day to exercise and eat healthily?

That's where the Healthy Mummy's 28 Day Weight Loss Challenge can help.

28 days of at home exercise routines (no gym needed) – with video instruction
Customisable and breastfeeding friendly meal plans
Time-efficient exercises for busy mums – under 30 mins
Challenge combines Pilates exercises with interval and circuit training (HIIT)
Suitable for basic to advanced fitness levels.
Home to thousands of EASY-TO-MAKE recipes.

To find out more about joining the 28 Day Weight Loss Challenge.