Remember when you and your partner used to pop out for dinner and a movie on a Friday night, not a care in the world?
Nowadays with little ones at home, that kind of event would require DAYS AND DAYS of planning and preparation.
So if you want to avoid the hassle of babysitters and expensive restaurants, why not recreate a fancy meal in the comfort of your own home instead?
Wait until the kids are asleep (they will sleep eventually, promise) and then bust out this delicious yet healthy three course meal for you and that special someone.
And do you want to know the best part? It comes in at a grand total of £2.78 per serve…all thanks to the budget friendly meals on the 28 Day Weight Loss Challenge.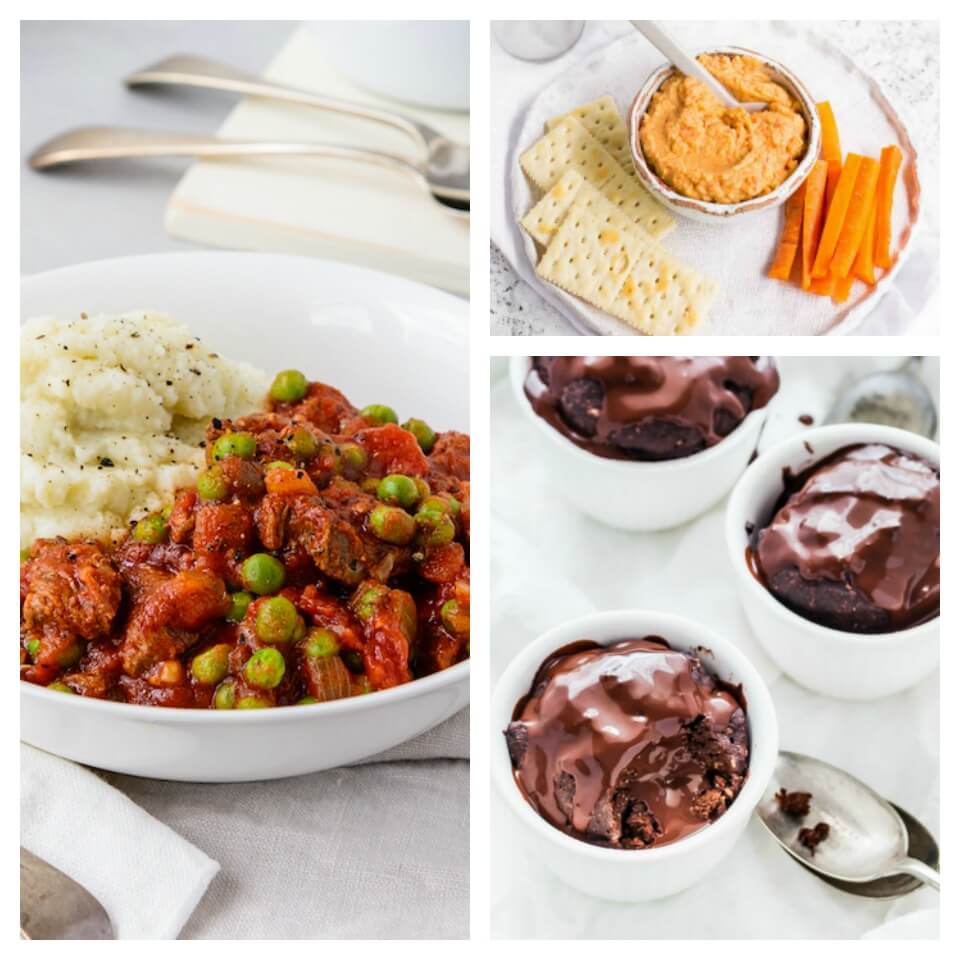 Three course 'date night' meal for just £2.78 per serve
Why not make these 28 Day Weight Loss Challenge recipes in advance so that you don't have any stress of cooking on the night.
Find out how you can join the 28 Day Weight Loss Challenge for £1 here.
Entrée: Chargrilled Pepper Hummus with Carrots & Crackers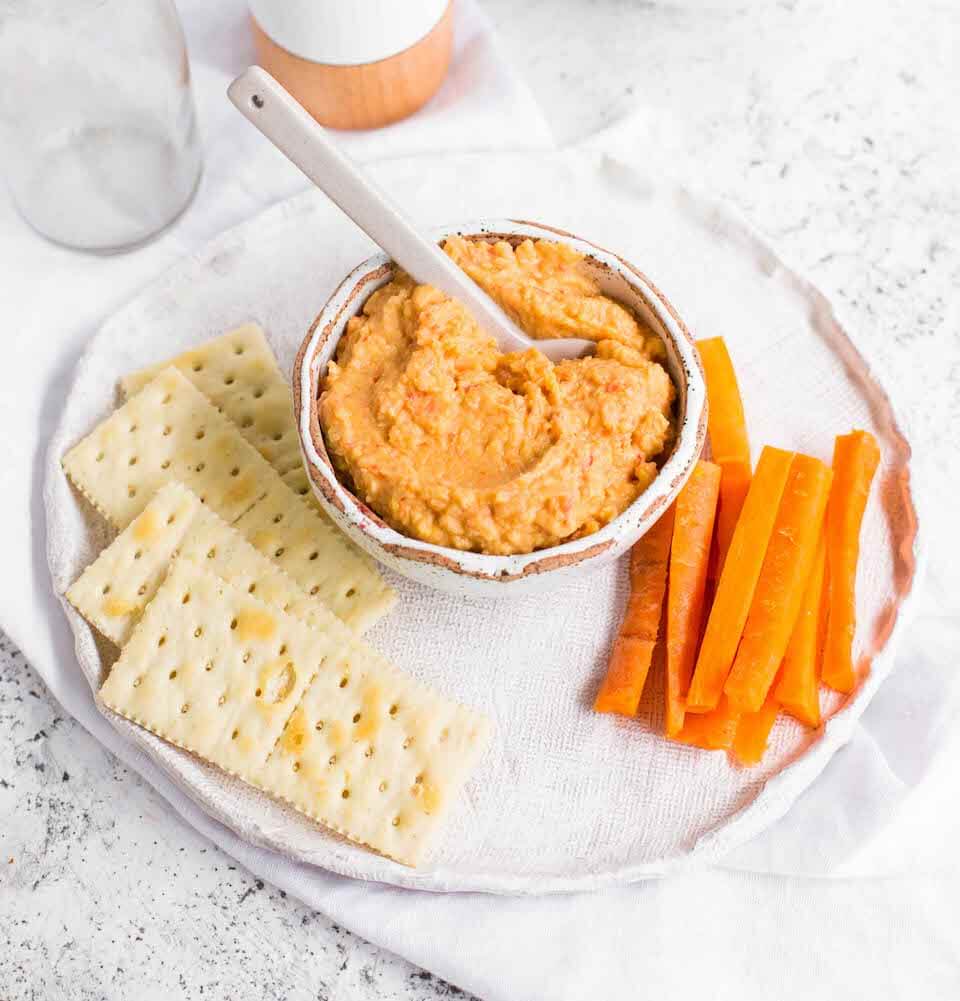 £0.53 per serve
Homemade dips are not only better for you, they are cheaper than those you can buy in a store. This 28 Day Weight Loss Challenge dip is just a matter of 'blitz and serve.'
Ingredients (Makes 2 servings)
200 grams tinned chickpeas, rinsed & drained
50 grams chargrilled pepper strips, store bought
1/2 clove garlic (1.5 grams)
1/2 tsp tahini (2 grams)
2 tsp lemon juice (10 mls)
2 tsp water (10 mls)
1 small carrot, cut into batons (50 grams)
6 wholegrain crackers (30 grams)
Method
Place chickpeas, peppers, garlic, tahini, lemon juice and water in a food processor and blitz until smooth.
Divide dip evenly into four portions, serving with carrot sticks and crackers for dipping.
165 calories per serve
Mains: Beef Ragout With Mashed Cauliflower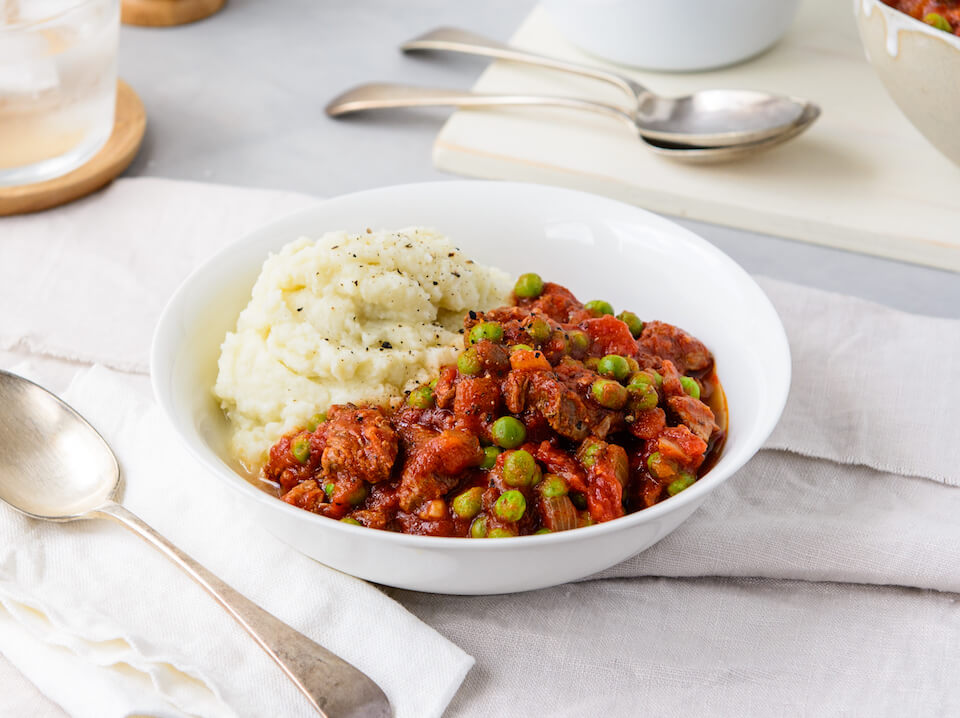 £1.53 per serve
This recipe serves 4 as it is best made in a larger quantity, so just keep the leftovers for an easy meal another day.
Ingredients (Makes 4 servings)
400 grams stewing steak e.g. casserole steak
3 tbsp extra virgin olive oil (45 mls)
2 cloves garlic, crushed (6 grams)
1 brown onion, diced (100 grams)
1/3 cup tomato paste (85 grams)
400 grams tinned tomatoes
1 cup liquid beef stock, salt reduced (250 mls)
2 tsp Worcestershire sauce (10 mls)
2 tsp dried Italian herbs (2 grams)
2 cups frozen peas (320 grams)
8 cups cauliflower (800 grams)
1/2 cup reduced-fat milk of choice (125 mls)
Method
Chop beef into cubes.
Heat half the oil in a large heavy-based saucepan or casserole dish with a lid, over a medium-low heat.
Add the onion and garlic and cook for 5 minutes until translucent. Add the tomato paste and cook for another minute. Add beef and brown for 2 minutes.
Add the tinned tomatoes, beef stock, Worcestershire sauce and herbs to the pan. Bring to a simmer, cover and cook for 1 hour, check occasionally during cooking time and stir as required.
Remove lid and cook for a further 15 minutes until sauce is thick and beef is tender – add a bit of water if the sauce is too dry. Add peas during the final 3 minutes of cooking.
While ragout is cooking cut cauliflower into florets. Bring a large pot of water to a boil and add cauliflower. Boil for 15-20 minutes until very soft.
Remove the cauliflower from the heat and drain.
Return the drained cauliflower to the saucepan with the heat turned off. Add the milk and remaining olive oil and mash with a potato masher or puree with a hand blender.
Once the beef ragout is ready, divide between 4 bowls with cauliflower mash on the side.
370 calories per serve
Dessert: Rum & Raisin Chocolate Lava Cake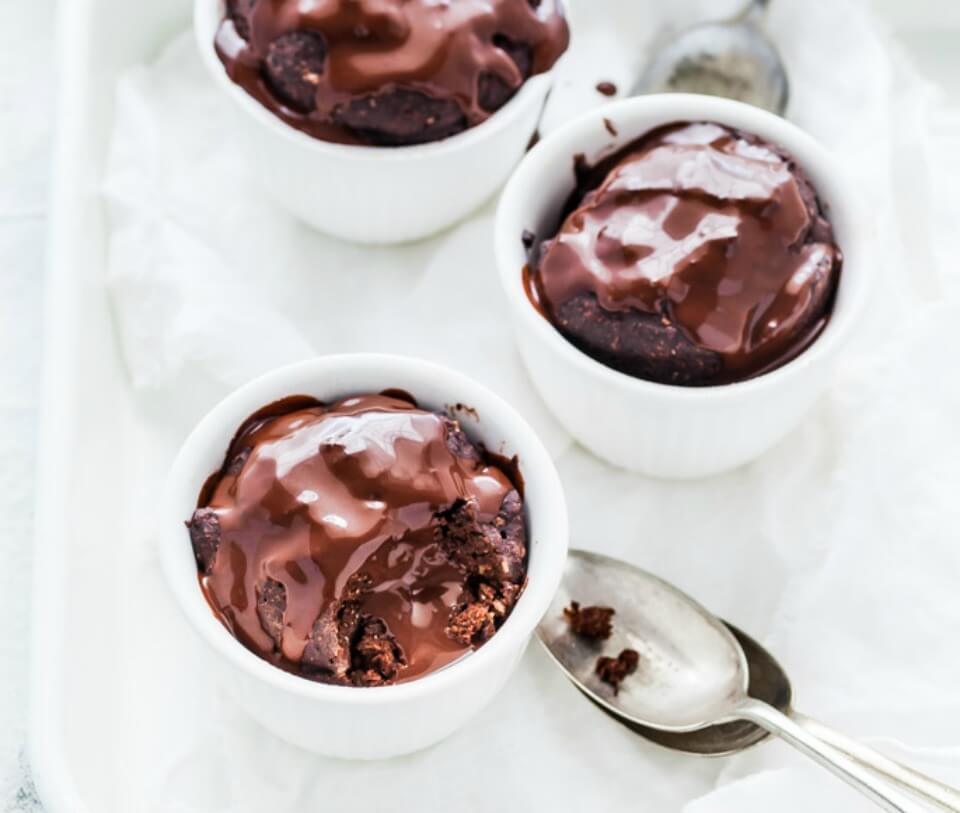 £0.72 per serve
You see, there's no need to go out to an expensive restaurant when you can make an indulgent treat like this at home, all thanks to the 28 Day Weight Loss Challenge.
Ingredients (Makes 2 servings)
2 tsp raisins (10 grams)
4 tsp brown rum, or use rum essence (20 mls)
1/2 cup plain wholemeal flour (60 grams)
1/2 tsp baking powder (1.25 grams)
2 tsp Natvia (available from Tesco) (8 grams)
3 tbsp cacao/cocoa powder (18 grams)
1 tsp vanilla extract (5 mls)
1/2 cup water (150 mls)
1/2 cup reduced-fat coconut milk (125 mls)
40 grams dark chocolate (70%)
Method
Soak raisins in the rum for 10 minutes.
Heat coconut milk, half the cocoa/cacao powder and the dark chocolate in a microwavable cup for a minute. Stir contents until smooth and heat for a further 30 seconds to a minute until warm and runny. Set aside.
Combine soaked raisins and rum with flour, baking powder, Natvia, remaining cocoa/cacao, vanilla extract and water and place in an individual ramekin (one per serve).
Microwave on high for 1 and 1⁄2 minutes, checking to see if cooked through. If not, cook for a further 30 seconds until cooked through.
Serve immediately drizzled with the chocolate sauce.
308 calories per serve
Enjoy this three course meal for your date night for just £2.78 per serve…all thanks to the budget friendly meals on the 28 Day Weight Loss Challenge.
Are you ready to kick-start your weight loss?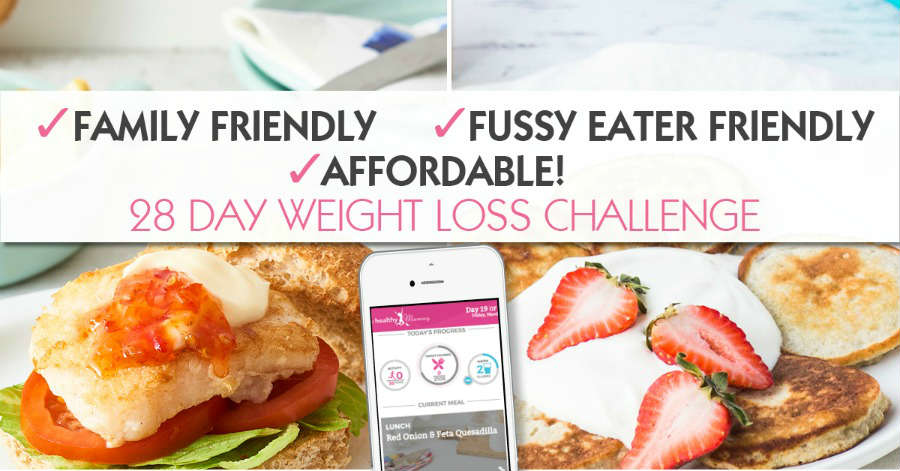 Want to shift your baby weight but feel like you have NO TIME in your day to exercise and eat healthily? That's where the Healthy Mummy's 28 Day Weight Loss Challenge can help.

Our Challenge entails: 
28 days of at home exercise routines (no gym needed) – with video instruction
Customisable and breastfeeding friendly meal plans
Time-efficient exercises for busy mums – under 30 mins
Challenge combines Pilates exercises with interval and circuit training (HIIT)
Suitable for basic to advanced fitness levels.
Home to thousands of EASY-TO-MAKE recipes.
To find out more about joining the 28 Day Weight Loss Challenge for £1 click here.
PLUS – connect with THOUSANDS of other mums on the 28 Day Weight Loss Challenge by joining our free support community here.