The Healthy Mummy is all about HEALTHY and family friendly recipes
And this yummy chocolate cake with sauce recipe is from the 28 Day Challenge and we hope you LOVE IT!
You can also find out more about the 28 Day Challenge which has helped millions of mums achieve body confidence here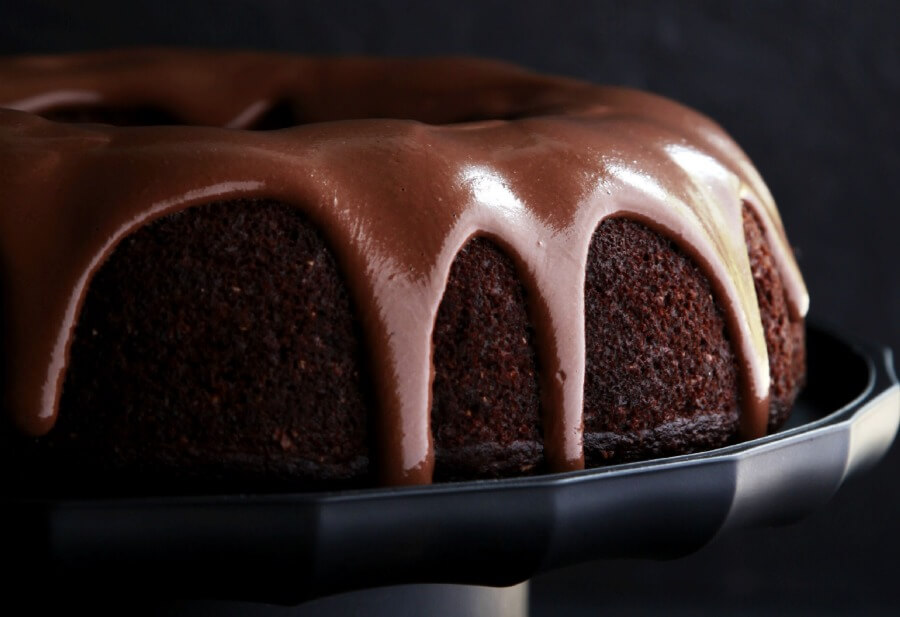 Chocolate Cake & Sauce
SERVES 8
2 eggs (100g)
3/4 cup courgette puree (144g)
1 cup of coconut sugar (192g)
1 1/4 cups wholemeal flour (150g)
1/2 cup raw cacao (or cocoa) (48g)
1 tsp of olive or coconut oil (5ml)
1 1/4 tsp baking powder (3g)
1/2 tsp salt (1g)
1 tbsp vanilla essence (15ml)
1 cup beetroot puree (192g)
Sauce
160ml smooth light ricotta
40 grams dark chocolate
10ml vanilla essence
20g coconut sugar
30ml skim milk
Method:
Preheat oven to 180°C / gas mark 4.
Whisk together eggs, oil, sugar, courgette puree and vanilla.
Sift together flour, baking powder and cacao then stir into wet ingredients along with pureed beetroot, until well combined. Bake for approximately 30-45mins. Once done, remove from pan and place onto cooling rack.
Sauce:
Break dark chocolate into small pieces. Combine all ingredients together in a saucepan, and stir over a low heat until chocolate has melted.
Pour over individual slices to service immediately as a hot sauce, or chill in the fridge to spread over as frosting.
151 cals per serve without sauce
213 cals per serve with sauce
And join our 28 Day Weight Loss Challenges where mums lose an average of 8-11 lbs a month here and get AMAZING results too