These lemon and coconut snack bliss balls are DIRECT from the 28 Day Weight Loss Challenge (which is a healthy weight loss program for busy mums) and are a fun healthy eating snack idea that is packed with heart healthy coconut and the goodness of almonds and make a yummy snack.
Join the 28 Day Weight Loss Challenge here for over 4,000 healthy recipes and customisable meal plans and easy to follow weight loss for mums.
Unlike sweets, chocolate or lollies, you will find that recipes made with 'good fats' like coconut fill you up much quickly. They don't usually tempt you to overeat either as the healthy fats satisfy the sweet craving.
Grab one of these healthy eating bliss balls from the fridge when you need a sweet pick me up.
ENJOY x
INGREDIENTS
2

 

cups

 

shredded coconut + extra (200g+)

1/2

 

cup

 

almonds (60g)

2-3

 

tbsp

 

honey or rice malt syrup

 

to taste (45ml)

2

 

tbsp

 

coconut oil (30ml)

Zest and juice of 1 lemon 
Place all ingredients into the food processor and blend for 1 minute.

Roll into small balls around the size of a 10c piece.

Place on a lined tray and chill in the fridge until firm.
151 calories per ball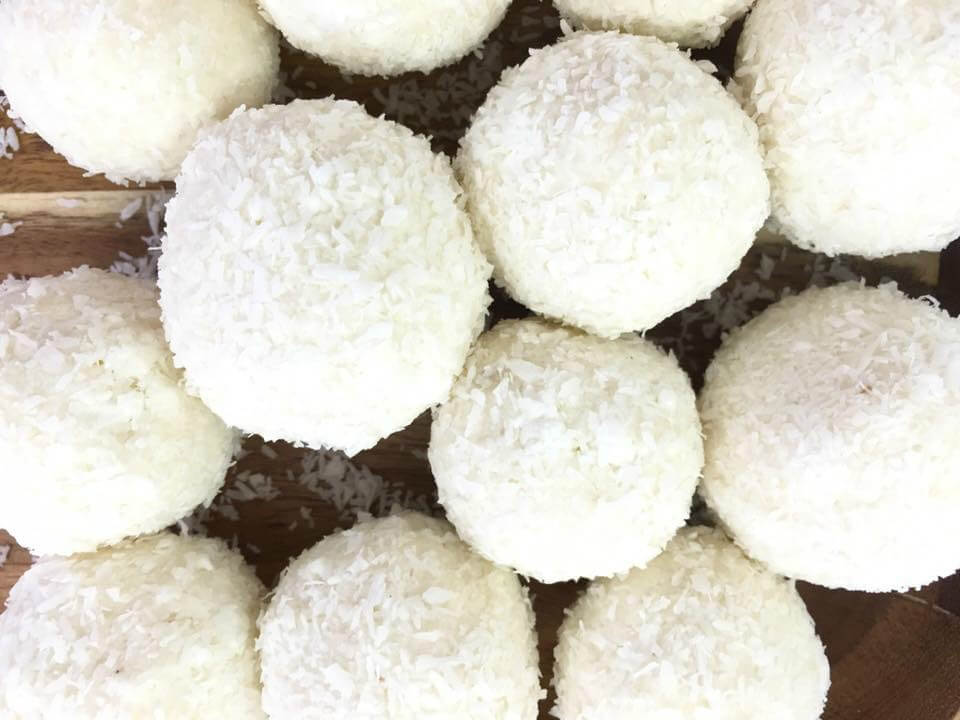 And join our 28 Day Weight Loss Challenges where mums lose an average of 8-11 lbs a month here and get AMAZING results too