Nothing says I love you like a homemade sweet chocolate treat for your loved one.
The best part about these 5 28 Day Weight Loss Challenge recipes is that you don't even need to turn the oven on! They all taste so good that your special someone won't even know that they are healthy.
These recipes are from our  28 Day Weight Loss Challenge. Who says losing weight means no more chocolate treats? Not us!
5 delicious and healhty NO BAKE chocolate treats
1. Chocolate Bounty Bites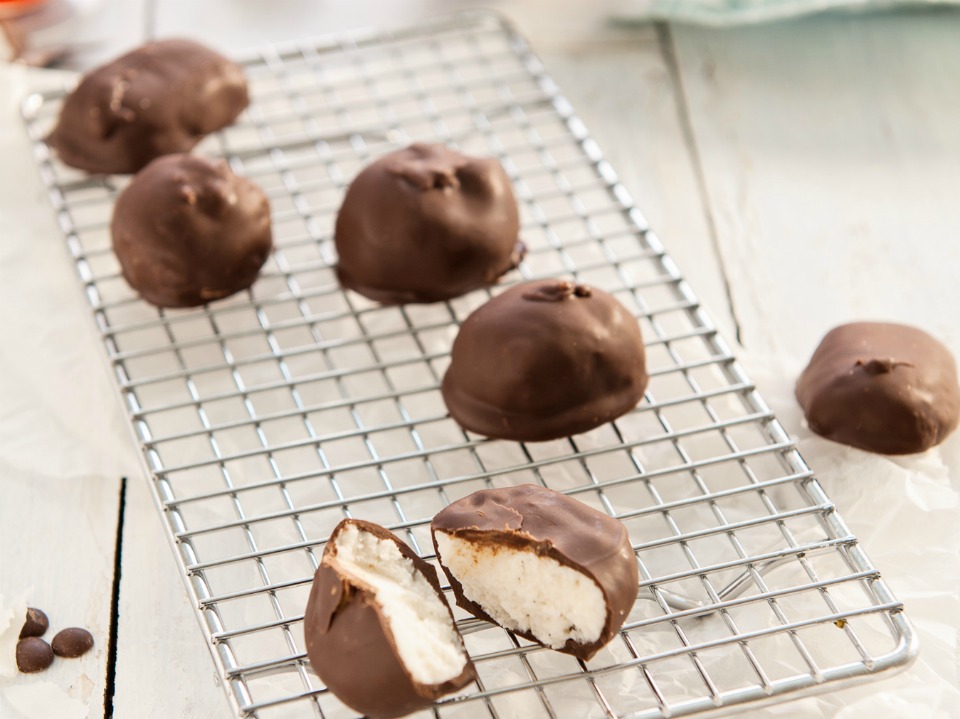 Calories: 130
For a nostalgic sweet treat, try our healthy take on the classic Bounty, from the 28 Day Weight Loss Challenge.
Ingredients (makes 16)
2 cups desiccated coconut (200 grams)
3 tbsp coconut oil, melted (45 mls)
1 tbsp Healthy Mummy Smoothie Mix Vanilla (12.5 grams)
1/4 tsp vanilla extract (1.3 mls)
1/2 cup dark chocolate bits (60 grams)
Method