Recipes
Kid-friendly healthy macaroni and cheese
This healthy macaroni and cheese recipe is from our 28 Day Weight Loss Challenge and it's a sensation!
It's everything you could possibly imagine from a classic mac and cheese but without the high calories.
Totally delicious and bound to be a hit with the whole family (and a great way of sneaking some extra veggies in for the kids).
Healthy Macaroni And Cheese
Ingredients (makes 4 adult serves)
4 cups cauliflower (400 grams)
1 medium carrot (70 grams)
1 cup pumpkin or butternut squash, peeled (120 grams)
1 cup liquid vegetable stock, salt reduced (250 mls)
1 cup reduced-fat milk of choice (250 mls)
1 tablespoon garlic, minced (3 grams)
2 cups cheddar cheese, reduced-fat (480 grams)
1 tbsp cornflour (10 grams)
2 cups macaroni, uncooked (200 grams)
1/4 cup grated Parmesan (36 grams)
2 tbsp light cream cheese (40 grams)
1 tsp smoked paprika (1 grams)
Method
Roughly chop the cauliflower, carrot and pumpkin and place in a microwave safe jug, add the vegetable stock.
Cover and cook in the microwave for 7 minutes or until tender.
In a food processor add the vegetable and stock mix and blitz until puréed.
Transfer the purée mix to a saucepan. Bring to a simmer, add the milk, garlic and tasty cheese and mix until the cheese has melted.
Once melted, combine the cornflour with a little water to form a paste. Add this paste to the cheese and veggie mix and stir to thicken.
Once thickened, remove half the sauce mixture and set aside, and leave the other half in the saucepan.
Cook the macaroni as per directions on packet.
Once the macaroni is cooked, drain and add into the sauce in the saucepan, also add the Parmesan cheese, cream cheese and smoked paprika (optional).
Stir through, and you can serve as is, or place in a baking dish and cover with a little more cheese and bake until the top is golden.
NOTE: The leftover sauce, can be frozen and used to make another batch. Just defrost in the fridge the night before. Once defrosted, heat in a small saucepan on the stove, and simply add cooked pasta.
Recipe makes 4 adult servings at 467 calories per serve
 Want more recipes? Join our 28 Day Weight Loss Challenge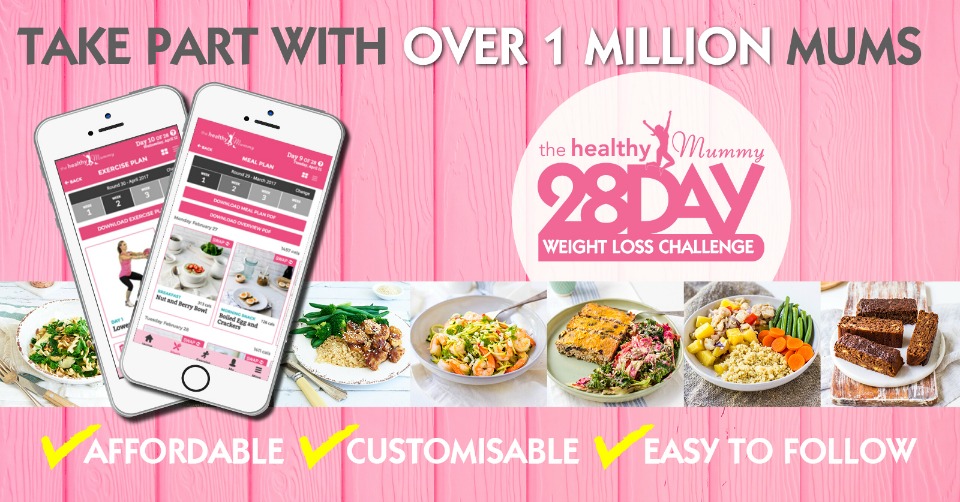 Our 28 Day Weight Loss Challenge is home to thousands of recipes to help busy mums lose the baby weight all while eating delicious, healthy meals.Each month our 28 Day Weight Loss Challenge is themed, targeting things like reducing sugar, budget recipes, meals for fussy eaters, recipes with 5 ingredients or less, and many more.