Chocolate and coconut go hand in hand perfectly and this slice takes it to another level!
It's rich creamy and gives you a massive chocolate hit.  It's packed with healthy ingredients that won't affect you on the 28 Day Weight Loss Challenge, if eaten it in moderation of course.
If you're needing a mid morning or afternoon pick me up, then this yummy chocolate coconut slice is for you!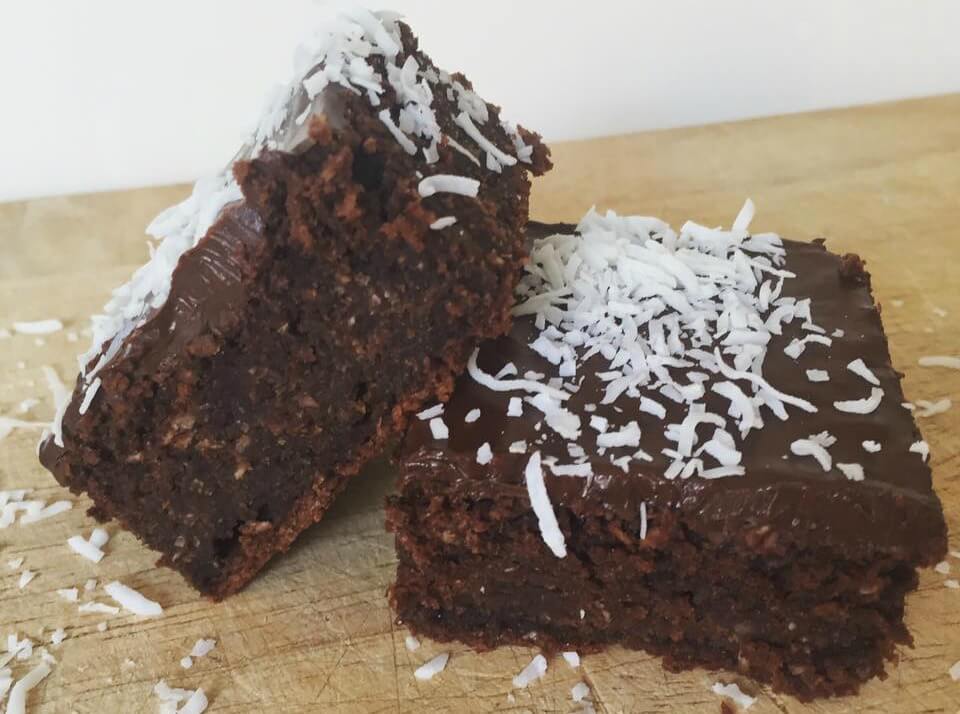 Ingredients
5

crushed Weetabix biscuits

2

tbsp

cacao/cocoa powder

1

tsp

vanilla extract

1/3

cup

melted coconut oil

1/3

cup

reduced-fat Greek natural yogurt

1

cup

wholemeal self raising flour

1

cup

desiccated coconut

1/2

cup

coconut sugar

1

whisked free-range egg

1/2

cup

reduced-fat milk of choice

75

g

of dark chocolate

2

tsp

extra virgin olive oil
Method
Preheat oven to 180C / gas mark 4. Line a baking dish or slice tray, approximately 20cm x 20cm in size.

Combine crushed Weetabix, cocoa/cacao, vanilla, coconut oil, yogurt, flour, desiccated coconut, coconut sugar, egg and milk. Stir until well combined. If the mix seems too dry, add a little more milk. Mixture should be moist and thick.

Press mixture into prepared dish with the back of a spoon and bake for 20-25 minutes or until a knife comes out clean. The slice will be firm to touch when ready.

Once slice has cooled, make the icing by combining the chocolate and olive oil in a saucepan. Stir over a low heat until starting to melt. Remove from heat and continue stirring until smooth. Allow chocolate mixture to cool slightly before spreading evenly over the top of the slice.

Once icing starts to set, cut slice into 15 pieces. You may refrigerate the slice to set the icing further. One piece is one serve. Store leftovers in an airtight container in the fridge for up to a week.
Recipe makes 15 slices at 209 calories each.