There is something about pasta that makes it quite often a family favourite. But if you are trying to lose weight you might have thought that carbonara would be off the menu due to the high fat content.
But that doesn't have to be the case if you just make a few tweaks here and there, without compromising on taste.
Thanks to 28 Day Weight Loss Challenge member Renae Nicolson for sending us this great recipe.
Find out more about the 28 Day Weight Loss Challenge or join today.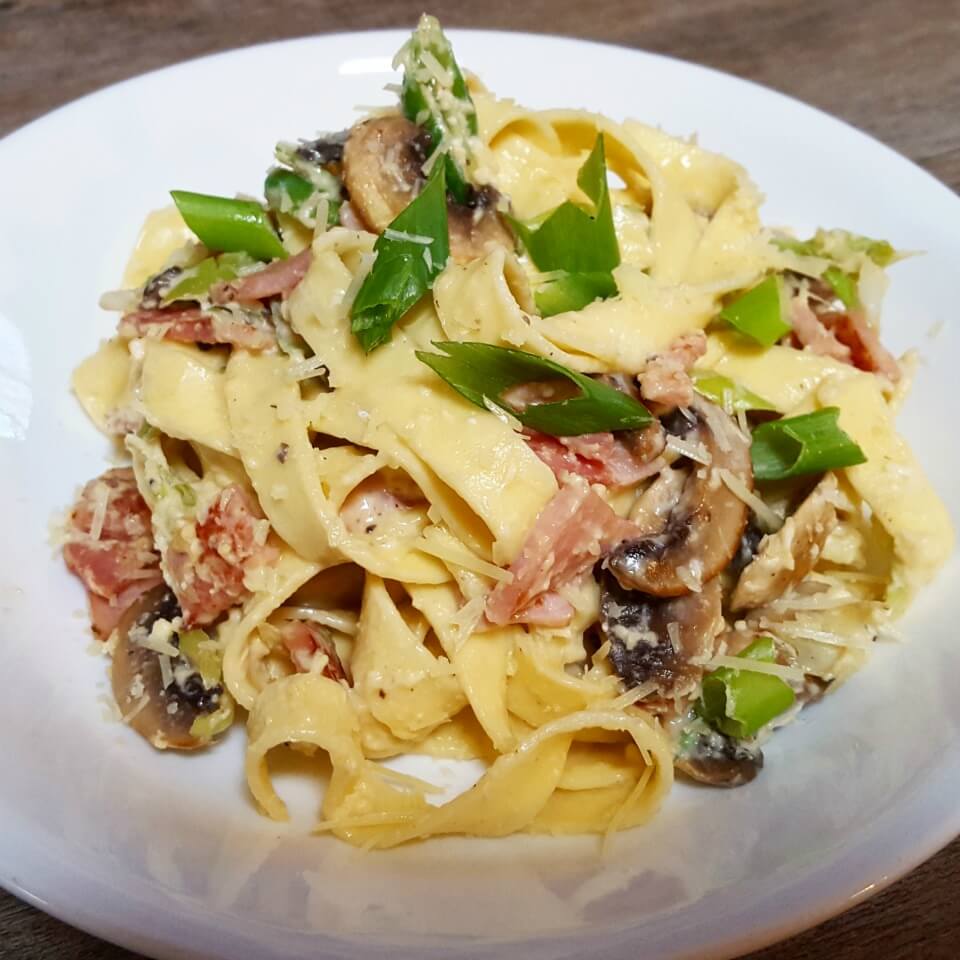 Ingredients
80

g

dried fettuccine pasta

50

g

lean bacon

50

g

mushrooms

20

g

spring onions

1

clove

garlic

3

tbsp

grated Parmesan

60

ml

coconut milk

1

egg

1

tbsp

 c

ornflour

Salt and pepper to taste
Method
Cook pasta as per cooking instructions.

Slice mushrooms, bacon and spring onions (set aside a few spring onion slices for decoration) and add to frypan with garlic. Once cooked, set aside.

In a bowl, mix coconut milk with 2 tablespoons of the Parmesan.

When pasta has cooked, strain and return to saucepan. Add beaten egg and mix. Add coconut milk mixture and continue mixing until combined.

Sprinkle cornflour over pasta and mix over low heat briefly until it starts to thicken.

Mix in mushroom, bacon and spring onion mixture and serve with the remaining parmesan and spring onion sprinkled on top.
Recipe serves 1 at 470 calories per serve.