Hot cross buns are a tasty snack in the lead up to Easter BUT they can be high in calories, and not great if you are following a weight loss plan such as the 28 Day Weight Loss Challenge.
So instead, check out our healthy recipe for this popular Easter favourite and enjoy them with your family this Easter. There's also a great gluten free version available to members of the 28 Day Weight Loss Challenge.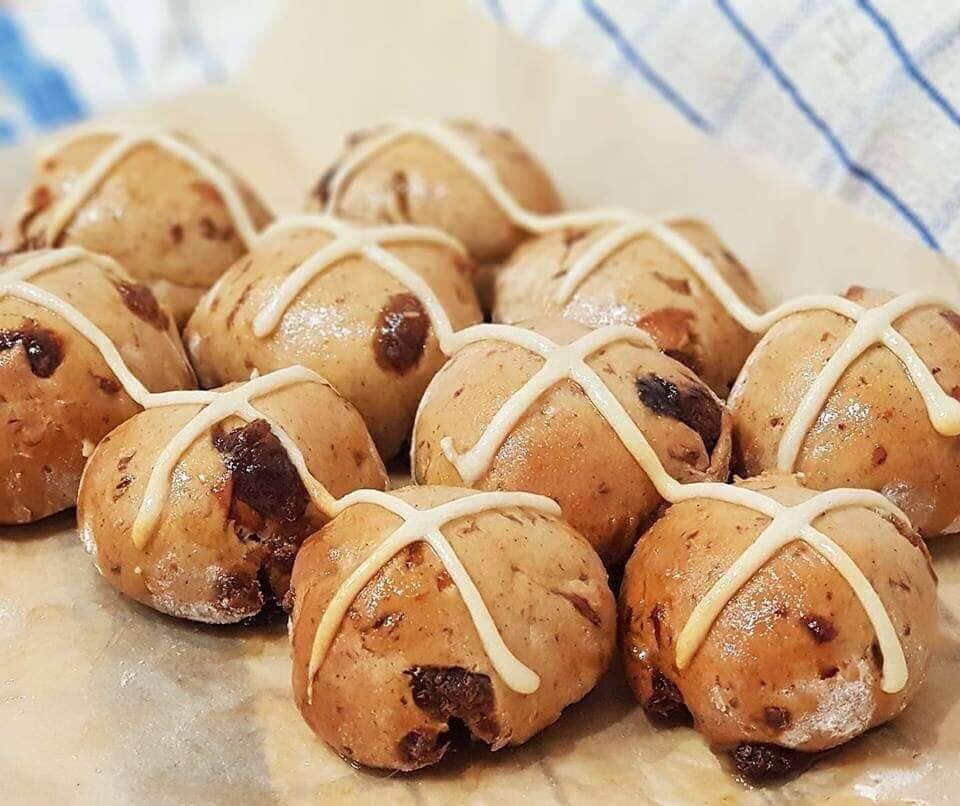 Ingredients
400g wholemeal flour
½ teaspoon mixed spice (0.5g)
50g butter
40g mixed dried fruit
2 teaspoons dry yeast (6g)
1 teaspoon Natvia (4g)
200ml water
For the crosses
3 tablespoons plain flour (30g)
2 tablespoons honey (30ml)
2 tablespoons water (30ml)
For the glaze
2 tablespoons honey (30ml)
2 tablespoons boiling water (30ml)
Directions:
Preheat oven to 200C / gas mark 6.
Mix yeast and Natvia with 150ml of water.
Mix the dry ingredients together (flour, mixed spice, dried fruit).
Make a well in the centre of your dough. Then pour in the yeast mixture, 50ml of water and the butter
Knead the dough for about 5 minutes and then cover it, leaving it to rise for 1 hour.
After 1 hour, cut the dough into balls and then leave them to rise for another 20 minutes or until the size doubles.
Whilst waiting for the dough to rise, prepare your cross mixture in a mixing bowl and put it into a piping bag.
Then, pipe it onto the dough balls in a cross shape before you pop them in the oven.
Bake for 20 minutes.
Once it's done, take it out of the oven and prepare your glaze mixture. Apply with a pastry brush.
All your guests will definitely enjoy this tasty Easter staple and the best part is…it will help keep you on track towards your goal of getting losing weight.
Makes 15 buns at approximately 110 calories each.
Are you ready to kick-start your weight loss?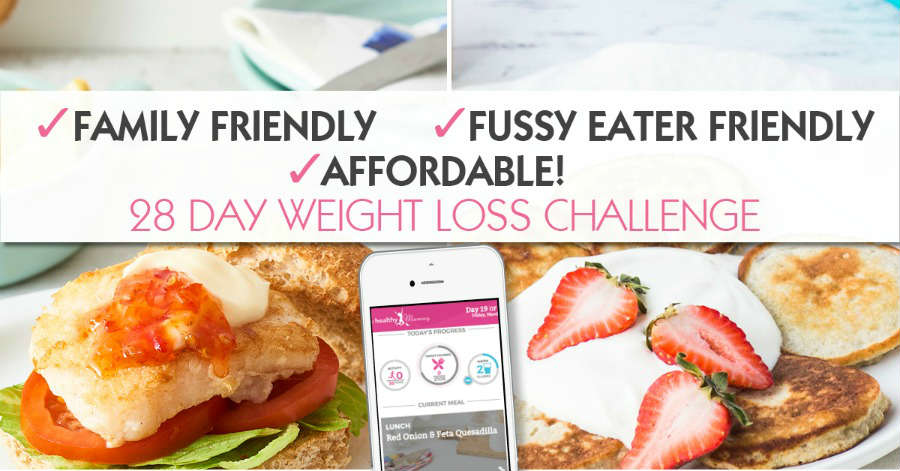 Want to shift your baby weight but feel like you have NO TIME in your day to exercise and eat healthily? That's where the Healthy Mummy's 28 Day Weight Loss Challenge can help.

Our Challenge entails: 
28 days of at home exercise routines (no gym needed) – with video instruction
Customisable and breastfeeding friendly meal plans
Time-efficient exercises for busy mums – under 30 mins
Challenge combines Pilates exercises with interval and circuit training (HIIT)
Suitable for basic to advanced fitness levels.
Home to thousands of EASY-TO-MAKE recipes.
To find out more about joining the 28 Day Weight Loss Challenge click here.
PLUS – connect with THOUSANDS of other mums on the 28 Day Weight Loss Challenge by joining our free support community here.