Banana and mango is a match made in heaven!
This recipe comes to you from the 28 Day Weight Loss Challenge where we like to give you amazing recipes with 5 ingredients or less that the whole family will love.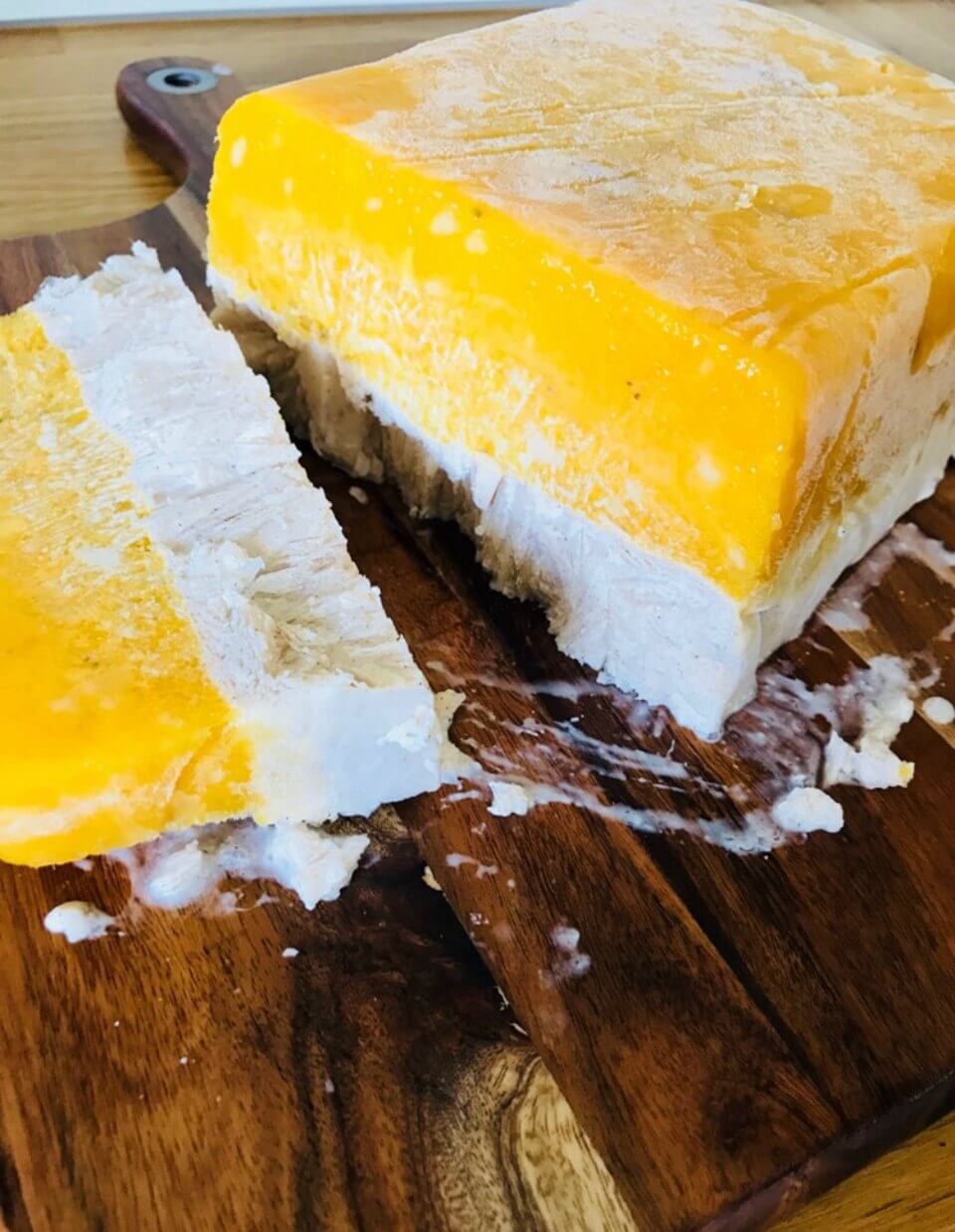 We know you'll LOVE these delicious Healthy Mango Bars. Chock full of tropical flavours and plenty of natural sweetness. YUM!
Ingredients
3 mangoes, diced (600 grams)
2 small bananas, chopped (180 grams)
2 cups reduced-fat Greek natural yogurt (780 grams)
3 tablespoons honey (45 mls)
1 tsp cinnamon (1 grams)
Method
Place the diced mango and chopped banana in a blender or food processor. Pulse to combine.
Line a loaf tin with baking paper and pour in the fruit mixture. Smooth with a spatula. Freeze for an hour or until firm.
Combine the yogurt, honey and cinnamon and spread over the firm fruit mixture in the tin. Return to the freezer for another hour or two, or overnight.
When firm, slice into 8 slices. 1 slice is one serve.
Store leftovers in the freezer for up to 2 months.
198 calories per bar.
More on the 28 Day Weight Loss Challenge
Want access to thousands and thousands MORE healthy recipes just like this recipe? Then be sure to check out our 28 Day Weight Loss Challenge.
Our 28 Day Weight Loss Challenge is a family-friendly, breastfeeding-safe program designed FOR MUMS to help them tackle their health and lose the baby weight. 
Every week you are given a different meal plan to follow and each month we add 100+ NEW recipes to our Challenge Recipe Hub. That way, you'll never get bored and stay on weight loss track while digging into healthy, yummy recipes.
Learn more about our 28 Day Weight Loss Challenge HERE.