The Healthy Mummy 28 Day Weight Loss Challenge meal plans are designed to fit into your busy family lifestyle. There is no missing out on family favorites, nor cooking separate meals just for yourself.
You can enjoy delicious, yet healthy recipes like these Peanut Butter "Oreos," as part of your healthy eating plan.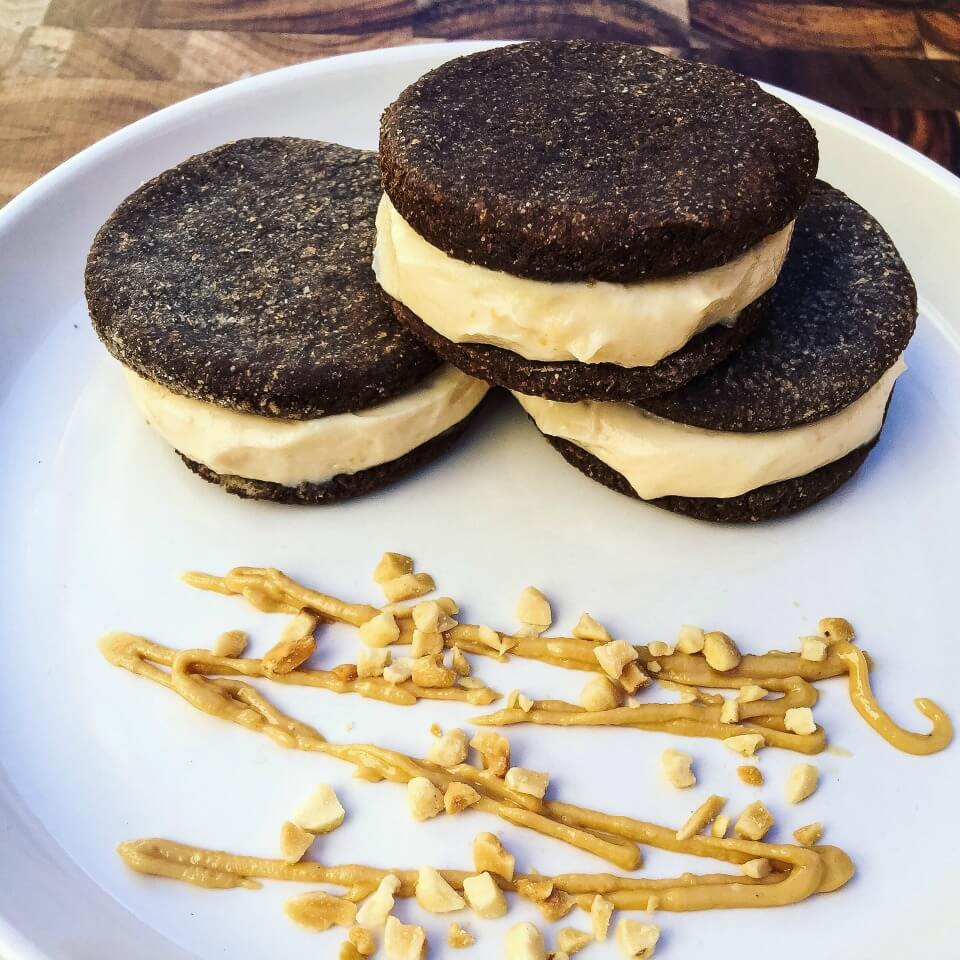 Ingredients
Peanut butter filling ingredients
1/2

cup

smooth ricotta

1/4

cup

natural peanut butter

1

tbsp

pure maple syrup

1

tsp

vanilla extract
Method
Preheat oven to 200C / gas mark 6, and line a baking tray with baking paper

Use a spoon to mix all the ingredients for the Oreo together, once semi mixed start using your hands to bring it all together. Once well mixed, wrap in cling film and put in the fridge for 30 minutes to harden.

While waiting for cookie dough to set you can make the peanut butter filling. Mix all the filling ingredients in a food processor to combine well and then put in the fridge to set.

Get the cookie dough out of the fridge, flour your bench, and using a rolling pin, roll out the dough to a thin cookie thickness. Using a cookie cutter (or the open end of a glass) cut out 12 circles. Depending how big your cutter or glass is, will determine how many cookies you get from the mix, but you need it to be an even number.

Bake cookies on the lined tray in the oven for 15 minutes. Ovens can vary so just keep checking on your cookies. As they have coconut oil in them, they will not completely harden until they are fully cooled.

Once cookies have cooled, top one with the peanut butter filling and then sandwich another cookie over the top.

Store in the fridge for up to one week (if they last that long).
Recipe makes 6 sandwiched Oreo cookies at 160 calories each.