WOW, hold onto your Easter bonnets ladies.
28 Day Weight Loss Challenge member Eleanor Hannah has been cooking up a storm in preparation for Easter.
Eleanor says, "From my experience over the last 5 years on the 28 Day Weight Loss Challenge, I have learnt to swap and change ingredients to make recipes a little healthier.
"I have 4 kids and they all LOVED these!"
At just 53 calories each, these homemade goodies are a far cry from the Cadbury Marshmallow Eggs that pack a whopping 92 calories and 3.5 tsp sugar into each egg.
Why not make them for your family?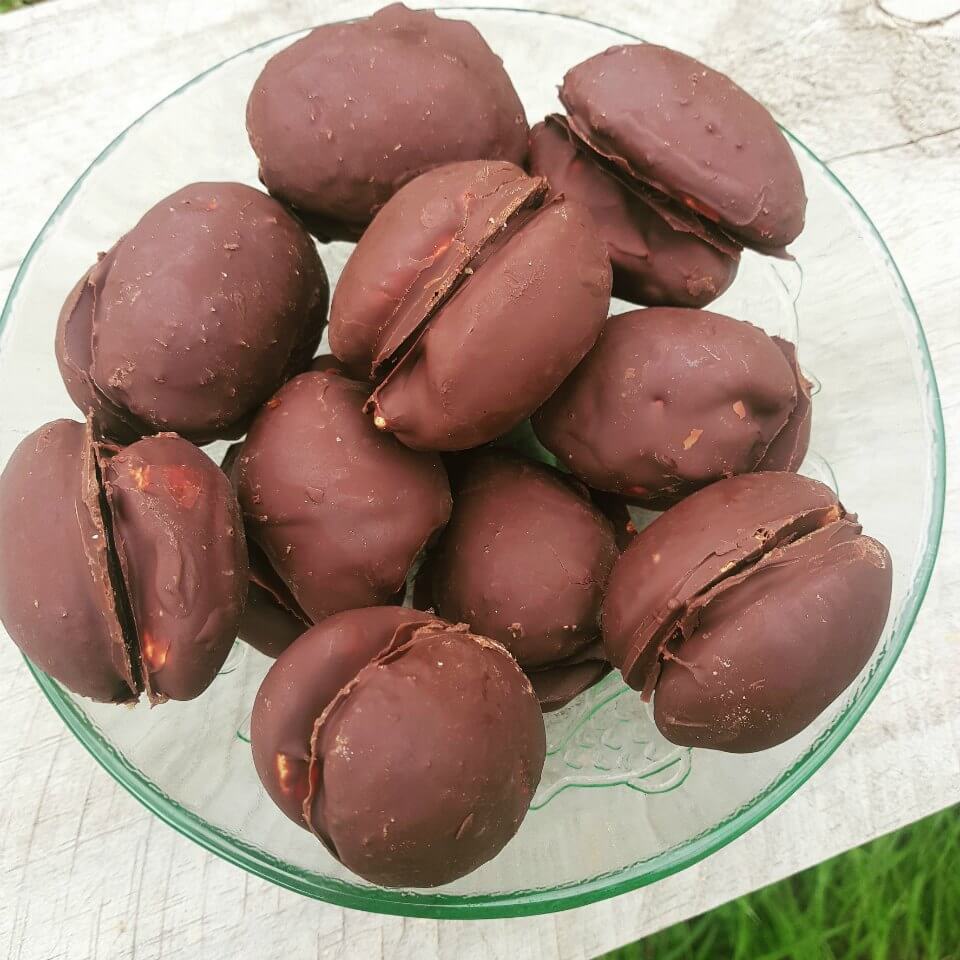 Ingredients (makes 50 whole eggs)
3

tbsp powdered

gelatine (48g)

1

cup

cold water (250ml)

1.5

cups

hot water (375ml)

1

cup

honey or maple syrup (250ml)

Pinch of 

rock salt

1

tsp

vanilla essence (5ml)

Food colouring

 (

optional)
200g

 

dark chocolate (70% cocoa)

plus extra chocolate to stick eggs together (optional)

4

tbsp

coconut oil,

melted (60ml)
Method
First add the gelatine and 1 cup cold water to a small bowl stir to combine and set aside.

Then in a pan over low heat, add 1.5 cups hot water, the honey or maple syrup, and 1/4 tsp rock salt.

Stir gently until it reaches 240C (use a candy thermometer) or the soft ball stage, then remove from heat. To test the soft ball stage, get a teaspoon and drip some mixture into a glass of cold water – the drip should form a soft ball in your fingers.

If the mixture is not removed from the heat in time and the mixture gets too hot the marshmallows just wont be as fluffy and will be denser.

Remove from heat and set aside.

Use a hand mixer or stand mixer with a whisk attachment to very slowly begin to break up the gelatine mix.

Very slowly add the honey/syrup mix, then turn the mixer to high.

Add a few drops of food colouring if desired, and the vanilla essence.

Whip for 5-10 mins until the marshmallow is thick.

In a baking dish filled with flour make egg shaped dips in the flour – use a spoon or an actual egg to get your egg shaped moulds ready.

Fill the dips with marshmallow mixture, and then place in the fridge to set for an hour.

Carefully pull them out and place into a container in the freezer until cold.

When ready, gently melt the chocolate in a glass bowl over a small saucepan of simmering water, and then add the coconut oil. Mix well.

Dip the egg halves into the chocolate and put on a tray lined with baking paper.

Once set you can join the halves together with a bit more melted chocolate, or just serve half an egg (and eat more of them!).
Makes around 50 full eggs or 100 halves, depending on how big you make them.
53 calories per full egg
27 calories per half egg
Are you ready to kick-start your weight loss?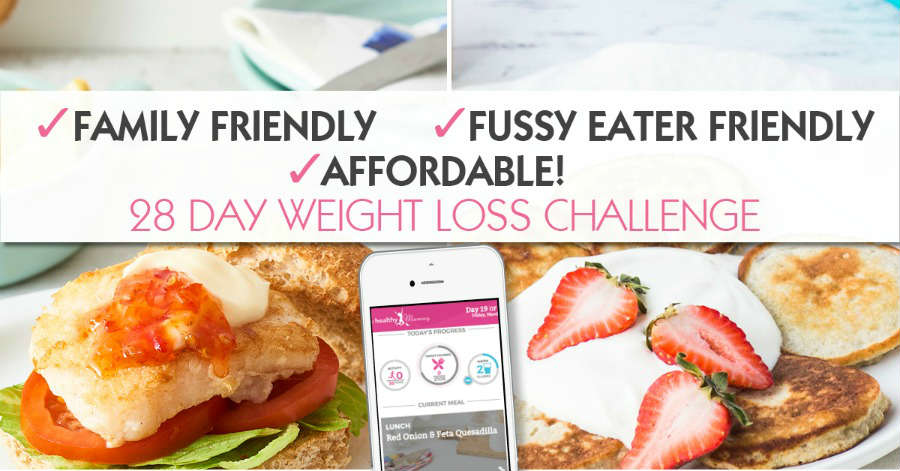 Want to shift your baby weight but feel like you have NO TIME in your day to exercise and eat healthily? That's where the Healthy Mummy's 28 Day Weight Loss Challenge can help.

Our Challenge entails: 
28 days of at home exercise routines (no gym needed) – with video instruction
Customisable and breastfeeding friendly meal plans
Time-efficient exercises for busy mums – under 30 mins
Challenge combines Pilates exercises with interval and circuit training (HIIT)
Suitable for basic to advanced fitness levels.
Home to thousands of EASY-TO-MAKE recipes.
To find out more about joining the 28 Day Weight Loss Challenge click here.
PLUS – connect with THOUSANDS of other mums on the 28 Day Weight Loss Challenge by joining our free support community here.