This  28 Day Weight Loss Challenge recipe serves 4 so you will have leftovers to freeze for another day or to serve the whole family as a delicious dessert.
Use frozen fruits if fresh options aren't available, and mix up the combinations to make something that suits your family's tastes.
At just 64 calories per serve, this is a sweet dessert that can be included as part of a healthy eating plan. This recipe comes from the  28 Day Weight Loss Challenge.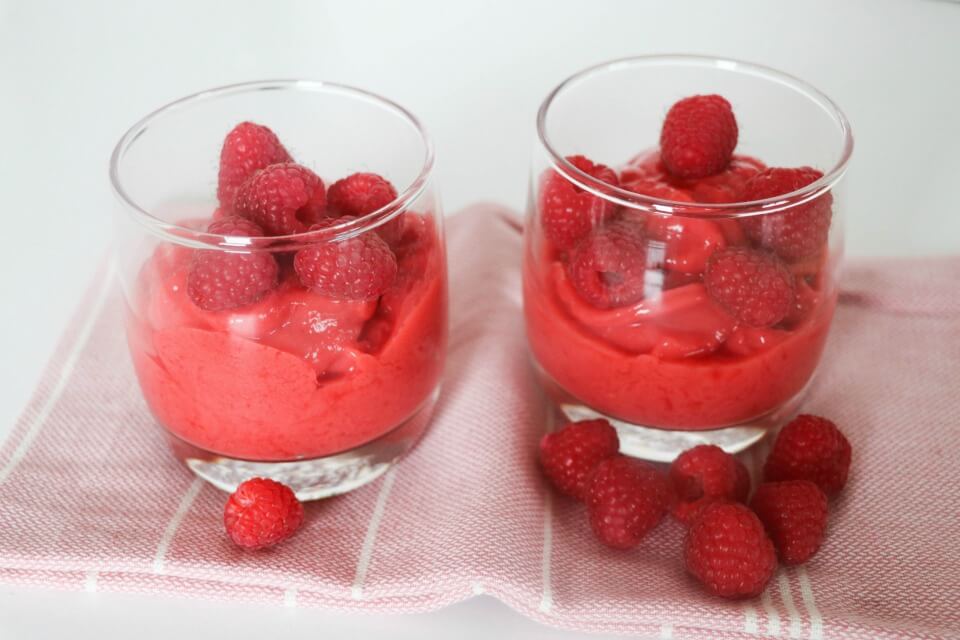 Ingredients
1.5 cheeks mango (150g)
1 cup fresh or frozen raspberries (240g)
1/3 cup fresh orange juice (83ml)
Method
Dice the mango, allowing it to slightly defrost if frozen.
Place mango, berries and juice into a blender and pulse until well combined. Serve immediately as "soft-serve" sorbet or place into a freezable container and freeze for an hour or so.
Keep remaining sorbet in the freezer and allow to defrost for a few minutes on the kitchen bench to make it easier to serve.
Recipe makes 4 serves at 64 calories per serve.
More on the 28 Day Weight Loss Challenge
Want access to thousands and thousands MORE healthy recipes just like this one? Then be sure to check out our 28 Day Weight Loss Challenge.
Our 28 Day Weight Loss Challenge is a family-friendly, breastfeeding-safe program designed FOR MUMS to help them tackle their health and lose the baby weight. 
Every week you are given a different meal plan to follow and each month we add 100+ NEW recipes to our Challenge Recipe Hub. That way, you'll never get bored and stay on weight loss track while digging into healthy, yummy recipes.
Learn more about our 28 Day Weight Loss Challenge HERE.