To help keep you motivated while on the 28 Day Weight Loss Challenge, each month we select a group of Motivating Mums.
This special group of women are here to give you advice, guidance and a big kick of motivation to keep you focused on your #1 goal of losing weight.
Today we introduce our Motivating Mums who are going to keep you focused for the month of August.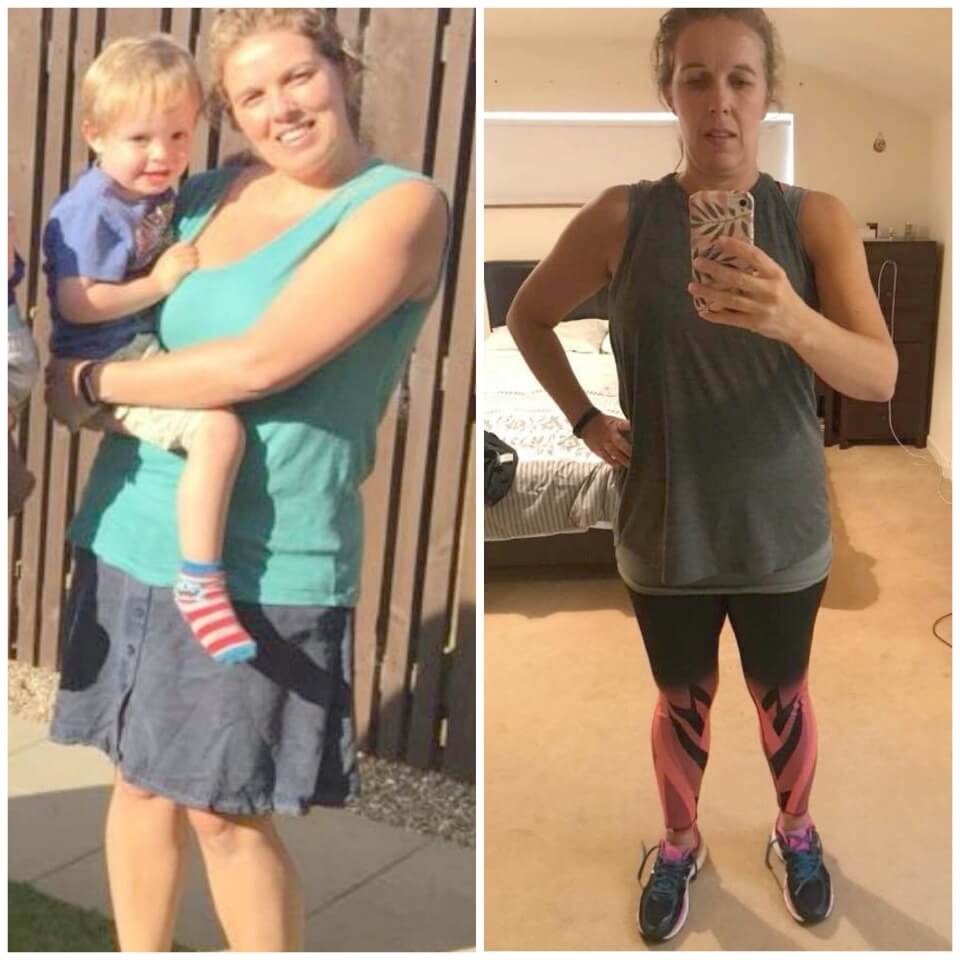 Katie Kirkham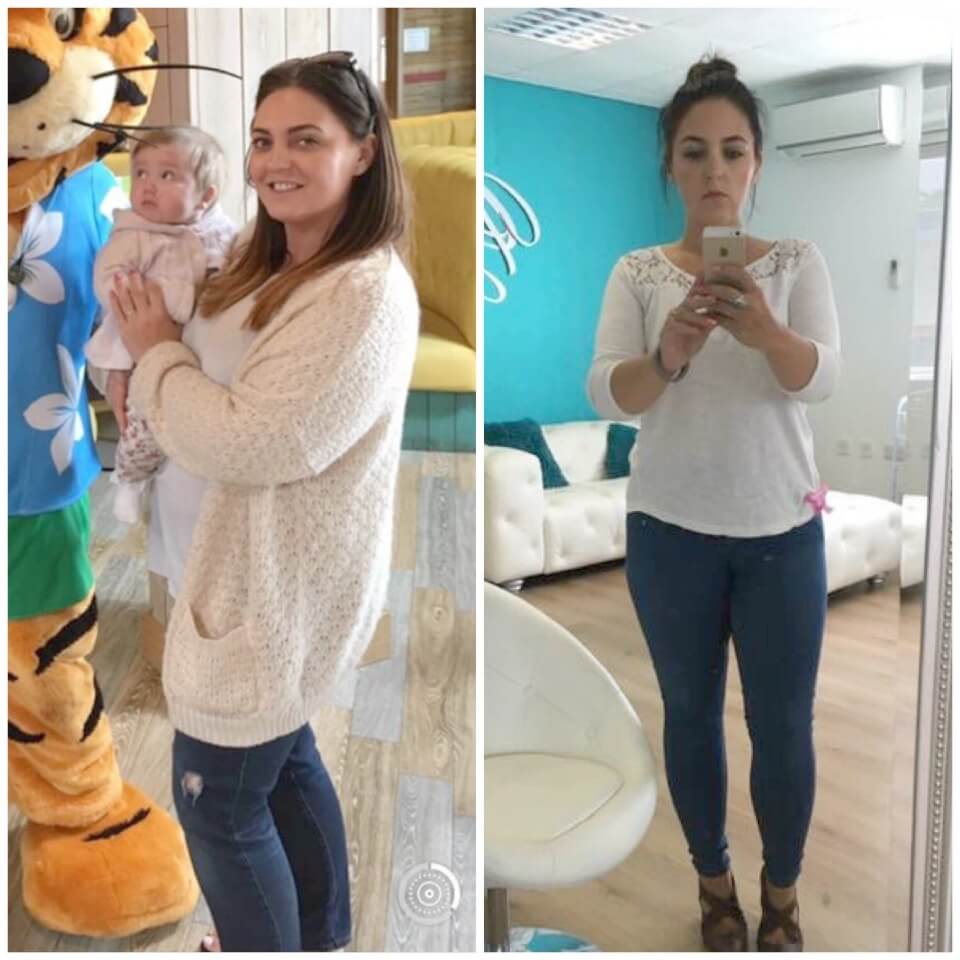 "Hi I'm Katie I'm 31 from from Leeds and have 2 little girls aged 4 and soon to be 2!
I started the 28 Day Weight Loss Challenge in March after months of switching diets! I've lost 49 pounds in total and still have 10 pounds to lose.
My 3 tips for getting started are:
prepare your snacks in advance, to avoid eating unhealthy snacks when hungry
make small changes as they all add up for a big result
move your body whenever you can! App workouts are short and great to fit in around family life or go for a walk with the kids
Make the plan work for you! If you like the look of a recipe but don't have an ingredient, substitute it for something else!
And use the recipe hub search to take the hard work out of thinking of what to make.
My favourite meals are Mexican Lasagne, the Sausage and Veg Pasta Bake, and Paprika Chicken (recipe available to challenge members).
My favourite snacks are Peanut Bubble Crunch, Hidden Veggie Sausage Rolls and the Almond and Chia Seed Muffins (get the recipe when you become a member of the challenge)."
Hellevi Walker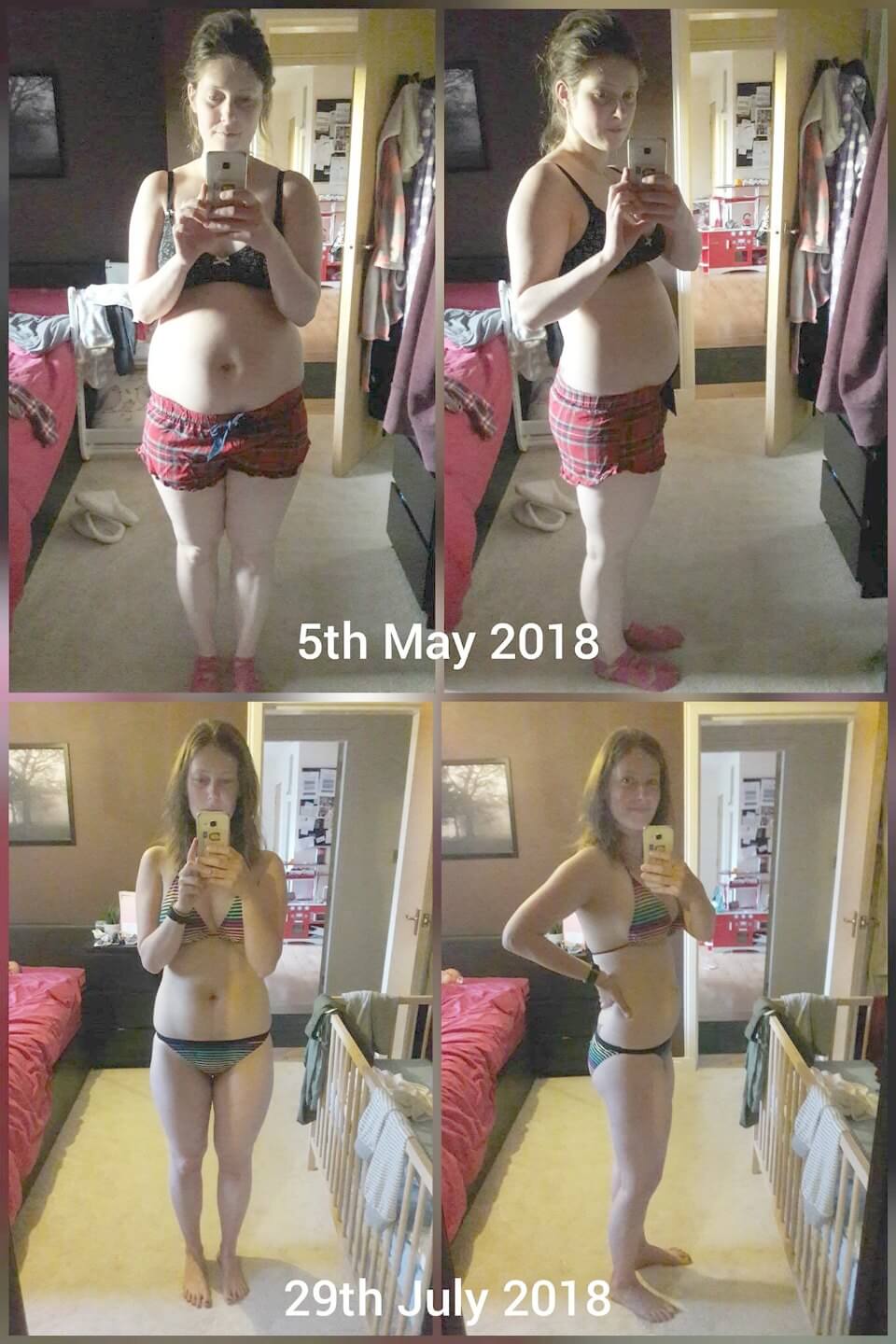 "Hi everyone! My name is Hellevi and I am 29 years old. I have 2 children, Lilah will soon turn 2 and Clay is just over 3 months. We live in a small town called Crieff in Perthshire.
I signed up to the 28 Day Weight Loss Challenge at the beginning of May. It's the only app I have ever paid for and it's been 100% worth my money!
My favourite meal on the 28 Day Weight Loss Challenge at the moment is Haloumi, Cucumber and Strawberry Salad and my favourite snack is the amazing Healthy Chocolate Weetabix Slice.
I am doing the 28 Day Weight Loss Challenge mainly for two reasons
1) to feel stronger, fitter and be happy with how I look, and
2) to be a good example for my kids on eating healthy and staying active
My goal is to lose another 13 pounds and be more toned.
My 3 tips on getting started are:
Ease into it slowly. Too much too soon can be a bit overwhelming. Small steps in the right direction can go a long way.
Take pictures! I really didn't want to take my before photo because I didn't like what I saw at all, but I'm so glad I did now. Every time I get discouraged or have a bad day, I look at my before photo to remind myself of how far I've come and find motivation to keep going.
Use the support available on The Healthy Mummy Facebook group. The ladies on it have a lot of love to give and tips to share. At times when I wanted to give up I found their support and encouragement invaluable."
Amy Stokes Cooper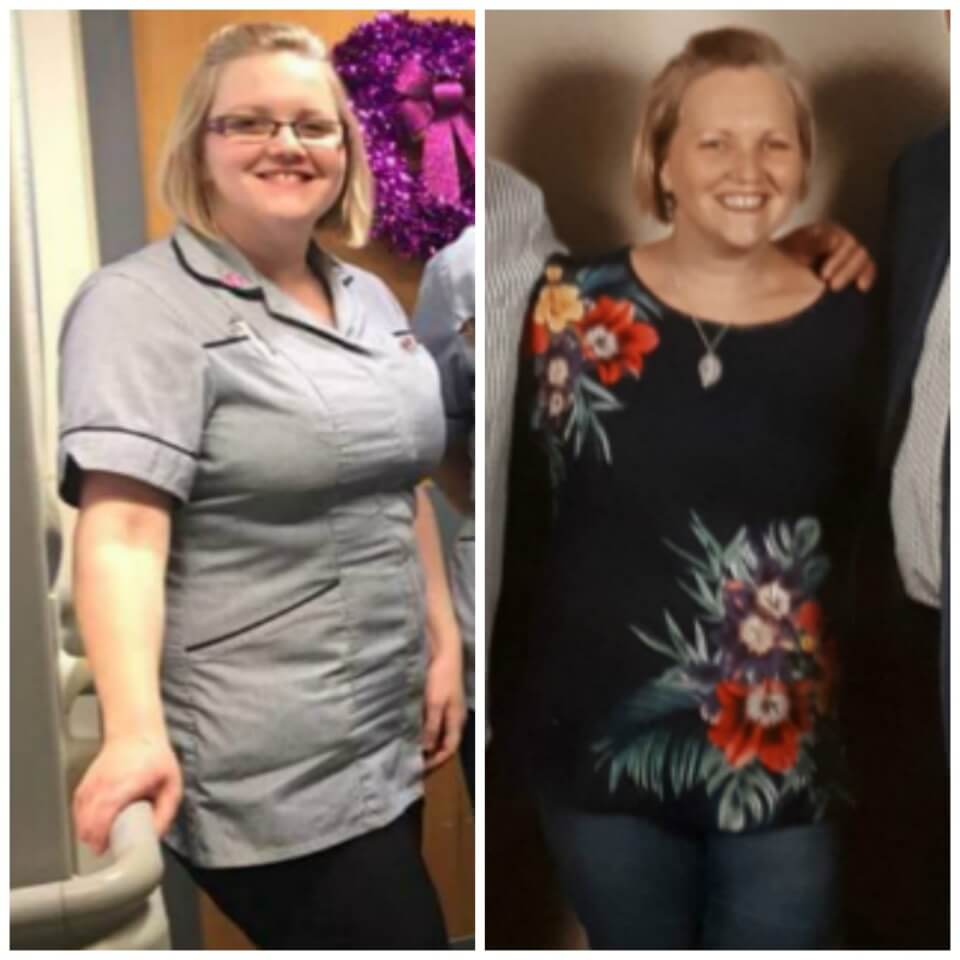 "Hi everyone! I'm Amy, I'm 38 and I live in Derbyshire with my hubby and two beautiful girls who are 7 and 4.
I joined the 28 Day Weight Loss Challenge in May 2018 after a couple of years of trying Slimming World on my own (I'd had success with it in the past) but realising that lots of healthy food I love is actually pretty much off limits there.
Also, having taken up a new practice nurse role at the beginning of this year, I found that being overweight but trying to advise patients on weight, blood pressure, cholesterol and carbs was embarrassing!
I started trying to fit more walking into my days (I love walking) and started a few of the exercises and recipes from the website.
I have completely overhauled how I eat and get to enjoy things like avocados and nuts again, which makes me feel healthier and happy!
I have lost 12lb in the 10 weeks I've been on the 28 Day Weight Loss Challenge and am back in size 14 clothes from having had to buy 16s.
My ultimate goal is to get back to the size 12 I was before children.
I'm really excited about the energy boosting 28 Day Weight Loss Challenge this month and love that this is a healthy plan for life!
My top tips are:
drink loads of water
start slowly with finding your way around the app and by incorporating your favourite foods as much as you can, but in a healthy way. Choose activities that make you feel happy.
take your photos and measurements (even though I'm not very good at this bit!)"
Vanessa McAdam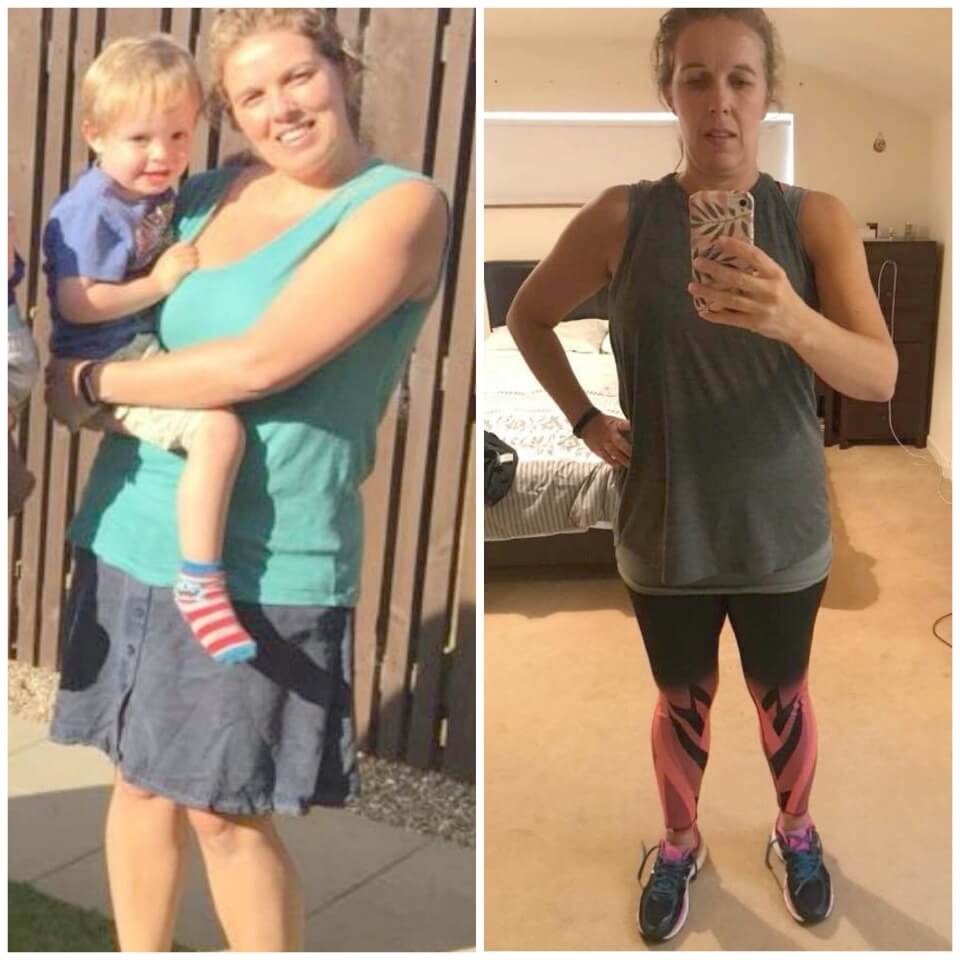 "Hi ladies, I'm Vanessa, I'm 43 and have 2 boys aged 4 and 3.
I am an Aussie but live in Northern Ireland now. The Healthy Mummy has been part of my life since December 2017 and I love it!
I'm doing it to get fitter, healthier and have a better relationship with food that my kids can also benefit from.
My favourite meals are the Teriyaki Chicken, or Moroccan Chickpea Stew (both recipes available to challenge members).
I have gone from size 18 to size 14 which is fab. I'm gaining so much knowledge and energy!
My goal is to keep going until I feel happy and healthy and content.
My tips are:
be consistent, that really is key to this!
don't sweat the bad meals or slip ups, we all have them, just move on and start again with the next meal.
drink water and move more!"
Charlie Johnson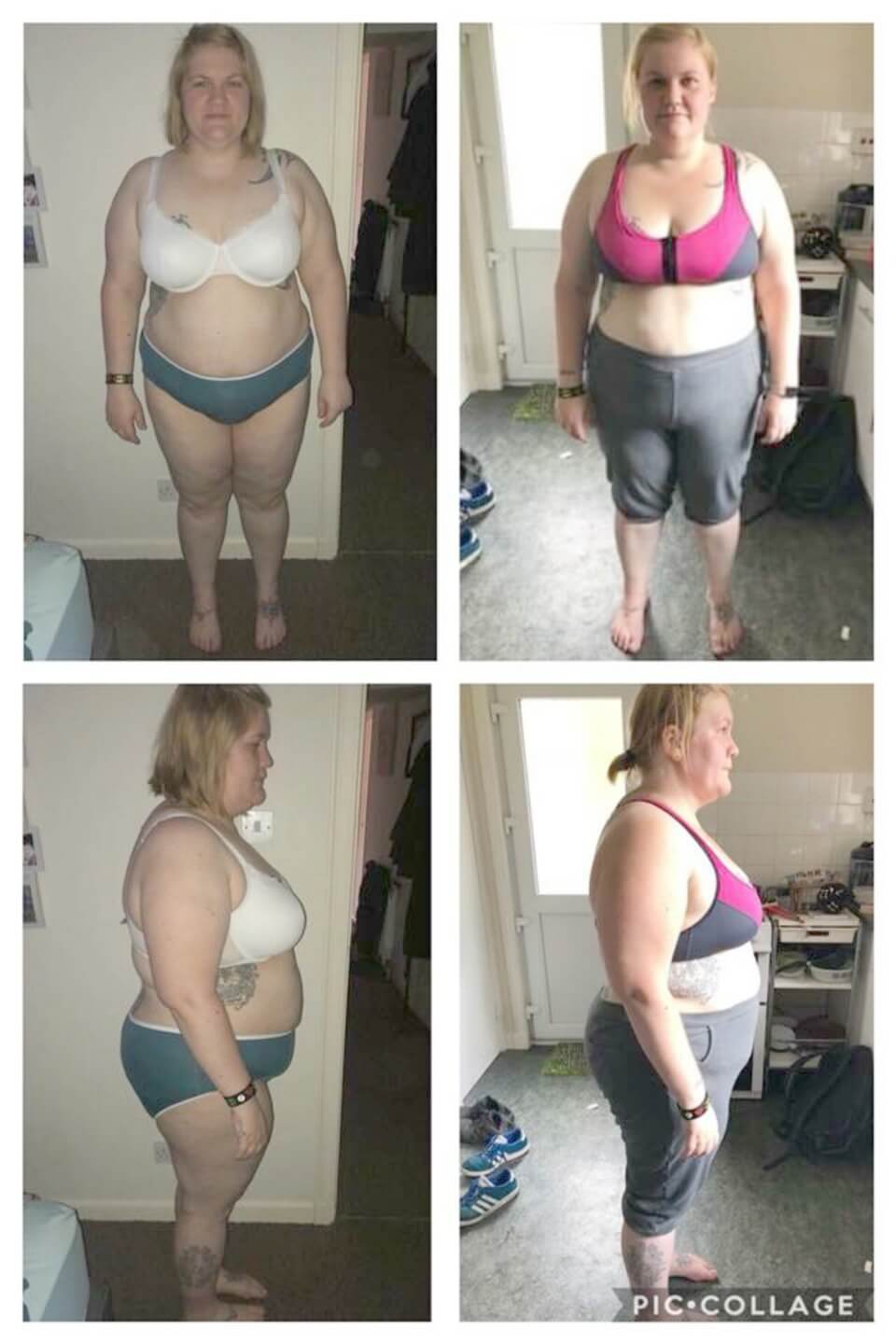 "Hi I'm Charlie, I'm 34 and live in a small village in Dumfries. I've got one little boy who is almost 3.
I've been doing the 28 Day Weight Loss Challenge for 2 months now and am absolutely loving it!
My favourite meal so far has got to be the Two Ingredient Pizza Dough – I thought my pizza eating days were over but this is the only pizza that doesn't upset my stomach! So happy!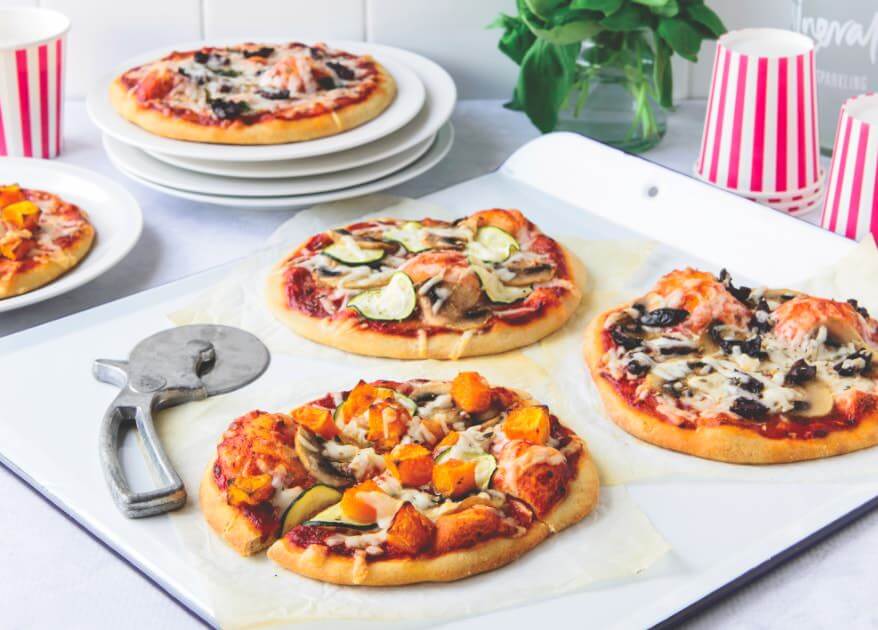 Snack wise the Peanut Bubble Crunch has been the biggest hit in my house – although my husband did enjoy the Hidden Veggie Sausage Rolls!"
My goal for August is to lose another 7lbs – that would take me so close to a 2 stone loss and would get me comfortably into the dress I've got for a friend's wedding in September!
My overall goal is to get back to my pre-pregnancy weight – another 3 stone to go.
I'm doing the 28 Day Weight Loss Challenge because I want to stop my weight holding me back from doing fun things with my son. It's for health and confidence and being a good role model.
My tips are:
Don't make things too complicated. Start off with recipes for things you know you and your family enjoy, using ingredients that you already have.
Do your measurements and take your photos. These will be so much more valuable than numbers on the scales.
Experiment with the exercises on the app. Find the ones you really enjoy. It makes it so much easier when you love what you're doing!"