Comfort eating is a very real thing.We've all been there, right?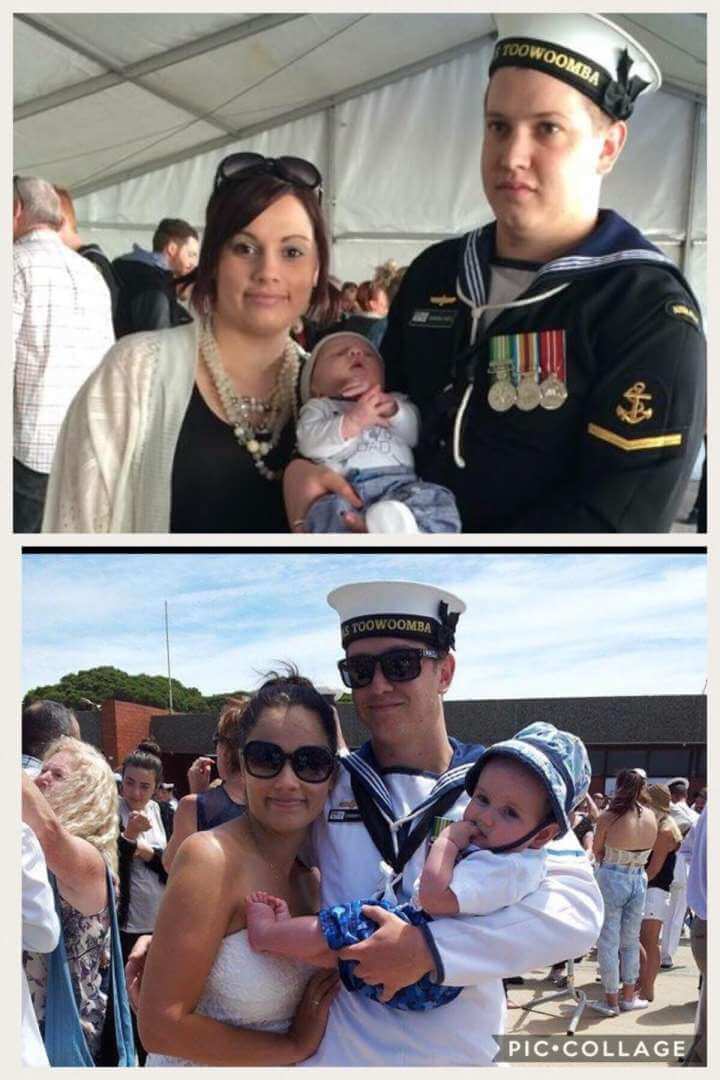 As a military wife, with her husband deployed for large periods of time, the temptation for Eloise to comfort eat was all too real.
After gaining 3.2st. living on a diet of takeaway and soft drink, this mum of two finally took back control of her health. By following the Healthy Mummy 28 Day Weight Loss Challenges she has overcome comfort eating and transformed her body from a size 14 to size 8.
"I absolutely hated myself before Healthy Mummy. I thought I looked gross. I'm slowly learning to love my body and enjoy being able to look into the mirror or put on what I want, and love what I see!".
Eloise shares the high's and lows of being a military wife and her weight loss journey below.
Comfort eating and weight gain
Mum of two, Eloise, is married to a member of the Navy and together they have two beautiful children ages 4 and 2.
Having never struggled with her weight in her teens, she noticed things starting to take a dramatic turn when she met her husband.
"I was slim all the way up until I was 19 years old. It was a shock to the system when I put on over 3st. after meeting my husband". 
Throughout her life, eating healthy foods had never been a priority for Eloise.  She said "I didn't really care what went into my body. I would regularly drink and eat LOADS of junk! My favourite foods were McDonald' and Pizza. The real greasy stuff with large cokes!".
It's no surprise then, that her life long addiction to junk food only escalated once she met her husband. Home alone for long periods of time and raising two young children she said "I had a bad habit of comfort eating and relying on take away when I had a bad day or was feeling lonely".
"My husband and I actually live in separate states. He comes home to visit. He deploys for long periods of time and it's tough."
"The struggles as a defence wife/family, is trying to teach my children that Daddy is coming home and his work just keeps him away for VERY long periods of time". 
She empathises with single mums. "Sometimes it gets too much, trying to deal with everything alone".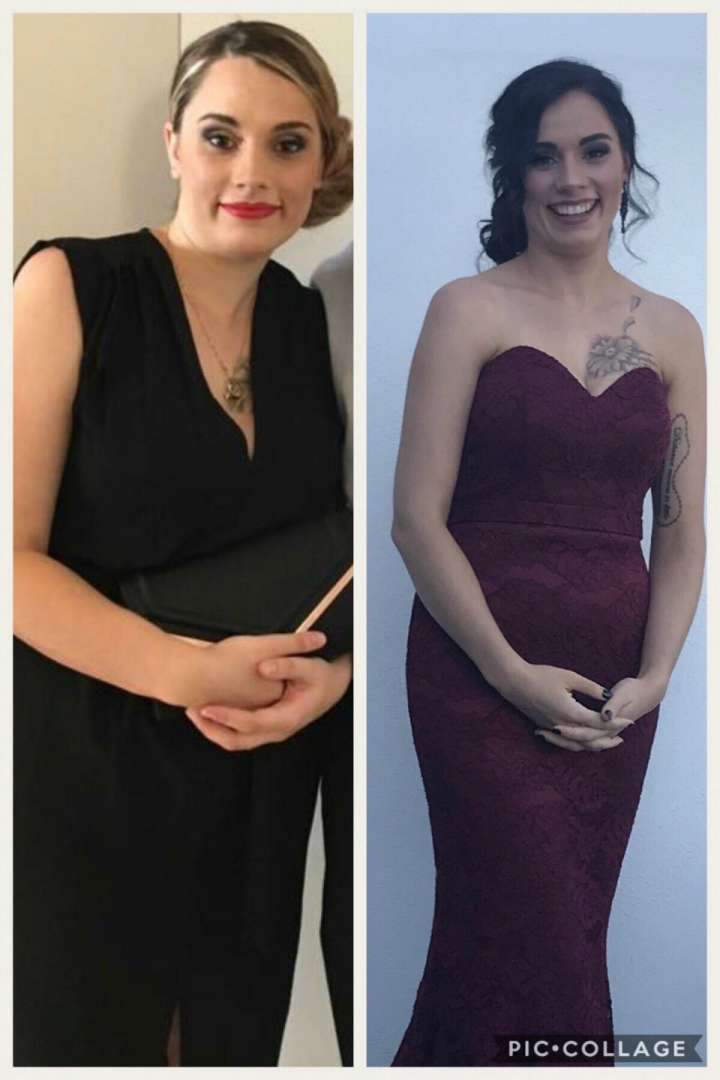 How Eloise went from a size 14 to size 8
Eloise has been following the 28 Day Weight Loss Challenge and has dropped from a size 14 to a small size 8.
She meal preps, drinks 4 litres of water a day and goes to the gym 6 days a week.
Her go-to Healthy Mummy recipes are the Easy Chilli Con Carne and the Mexican Lasagna.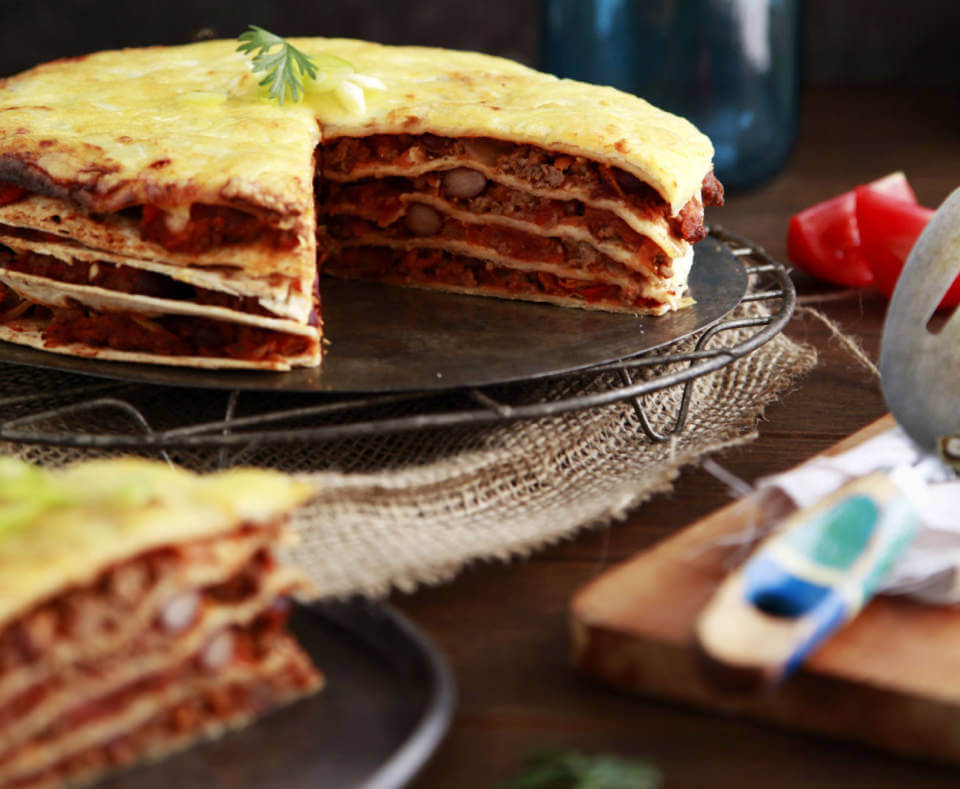 Motivation
"What has kept me motivated and on track is a few things.  The support within the groups is amazing and I love the fact it's so uplifting knowing I have all these like minded ladies in my pocket if needed!". 
She also credits her motivation to knowing the confidence and happiness she gets when she reaches her goals.
Advice to other mums
Eloise advises other mums to "Keep it simple and don't set goals too high. Work on little goals at a time".
"I did what I could when I started my weight loss journey. Even choosing simple snacks, like a piece of fruit. I knew I wasn't going to stick to it if it was too much work".
"Always remember we are stronger then we give ourselves credit for and the best part is, we are all here to support you along the way!".
"If I could go back 5 years ago and tell myself one thing, it would be to not be disheartened in your bad days. We all need down time! Slow and steady wins the race!".
Highlights since losing weight
Mental health is something that Eloise has always struggled with. "I tend to stress and over think a lot, I find exercising really helps with calming my mind".
"I find the healthier I am with eating, drinking and exercise the better parent I am for my children and it improves my mental health".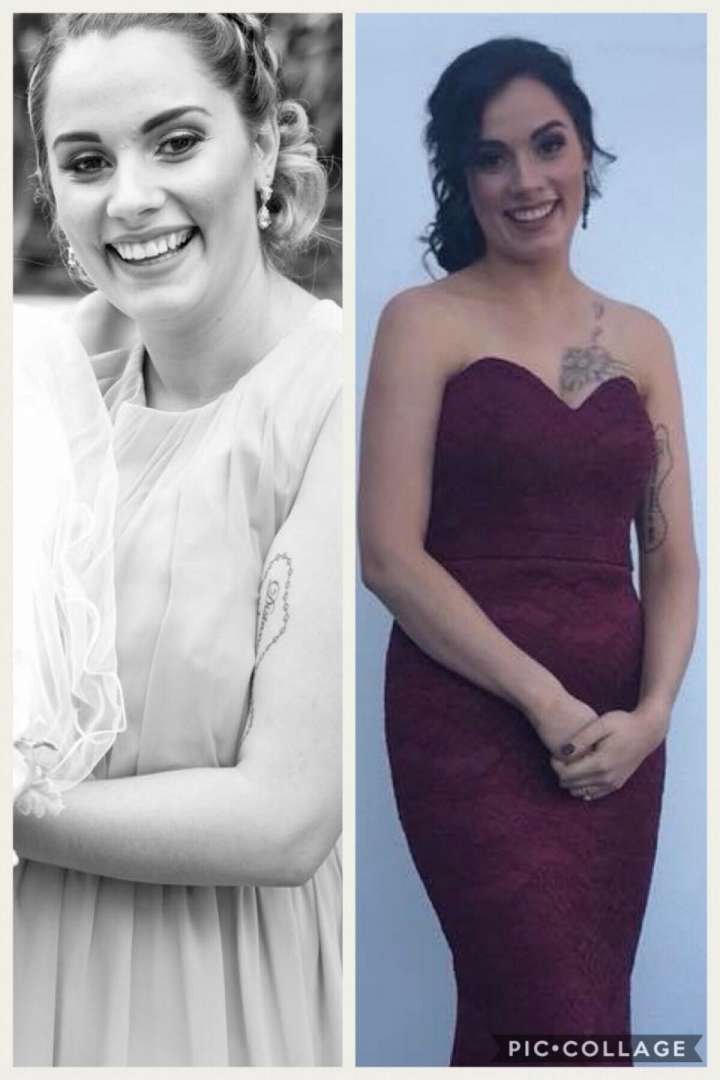 "I absolutely hated myself before Healthy Mummy. I thought I looked gross. I'm slowly learning to love my body, I love being able to look into the mirror or put on what I want and love what I see!"
"I did get to flaunt the outfit of my dreams last November at my husbands ships ball! I had been eyeing it off for a little while and was absolutely stoked when I got the last one and it was a size 8!"  
Now Eloise finds she can run and play on the playground with her children, go to the beach and not sit on the sand and feel miserable about her body.
No longer is she obsessed by reaching a certain weight either. She says "My non scale goals are to gain and build muscle. I also have intentions of getting my Personal Training certificate in a few years time when I feel my body and my kids are ready for me to go back into study/work".
The Healthy Mummy team are thrilled to see Eloise's transformation from the inside out. Fortunately for Eloise, she not only has a community of Healthy Mums to lean on for advice and encouragement when loneliness strikes, but also a very supportive husband, no matter where in the world he is based.
Join thousands on Mums on the Mums only challenge
Inspired by Eloise?
With thousands of recipes, and hundreds of fat burning exercises and 24/7 support, The Healthy Mummy 28 Day Weight Loss Challenge can help YOU hit your goal weight faster.
Our Challenge includes:
28 days of at home exercise routines (no gym needed) – with video instruction
New CHALLENGE THEME each month – so you'll NEVER get bored
Customisable and breastfeeding friendly meal plans
Time-efficient exercises for busy mums – under 30 mins
Challenge combines Pilates exercises with interval and circuit
training (HIIT)
Suitable for basic to advanced fitness levels
Home to thousands of EASY-TO-MAKE recipes!