Giving birth is different for everyone. Some have quick and easy births, others have long and complicated births. Some are low on the pain threshold and some are high. You will rarely hear the same story twice.
Every birth is different. Every person is different and how everyone prepares is different too. But what we do know is no matter what kind of birth you have – the overwhelming feeling you will have is LOVE and excitement about your new baby.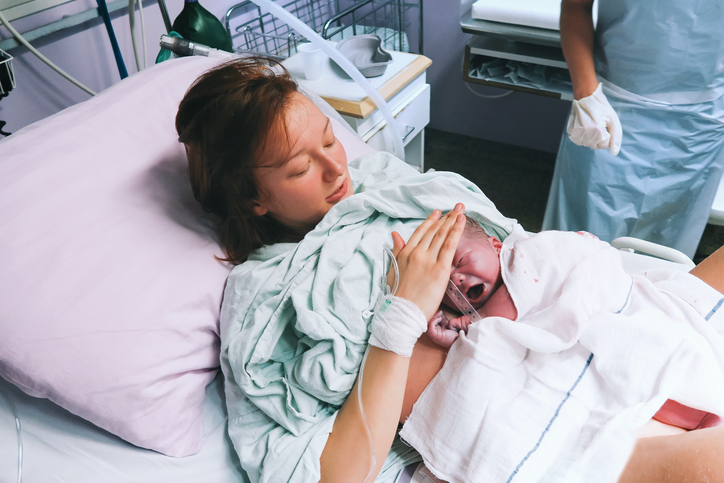 15 things you may not have read in the birthing books about the actual birth
1. Forget about privacy
EVERYONE wants to have a look down yonder, and often with a group of interns in tow – but don't worry, when it all starts happening, you won't care as you will be too excited about the impending arrival of your newborn
2. It's usually not as fast as you see in movies
In fact you'll spend a lot of time walking around, watching TV and asking your husband to find you something to drink – but bear in mind it can sometimes happen in lightening speed so be prepared for anything!
3. Your waters don't always break
Often that will have to be done for you and it's not like a flood it's more like a steady flow.
4. You spend a lot of time hooked up to monitors checking baby's heartbeat
But that doesn't mean you are bedridden, if you want to move about or go to the loo just ask.
5. You're left on your own a lot
Quite often you are left to your own devices for a long time, often you'll send out your birthing partner to get someone to check how dilated you are.