These five mums have lost over 20 stone combined…and they have one thing in common.
They've all transformed their health and lost weight with the 28 Day Weight Loss Challenge, a weekly meal plan that aims to help mums prepare healthy, affordable and timesaving dishes that the whole family can enjoy.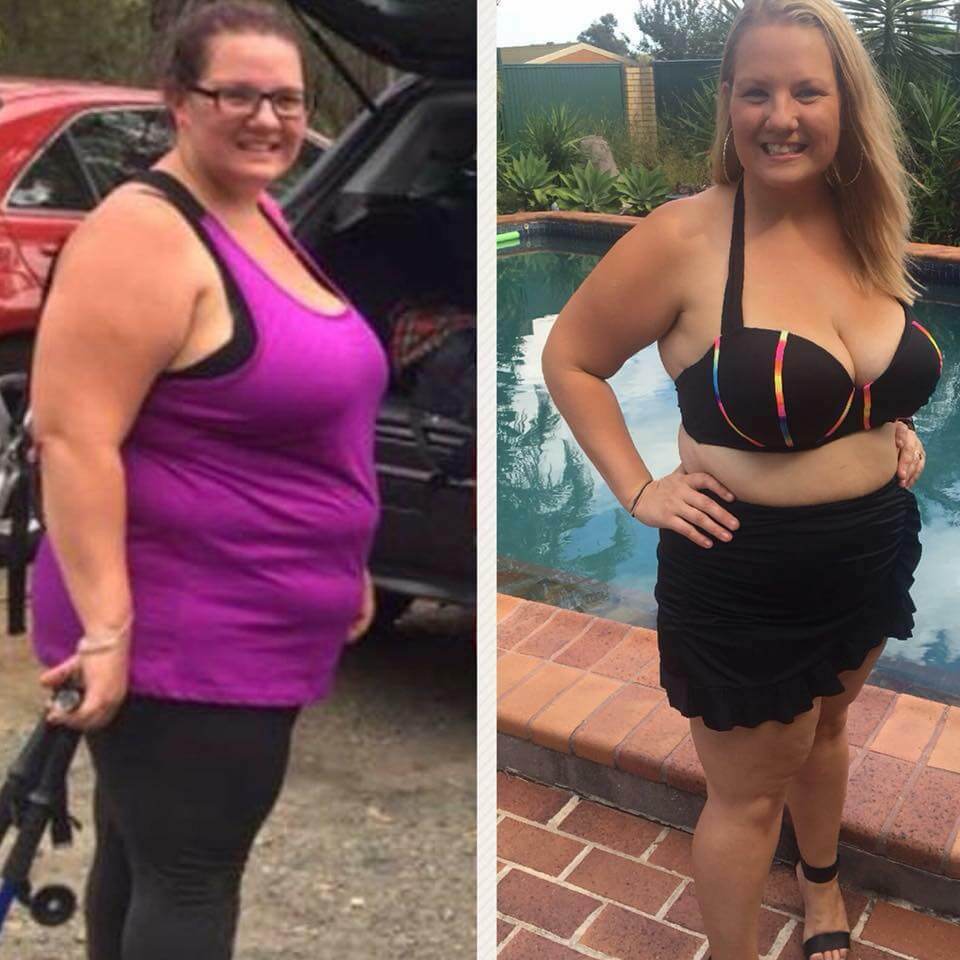 Check out these incredible weight loss stories from real mums using The Healthy Mummy program.
Zena (above) lost 5.4st!
From Jan 2017 to July 2017, Zena had gone from 18.8st after having her son to 15.7st, and while it was a big loss, it wasn't done in a healthy way.
"Somehow I managed to do that, I wasn't nourishing myself enough and although I had tried many things in the past, I had no idea what to do as I was breastfeeding, about to return to work and my son had just been diagnosed with cow's milk protein intolerance (CMPI)."
Feeling lost, confused and scared of getting back to over 16 stone, Zena knew she needed help as she'd felt these feeling before.
"In the last two years I said goodbye to a baby at 22 weeks and a brother to suicide and I knew my emotions weren't always going to be in check so I needed support."
Thanks to a fellow  28 Day Weight Loss Challenge member who'd had a long breastfeeding journey and had a child with CMPI, Zena was assured it would all be OK. She then started the  28 Day Weight Loss Challenge in July 2017 after seeing it on a breastfeeding site and after a few days, she was hooked!
Zena says, "I'm now down to 13.3st.  I've lost around 5.4st since January and still have a while to go! I believe in The Healthy Mummy, it has shown me how to cook which is a skill I never knew. I had many jokes previously about me not being able to boil an egg."
Zena now wants to pursue her dream of helping more people as a personal trainer.
"I'm so proud of what it has shown me and have been able to lose this weight whilst breastfeeding a 13 month old!"
Kathryn has lost 2.5st!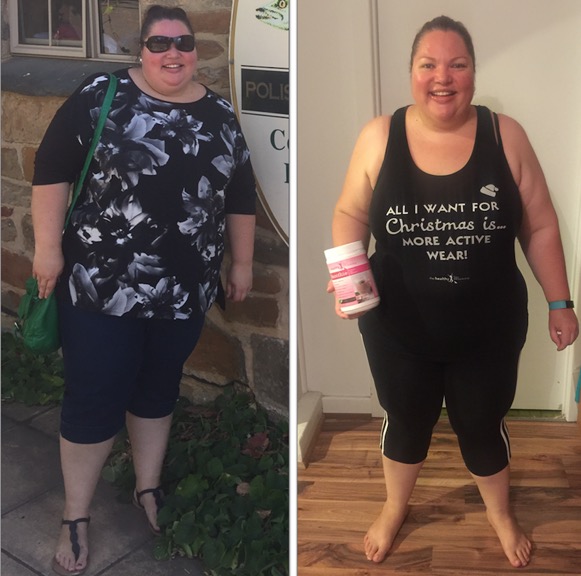 Kathryn admits she'd never been a thin person, after a complicated pregnancy, a lot of comfort eating and numerous fad diets. But it wasn't until she heard a comment at the school gates that she really made the change.
"My daughter started school last year and one day another child asked my daughter why her mother was fat, I overheard it and was mortified. I explained to my daughter that people come in all different shapes and sizes and that was OK, but I knew for myself that this was the last straw."
Not too long after that, Kathryn found The Healthy Mummy. Starting by reading the motivational stories of fellow mums, she went on to try some of the recipes on the website, and then signed up to the  28 Day Weight Loss Challenge. She also committed to doing half an hour of DanceFit (from the  28 Day Weight Loss Challenge) every day.
"My current weight is 20.6st, a work in progress I know but I am now 2.5st down since I started this forever lifestyle in October 2017. I'm liking my curves and what I see in the mirror more and more every day. I have learned to love myself every step of the way, because being depressed all of the time sucks!"
"I know deep in my bones that this is my year to shine. I am going to be below 16 stone and beyond by this year's end. With the help of this fabulous, supportive company I know I can do it!"
Teegan has lost 2.7st!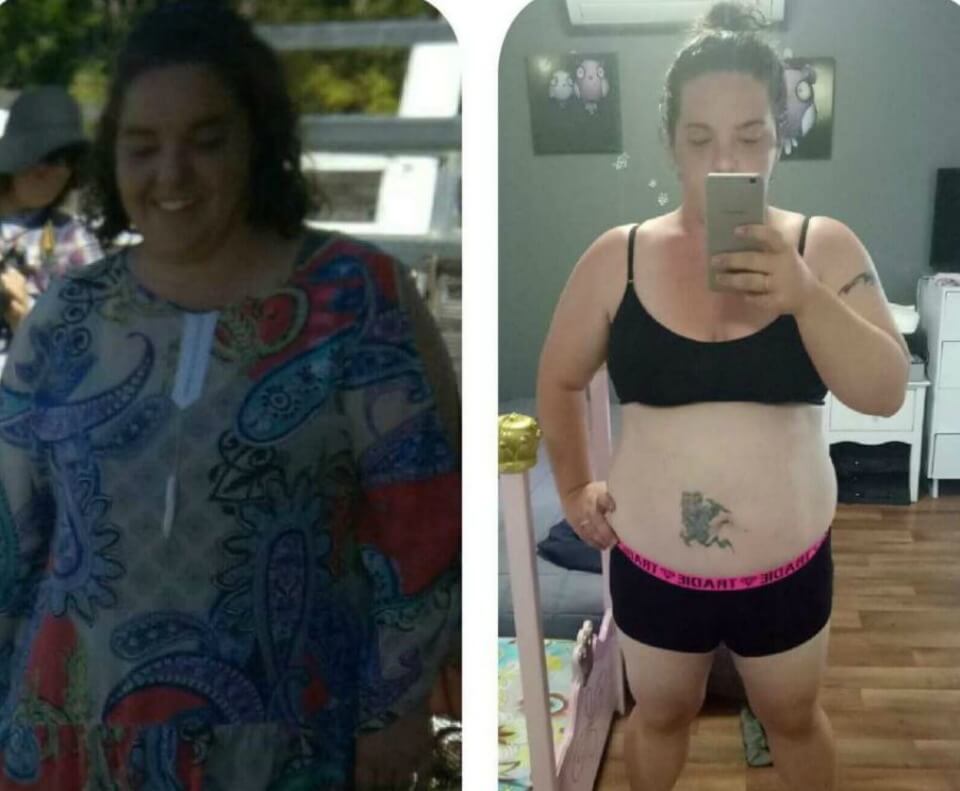 Mum of one Teegan has lost 2.7st in seven months with the 28 Day Weight Loss Challenge.
"I can feel my body changing and getting stronger. I now love to exercise and I love my meal plans and I am 100 per cent addicted to the Healthy Mummy program and lifestyle, it is now my way of life."
It hasn't just helped in with her weight loss. Teegan says the  28 Day Weight Loss Challenge program helped her get back to a normal period cycle after 15 years of living with PCOS.
"I have already come a long way and I am damn proud of what I have done." 
Chloe has lost 6.4st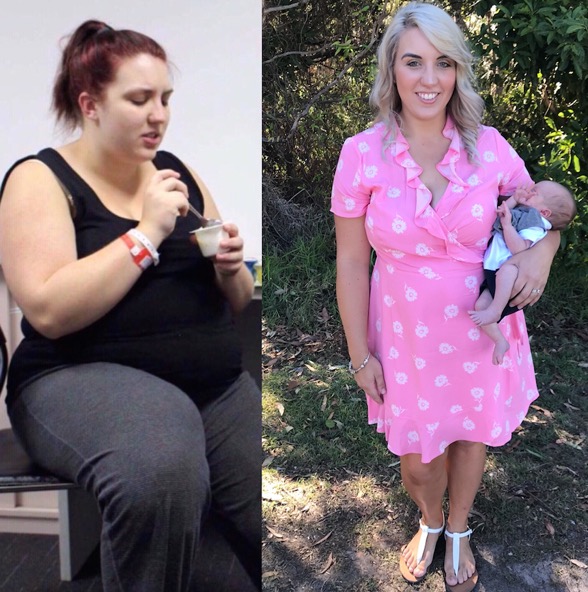 Chloe started her Healthy Mummy journey with the 28 Day Weight Loss Challenge after having her second baby.
"I was 18.12st, am gluten intolerant and was breastfeeding so The Healthy Mummy was exactly what I needed!"
She went on to put her health as a number one priority and went on to lose 6.4st in the next 15 months all while continuing to breastfeed.
"I then fell pregnant with baby number 3 and had my first Healthy Mummy pregnancy. I avoided a big weight gain unlike my two previous pregnancies and am coping with the sleepless nights so so much better."
Chloe gained 2.5st during her pregnancy and has lost 1.8st already.
"My body definitely looks different, it's been through three c-sections and weight gain/losses but I feel better than ever and am in awe of what the woman's body can do!"
Charlotte has lost 3.9st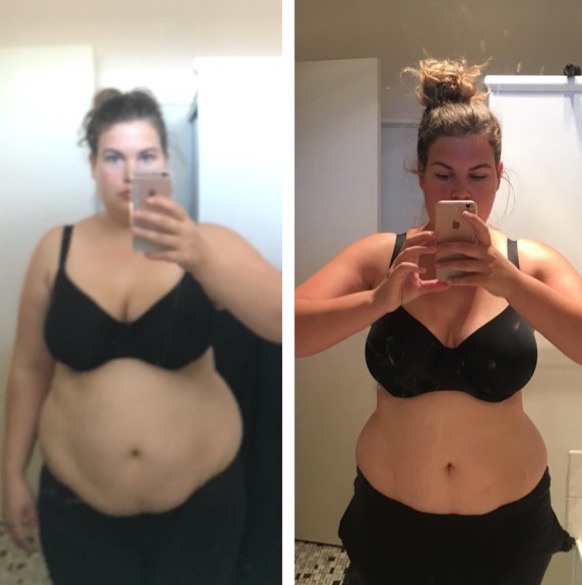 At the start of her Healthy Mummy journey in June 2017, mum Charlotte wasn't very motivated.
"I just believed that it wouldn't work and if I had a bad day food-wise, I would just put all the weight back on."
Luckily, Charlotte changed her attitude and signed up to the  28 Day Weight Loss Challenge and really put the effort in.
"I decided that I would really put in the effort because I just wasn't comfortable in myself. My partner was moving away for work and for some reason that helped me to feel more confident as I felt there would be no one around but my babies to see me fail. But I didn't fail at all."
Just by exercising, drinking enough water and cutting out junk, Charlotte lost 1.8st in the first few weeks and her body was so grateful. By the end of the first three months on the 28 Day Weight Loss Challenge, she weighed 13.5st.
"My biggest memory from all of this is coming home once my partner's work contract was up, and seeing all my friends and family again. They were all so shocked with my transformation and how incredible I looked."
"I'm so proud of myself and my achievements. My children are loving our Healthy Mummy life, and my partner doesn't mind the food either. I now weigh 12.8st, or I did at my last weigh in. I have ditched the scales just to focus more on the difference in my clothes fitting rather than a number."
More than 20 stone combined, what an AMAZING achievement ladies!