For many women, tightening and toning the lower body is one of the hardest things to do!
A lot of the time, that's all thanks to hormones (thanks excess oestrogen), a poor diet and/or not knowing exactly what exercises to try and do (and how to perform them correctly).
The good news is, with a healthy eating plan such as the 28 Day Weight Loss Challenge, targeted exercises, consistency and a splash of determination – you can shift stubborn fat and achieve a nice, firm and toned lower half.
5 easy lower body exercises to target your butt and thighs
As a mum on-the-go, you're going to need as much lower body strength as possible to keep up with your active kids (and shift stubborn fat of course).
28 Day Weight Loss Challenge member Paula Dickson says the following 5 lower body exercises have done wonders for her booty and fitness. Thankfully Paula has taken the time to demonstrate these effective and easy-to-do-at-home butt, hips and thigh focussed exercises.
Before you know it – your booty will be looking peachy!
1. Squats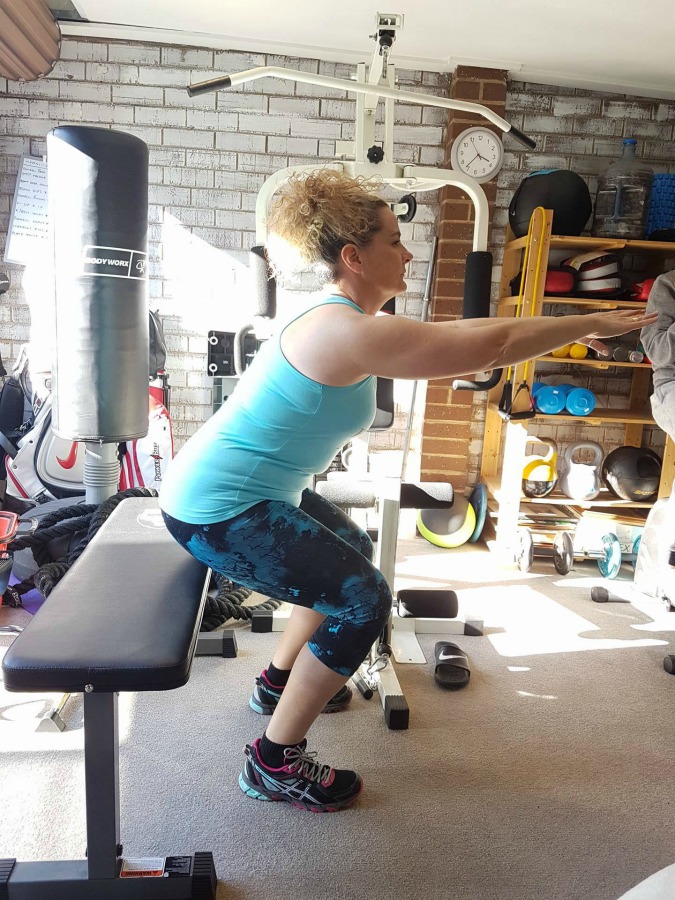 Squats. Squats. Squats.