Detoxing doesn't mean living off only salad. Far from it!
Today we have a sneak peek of some of the recipes from the recent Cleanse Week on the 28 Day Weight Loss Challenge.
These recipes have detoxifying ingredients that are ideal to help you lose weight in a healthy way, all while enjoying delicious food.
PLUS we are giving away the recipe for the incredible TWO MINUTE Chocolate Cake (see below), direct from the 28 Day Weight Loss Challenge.
Detoxing recipes you MUST try!
The following is an outline of just some of the delicious food you can enjoy when on the 28 Day Weight Loss Challenge and these are specific detox recipes!
And we promise – not a boring dressing-free green salad in sight!
Breakfast: Gluten-free Granola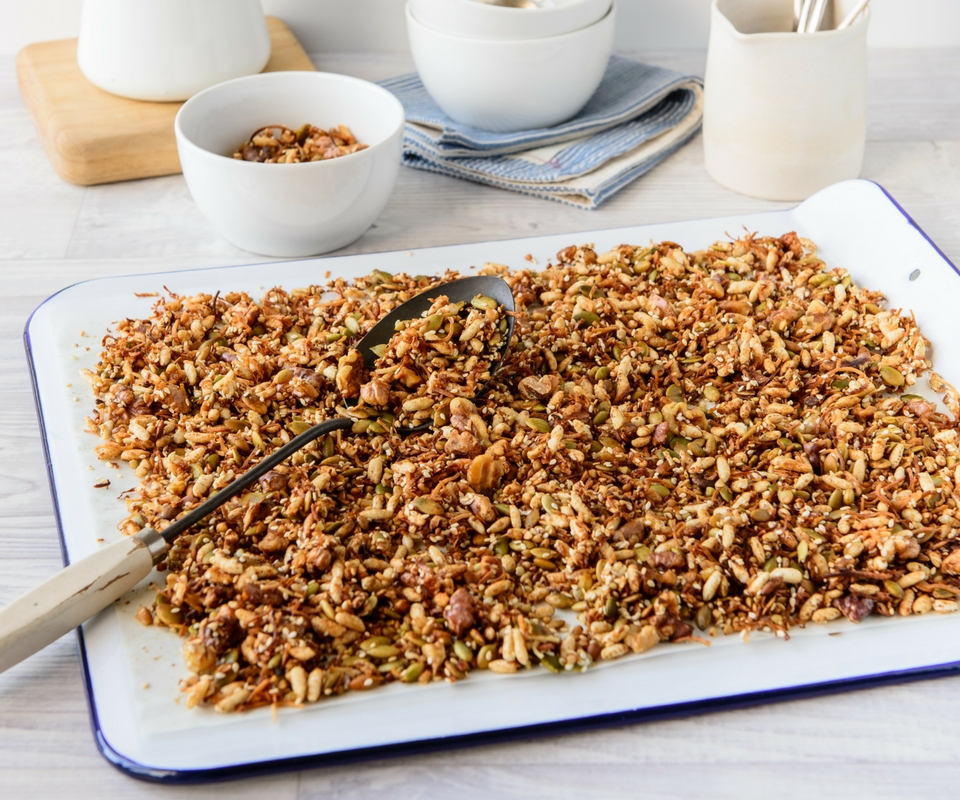 290 calories per serve
This recipe serves 6 and so make a big batch to ensure you have a healthy breakfast done for the whole week.
With seeds, nuts, coconut and puffed rice, it's delicious as well as super filling. All that fibre is great for your digestive system, to get things moving in the morning.