Dominique's 3.7st weight loss journey
This Heathy Mummy's weight loss journey began again after the birth of her second baby.
By starting off walking lightly 3 days a week, within a couple of months Dominique had lost 1.12st and was walking for up to an hour 4-5 days a week.
"I always loved the motto 'baby steps' which is what I used and still use each day," she said.
In combination with this routine she was following her 28 Day Weight Loss Challenge meal plan and tweaking it to suit her partner and toddler.
"That's what I love about the 28 Day Weight Loss Challenge app and meal plans, being able to tweak it to your needs and budget," she says.
After a few months she then signed up to the gym as she wanted to start toning all areas of her body.
Top tips for success
"I meal prep every week! Meal prep is key even if it's small. I make at least 4 different main meals, 2 lunches and 4 different snacks and they're all freezable and go in our deep freezer.
This keeps us on track and is easy if we are having a late night or I'm late from gym because some days I just want to smash out a group class," she says.
Pregnancy marks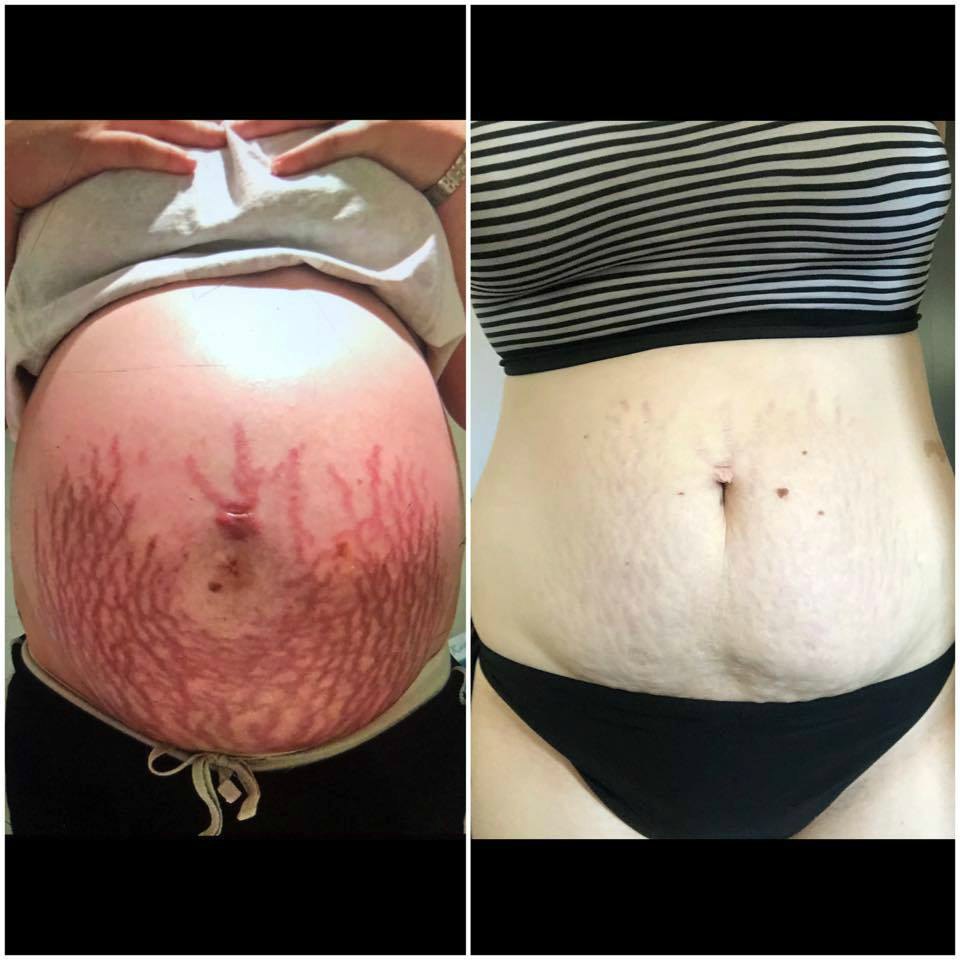 At 33 weeks pregnant Dominique discovered she had a pregnancy rash, called PUPPPS.
"It starts on your lower abdomen, normally on stretch marks and basically spreads to your whole body except for your face and souls of your feet. The rash turns to blisters on your belly and the rash that spreads from head to toe, burns 24/7," Dominique recalls.
At 38 weeks she was induced due to PUPPPS and had her healthy baby boy. She was, however left feeling insecure and wanting to hide her body in maternity clothes after the birth. Following the 28 Day Weight Loss Challenge since her son was 6 months old, she has found her confidence again.
"I love how energised I am, how beautiful I feel within and how gorgeous I feel in anything I put on. I love my stretch marks, even my scars from my PUPPPS rash. They're the marks of growing children and my journey as a mum. I'm a warrior, a fighter and a protector," she says.
Due to breastfeeding Dominique eats a mixed diet and doesn't eliminate anything.
She says, "I eat breads, good carbs like pasta and rice, fruits, flour, home baked goods. I eat everything! I just make sure I eat in moderation and stick within my calorie limit which is amazing being 2400 calories a day."
Since October 2017 Dominique has lost 3.7st and over 70cm from her body.
Join the 28 Day Weight Loss Challenge today and begin your weight loss journey with thousands of other mums.