We are so excited to announce Brand New Workouts coming to the Healthy Mummy App!
Introducing our AFTERBURN workout program that will help you to burn calories for up to 36 hours AFTER you have FINISHED your workout – yes you read that right! This is called the 'afterburn effect' and we are bringing it DIRECTLY to your home workouts in The Healthy Mummy app!
In 2022 join our NEW way to get fit, torch those calories and fast track your strength and results – and all in the comfort of your own home with our 5 star rated app!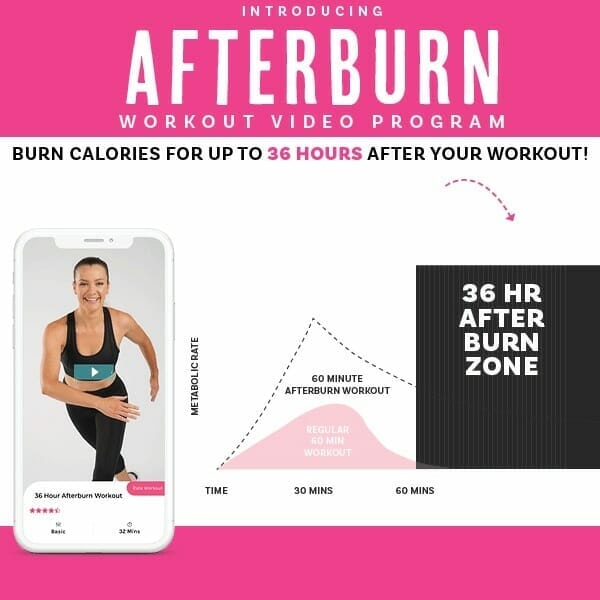 What are the Afterburn Workouts all about?
Headed up by our amazing fitness trainer Jade Hatcher, the new Afterburn Workout program is a form of High Intensity Interval training, designed for you to reach around 80% of your maximum heart rate in order for you to get the best results.
The genius of these workouts, is that they are backed by science to help you BURN calories longer than traditional workouts!
With these 30 minute workouts, you'll be aiming to work at an intensity level of 7 out of 10, which means your body is working hard but you can still hold a conversation.
Not only will these workouts increase your metabolism, they'll also increase your strength and endurance to help you speed up your results.
One of the amazing benefits of these workouts is your body's ability to stay in fat-burning mode long after your workout is finished which is known as The Afterburn Effect.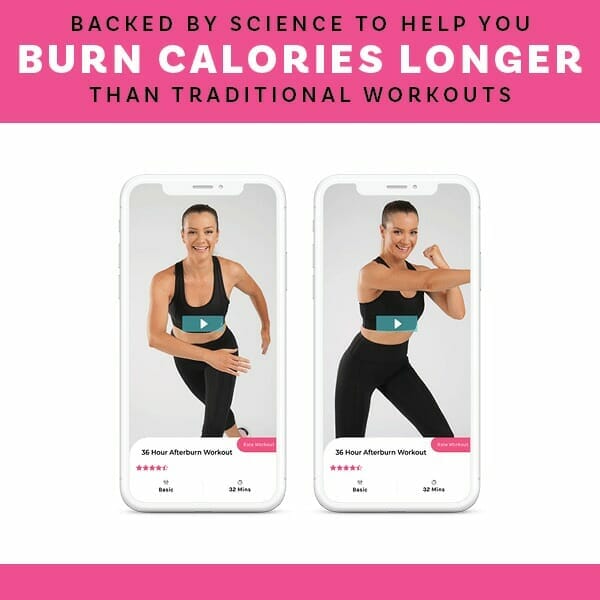 What is the Afterburn Effect?
The Afterburn effect is simply extra energy expenditure that happens after exercise. It is the fat your body burns AFTER you have completed your work out.
The process is scientifically known as excess post-exercise oxygen consumption (EPOC) and refers to the oxygen your body needs to restore itself to the pre-workout state (your resting metabolism).
When you do our Afterburn workouts, your body uses more oxygen than it normally does. The more oxygen your body uses; the more calories you will burn. But here's the thing, your body doesn't stop using excess oxygen the moment you stop your workout!
For your body to return to its normal resting state, it uses oxygen to get there. So the 'Afterburn' refers to your body working hard to get back to that resting state, where you will burn more fat and use more calories than you would if you were just sitting around or doing light activity.
Simply put, the more afterburn you generate, the more calories you burn and the more weight you lose.

Who can do the Afterburn Workouts?
Anyone who wants a super efficient workout to get fast results. While the program is designed for moderate to advanced individuals, lower impact exercise alternatives are given along the way for beginners who are after a bit of a challenge.
Please note, if cleared by a medical professional for exercise, the lower impact options are safe to do while breastfeeding and pregnant or postpartum.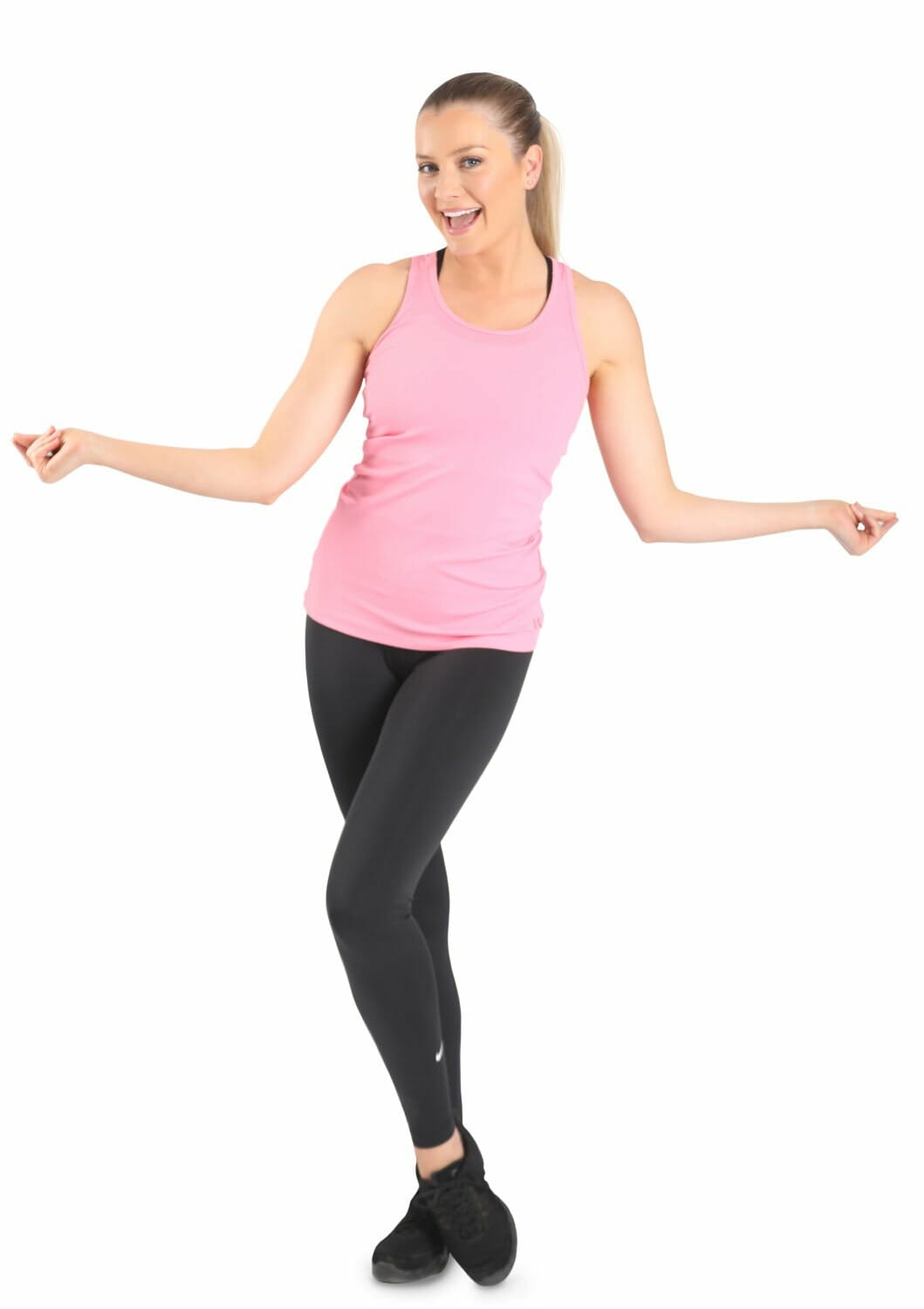 Jade is super excited to be the fitness trainer of the Afterburn program and is a massive fan advocate for these types of workout.
"Afterburn workouts are a wonderful and efficient style of exercise as your body will continue to burn calories even after you are finished working out!! These 30 minute, high intensity workouts will have you sweating and smiling as you work your body reaping those long term benefits."
Make 2022 YOUR YEAR to SMASH your health and weight loss goals with the 28 Day Weight Loss Challenge!
With over 5000 family friendly recipes and over 500 at home workouts, along with mindset support The Healthy Mummy App, home to the 28 Day Weight Loss Challenge has everything you need to get in control and on top of your health.
Be Inspired by some of these amazing women who have transformed their lives in 2021!
Amanda Grace  lost 6.2st in 7 months!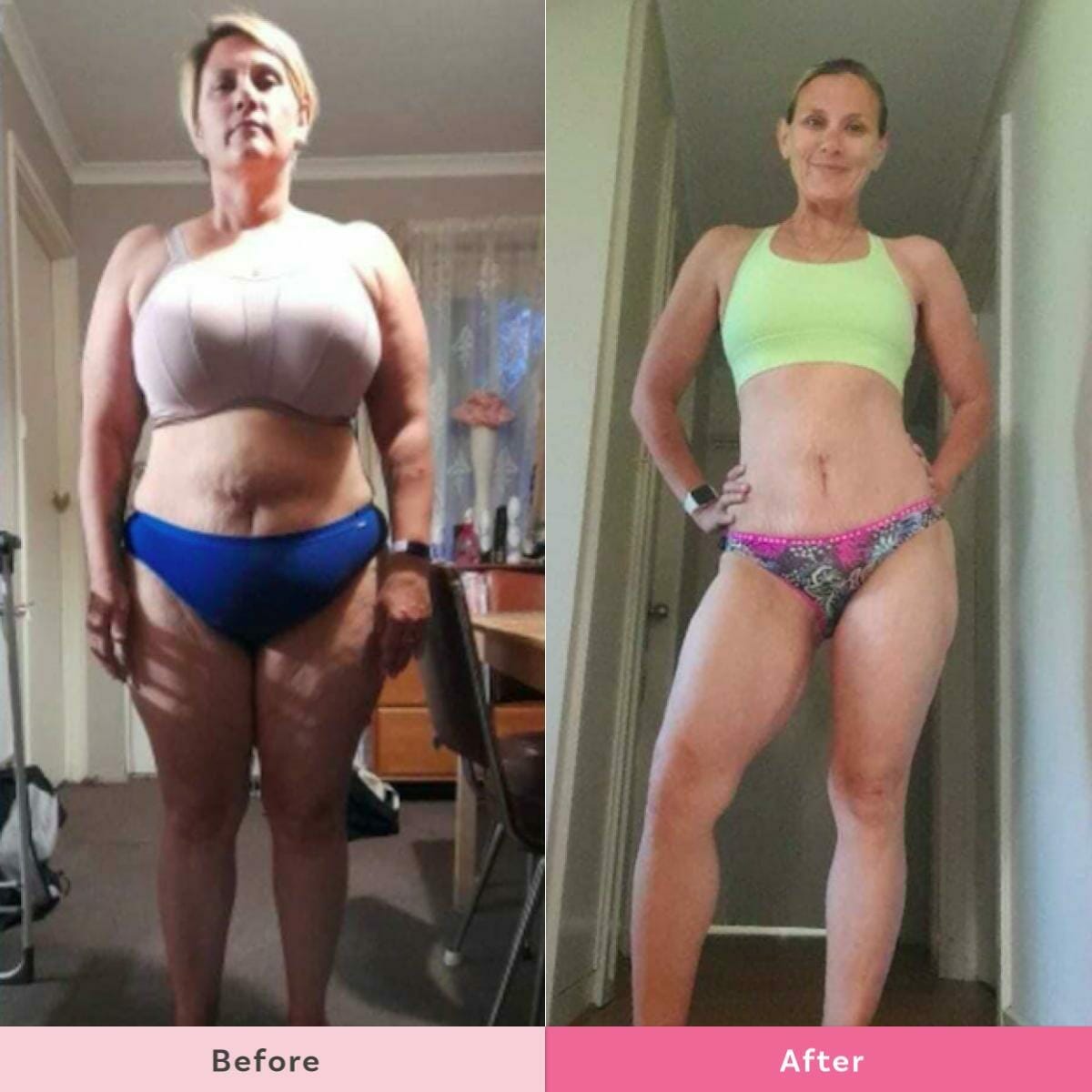 Amanda you are incredible! She has completely overhauled her lifestyle with the help of the 28 Day Weight Loss Challenge and transformed herself both physically and mentally.
She says, "Never in my wildest dreams would I have ever thought that in less than 12 months I could completely turn my life around for the better."
"Losing 6.2st took 7 months and have been maintaining 9.4st for at least 4 months I've been part of The Healthy Mummy community for 13 months."
"I smashed goals I'd set for myself out of the park. Why? Because I chose to put myself first and turn my health completely around. I now am so completely comfortable in my skin and learning to love aspects of myself that I thought were long gone."
Kelly White has lost 8.5st and gained so much confidence!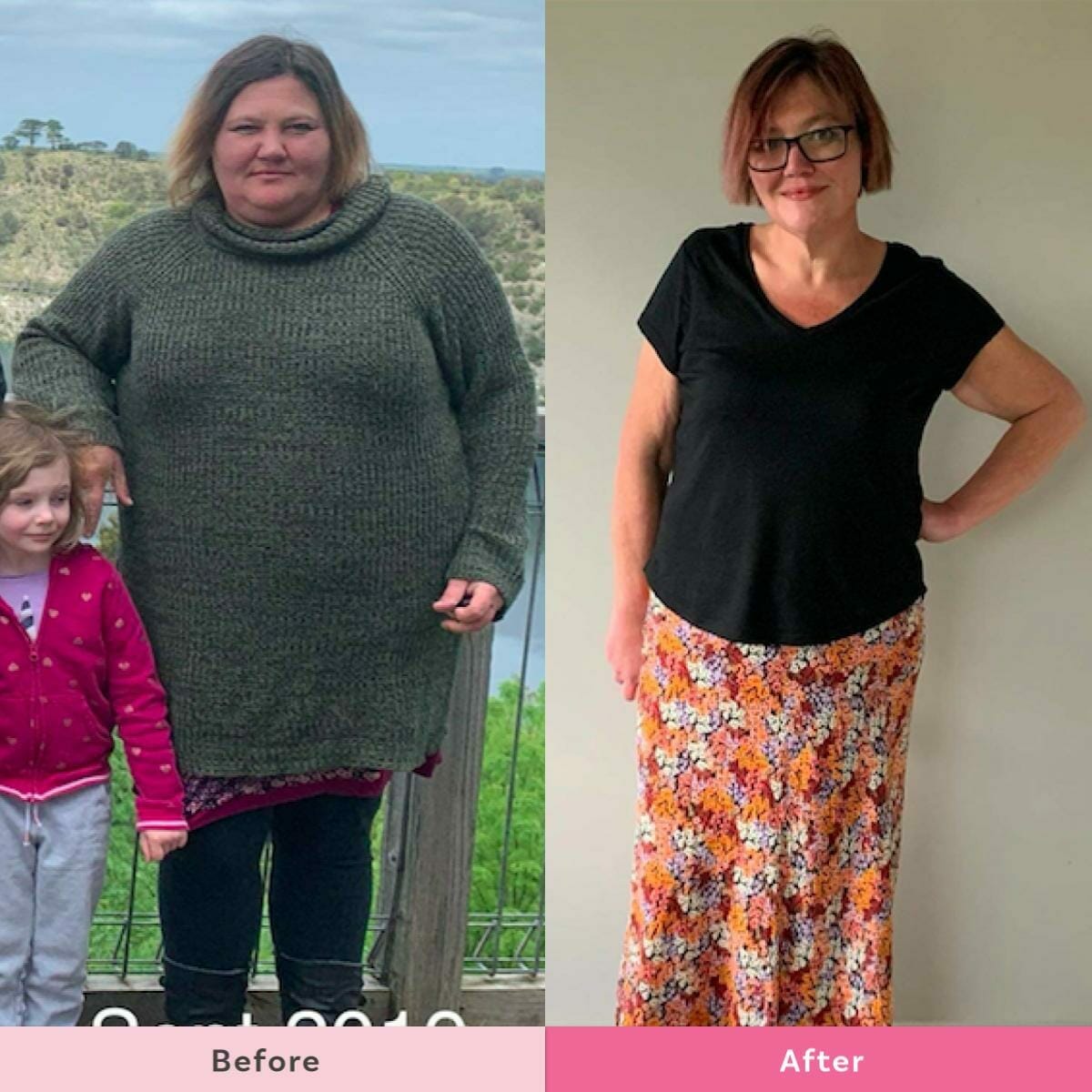 The Bendigo-based mum-of-four reveals she knew she needed to make a change after she found herself struggling to breathe at times."I was becoming really unhealthy, my asthma was getting worse and I was struggling to breathe," she says.
"I had arthritis in my feet and knees and it was being impacted by the extra weight, plus my body was sore and achy all the time."
"I joined The Healthy Mummy Facebook page and started reading other people's amazing stories and trying a few recipes. It was the first time I started counting calories.
I signed up to The Healthy Mummy app and I've never looked back. I've lost 9.4st in total and am currently 12.4st. I've gone from a size 26 down to a size 14."
"I've gained so much confidence and no longer hide from the camera," she admits. "I jump in photos voluntarily now and have many selfies in my camera roll."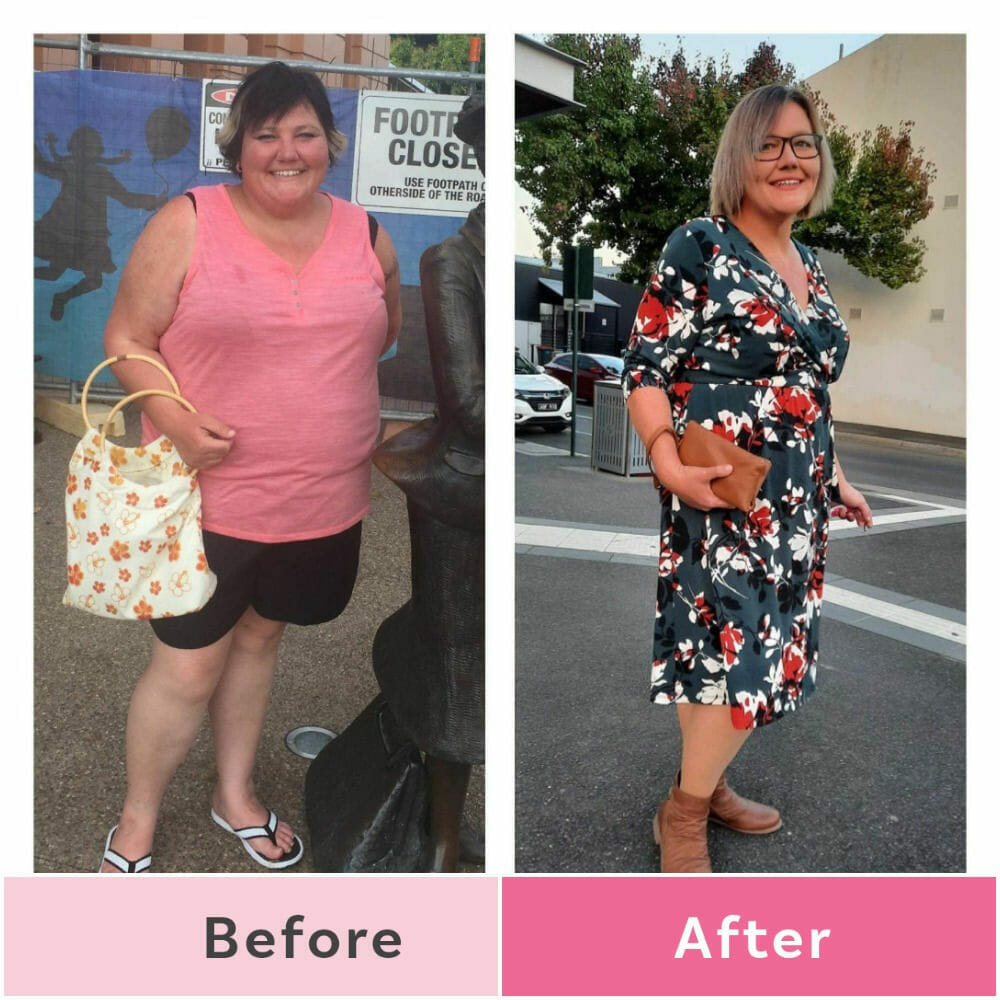 Join the 28 Day Weight Loss Challenge TODAY
Want to shift your baby weight but feel like you have NO TIME in your day to exercise and eat healthily? That's where the Healthy Mummy's 28 Day Weight Loss Challenge can help.
Our Challenge entails: 
Fully Guided Daily Fitness Program with over 500 Workout Videos – NO equipment needed on 80% of workouts

Over 500 workout AT HOME videos. Chose from Boxing, HIIT, Tabata, Yoga, Dance, Post Baby, Weights, Baby Wearing, Strength, Advanced Fitness, No equipment AND MORE!

Weekly nutritionist developed, fully customisable, family friendly meal plans

Over 5,000 easy and budget friendly recipes at your fingertips

Daily motivation and support from MyCoach and MindPower features

24/7 support from our private support groups

NEW Wellbeing section with Self Care videos, Mental Wellbeing Videos, Meditations and Podcasts