ARGOS have issued an URGENT RECALL on Cuggl high chairs due to safety concerns.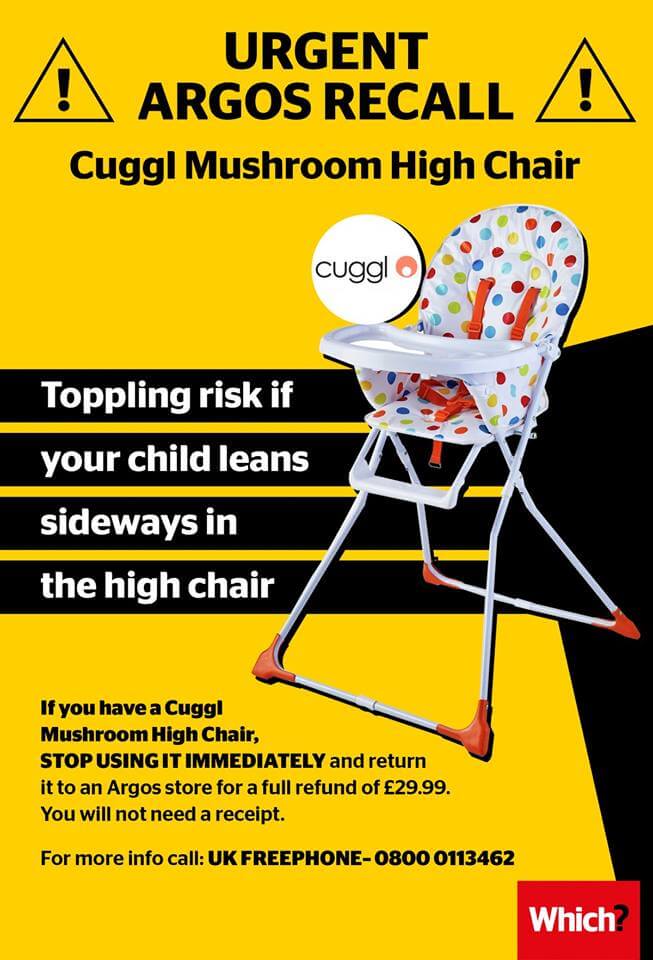 Safety alert issued for popular high chair
The chair poses a toppling risk if your child leans over in their high chair
A company spokesman for Argos has advised consumers, "If you have a Cuggl Mushroom High Chair, STOP USING IT IMMEDIATELY and return it to an Argos store. We have identified a stability issue with the Argos Cuggl mushroom highchair.
"The safety of our products is our priority and so we are recalling this product.
The product in question is the Cuggl Mushroom High Chair, catalogue number 7094143.
"Testing has shown that if a child leans sideways in the high chair there is a risk that the chair could topple over, injuring the child and damaging the high chair."
'We are asking customers to stop using the highchair and return it to store where they will receive a full refund.
'We are also apologising for any inconvenience this may cause and urgently investigating with our supplier.'
If you have this chair you can return it to ARGOS for a full refund.
Which? have also advised people that they are currently talking to a number of retailers who sell similar high chairs and will update the alert as they get more information.
In the meantime it is advisable to be extra cautious when you are using any similar chair and do not leave your child unattended.
Join our community!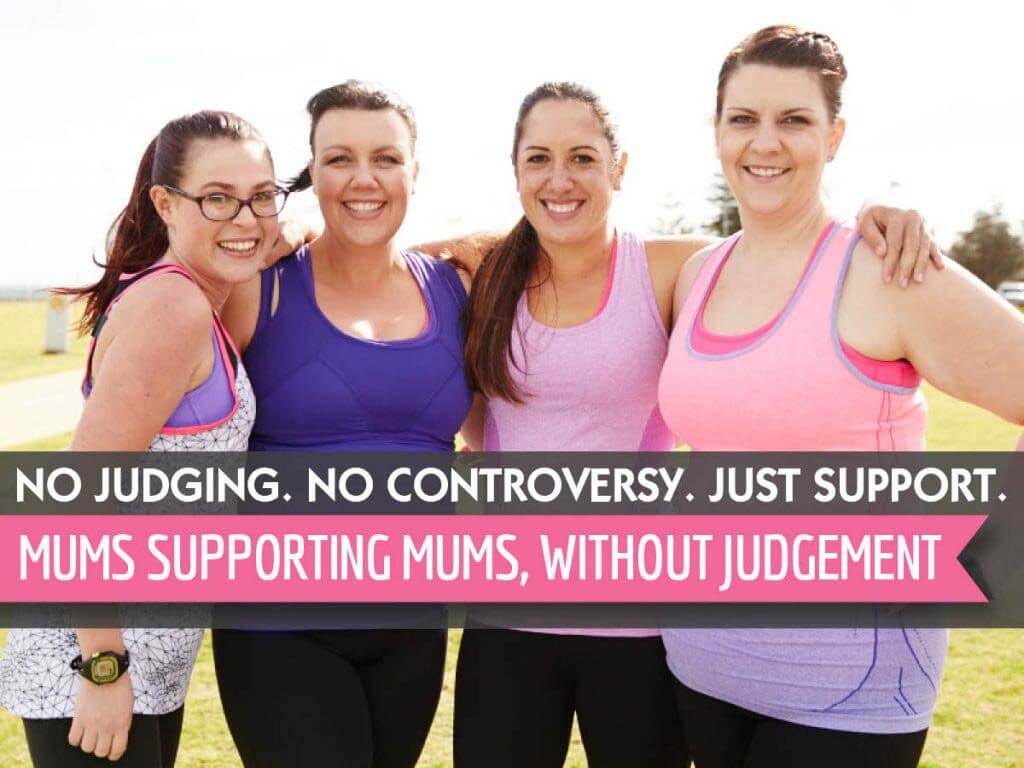 Have you connected with us on our social media platforms with over 2 million mums?
When women support each other incredible things happen! With over 2 million like-minded mums globally, who can offer daily support to the Healthy Mummy members, we have communities that are here to support, motivate and empower you 24/7.