There are lots of of reasons why you may be struggling to lose weight or see the scales shift, despite all your best efforts.
You are not alone!
These 10 women, who are following the 28 Day Weight Loss Challenge, share the biggest weight loss mistakes they've made but also how they overcame them to go on and shift pounds…
10 of the biggest weight loss mistakes and how to overcome them
Binge eating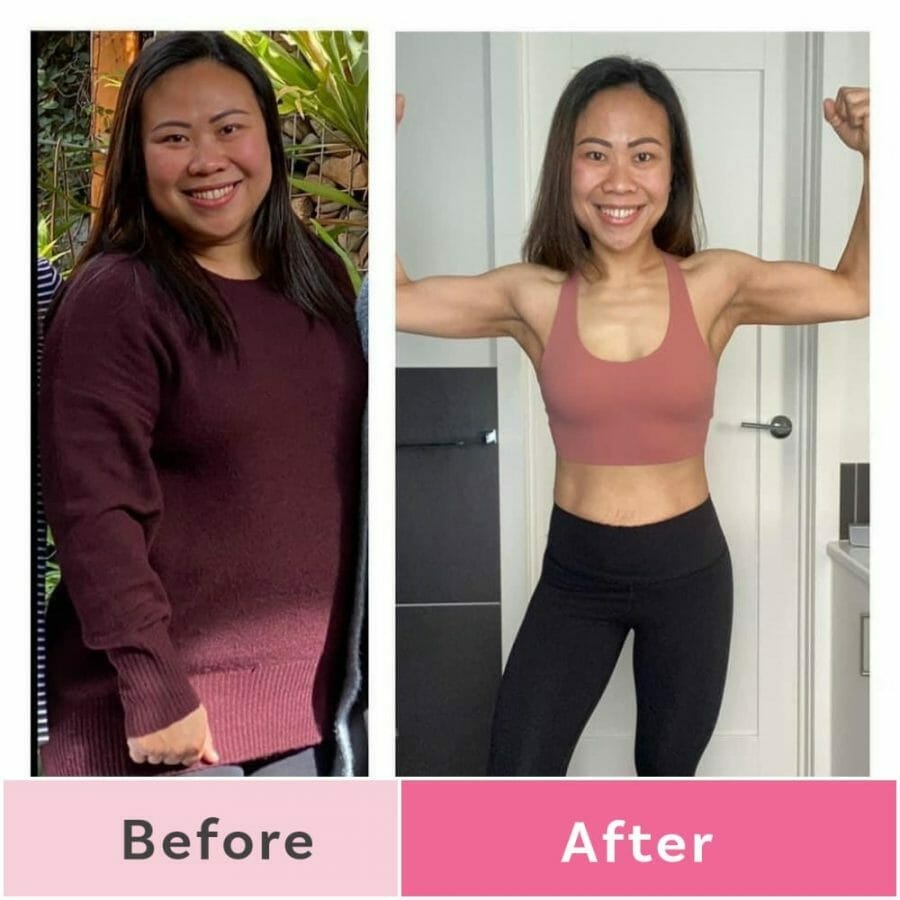 Are you caught in a cycle of binge eating, then feeling guilty and depressed, only to do it over again?
Binge-eating can really de-rail all of your weight loss efforts and it often means you aren't eating a big enough breakfast or properly throughout the day, resulting in you feeling ravenous of binge-eating in one go.
Alternatively, many people find themselves binge-eating due to boredom.
Lina Adams had the exact same issue. She says, "My biggest weight loss mistake is binge-eating, when I feel bored or emotional I will be overthink unhealthy foods and then eat whatever I want. 
"I've lost 4.5st in 12 months with The Healthy Mummy (over 3st in the first 6 months ).Your mindset is really important for your weight loss journey. Always remember why you started, trust the process, do your best and don't give up!"
Fasting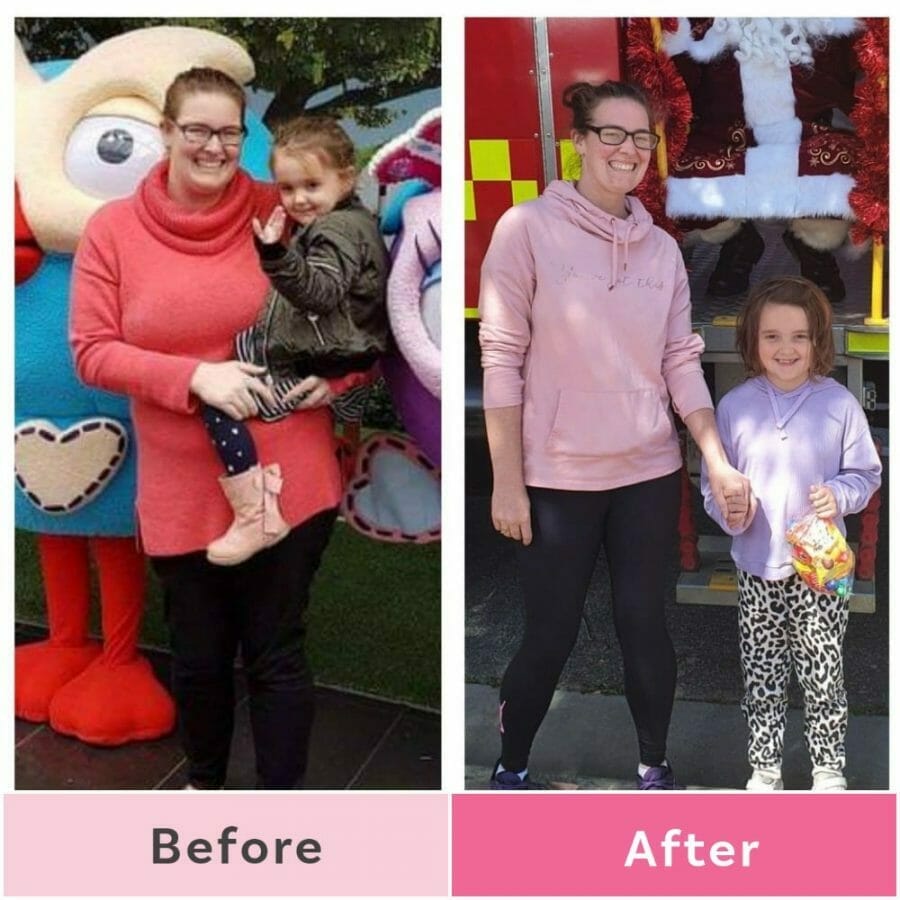 You may think by not eating that you will lose weight but sometimes the body stores food to protect itself, if doesn't think you'll eat for a while. Often, people who don't eat throughout the day then tend to overeat at night because they are so hungry.
Courtney Thursfield says, "My biggest weight loss mistake was jumping fad diet to fad diet and all of them in between.
"I'd go from not eating enough, to eating only one thing, to just drinking juice or soup. With The Healthy Mummy I lost 4.2st in 14 months and maintained that loss for nearly 2 years. 
"Consistency is my top tip for success. You don't need to be perfect everyday, you just need to be consistent."
Restricting Calories

Restricting your calories may cause your metabolism to slow down and stop you losing weight. It can also lead to your overeating and then gaining weight.
Ashana Spinelli says, "My biggest weight loss mistake before finding the healthy mummy was definitely restricted calories. 
"I starved myself on the blanket prescribed 1200 calorie diet that you see all too often. I would go 'on' said diet, deprive myself, eat nothing but boring foods and  lose a bit of weight. However, when I went "off" the diet all the weight would pile back on, leaving me feel defeated. 
"Since finding The Healthy Mummy  I've learned to eat to my calories for my BMR. It has helped me drop 3.6st in 5 months and I have been maintaining easily for the last 7 months. That's the longest I've ever kept weight off!
"The best part is I am never deprived. I don't even feel like I am on a diet. Nothing is off the cards. My biggest tip around dieting has always been 'swap, don't stop'."
Fad Dieting/ Eliminating Food Groups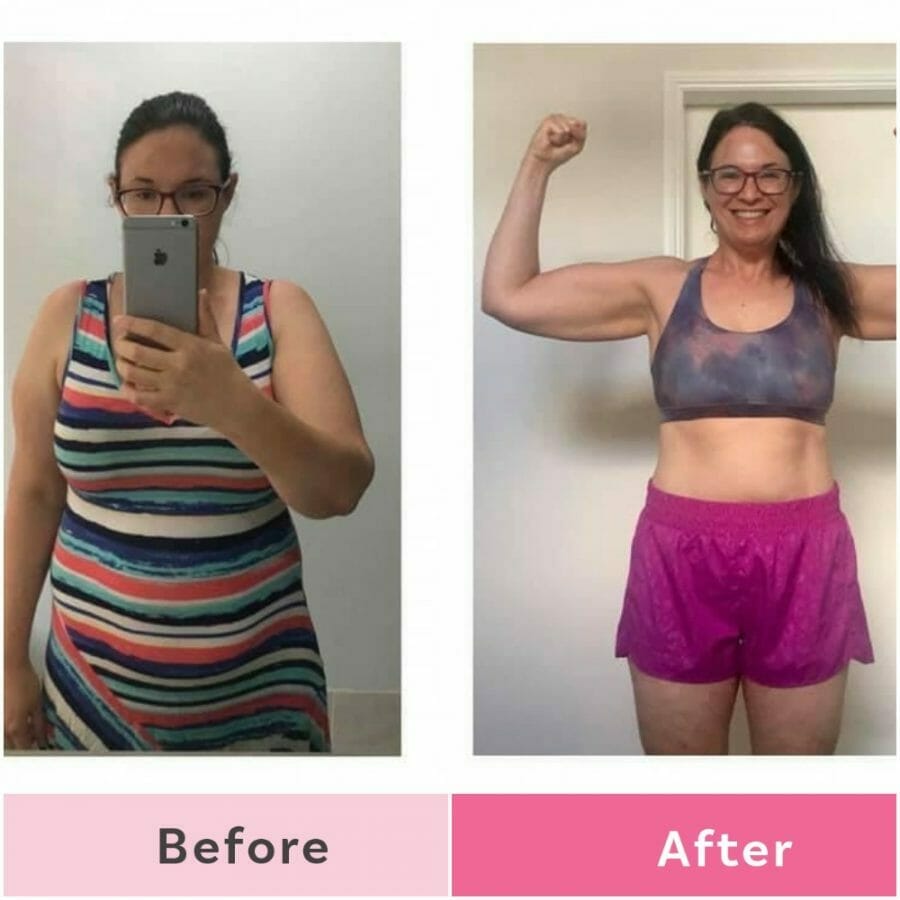 Many of us have been lured in by crazy weight loss diets for 'quick fixes'. And sure, while some of us may see a quick drop in weight while following a soup-only diet or some sort of liquid detox – the reality is – when we come off these plans – the weight just piles back on.
Gemma Corey says, "My biggest weight loss mistake was wasting too much time and money on diets which were not sustainable for my lifestyle.
"My family couldn't or wouldn't eat the food, the exercise commitment was too much and when it ended or I reached my weight loss goal, I was left with no support. I would quickly regain the weight because I never learned how to eat healthier or adjust to a moderate workout program to maintain my weight loss. It was all or nothing!
"I have lost 6.3st following the Healthy Mummy 28 Day Weight Loss Challenges and incorporating their smoothies and supplements into my lifestyle. It took me just over 12 months to lose this amount of weight. 
"My top tip for success is to find a lifestyle program that is sustainable for you, your family lifestyle and budget (like Healthy Mummy is for me!) I have never been able to lose this much weight or maintain it long term.
"Having access to heaps of budget and family-friendly meals and the ability to do effective workouts at home has made my weight loss journey such a success! Thanks to Healthy Mummy, I have finally learnt how to live a healthier and more active lifestyle!"
Focusing on the scales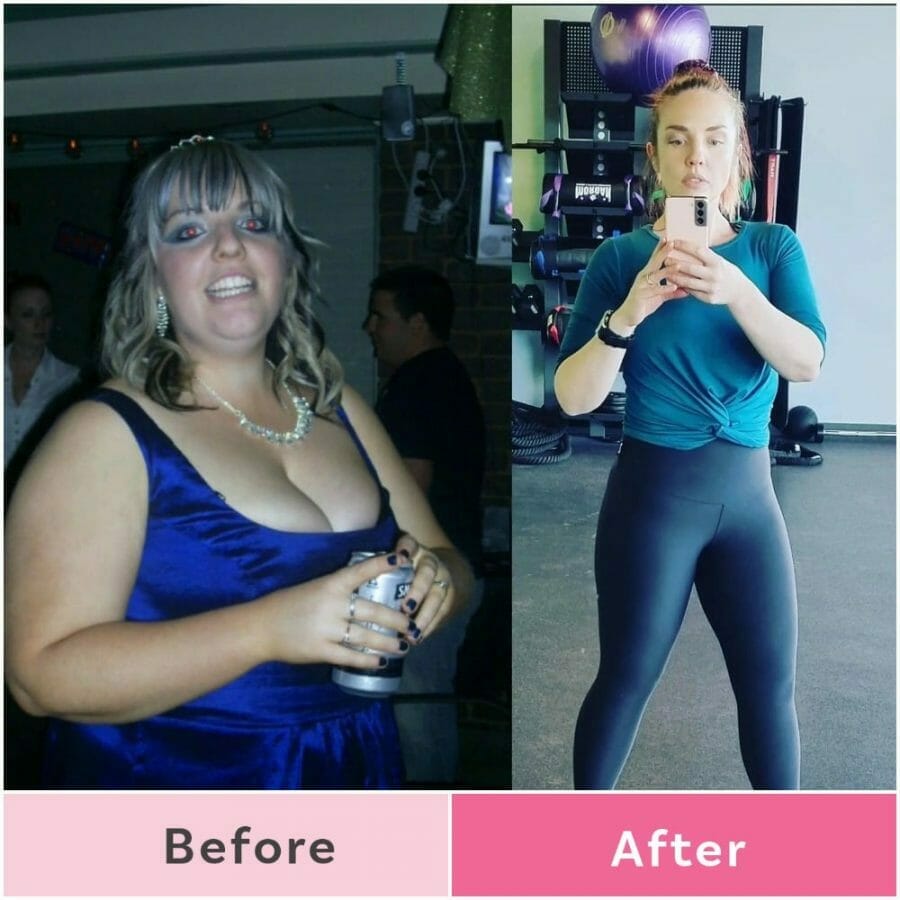 It's so easy to let the digits on the scales become an indicator of your success and become obsessed with numbers.
Nothing can wreck a good attitude or motivation like those numbers on the scale, so don't let them take over or they could break you down and knock your confidence and may cause you to overeat.
Cassie Krawczyk says, "My biggest weight loss mistake is focusing too much on the scales. When I first started it was consuming too little calories thinking a 1200 calorie plan would be the only way to lose weight
"I've lost 6.7 st with The Healthy Mummy. Took 2 years to lose, then maintained for 4 years and a third pregnancy
"My top tip for success is to have a reason other than for your own self. A reason that will keep you going no matter what. Mine was for my kids. I will do anything for my kids. So when I felt like giving up I reminded my self it was all for them. To have a healthier mum in their lives."
Not tracking food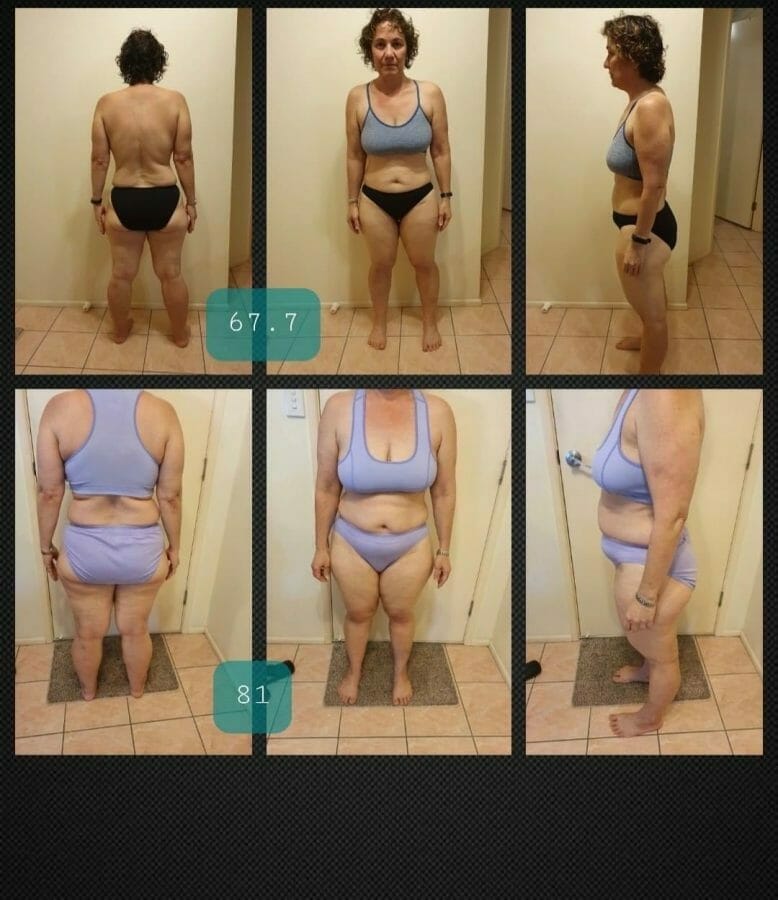 There's a difference between calorie counting and not keeping a track of what you are eating. If you aren't aware of what's going into your body, it may cause you to overeat.
Donna Reynolds has lost 2 st through The Healthy Mummy. 
"My biggest weight loss mistake, is not tracking my food and guessing the calories and not exercising enough and focusing on the scales to much," she says.
"Now, I prep and track my food no more guessing the calories, I also do more exercises than before and when the scales don't move I don't stress or let it derail you, your weight fluctuates all the time."
Unrealistic Ideals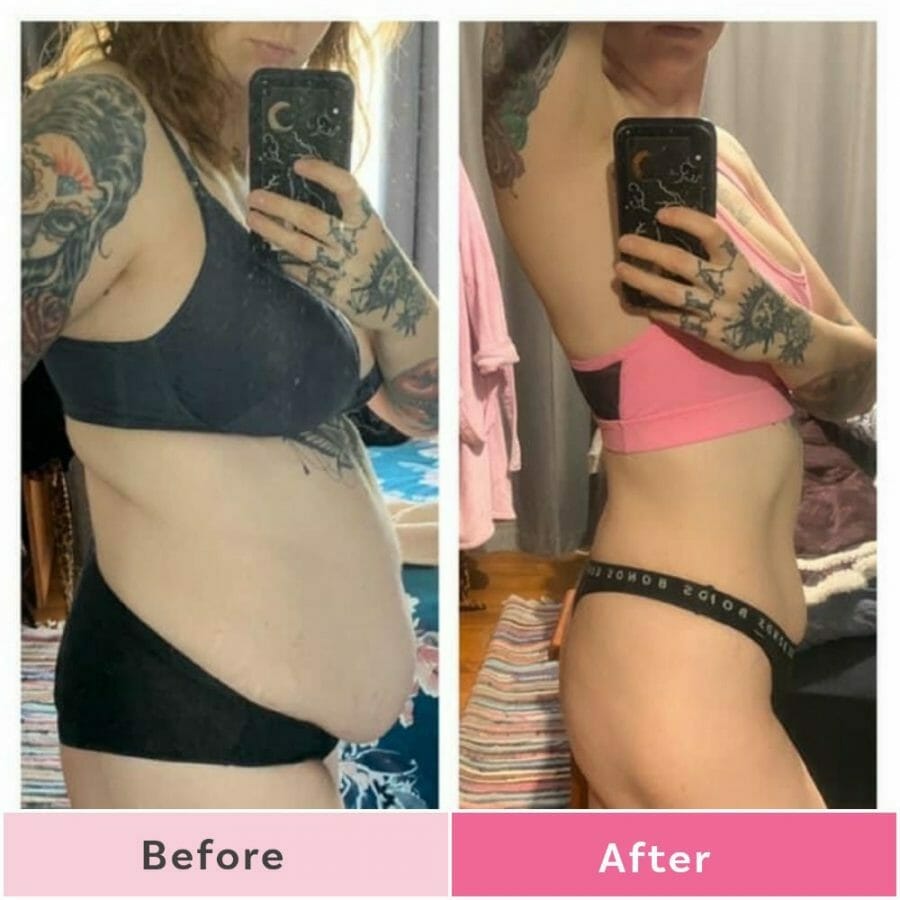 While it's good to have large goals, it's important you break them down into small, achievable goals in order to not feel overwhelmed.
Rose Enniss says, "I think my biggest weight loss mistake, would have to be having unrealistic ideals. I wanted to loose large amounts, super quickly, and super easy. Whether it be fad diets, tablets, massively restricting food, all of that, they never work. And that would make me even worse.
"That's why I love The Healthy Mummy lifestyle. It's something that you can stay with. You don't miss out on anything. The focus isn't fast. It's sustainable. I've lost around 5.8 st this journey and it's taken me 12months.
"My top tip is slow and steady will always win the weight loss race. No matter if your loosing big numbers, small numbers, toning or even just overall improving your health! Consistency is what will get you there."
Over-exercising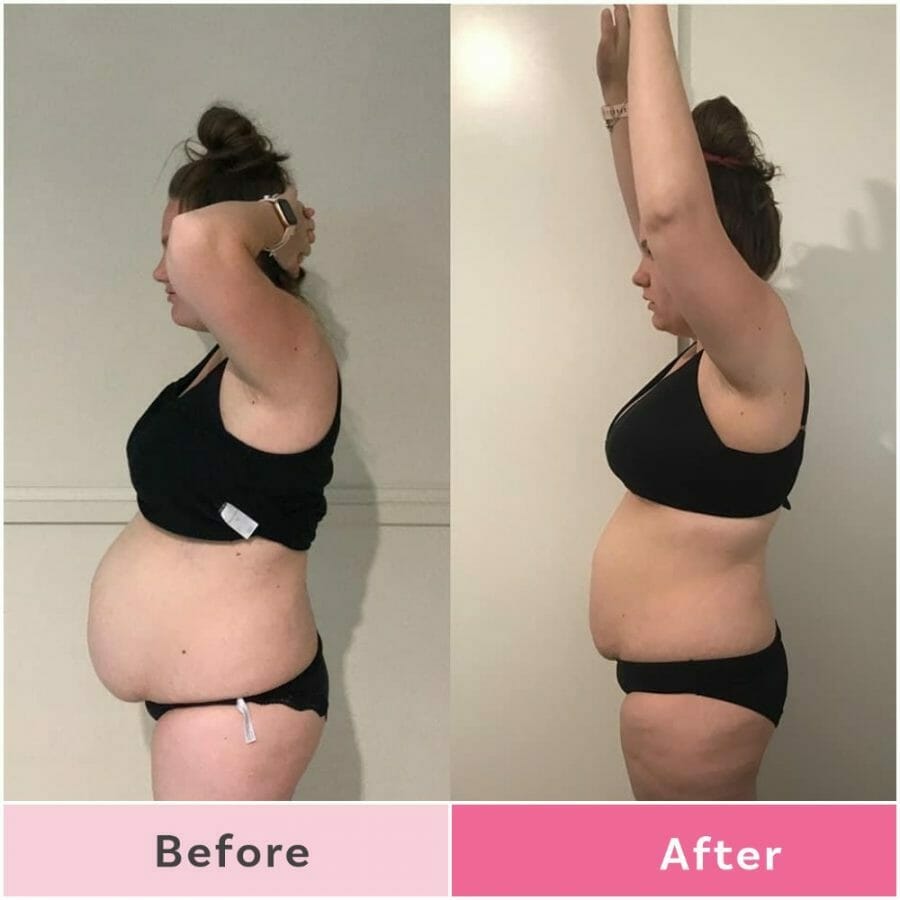 While exercise is important to leading a healthier lifestyle, it's not a ticket to overeat or make poor food choices.
Angie Shannon says, "My biggest weight loss mistake was actually when I first started. I thought I could eat whatever I wanted and just exercise and I'd lose weight.
"So while I was exercising for up to 2 hours or more a day plus hitting around 20,000 steps a day it was a constant cycle of trying to basically outrun a bad diet and lifestyle. It was super exhausting.
"Then I found The Healthy Mummy and from there it taught me how to eat well without missing out on things I love. By combining that with exercise I dropped the weight quickly, within 6-7 months I'd lost near 2.3 st after my first baby while breast feeding and on my second journey I used those tools and went on to lose another 1.5 st. 
"My top tip for success is to really break it down to simplify your journey. Don't try and just eat salad if you don't like it, add foods you actually enjoy to eat and find the healthier alternatives to your fam faves."
Portion Control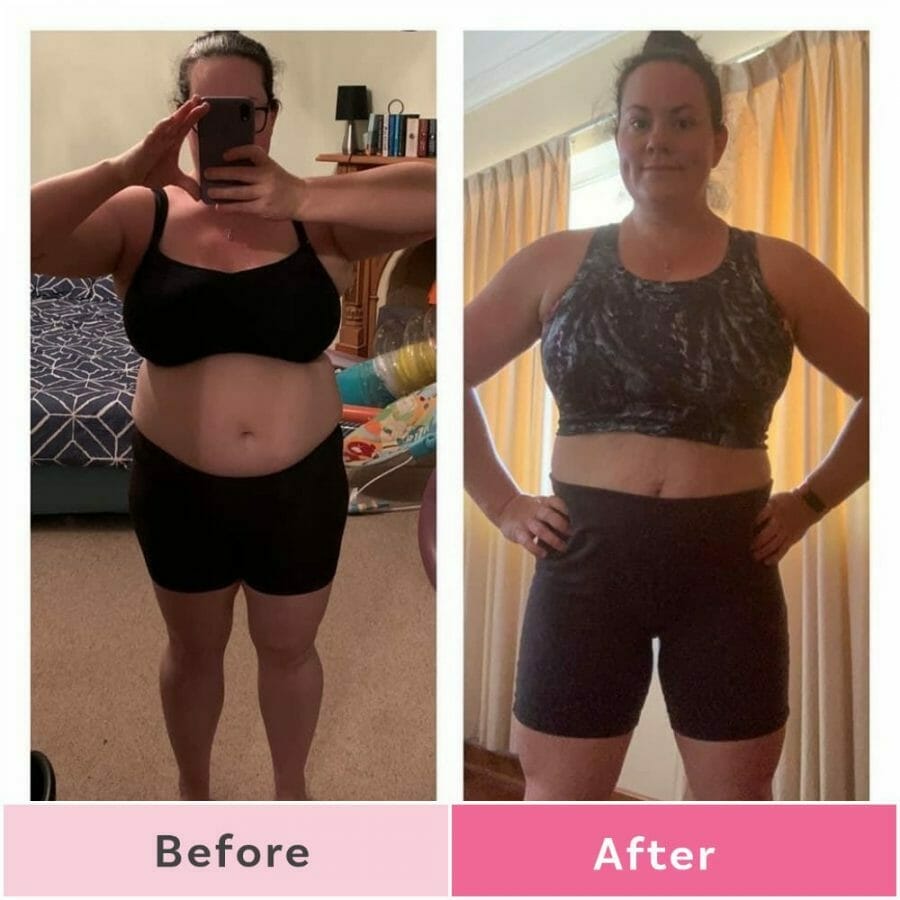 Portion control is one of the most important factors in weight loss, weight maintenance and weight gain, especially when you are trying to lose weight. If you eat just the right amount of food, you'll strike a balance and you'll be able to lose weight.
Ashleigh Williams says, "My biggest weight loss mistake is portion control because I love food. If something tastes delicious then I always go back for seconds. I've lost 13kgs since January and I'm still working on this.
"My top tip is to start small and just change a few things at a time so you don't feel overwhelmed. Make those small changes become part of your routine and then add another change. Eventually, it will all just be your lifestyle."
Wrong Mindset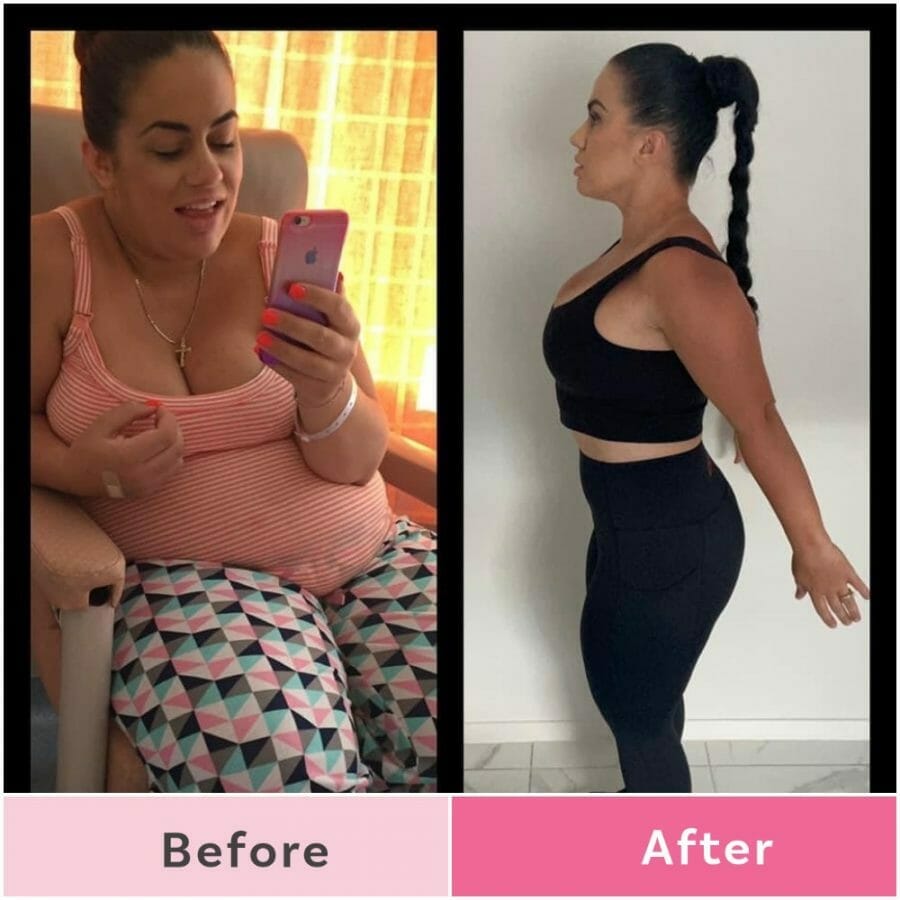 Having a positive mindset can really help stop your self-sabotaging and help you lose weight.
Melissa Timmer says, "The biggest weight loss mistake is lying to myself about how much I'm eating, not tracking my food properly and counting calories and having a negative mindset. 
"Thinking I'm eating healthy when all the scraps of my kids plates is adding up. Being in a calorie deficit and knowing exactly how much I'm eating is crucial for my results."
Join the 28 Day Weight Loss Challenge TODAY!
Want to shift your weight but feel like you have NO TIME in your day to exercise and eat healthily?
That's where the Healthy Mummy's 28 Day Weight Loss Challenge can help.
What do you get? You get access to:
28 days of at home exercise routines (no gym needed) – with video instruction
Customisable and breastfeeding friendly meal plans
Time-efficient exercises for busy mums – under 30 mins
Challenge combines Pilates exercises with interval and circuit training (HIIT)
Suitable for basic to advanced fitness levels.
Home to thousands of EASY-TO-MAKE recipes.
Find out more about joining the 28 Day Weight Loss Challenge.