Ladies, we hear you. So many of us would love to reduce the appearance of cellulite from our thighs, hips and booty.
Julia Meadows is one of these people. While the fit mum has managed to lose 1.8st* through the 28 Day Weight Loss Challenge, she is now working on banishing the appearance of her orange peel skin FOR GOOD.
Here are 4 ways she's combatting cellulite…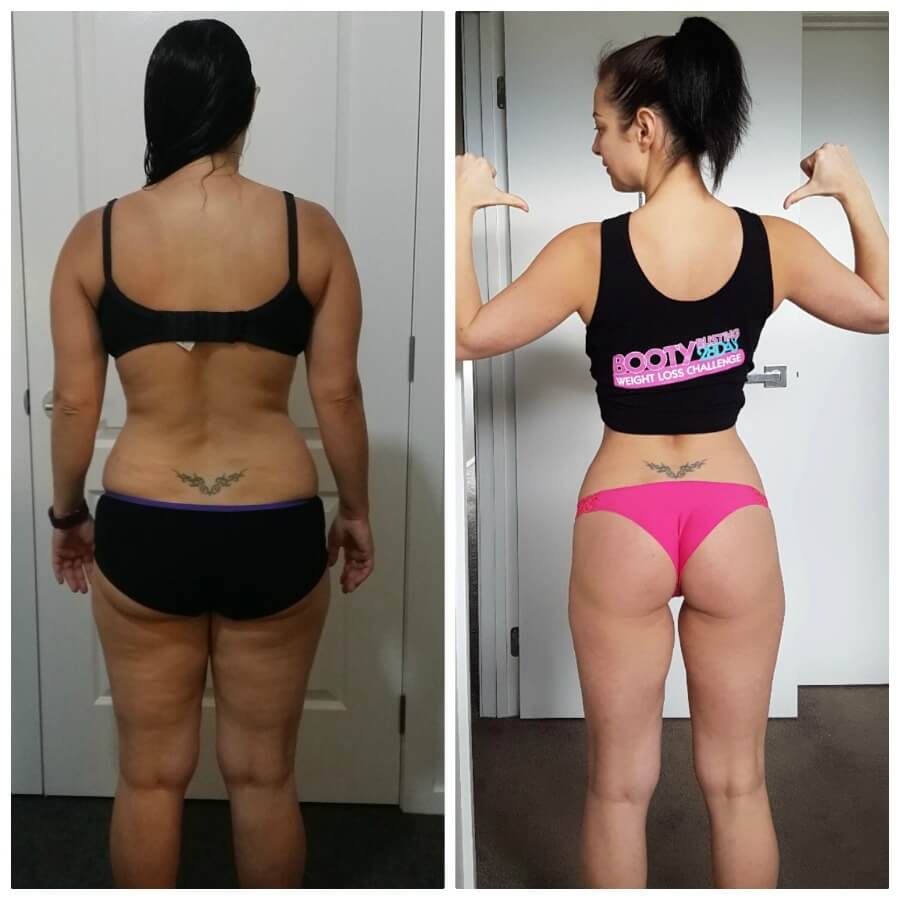 Healthy eating and exercising has gotten me to where I am now," she says.
"Unfortunately, there is no such thing as spot reduction.
"Through healthy eating and regular exercise, you'll be able to lose body fat and eventually you will lose it in your butt and thigh area too."
4 ways Julia is combating cellulite:
1. Diet
What you eat definitely plays a big part in this!
A healthy and nutritious diet is very important. By following the 28 Day Weight Loss Challenge, Julia says she knows her body is getting all the nutrients it needs from all these delicious and healthy snacks.