Jumping on the weight loss bandwagon can see like an overwhelming process in the beginning.
But these amazing mums, who have all signed up The Healthy Mummy's 28 Day Weight Loss Challenge, say there are some great ways to keep yourself in check.
Here are some of their top tips on losing – and keeping off – the baby weight…
These mums reveal how they've lost the baby weight and kept it off
Drink 2 litres of water a day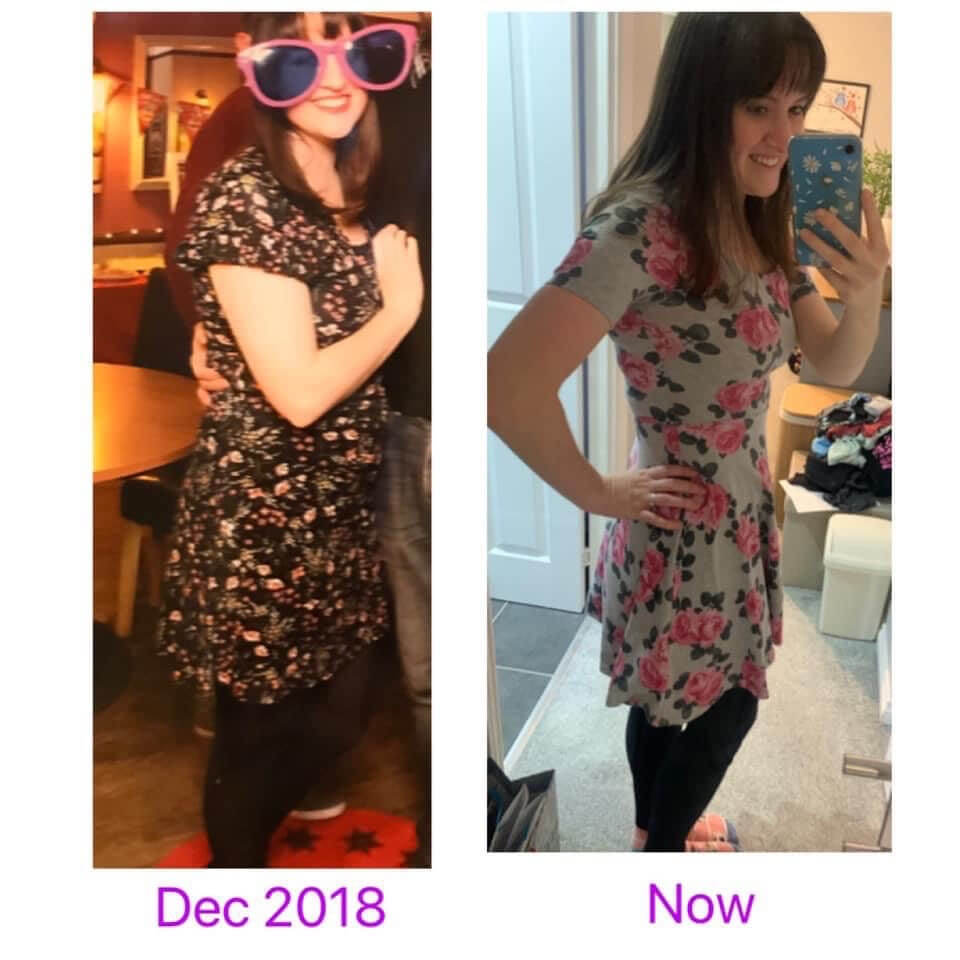 Meredith Carrington-Stait reveals she's feeling healthier, fitter and happier than she did BEFORE she fell pregnant.
"I've gone from eating junk food, never exercising and not drinking enough to eating a variety of healthy, yummy meals and snacks, exercising on a daily basis and drinking at least 2 litres of water intake every day."
"I'm now a lifetime member!"
Be patient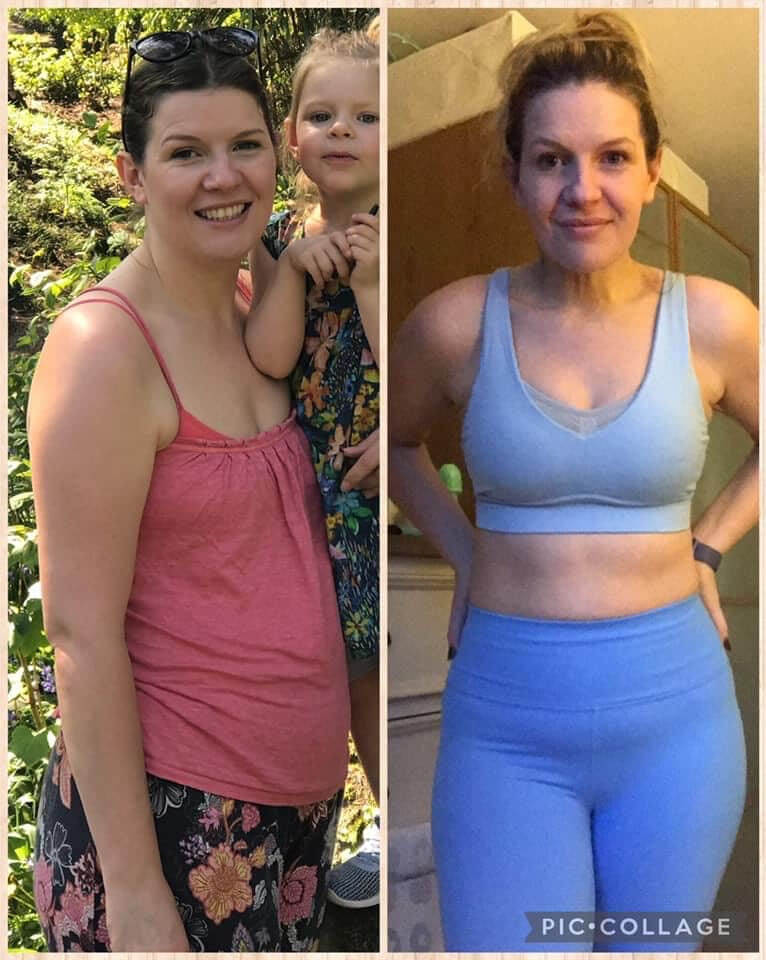 Janette Turner admits she's been struggling lately, as the scales don't seem to be moving.
"I've been struggling this week. I've been feeling bloated and gassy but I took a progress pic last night and looked back at how far I have come.
"This has boosted me. Before Healthy Mummy, I would have given up. Eaten a whole load of sweets, chocolate and pizza and put back on half a stone.
"I have learnt to be patient with my weight loss. Fast results don't stick, slow and steady is the best way, it will work if I stay with it."
Be a good role model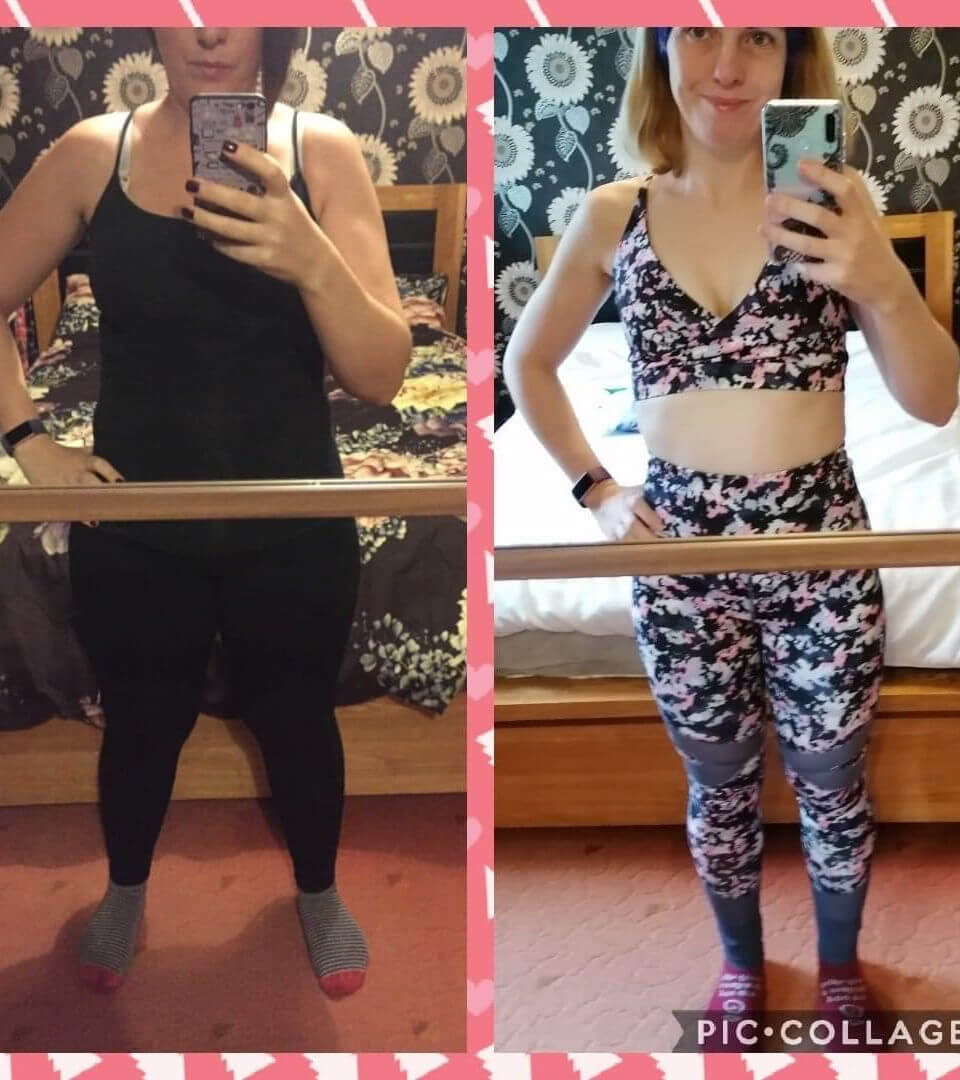 Carrie Ridley has signed up to The Healthy Mummy after each child.
"This time I'm a lifetime member. I got fab results after my first born and knew I'd be back after my second and here I am 2 stone 7lb down and feeling fab.
"I'm slimmer, fitter and healthier. I've changed my life for a much healthier one not just for me but for my family too and the kids absolutely love the meals so it's a win win!"
Stay positive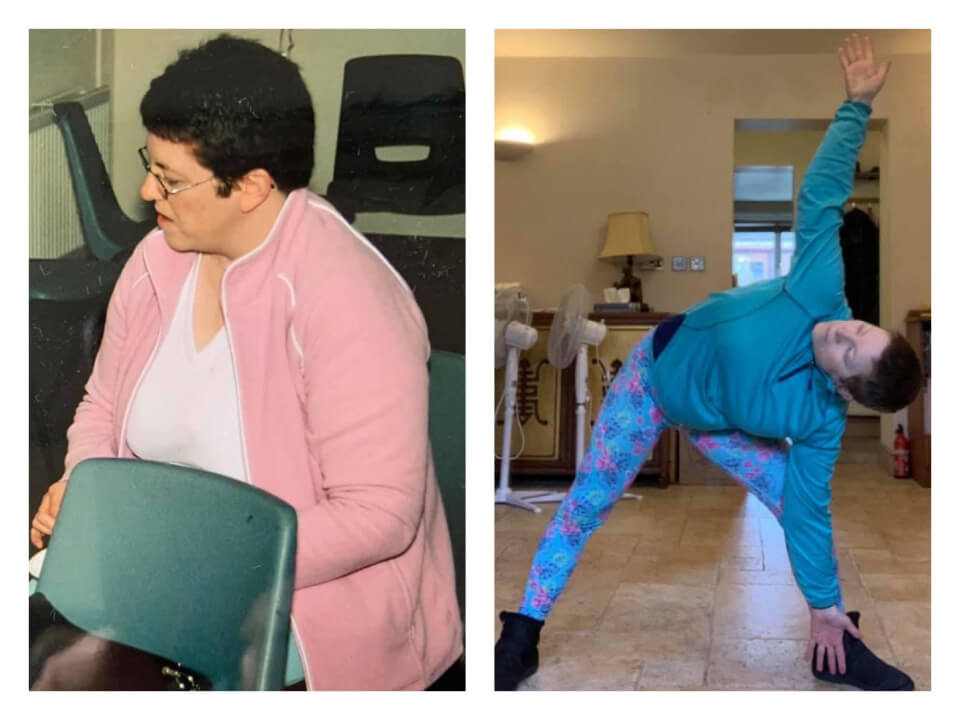 Fiona Muir says staying positive has kept her on track.
"With the scales not moving much in the last couple of weeks I'm trying to distract my negative thoughts!
"Doing my exercise this morning and realised it was no effort at all to stay upright doing the warrior stretch with Wendy. When I started doing these I was falling all over the place!
"I'm stronger, fitter, more flexible as well as lighter, smaller, trimmer! With a far healthier attitude to life."
Get support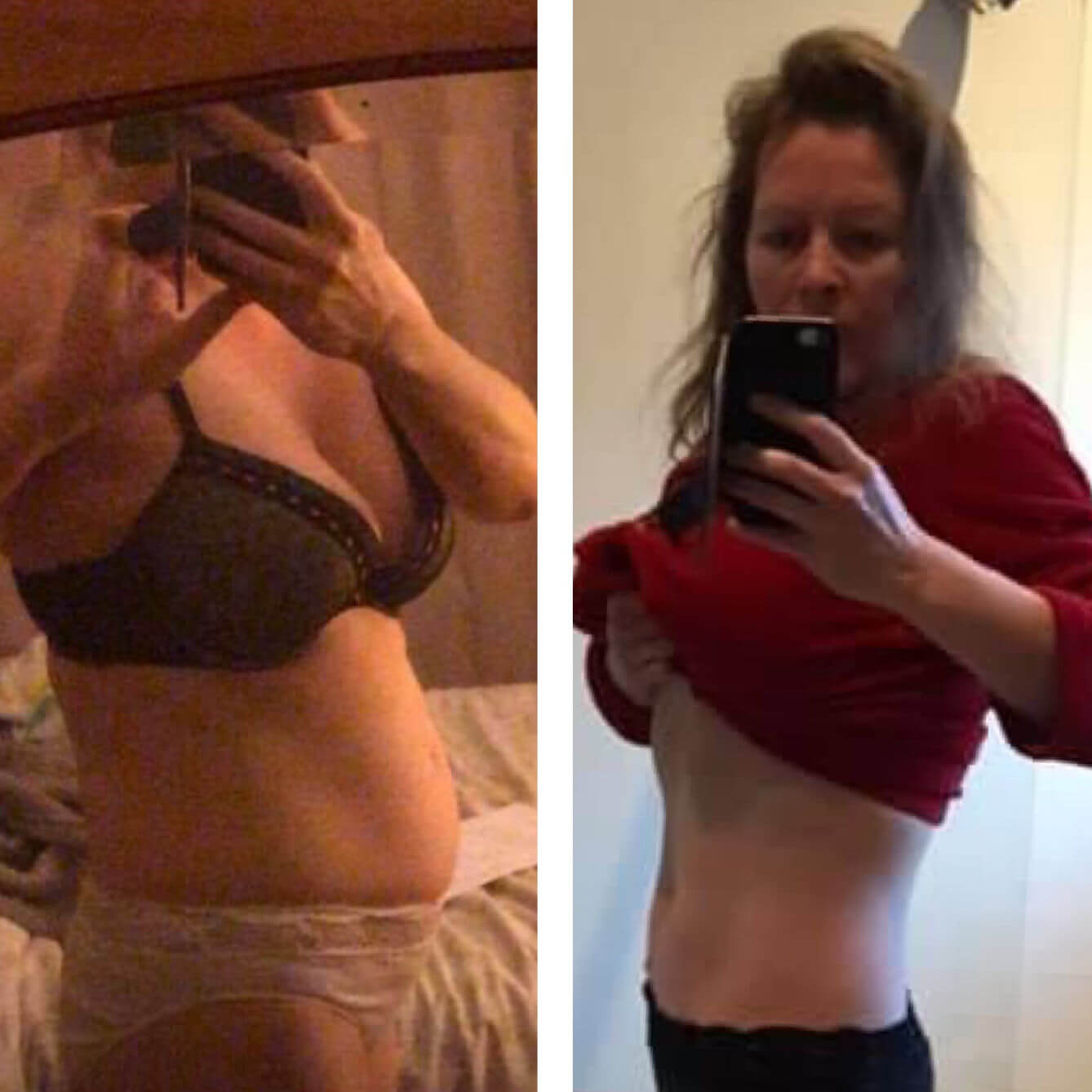 Judy Hitchen credits The Healthy Mummy for helping her lose weight. She was eating healthily before but she needed something to keep her accountable.
"Never in a month of Sunday's did I think I would ever join a healthy living / weight loss group!
"I was already eating healthy home cooked foods, eating breakfast and I wasn't eating late. I wasn't sure that anything was going to help me lose my mummy tummy following my twins.
"18 months on, I've lost weight (nearly at my goal weight), I've toned up, I have lost the mummy tummy and I've gained a group of hugely supportive likeminded mums too! I cannot thank The Healthy Mummy enough and I'm now a lifelong member."
Take progress pics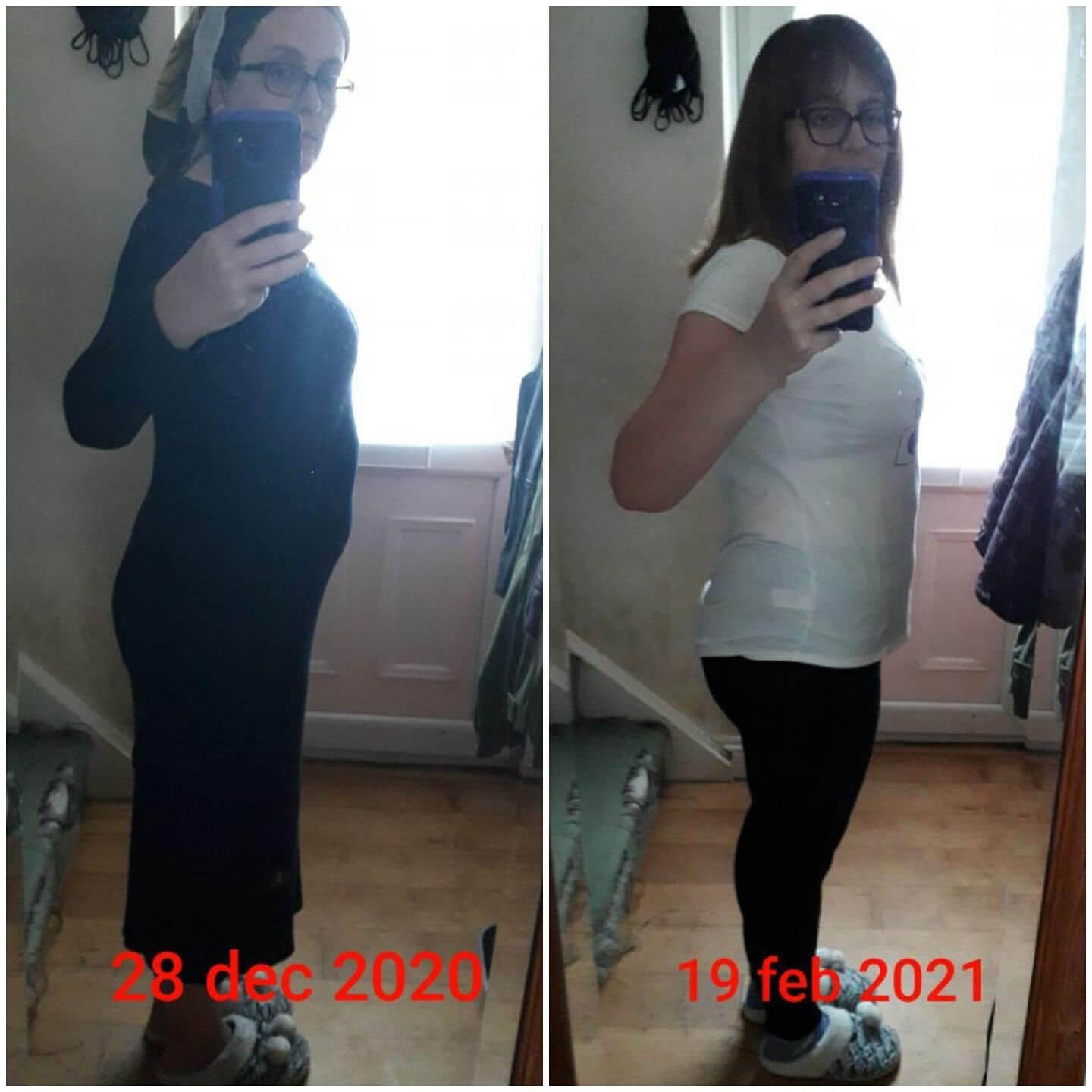 Tracey Bentley has noticed the difference in her progress pics despite the scales being slow to move.
"Finally, the scales have moved though, I'm not going to jinx it too much by actually putting the amount, its only little but it's going in the right direction again.
"But I think the pics are showing some good progress at last."
Join these mums on the 28 Day Weight Loss Challenge!
If you are inspired to by Kate's great results join our 28 Day Weight Loss Challenge TODAY.
With more than 4,500 delicious (and healthy) recipes, 350 exercises & 24/7 support – the 28 Day Weight Loss Challenge is designed (and proven) to help busy mums like you lose weight!
For more information on the 28 Day Weight Loss Challenge, click here.