This is what The Healthy Mummy community is all about! Mums sharing their journey with other 28 Day Weight Loss Challenge members to help inspire and motivate each other to reach their goals. When women support each other incredible things happen!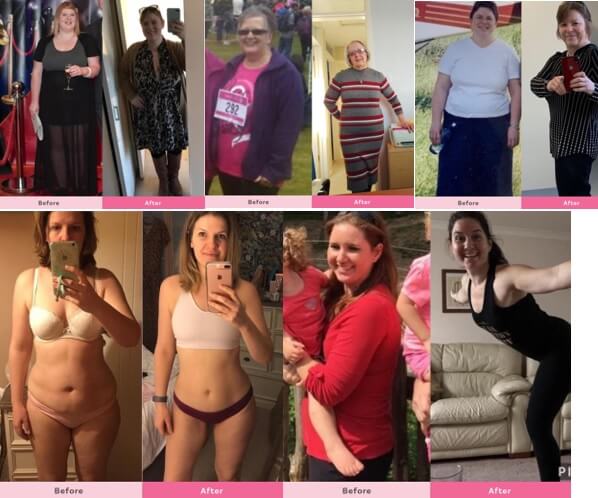 5 Healthy Mummy's share their weight loss success
Nikki Lea Eckley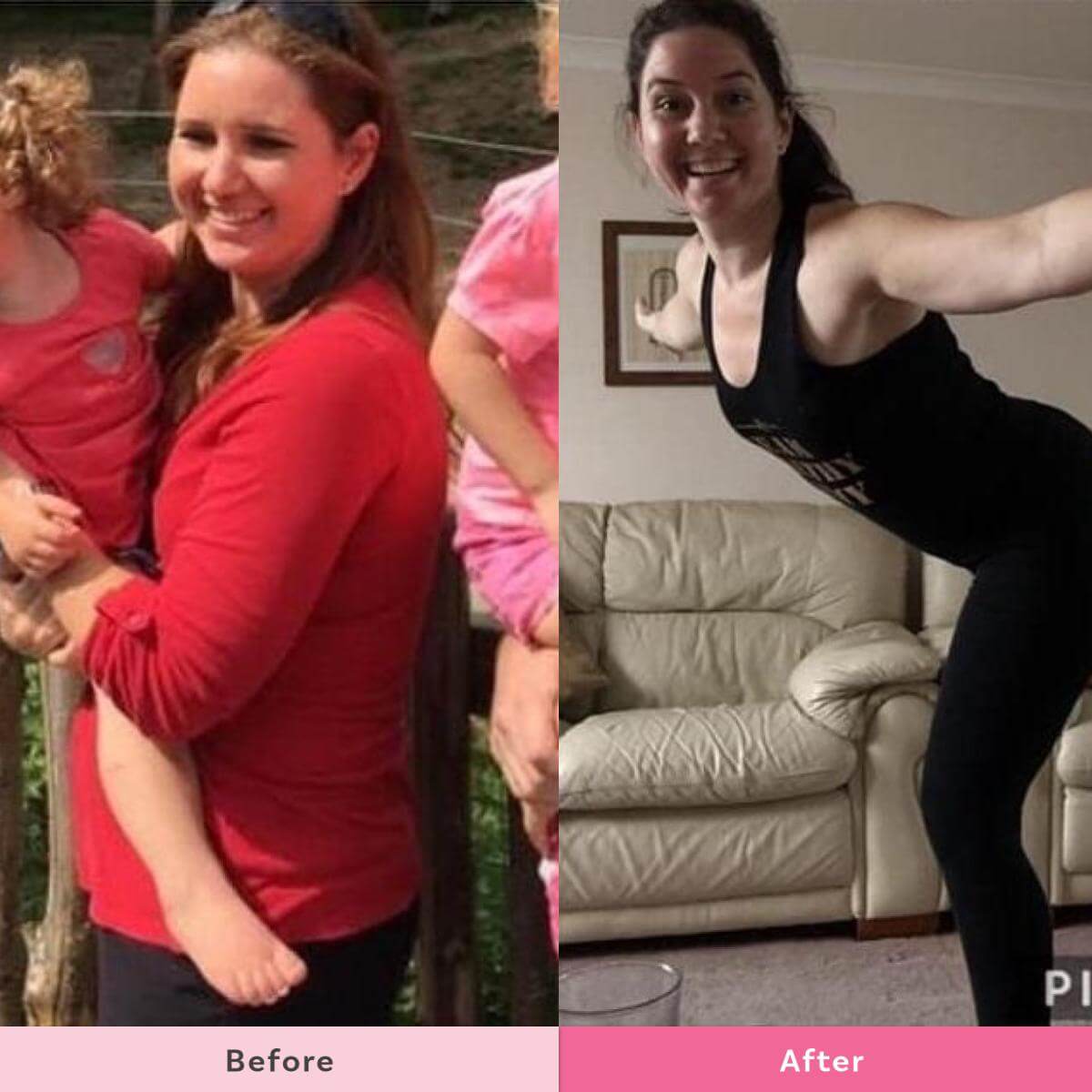 Nikki says, "Before joining Healthy Mummy my body was weak and suffered from a lot of pain, in my knee especially. I struggled to do any amount of walking and stairs were an absolute killer for me. With two little ones to look after that would make life extremely hard for me.
"But now I am healthy again, I don't have that pain anymore and I'm able to exercise when I want to and walk loads every day. I'm stronger, fitter and happier than I could have ever imagined after having kids! This was me enjoying a Wendy workout yesterday. "I believe I can fly' is the song that comes to mind."
Janette Turner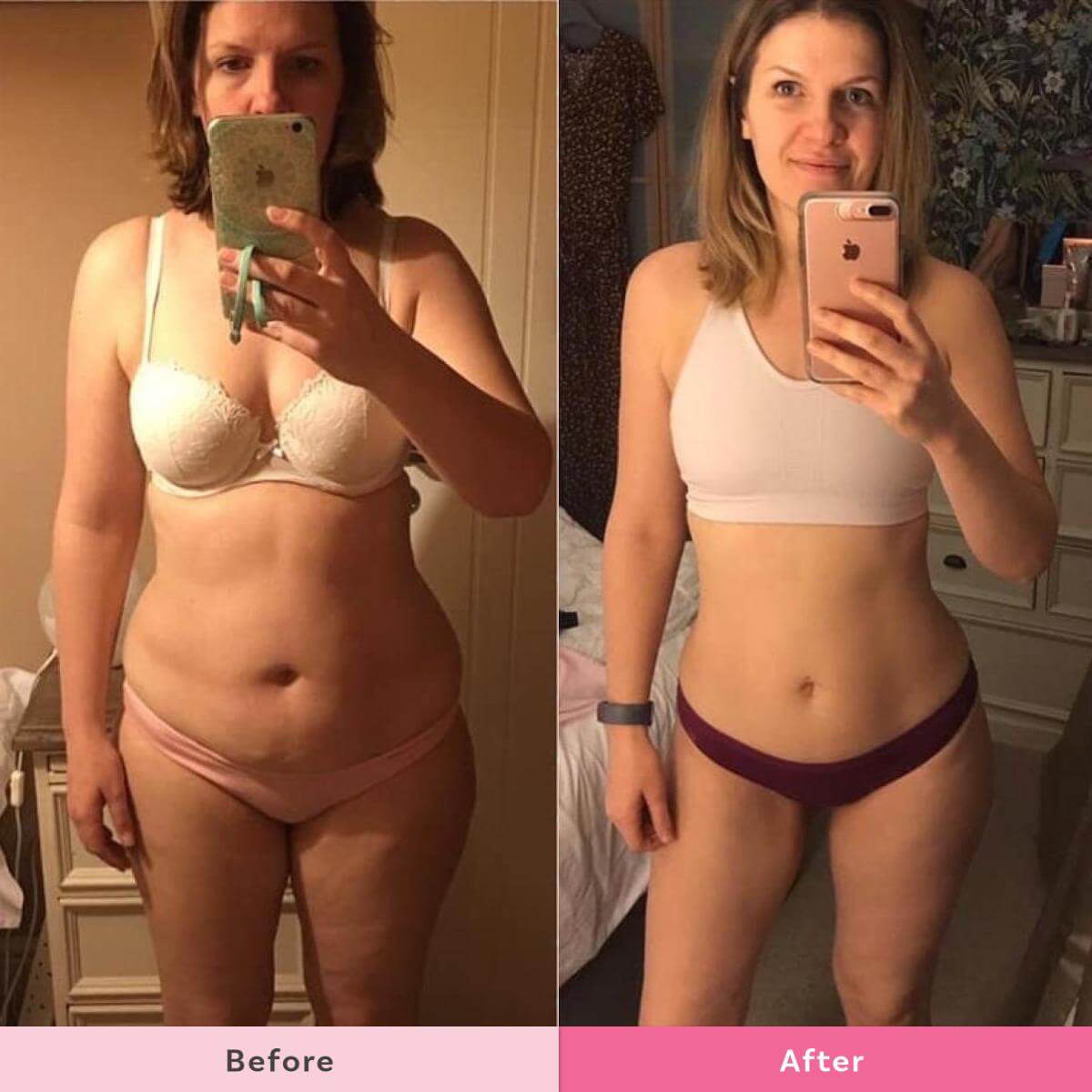 Janette says, "The difference in just 11 months is incredible. I could never have imagined the change around my middle. Before I had kids I had always had quite a flat stomach and a small waist but it completely disappeared and I thought I was stuck with my new body for life.
"Then I found Healthy Mummy and I was converted to a healthier lifestyle. I haven't looked back and I've lost 2 stone along the way"
Anna Marie Salisbury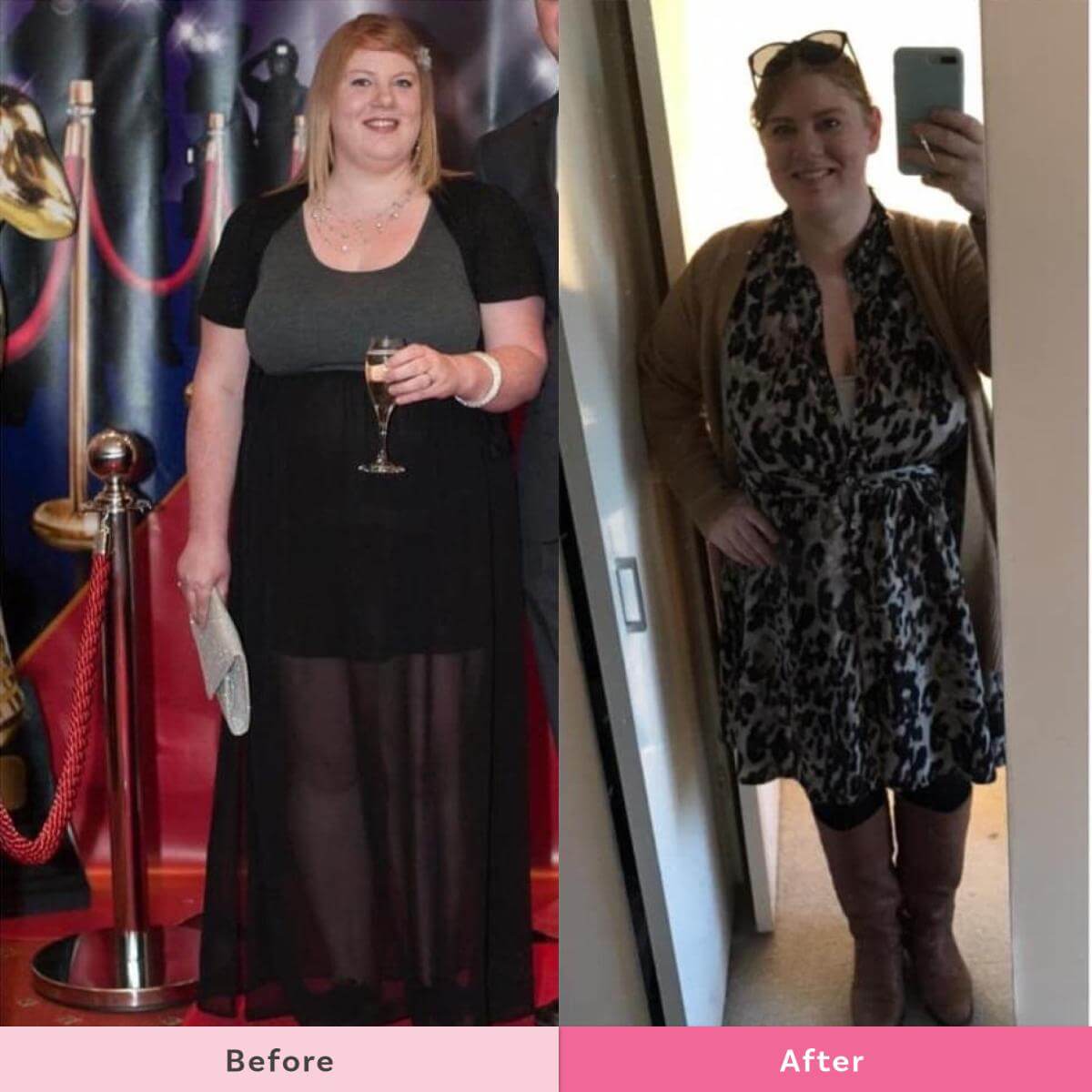 Anna says, "It's side by side photos like these that help me stay motivated. Just look at how different my face looks! The scales that I grudgingly stood on earlier show approx a 2 stone difference between these two photos and before Jacob the gap was much wider.
"The beauty of the Healthy Mummy lifestyle is you have the confidence that it works so I know I can get where I want to. I'm taking the slowly but surely approach this time as my post-baby body seems to lose the weight slower that back when I first started in January 2018.
"I have learned what works well and for me that's preparation! I need to have a snack stash on hand to avoid temptation and by preparing my meals in bulk it saves me reaching for quick and easy and often unhealthy! When I'm tired after a busy family day.
"I have also learned I need to take 5 minutes for myself every now and then whether that means filling bases with daffodils to brighten my mood at home or reading a book while Myas at school and Jacobs napping. Between that and walking my mental health has vastly improved compared to the pre healthy mummy me."
Christine Sivyour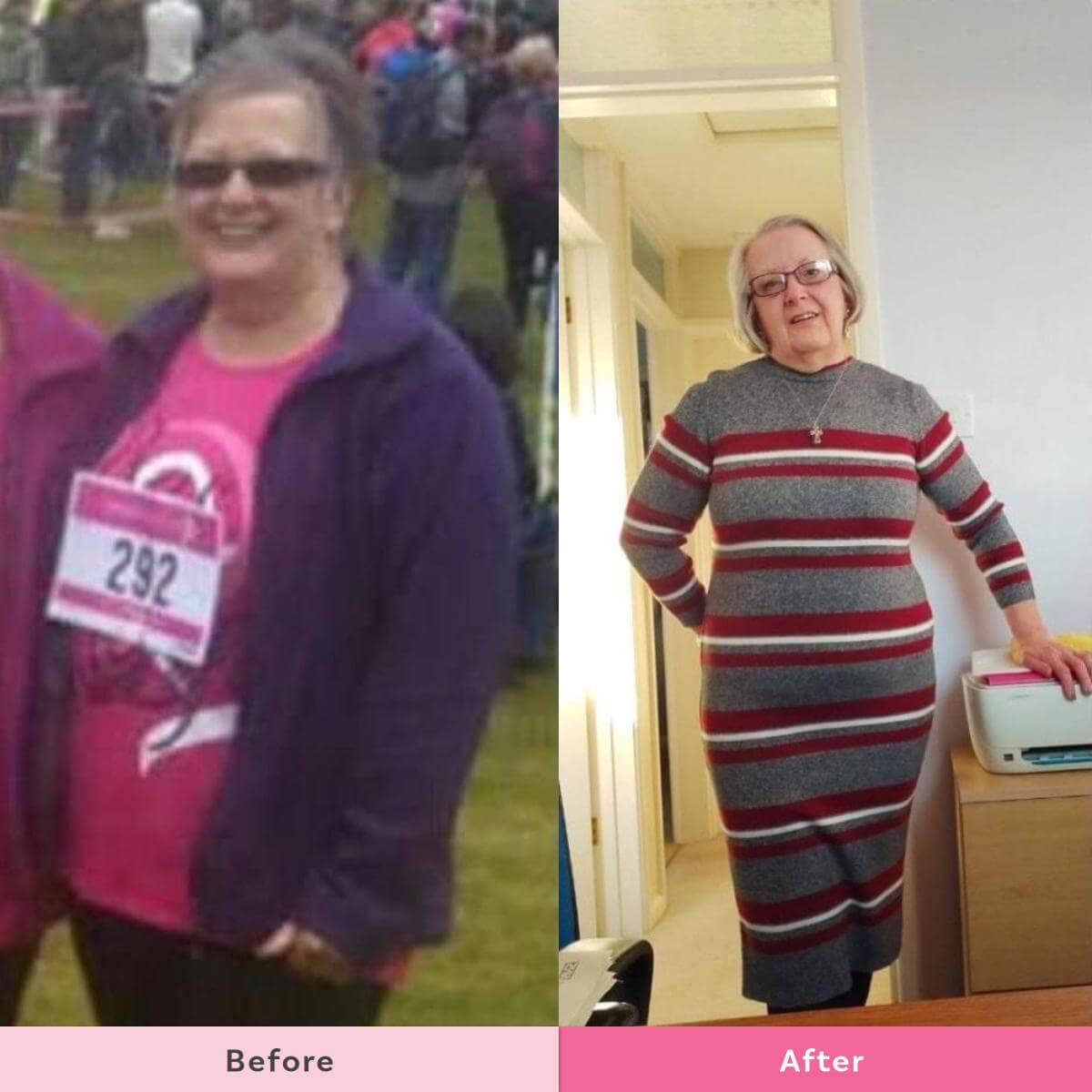 Christine says, "I've not lost any inches or lbs lately but have lost 14lb overall. Just because I'm a bit stuck at the moment I know it will get going again soon.
"This dress wouldn't fit last Winter I looked like an overstuffed sausage. Now it's comfortable even though the stripes don't do my shape justice"
Fiona Muir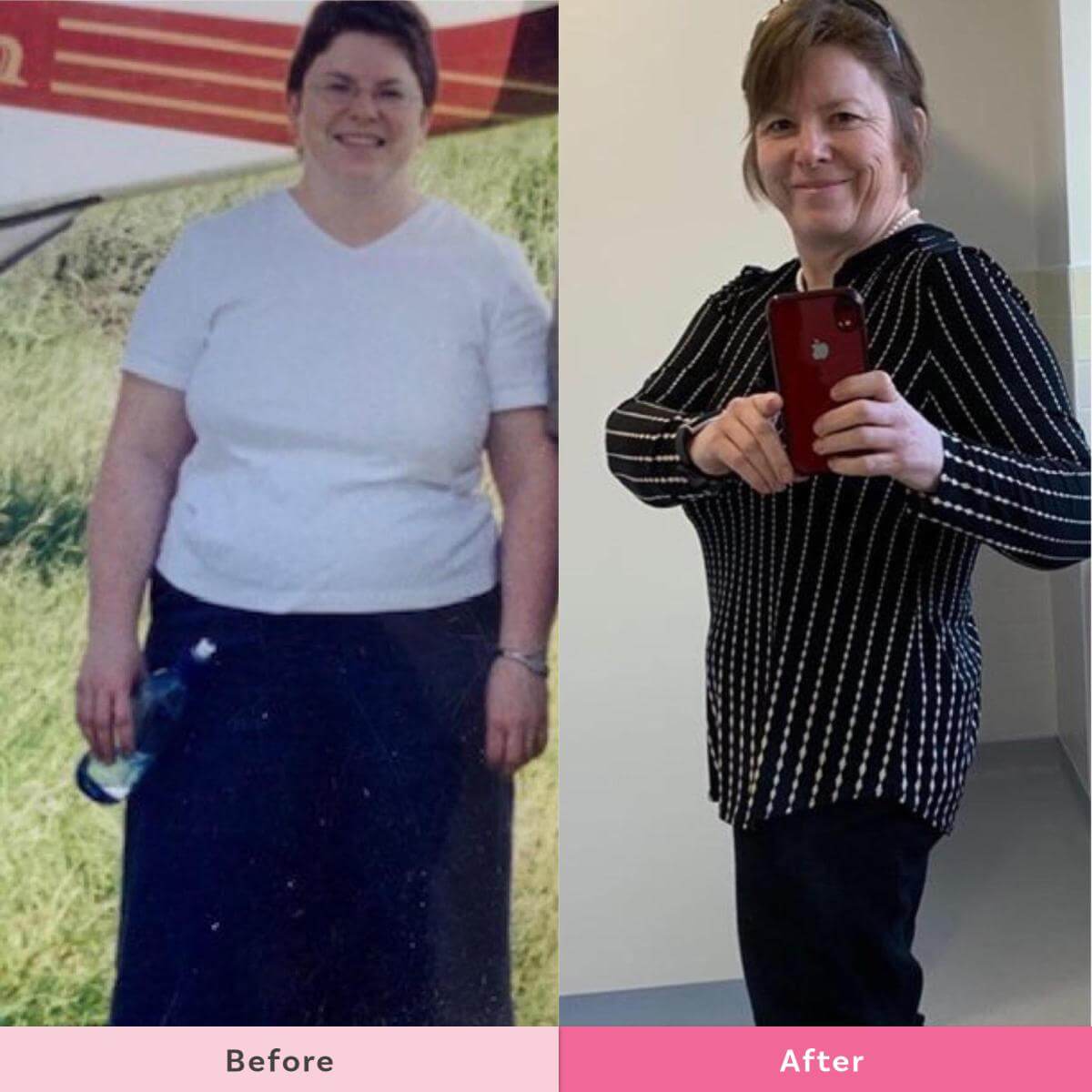 Fiona says, "It's been a busy old week, another one where I've been out with work a lot of the time. Previously, I'd have taken weeks to recover from that, with poor eating and drinking habits, hotel food and long train journeys, day-long meetings and multiple phone calls.
"I still struggle with much of this when away though I do my best, but I no longer then ALSO sabotage myself when I get home to add to this. I'd often then add half a bottle of wine, whatever was lying around to eat, or visiting the local shop for chocolate or crisps, and flopping straight into bed (or lying in the next day).
"Not this time – water when I got home and straight to bed, then out for a run/walk with my new run buddy this morning. 'Get a greyhound' they said. 'They don't need much walking'. Well, not ours! She loves 3-4 walks a day and if you can run some of it, she is delighted. It does mean there is plenty of motivation to get out.
"Changing habits takes a long time but I've found Healthy Mummy is a great companion in that journey to change and becoming a lifetime member challenged me to be even better. You mums are all a great motivation to keep on trying when I see so many people tackling issues and winning."
More than 15kg gone, about 9kg to go.
More than 80cm smaller, how far will it go?
Headaches and gastritis gone!
I am now a runner!
You can do this!
Join the 28 Day Weight Loss Challenge to kick start your weight loss success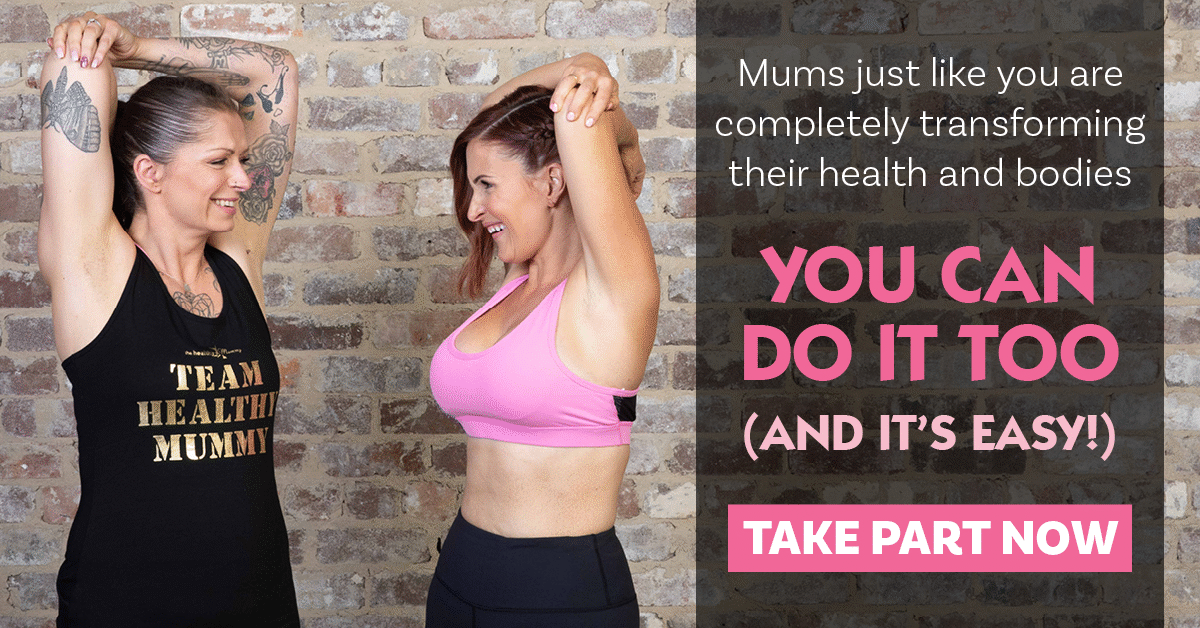 The only program made for Busy Mums! Make 2020 Your Year!
Join over 200,000+ mums today! No lock in contracts. Designed just for mums.
Get unrestricted access to :
● Over 350 AT HOME WORKOUTS
● Nutritionist designed weekly meal plans
● Personal Trainer crafted at-home workouts
● Daily Motivation from My Coach
● Personalised Shopping lists to make life easy
● Over 4,000 healthy and delicious recipes at your fingertips
● We WILL help you SMASH your 2020 goals and give you MORE energy and body confidence
Take Part in The Healthy Mummy 28 Day Weight Loss Challenge now!