Fiona found a passion for running thanks to the Healthy Mummy 28 Day Weight Loss Challenge.
"The feeling of accomplishing something I had no idea or guarantee that I could do was amazing and has really encouraged me to keep going despite being slow and walking a good deal of the time at present."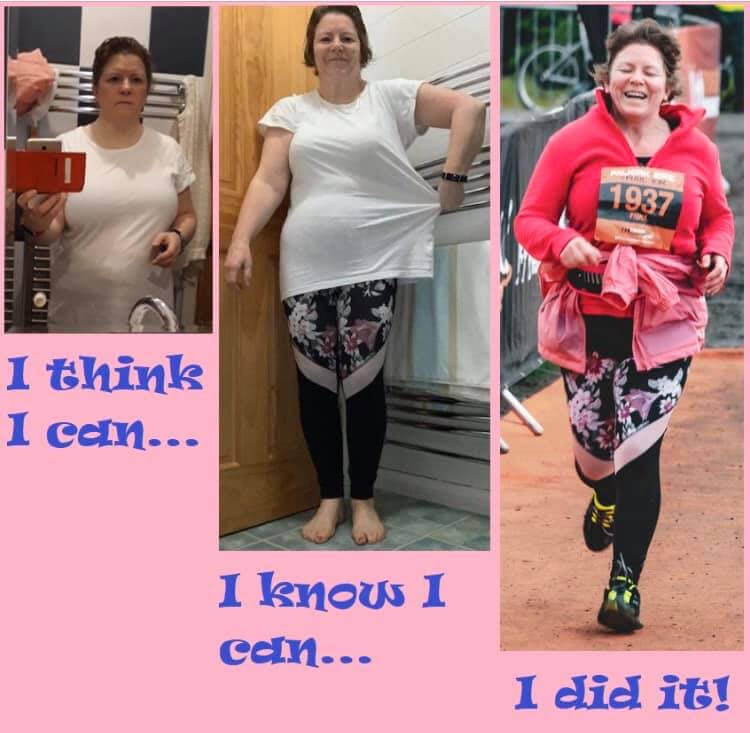 "I did it!! I ran a 10k race"
Fiona Muir is a 50 year old mum of three, a daughter doing GCSEs and twin boys who are 11, they live in Northamptonshire.
Fiona shares, "I have been following Healthy Mummy since Boxing Day 2018, and have lost just over  2.4 stone in that time and 80cm around my body. I still have about 1.5 stone to go until I am a healthy weight and want to do that by the summer for a trip to New York.
"Healthy Mummy has been the best health change I have made in my whole life."
"It's not just the weight loss, or body shape changes, or dropping 2 dress sizes, there is so much more. I no longer struggle with regular headaches or sleep loss from gastritis, and I have a much healthier, more positive outlook on life in general. It's helped me to challenge myself to do things I never would before.
"I used to suffer from headaches once or twice a week and bought paracetamol most weeks. It used to be mainly in the afternoon when I got a sugar slump and I just haven't needed them in recent months, I think I've had them 3 or 4 times in the last 6 months.
"I also used to get gastritis every couple of weeks and was awake for hours, nothing would touch that pain. I think eating better has helped. I've had it once in the last 6 months and nothing like as bad."
Fiona's passion for running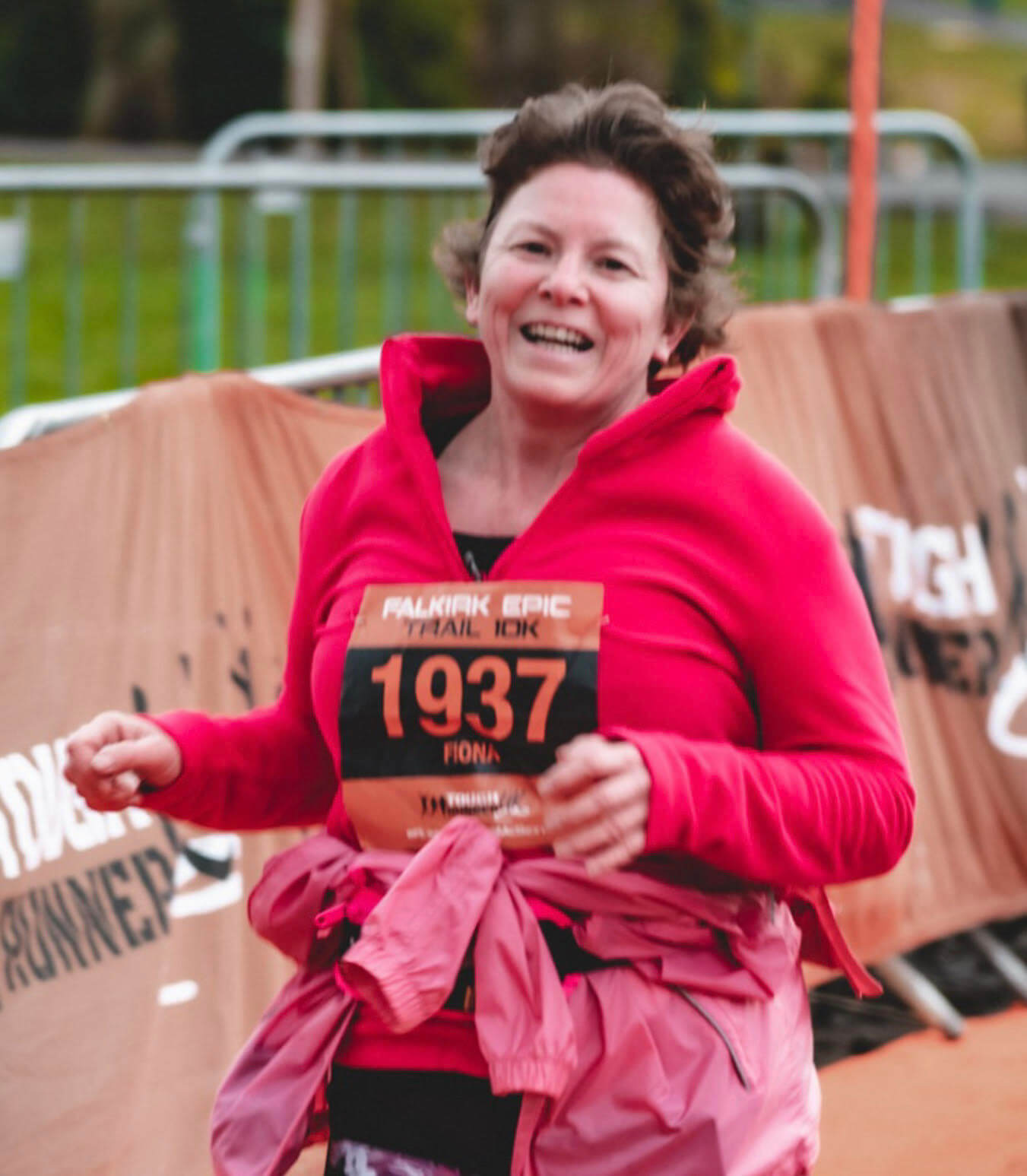 Fiona says, "I've never been a runner, I remember in Secondary School doing a protest walk as the final runner in a relay! It always felt like a lot of effort for little gain and I was embarrassed at being top-heavy – in those days' sports bras weren't heard of.
"Exercise has always been the area I have struggled with, even when I started my Healthy Mummy journey on Boxing Day 2018 (at the heaviest I'd ever recorded, even having had twins) it took me several weeks to get into the exercise part of the app and I dabbled at most.
"It took 6 months until I really started on exercise, mainly to speed up my weight loss progress and tone up. I saw mums on the community doing the Couch to 5K program alongside Healthy Mummy and celebrating their success, one day I thought 'why not give it a go?' so I did. I downloaded the app and started the next day. It took about 11 weeks rather than 9, partly because we were in Provence in the hottest part of the summer when no-one could run, I did try!
"I got a real buzz from running!"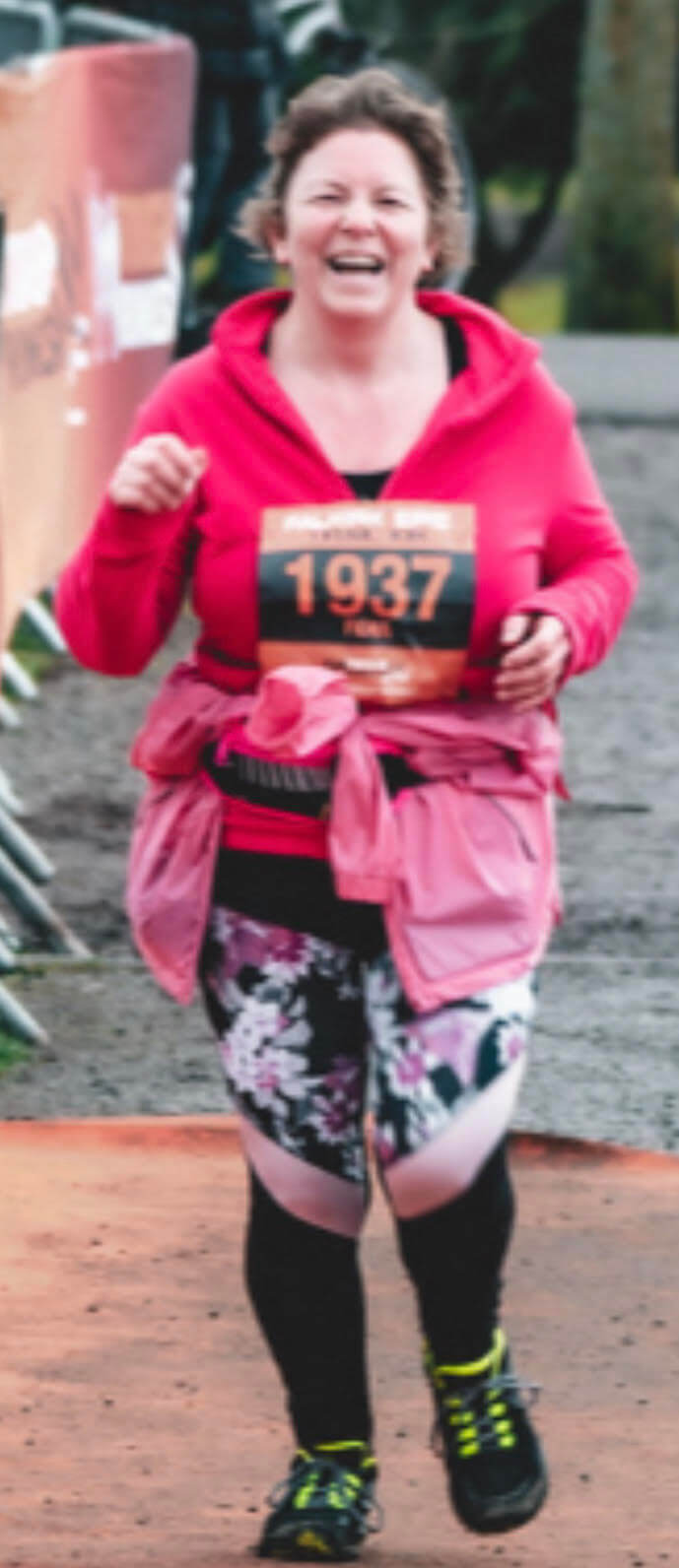 "I lost about 10cm from my waist and 5cm from my hips in that time and got a real buzz from running that I wanted to try longer distances to progress and improve my speed and stamina.
"A friend at work who does Triathlons (proper nutter) also jokingly suggested I train for one of those. So while I tried a few new apps for 10K distance I was looking at events I could do to keep my interest and have a focus for my training.
"In October I fell ill with a horrible cough/cold; everything went pear-shaped. I was out for 3 weeks and when I was finally well I found running was impossible and it had turned into winter! I was so frustrated.
"Still, my colleague's comment about a triathlon was going round in my head so I looked for a sensible goal to work to as a way-point for that and saw a 10K race advertised for my sister's town. 5 minutes on WhatsApp and we are both booked onto it. Now neither of us have done anything like that before (the most I'd run was 8K) but we have 8 weeks to go so we'll be fine."
"I drove overnight to Scotland and on 3 hours sleep, I ran 10K"
"8 weeks later and I have run about 5 times in total and my sister has done less! I've done more exercises on the app through December and lots of walking. Still, I drove overnight to Scotland and on 3 hours of sleep, I ran 10K on a frosty day through Callander Park in Falkirk.
"The feeling of accomplishing something I had no idea or guarantee that I could do was amazing and has really encouraged me to keep going despite being slow and walking a good deal of the time at present.
"I've also signed up for a Sprint Triathlon in May so I now need to figure out how to get more swimming and cycling into my schedule!!"
Fiona's experience with the 28 Day Weight Loss Challenge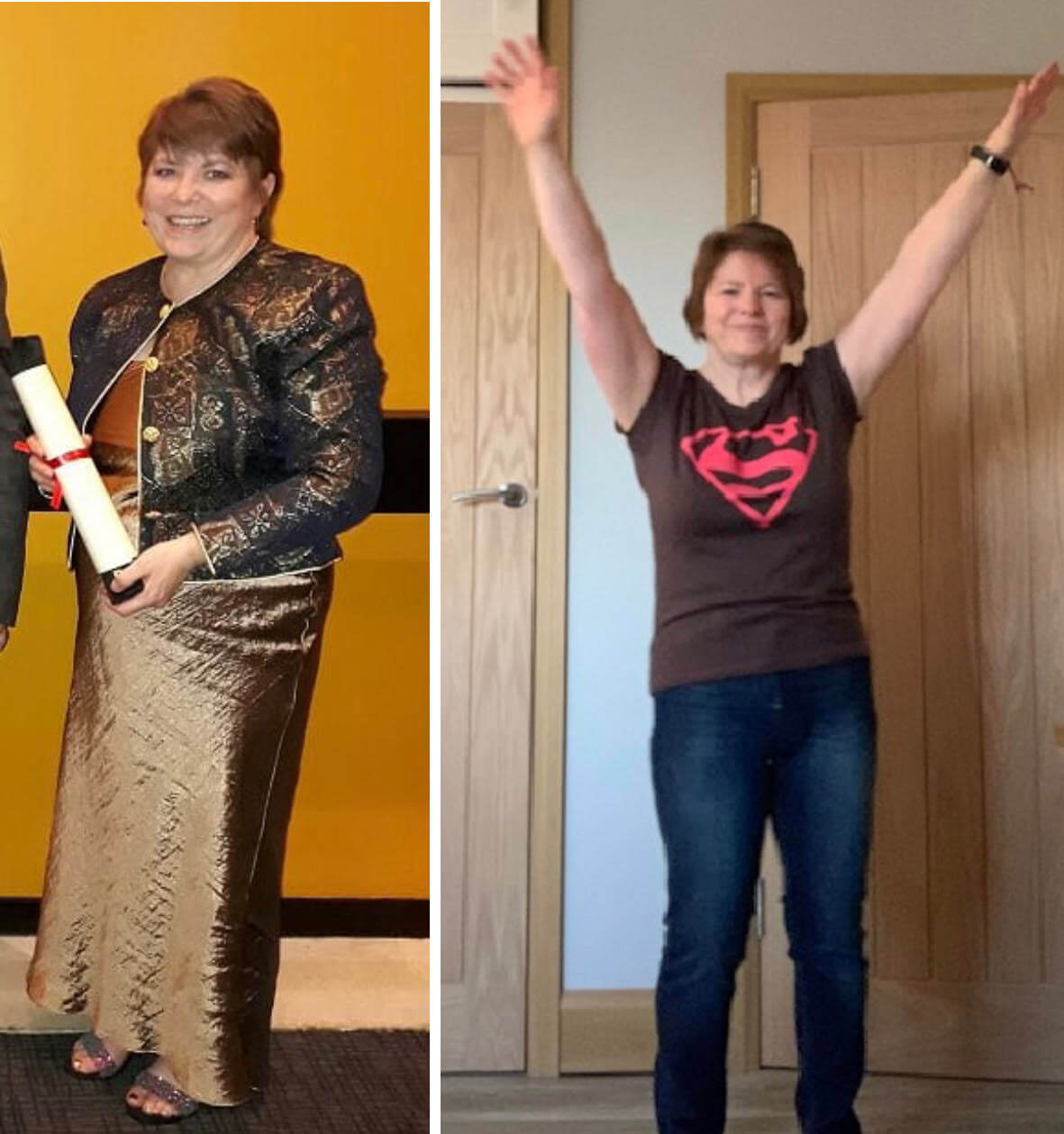 Fiona says The Healthy Mummy gives her all the elements she needs in the one place on the 28 Day Weight Loss Challenge app, "I love that it's simple to use and simple to plan what we are eating, especially when I swap so often when things change in the day.
"The 28 Day Weight Loss Challenge keeps it fresh with so many choices and challenges coming through it helps to keep you focused."
Fiona's favourite Healthy Mummy Smoothie and recipes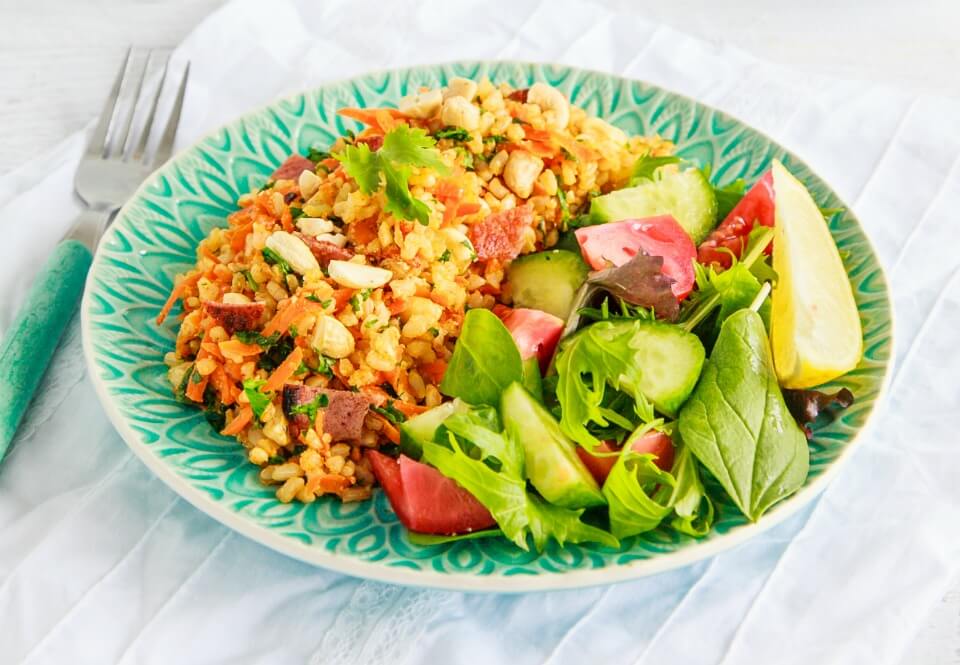 "I love using the Healthy Mummy Smoothies as a quick but filling breakfast or snack. I enjoy all the flavours but caramel is my all-time favourite!! With dates in it, its like liquid caramel.
"We all enjoy the food from the 28 Day Weight Loss Challenge app and really love to discover new meals that we can all eat together.
"Dinner is the one time in the day we insist on being a family meal and the children all cook one dinner in the week. We discover something new each week, but the Cashew Fried Rice is a recent favourite and I adore the 4 ingredient fruit cake."
Healthy Mummy Support is the key to success!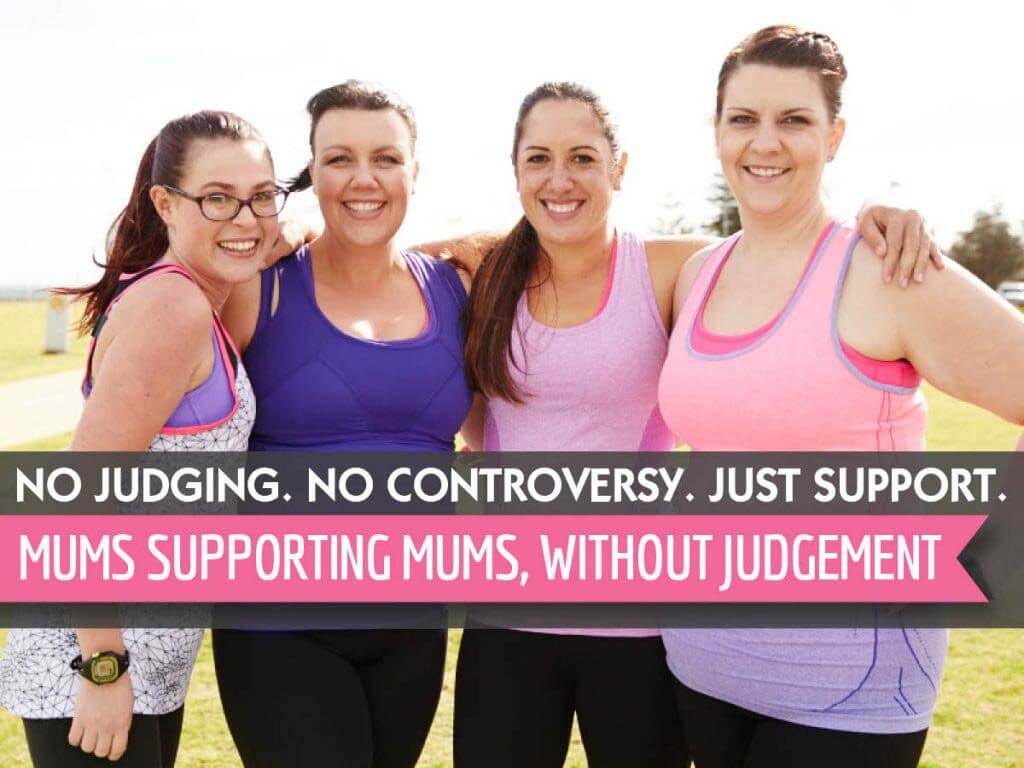 "The Healthy Mummy community has been a huge support, both as a watcher initially and then as a motivating mum as I got more involved.
"It's heartening to see so many people encouraged by their Healthy Mummy journey and to help (and be helped) as questions come through on Facebook. I feel like the mums there understand more about my journey than others around me as we are all in a similar place exploring our way into a healthier life."
Fiona's tips for other mums: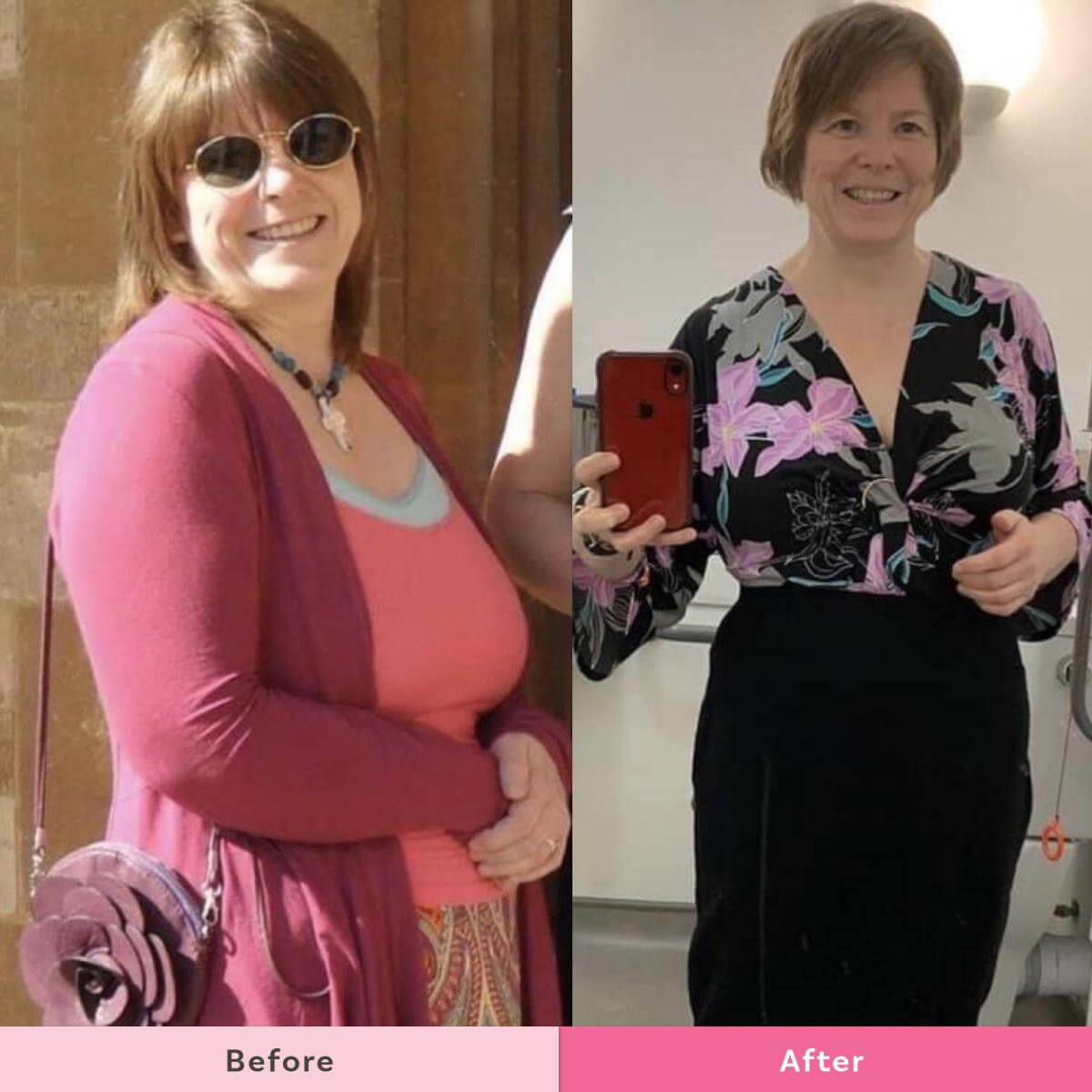 Drink loads of water – it makes a huge difference.
Figure out what level of prep works for you – snack prep and the odd freezer stash for mains works for me but loads of mums do everything for the week in one go.
Change exercise regularly – doing the same thing all the time will stop working and there are tons of options on the app so you don't need to look elsewhere or spend any more, you can even do it with the kids.
Fiona's tips for motivation:
Drink more water, green tea, anything healthy. Get outside too – just being outside is often just enough to clear your head.
Remember why you started, I have some motivational quotes on my whiteboard and a countdown of my weight loss.
Get onto the Healthy Mummy Support group and tell people! Get someone to make you accountable for staying on track.
Join Fiona on the 28 Day Weight Loss Challenge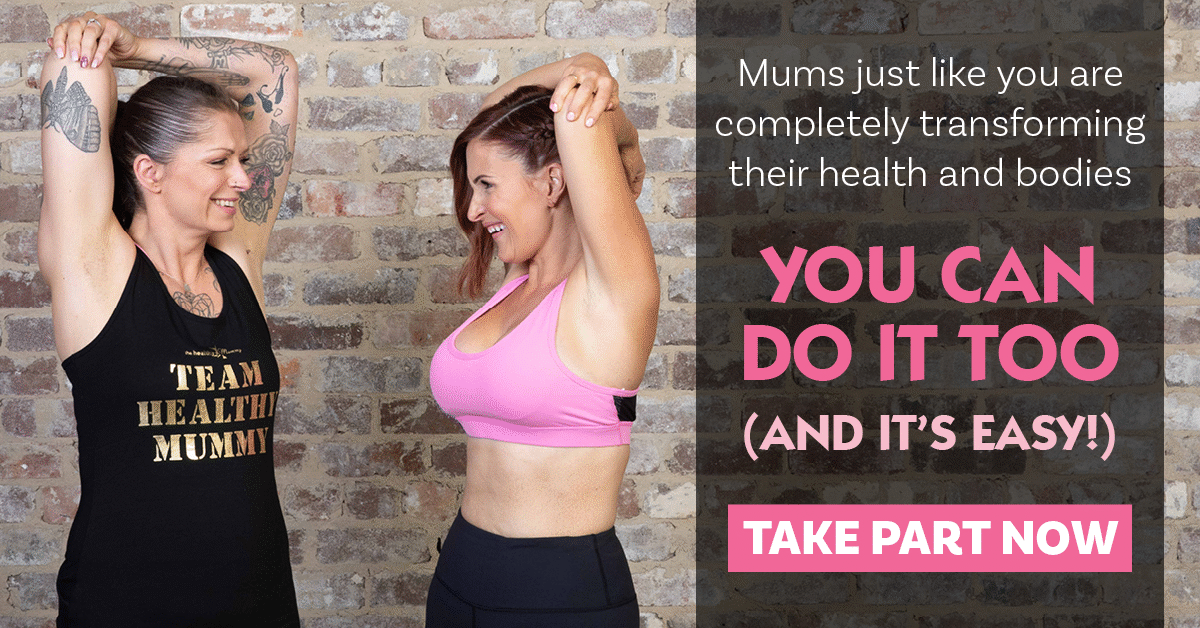 The mums only 5 star rated app with over 3k reviews.
● Nutritionist & chef designed weekly meal plans FOREVER
● Personal Trainer crafted At-home workouts- 28 minutes and under. ALL fitness levels catered for plus post pregnancy FOREVER
● Daily Motivation from My Coach and our NEW MindPower program FOREVER
● Personalised Shopping lists to make life easy FOREVER
● Over 4,000 healthy and delicious recipes at your fingertips FOREVER
● REAL TIME support from The Healthy Mummy Team and OVER 200,000 other mums FOREVER