Back to school lunches that don't break the bank! This Mum of 3 is saving £600 a year on school lunches thanks to the Healthy Mummy 28 Day Weight Loss Challenge.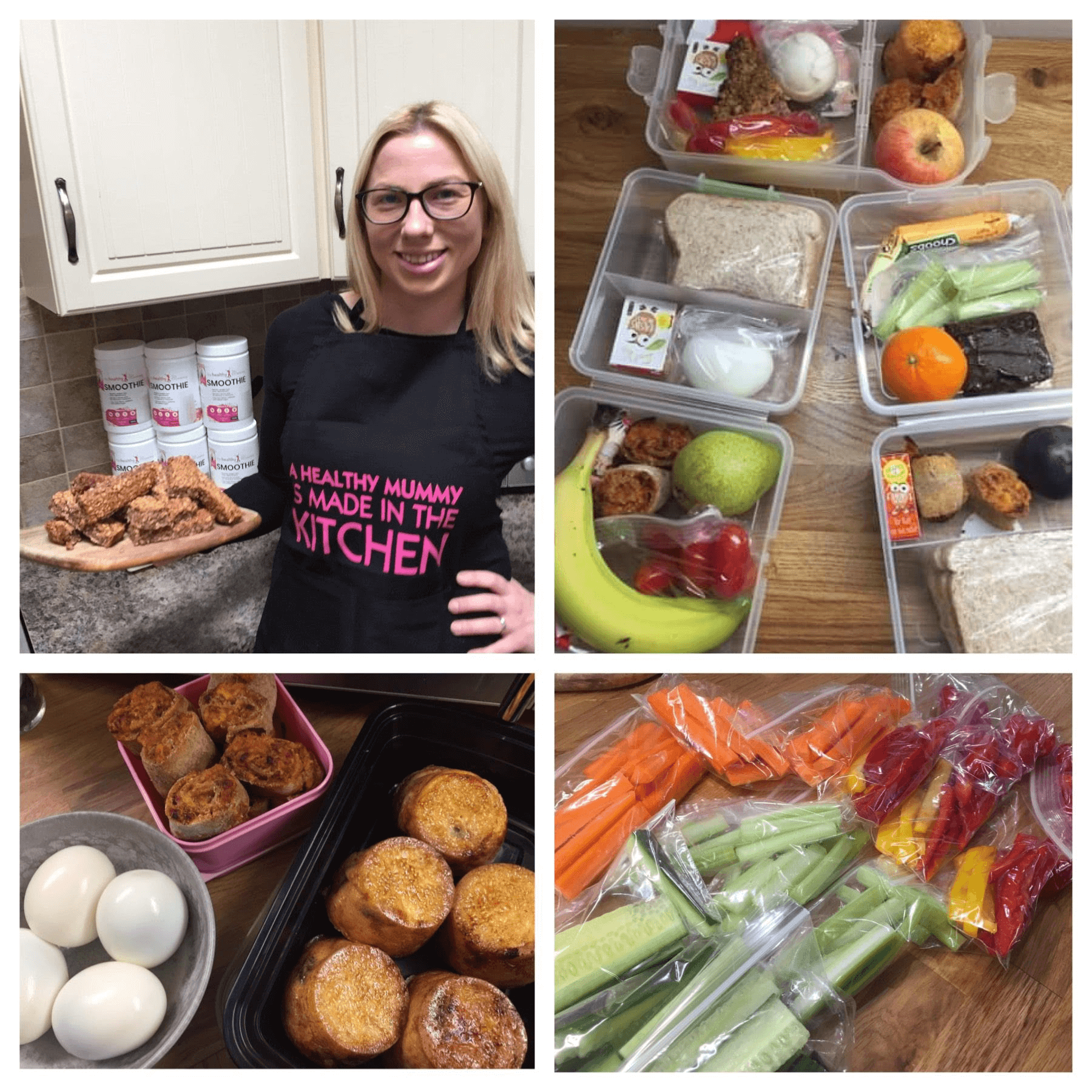 Mum of 3 saves £600 a year on school lunches
We say it often, but this really is just one of the many reasons why we ensure that our 28 Day Weight Loss Challenge recipes are budget-friendly and suitable for the whole family.
Our top tips to shop smart
1. Plan Ahead
2. Buy supermarket own brand
3. Don't Shop Hungry
5. Shop Online
6. Avoid Packaged Foods
7. Eat Less Meat
Find out how this Healthy Mummy is paying just £1 per child, each day, for a Healthy School lunch
Sarah from Yorkshire has successfully lost 18 lbs following the Healthy Mummy 28 Day Weight Loss Challenge, not only has she lost weight she is feeding her family of 5 with Healthy Nutritious budget-friendly meals and is now saving an average of £40 a week on her grocery bills and £15 alone on the school lunches thanks to the Healthy Mummy.
Sarah shares, "Having followed the Healthy Mummy 28 Day Weight Loss Challenge for the last 2 years I am well aware of the significant savings I can make by bulk cooking/meal prepping- so why should the children lunchboxes be any different?
"They not only require lunch but morning snacks too so it makes sense to buy in bulk and fill their lunchboxes with colourful snacks and healthy meals.
"Buying sugar-laden sweet treats and snacks can often be tempting especially when they are on offer at the supermarket, but knowing that I can provide my children (with all their different dietary needs) at a fraction of the cost was the one thing I knew would help me save money and fill my hungry children bellies all thanks to the Healthy Mummy."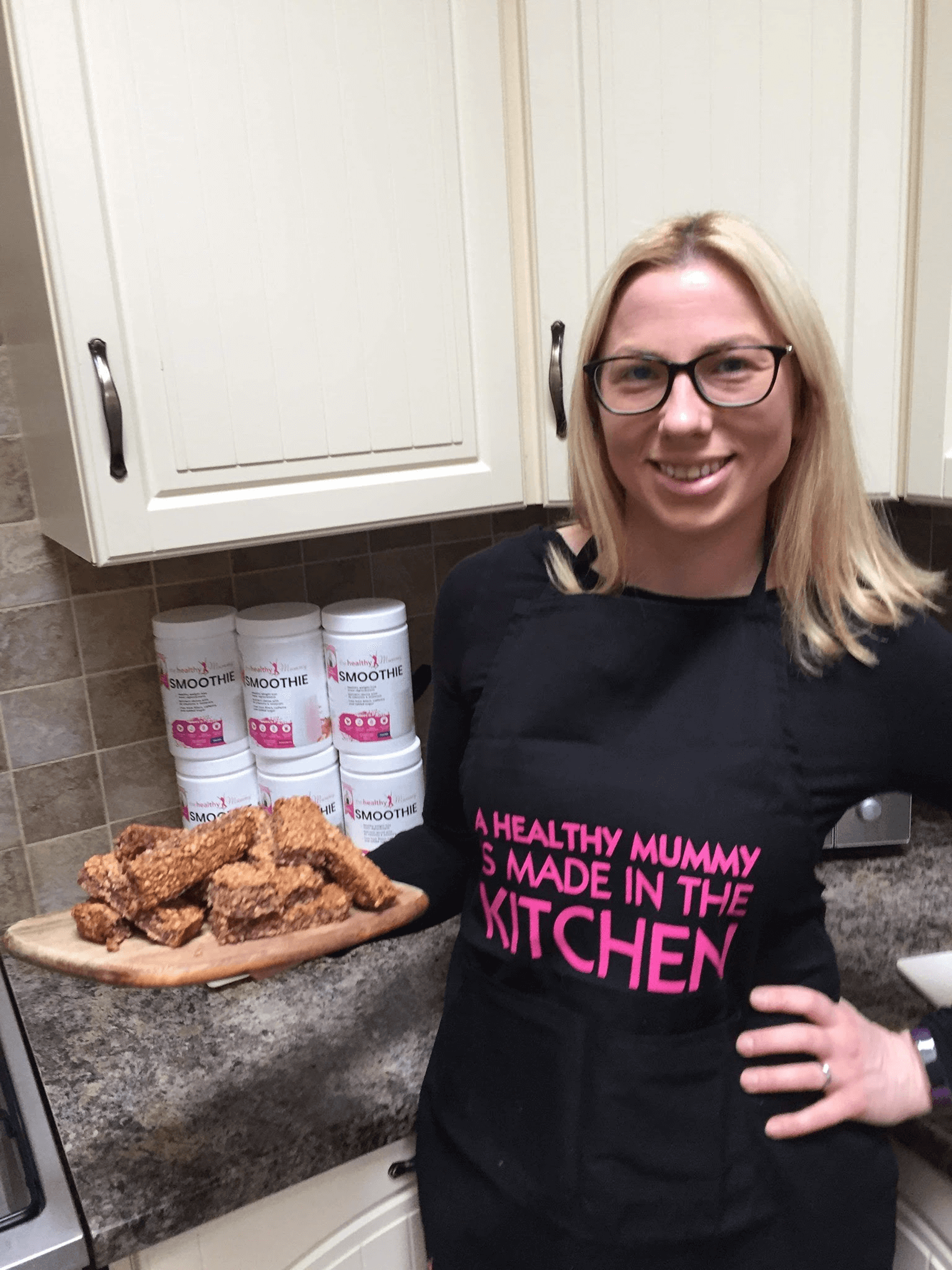 Why Sarah prefers a packed lunch
Sarah says, "With the average yearly school meal costs per child around £400, packed lunches are the best option for us and this school year has been a complete mix around, my eldest had the option for either school dinners or packed lunch – he begged for packed lunch; My youngest has started full-time nursery and requires a packed lunch daily and my middle child requires a gluten-free diet so naturally a packed lunch is the most suitable choice for him."
What the average day looks like for the kids lunches
Two of the kids lunch boxes include: Ham sandwich, pear, yoghurt, egg, Healthy Mummy Sweet Potato Brownie, celery Sticks, raisins and a plum for morning snack = 96p for each child for the day.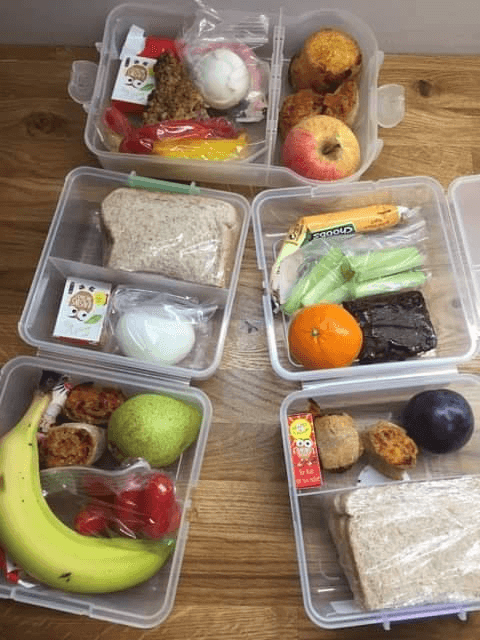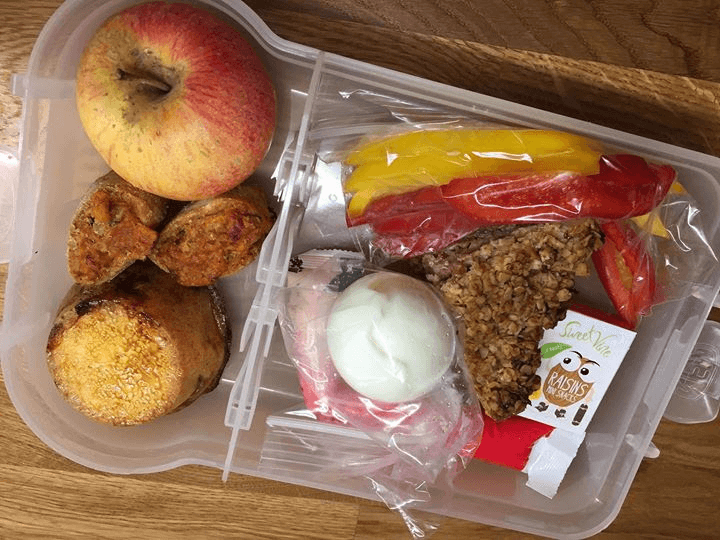 1 x Gluten free lunch box includes: Healthy Mummy GF Mini quiche, Healthy Mummy Sweet Potato Brownie, egg, pear, yoghurt, raisins, celery sticks and a plum for morning snack = £1.06 for the day
The kids favourite Healthy Mummy lunchbox snacks
"My three LOVE the Healthy Mummy Sweet Potato Brownies, not only are they delicious but they are getting extra veggies into their diet without even knowing it! They also love the Weetabix Slice and the Pizza scrolls, the kids love taking chocolate and pizza to school!"
Sarah's Top tips
1. Let the children help pick and make their school lunch meal plan; get them involved with the cooking too if you can!
2. Choose ingredients that are in season and on offer at the local supermarket
3. Make them colourful! I love to add a variety of colours to their lunch boxes; veggies sticks and fruit make lunch boxes look interesting!
4. Add a little note of encouragement (opening a little message telling them how much you love them and how proud you are of them will have them smiling all day long)
5. Planning and prepping is key, I spend a maximum of 1 1/2 hrs for the whole week making their lunches, and incorporate it with mine and my hubbies lunches too to save even more time and money.
Sarah says, "I'm just so thankful I found the Healthy Mummy, I'm saving money and it's making life easier, before I wouldn't have put as much thought into lunches and spent more time on doing last minute shop runs the night before buying convenient snacks and not thinking about the cost, I worked it out that I'm now saving at least £600 a year by doing it this way, that could go towards a holiday for me and the kids, how amazing is that."
Thanks for sharing your tips, Sarah. We hope this helps another family that is fed up with the cost of school lunches.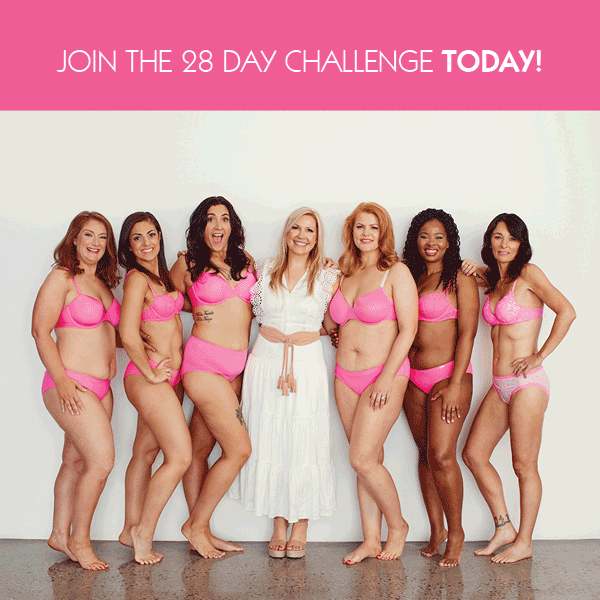 Join the only program made for Busy Mums
You get unrestricted access to :
● Over 350 AT HOME WORKOUTS
● Nutritionist designed weekly meal plans
● Personal Trainer crafted at-home workouts
● Daily Motivation from My Coach
● Personalised Shopping lists to make life easy
● Over 4,000 healthy and delicious recipes at your fingertips