These five mums are feeling so much more confident and comfortable in their clothes and you can too! Join the 28 Day Weight Loss Challenge now and make the change today.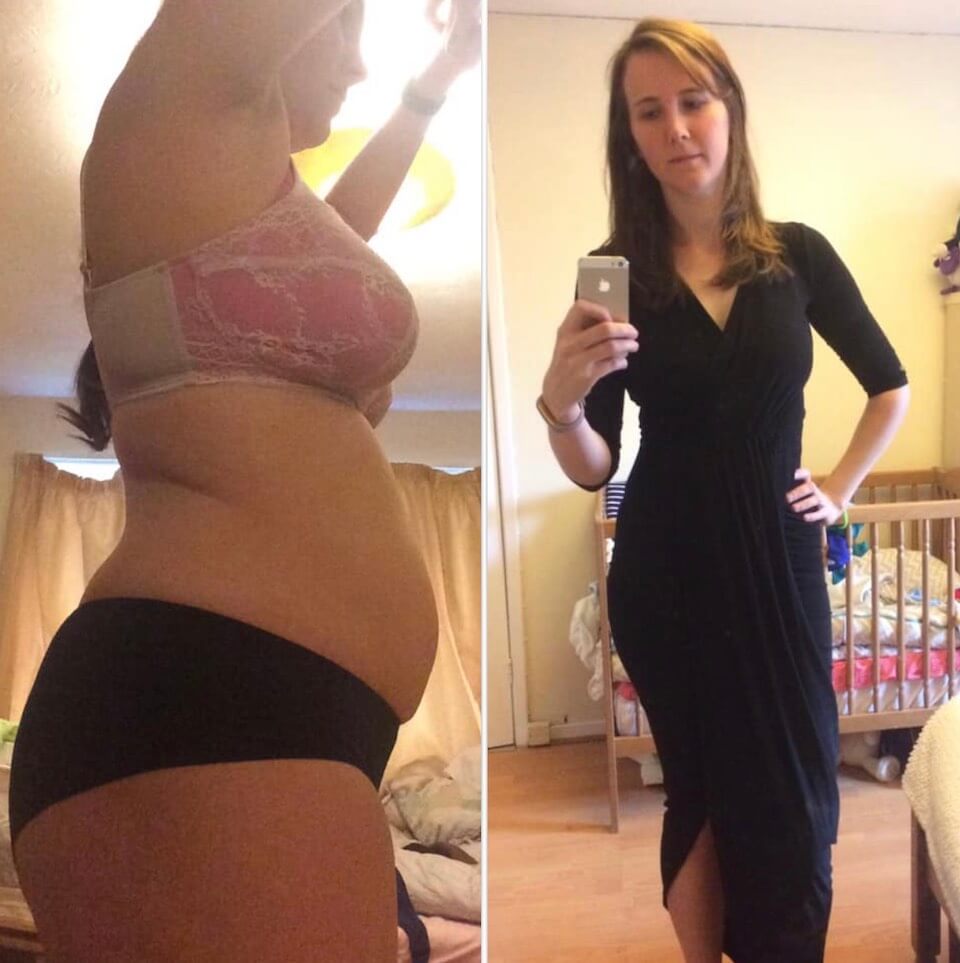 Mums are feeling confident and comfortable in their clothes thanks to the Healthy Mummy 28 Day Weight Loss Challenge.
It's not just weight these Healthy Mummy's have lost on the 28 Day Weight Loss Challenge, it's also dress sizes and they could not be more proud and excited.
Mums just like you are completely transforming their health and bodies. You can do it too  join the 28 Day Weight Loss Challenge and change your life today! Just like these five mums have done.
Natalie Cowie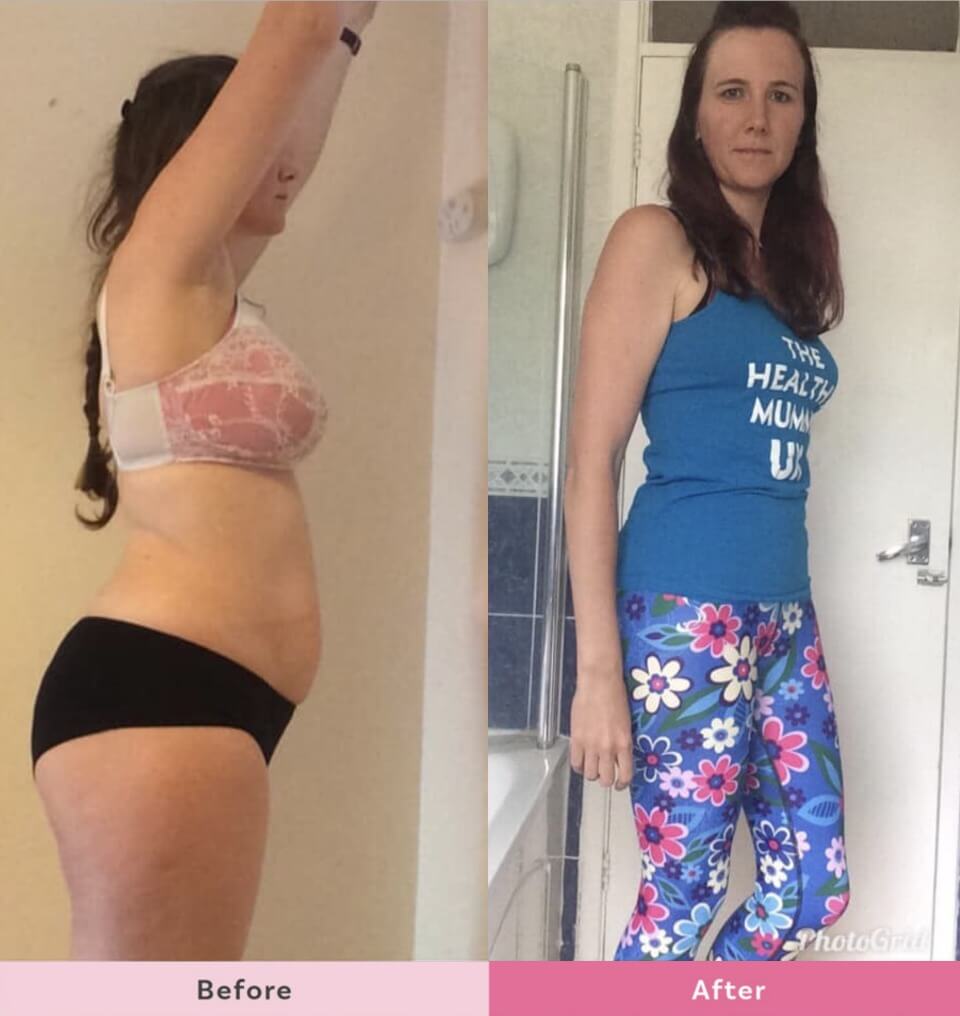 Natalie has lost over 2.6 stone thanks to the 28 Day Weight Loss Challenge and says she is now feeling good in whatever she wears. That's priceless!
Nat says, "When I joined The Healthy Mummy I was wearing maternity leggings which were getting tight. I'd spend hours getting ready as I didn't feel good in anything and nothing fit."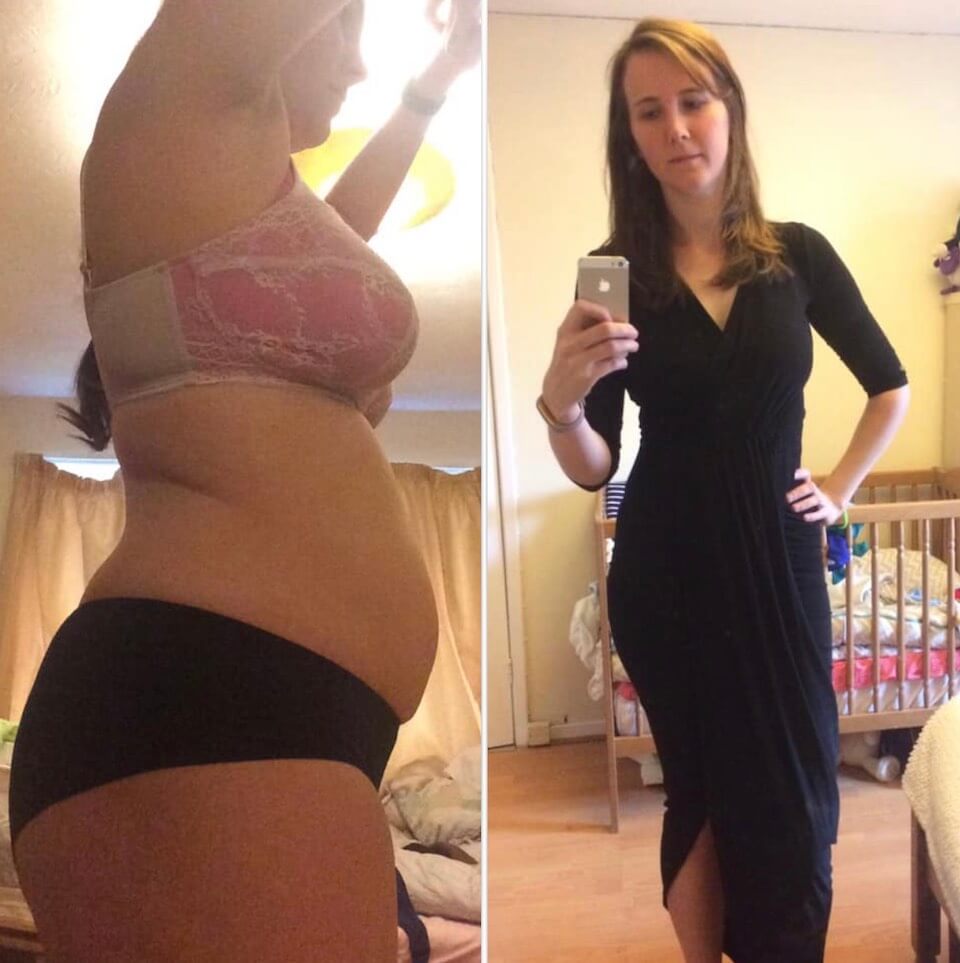 "Now, I throw on just about anything and feel great.
"Healthy Mummy has made such a difference not only to my appearance but to how I feel about myself and my body too!"
Nikki McMahon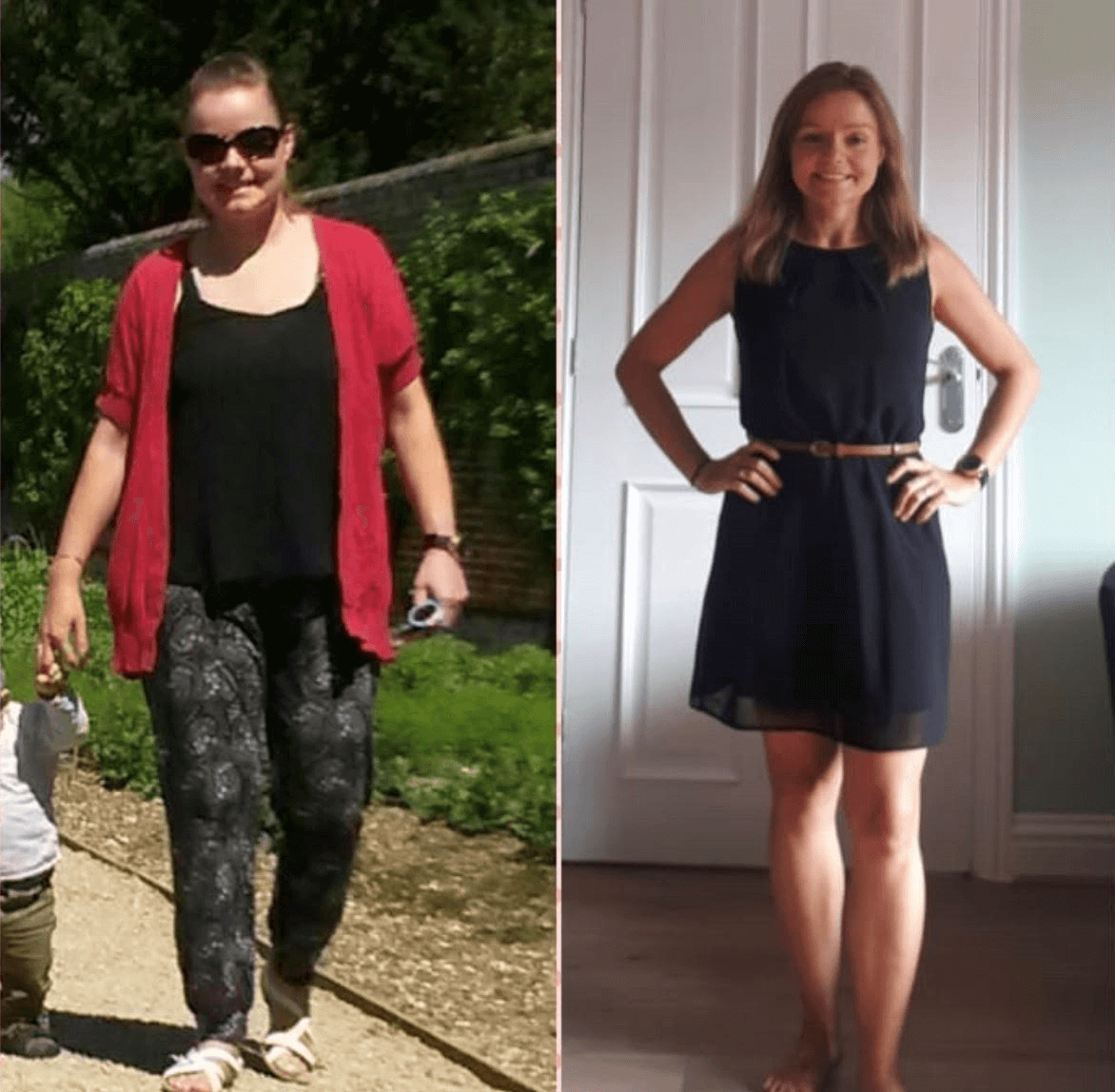 Nikki has lost over 1.5 stone on the 28 Day Weight Loss Challenge and tells us the photo on the left above is her before The Healthy Mummy, about a year after having her second baby.
"It actually took me ages to find a full-length photo of myself as I hated having my picture taken and the ones that were taken I probably deleted as I didn't like what I saw.
"This photo shows what I used to wear, baggy clothes to cover my wobbly bits. I would have never worn a dress back then, I used to hate dresses and didn't even own any. The photo on the right shows me yesterday, getting ready for an interview, wearing a DRESS."
Maria Quantrill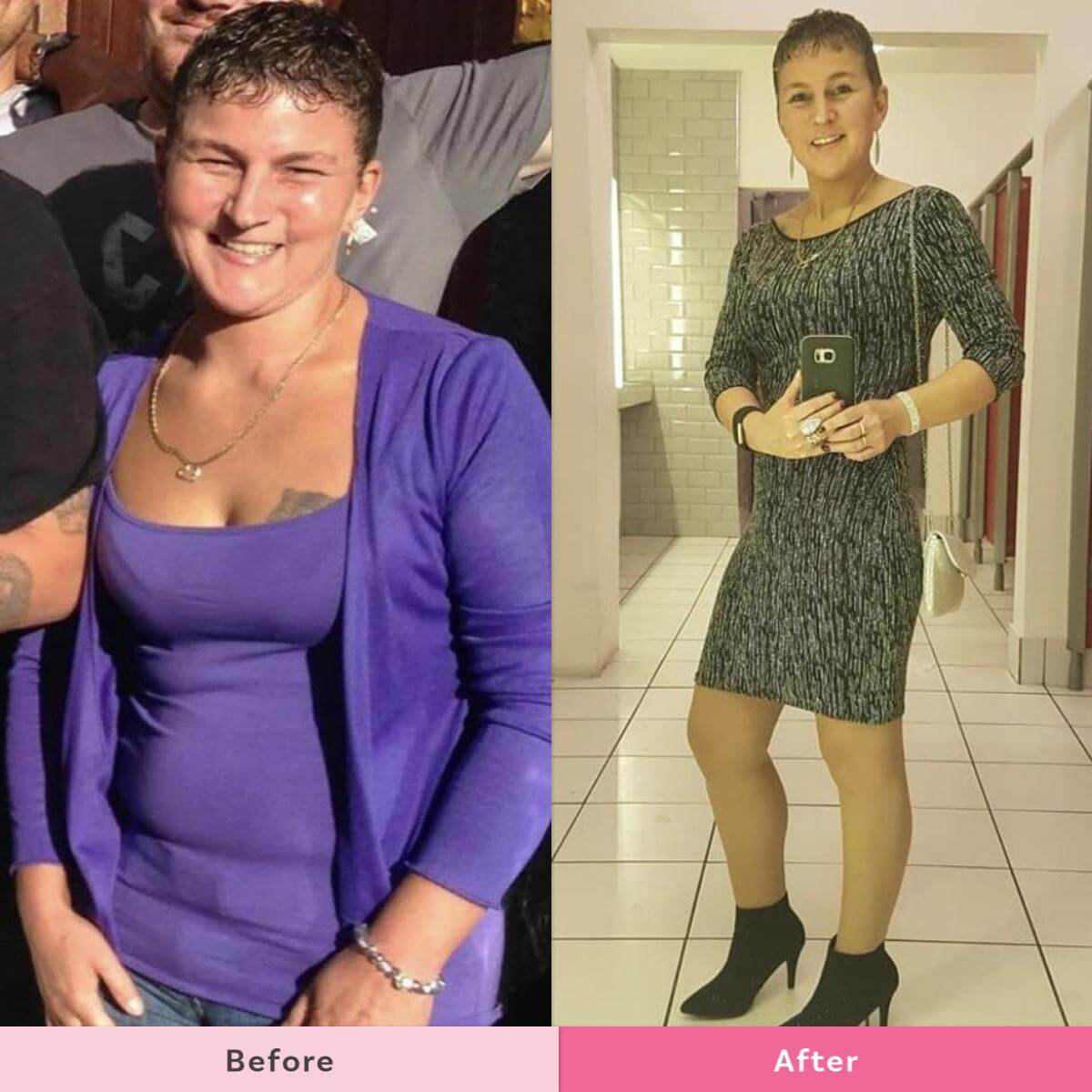 Maria shares the first picture of her above is from two years ago on a pub crawl with her husbands work colleagues. The second picture is from another night out (alcohol-free) with her work colleagues since joining The Healthy Mummy 28 Day Weight Loss Challenge.
Maria says, "I put the same jeans on the other day and I can get them on and off without even undoing the button!! They hang off me now, where as they were very uncomfortable to sit down before in this photo."
Sarah Fellows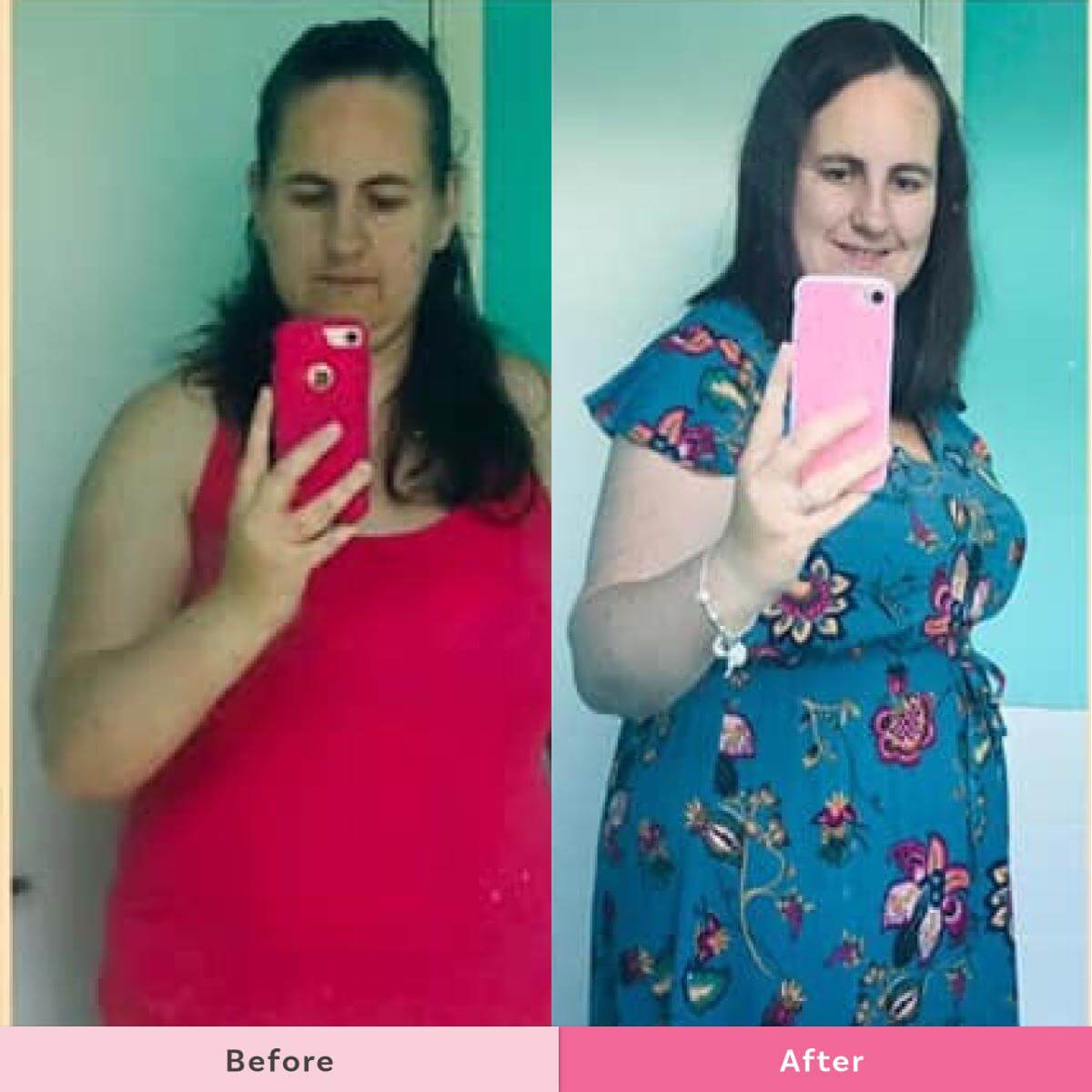 Sarah shares that the past 8 weeks have been a crazy journey for her on the 28 Day Weight Loss Challenge. She has lost 17.5 inches around her whole body.
"I feel amazing and so confident in a dress, My friend has finally got married and we are ready for her wedding reception.
"I literally have no more words apart from I feel amazing."
Siobhan Docherty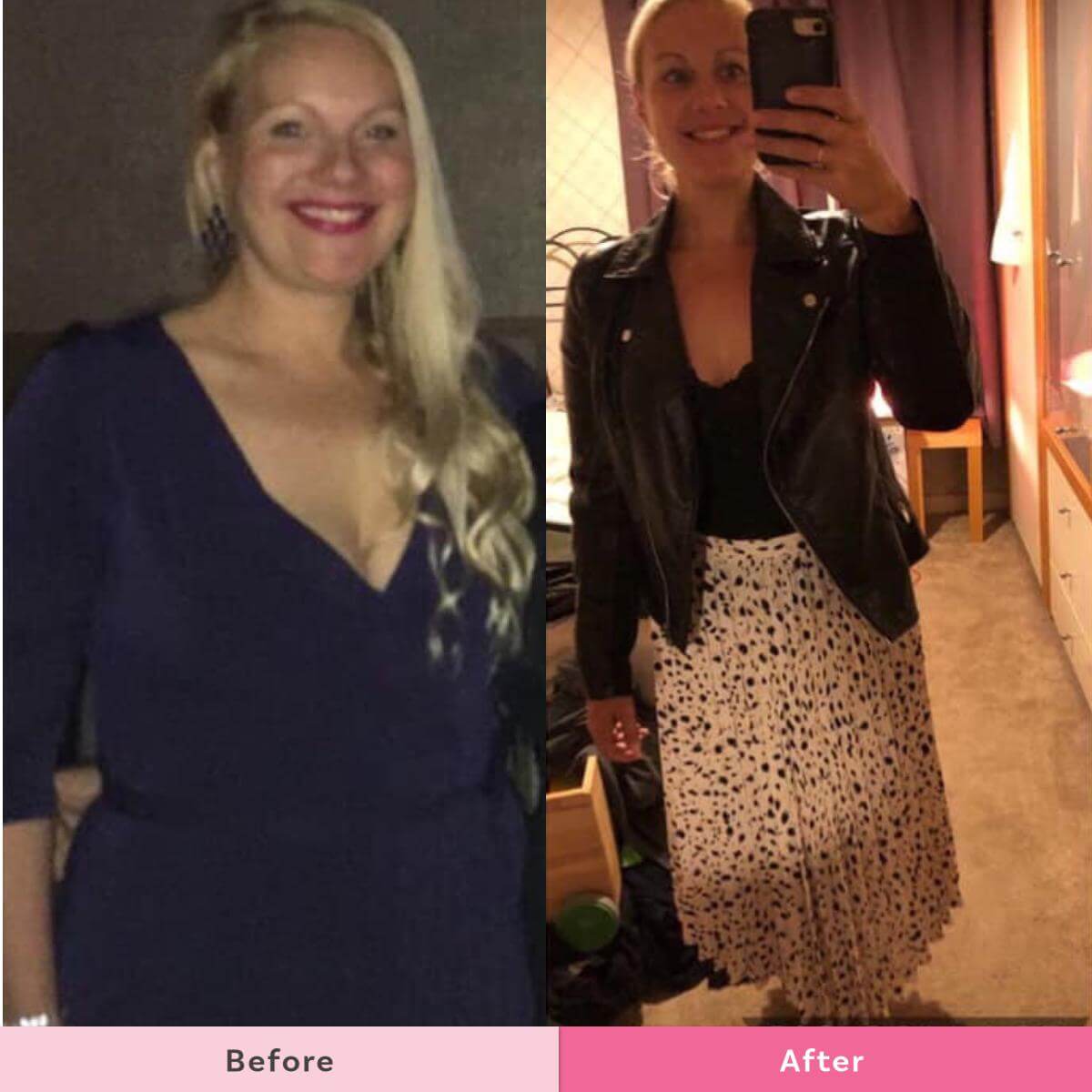 Siobhan has lost 2 stone on her 28 Day Weight Loss Challenge. 
Siobhan says, "I always say The Healthy Mummy is so much more than just a diet and it really is!
"I have done so many diets over the years but never have I had the support and gained the confidence I have now! It's really is the whole package I have never felt I could wear light colours on my bottom half and last week I went and bought a white skirt all thanks to healthy mummy!"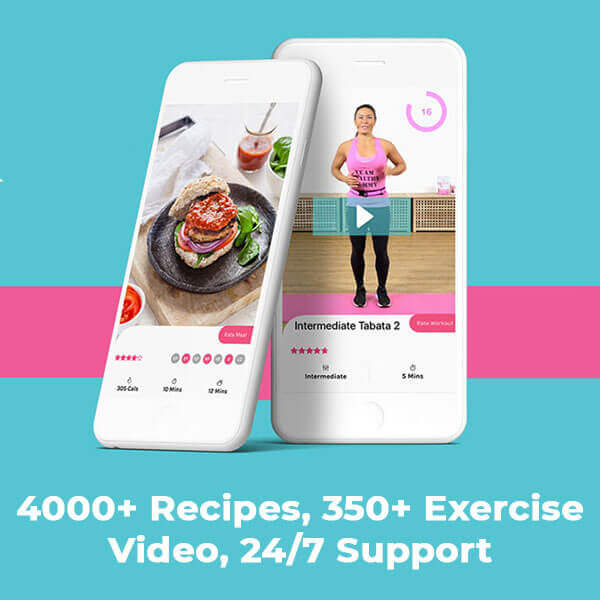 It's time to make a positive change for you!
It's time to take back your life and get the body you deserve. Join other mums who have changed their lives for the better!
Get started NOW with the launch of our new fitness app! Take part now and drop a dress size or two.