What would it be like not worrying about how you look in photos, buying clothes off the rack at any store, or just feeling good in your own skin?
These six UK-based mums are living that dream RIGHT NOW and they say it's all down to the 28 Day Weight Loss Challenge!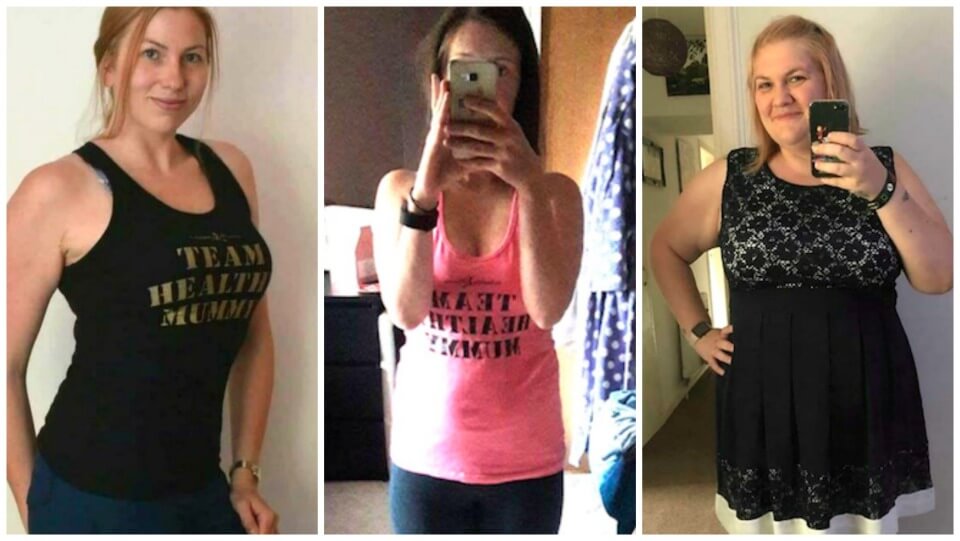 Between the 6 of them, they're down 14.4 stone (and some of them say they're not done yet!).
They all feel lighter, not just on the scales, but in themselves too. They're more confident in their lives and it shows on their faces in these incredible before and after photos!
Sarah says this was the best decision of her life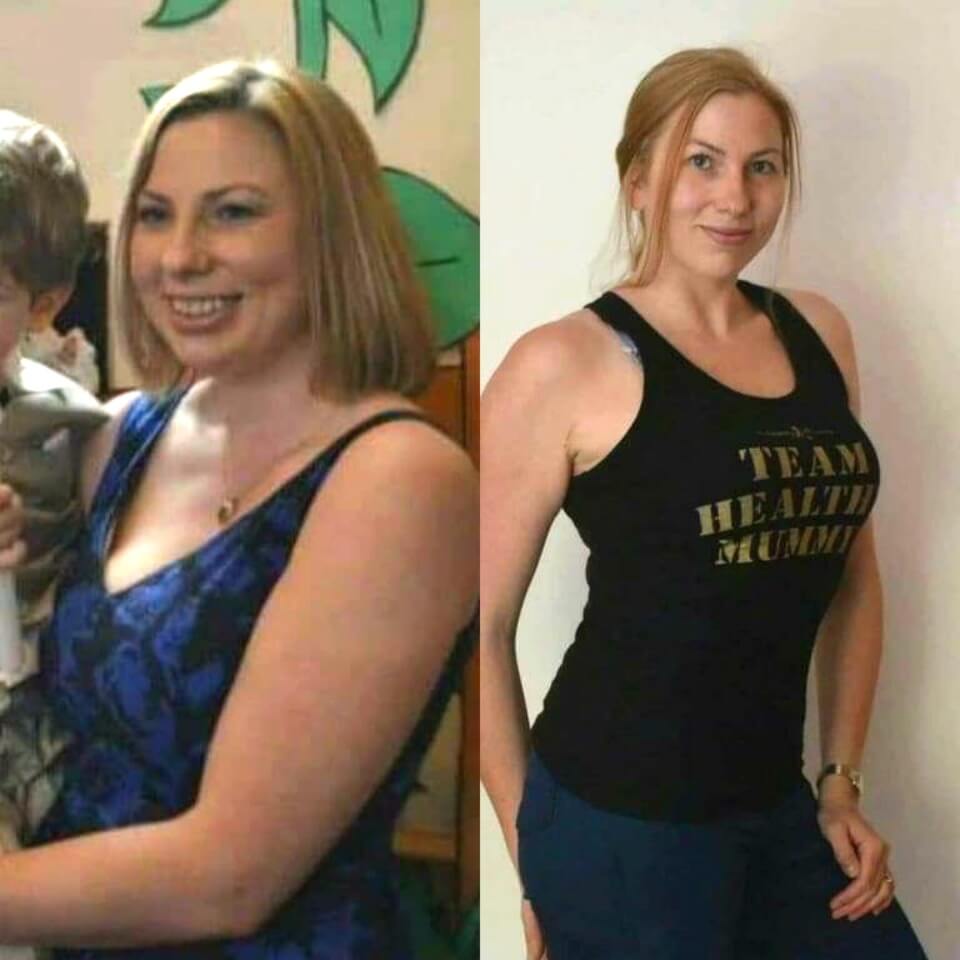 Sarah Cryer has lost 18lbs and gained so much confidence. Sarah says "12 months ago I made the best decision of my life – I signed up to the 28 Day Weight Loss Challenge!
I'm healthy and happy, I couldn't wish for more. Now when I hop on the scales I'm not bothered by the numbers.  I feel great in my skin and my clothes!"
Katie says her old shirt is now like a tent on her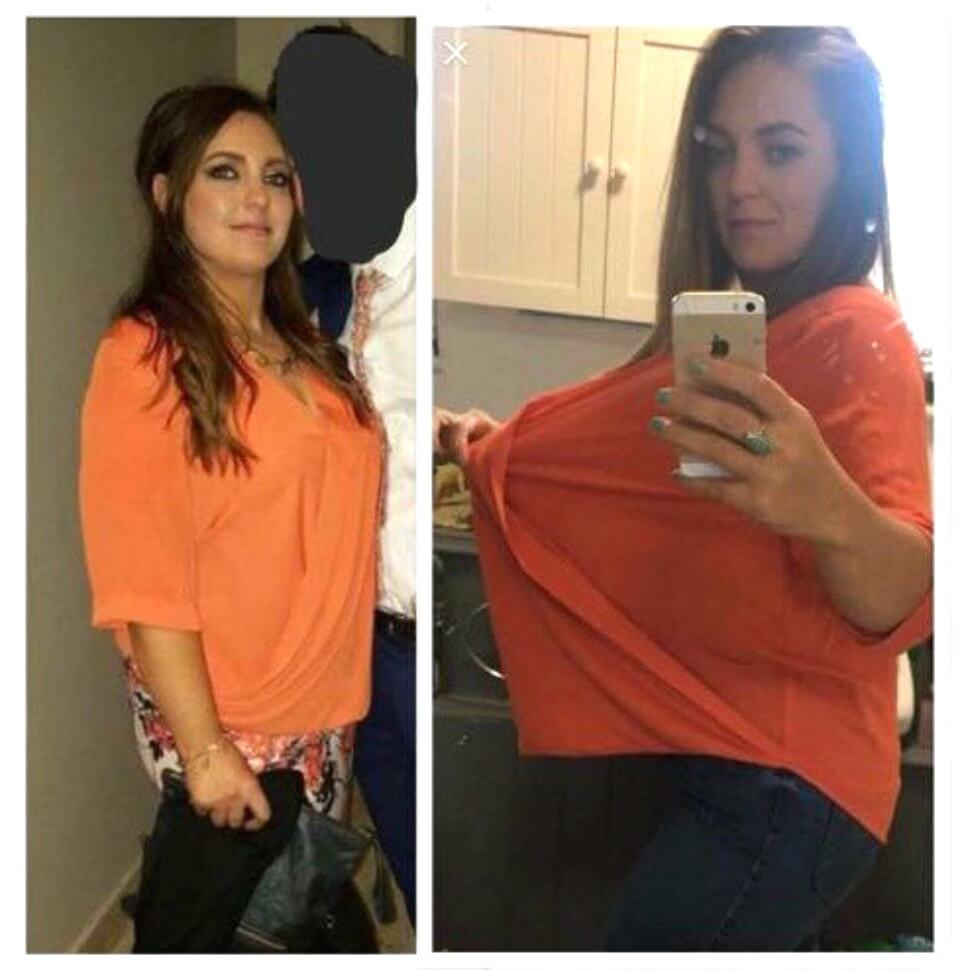 Katie Kirkham has lost an incredible 3.5 stone between these two pictures!
Katie shares, "This was my favourite top because it was a cover up top – now it's like a tent! To me, progress pictures are so important to see how far you have come.
Thank you Healthy Mummy and the 28 Day Weight Loss Challenge for helping me get closer to where I want to be."
Kelly no longer hides from the camera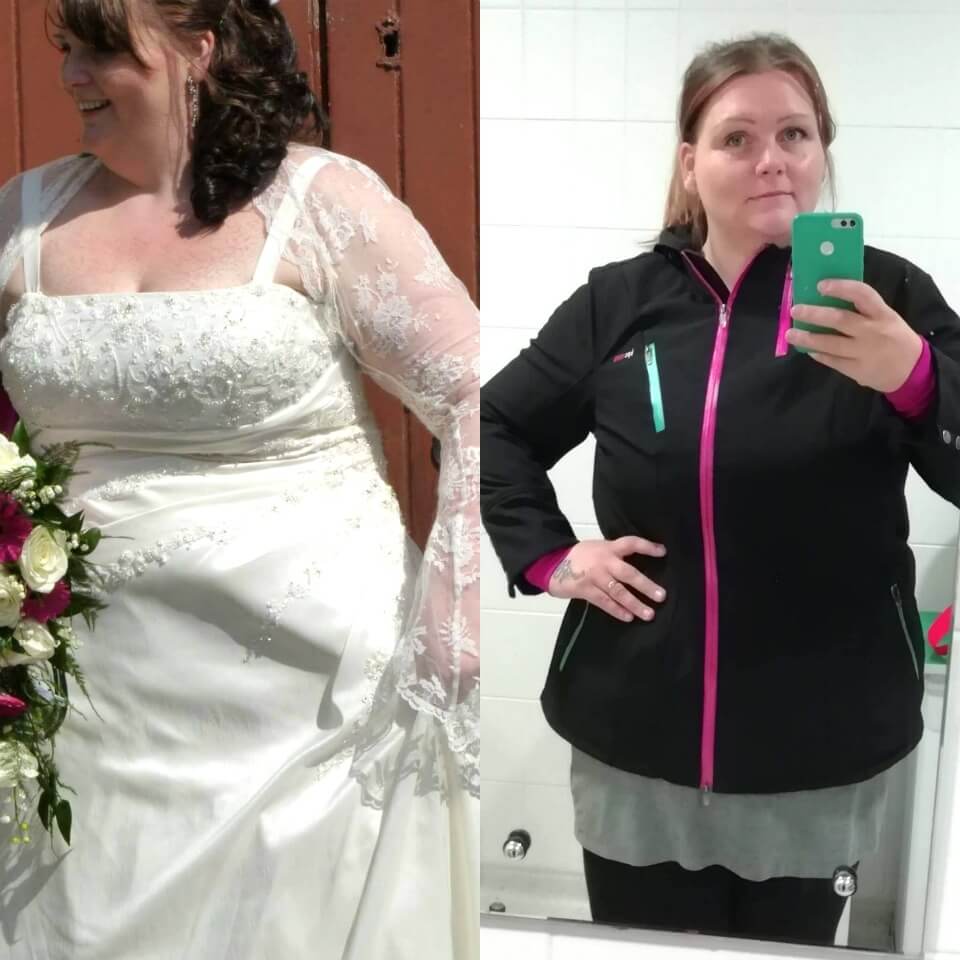 Kelly Anderson has lost an unbelievable 4.3 stone and says she is never going back!
Kelly shares, "There are very few photos of me from before my time with Healthy Mummy.
I would either have them done very reluctantly whilst trying to hide half my body to appear slimmer, or try and tuck in my bingo wings so that they didn't look so bad.
I spent my wedding day strategically trying to place my flowers, hold my head up to avoid the photographer capturing several chins and continually breathe in.
Now, I don't care about silly selfies with the kids, or how many photos I end up in. I'm embracing life wholeheartedly and that's thanks to the Healthy Mummy and the 28 Day Weight Loss Challenge!"
Cat has dropped three dress sizes in 5 months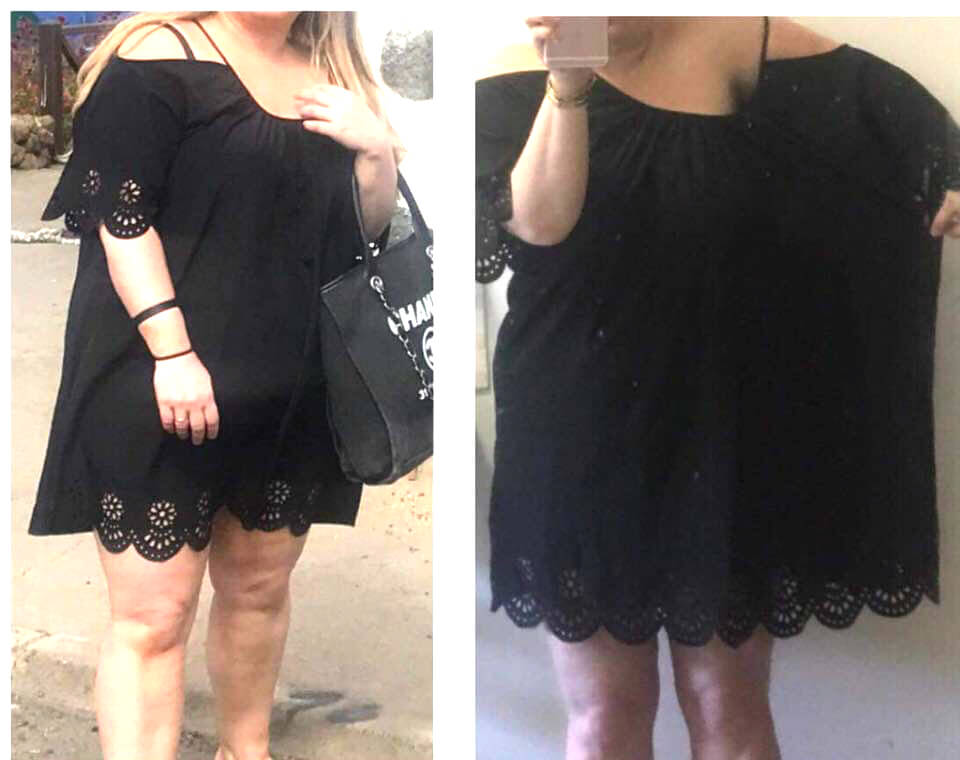 Cat Leah has lost 30lb AND she gone from a size 20 to a size 14. Wow!
Cat says, "5 months of a difference in these pictures! All thanks to the Healthy Mummy's 28 Day Weight Loss Challenge."
Cat shares, "The Healthy Mummy has helped me regain the confidence I had lost!  Before I started this journey it was ZERO! I was stuck in a rut, living in my PJs and eating my feelings.
Now fast forward 5 months, I am physically and mentally a stronger person, with a whole new positive healthy outlook on life. For me the future is now bright and I am totally loving life again."
Hellevi is on Team Healthy Mummy all the way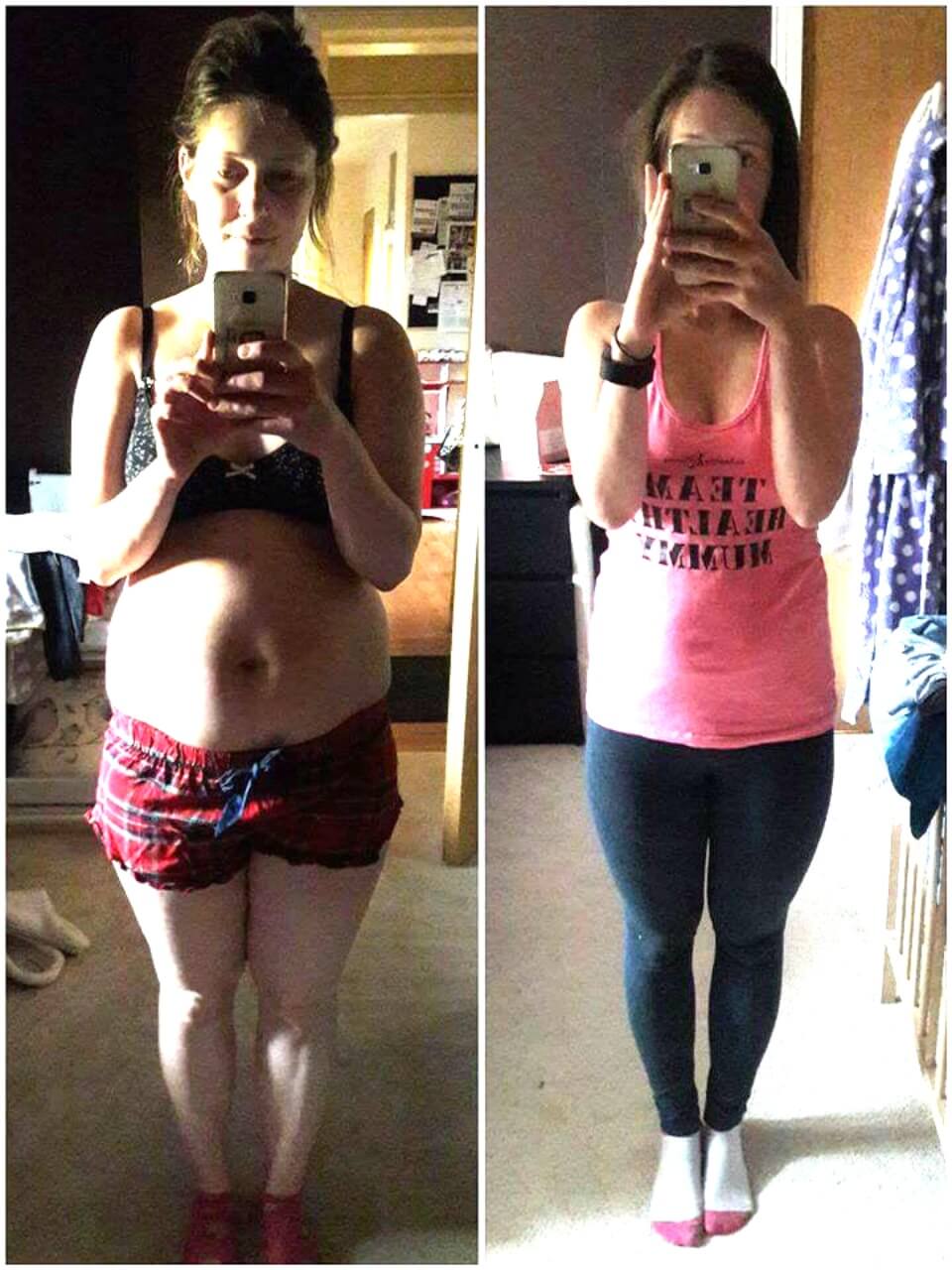 Hellevi Walker has lost over 24lbs in 5 months thanks to the 28 Day Weight Loss Challenge. Along the way she has gained energy and confidence!
Hellevi says of her photos, "From a tight size 12 to comfortably wearing a size 8-10. The Healthy Mummy is the way forward."
Charlie says her success is about so much more than her weight loss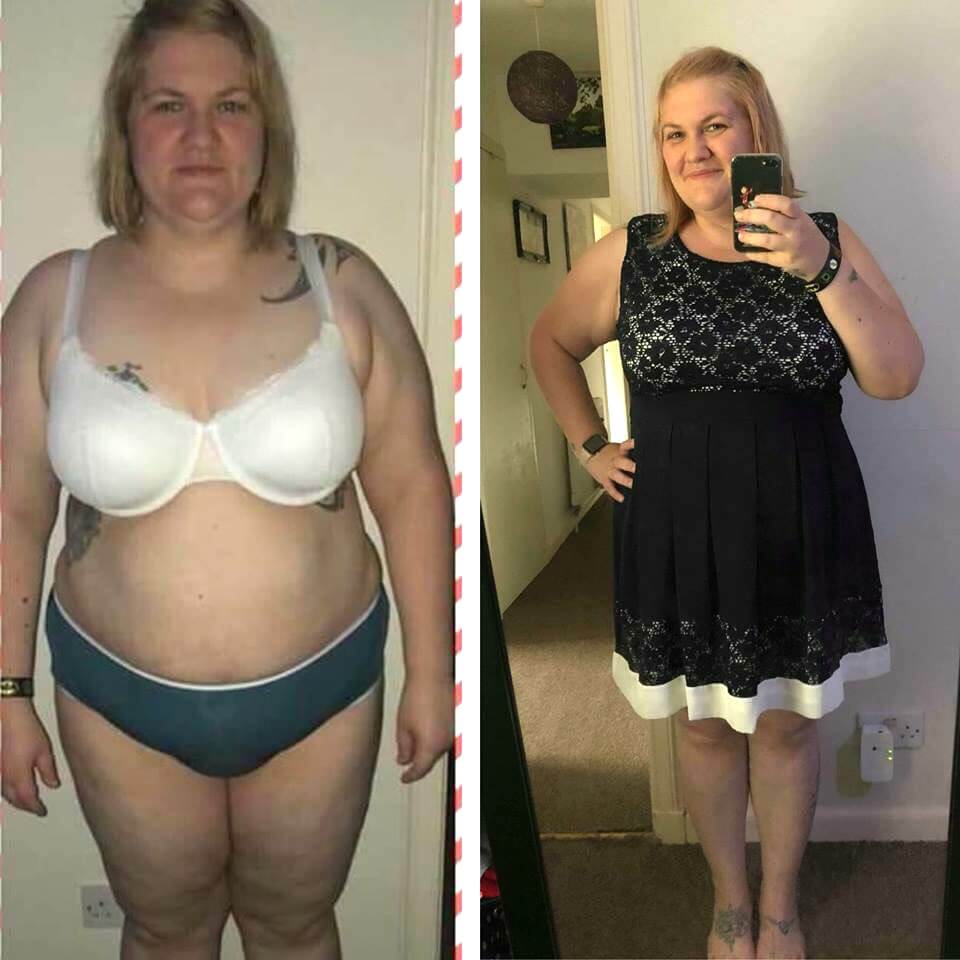 Charlie Johnson has lost 21lbs in 3 months on the 28 Day Weight Loss Challenge and she has gained her health and confidence!
Charlie shares, "I find it hard to find the words to express just what the Healthy Mummy has done for me. It's not just about losing weight.
Don't get me wrong, I love the fact that 21lbs have disappeared and that my clothes are smaller and more comfortable!
But for me it's the change in myself, in my health and in my confidence that means the most.
I have achieved so much more than I ever thought possible in the last 3 and a half months on the 28 Day Weight Loss Challenge. I can't wait to see what the rest of the year brings!"
Join the next 28 Day Weight Loss Challenge!
With more than 4,000 delicious (and healthy) recipes, 350 exercises & 24/7 support – the 28 Day Weight Loss Challenge is designed (and proven) to help busy mums like you lose weight!
If you would like a sneak peek at some of the meals, snacks and exercises from the 28 Day Weight Loss Challenge you can download our FREE recipe packs HERE.