After gaining six stone in just one year, this mum suddenly realised something had to change. She didn't need a new diet, she needed a whole new lifestyle and that's when she found The Healthy Mummy 28 Day Weight Loss Challenge.
Mum gained over six stone in one year due to common health condition
Polina is a busy mum of two from London. She has been suffering from Polycystic Overy Syndrome (PCOS) since the age of 18. That's over 20 years of constant dieting and weight struggles. Polina shares her story with The Healthy Mummy.
Polina says, "I have PCOS and for 20 years I was constantly on very strict diets. If I stopped dieting, a few months later, I would gain back whatever weight I had lost. Thankfully, I didn't have any problems conceiving and gave birth to two beautiful boys. For me, the only reminder that I have PCOS was that I had hair growing in places it shouldn't grow."
Polina's weight gain
"After 20 years of fighting it I finally gave up dieting and in just one year I gained over six stone.
"I visited my GP and asked for investigations and the results showed that I had a bigger liver and I was also pre-diabetic.
"I was suffering heavy bleeding with periods as well, so the doctor prescribed the Depo injection. The weight gain was out of control and nothing was working."
"After all these years no one told me that PCOS can affect my weight gain."
PCOS affects 1 in 10 women in the UK
Polycystic Ovary Syndrome (PCOS) is the most common female hormone condition and manifests differently in each woman. It can be incredibly devastating to a woman's self-esteem and quality of life.
Symptoms include:
irregular periods, or a complete lack of periods
irregular ovulation, or no ovulation at all
reduced fertility – difficulty becoming pregnant
unwanted facial or body hair (hirsutism)
oily skin, acne
thinning hair or hair loss from the scalp (alopecia)
weight problems – being overweight, rapid weight gain, difficulty losing weight
depression and mood changes
The turning point for Polina
Polina shares that after spending some time doing her own research she finally discovered that PCOS was the real reason for her weight gain over all those years.
"I was fighting something, I didn't even realise I was fighting against."
"I found that I didn't need a new diet, I needed a new lifestyle and that's how I found The Healthy Mummy 28 Day Weight Loss Challenge. The Healthy Mummy has changed me so much from the inside out."
How The Healthy Mummy changed Polina's life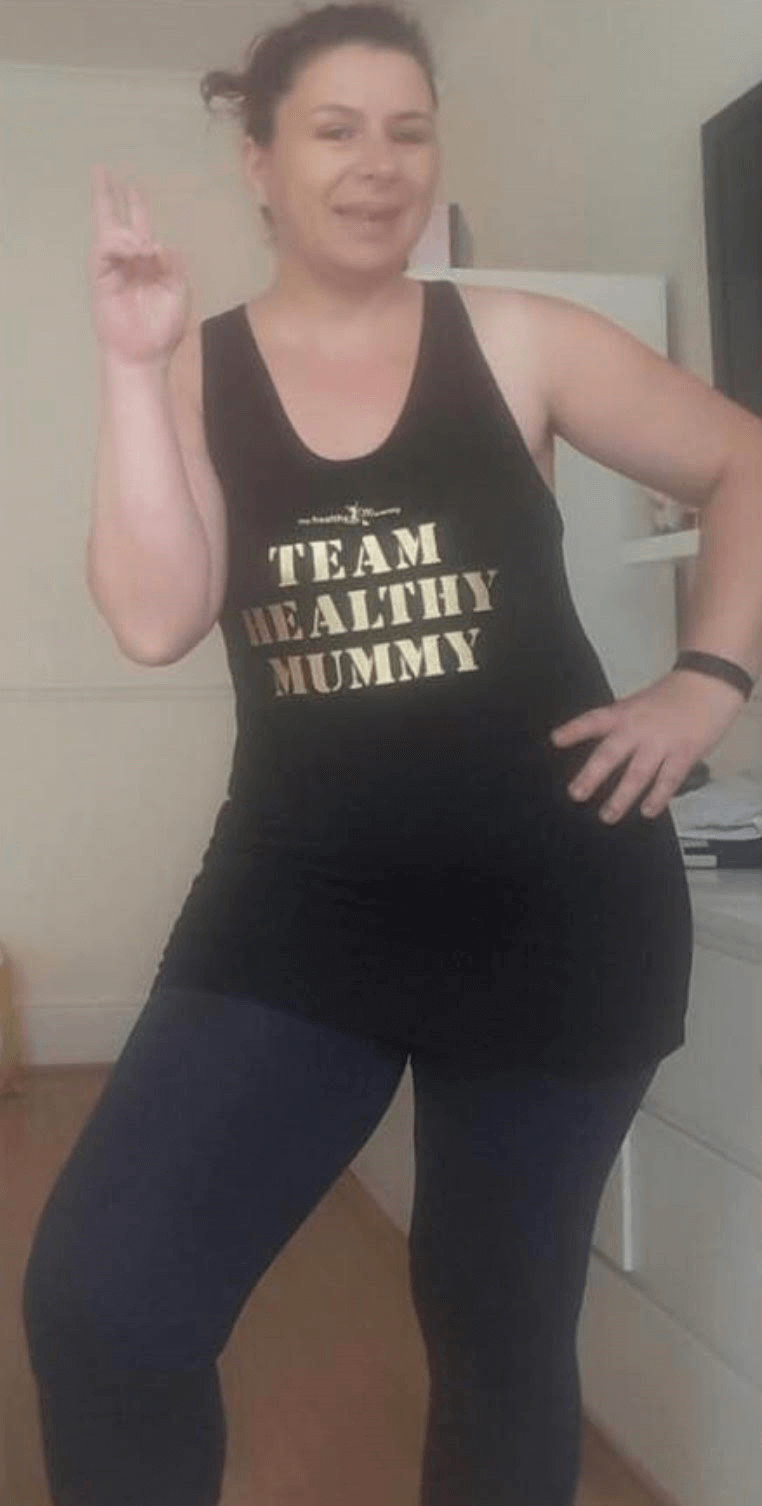 Polina says her liver is now back to a normal size, and her blood pressure is also back to normal, plus she is no longer considered pre-diabetic.
"I've lost 3 stone following the 28 Day Weight Loss Challenge over the past 15 months and gone from a size 18 to a size 14.
"PCOS might make things happen slower but it doesn't make it impossible."
"I've gained confidence, changed my relationship with food, and my fitness activity has changed from zero to high.
"The Healthy Mummy is the best option for women like me, this is not a diet that finishes after 90 days, this is a lifestyle change and a way of life."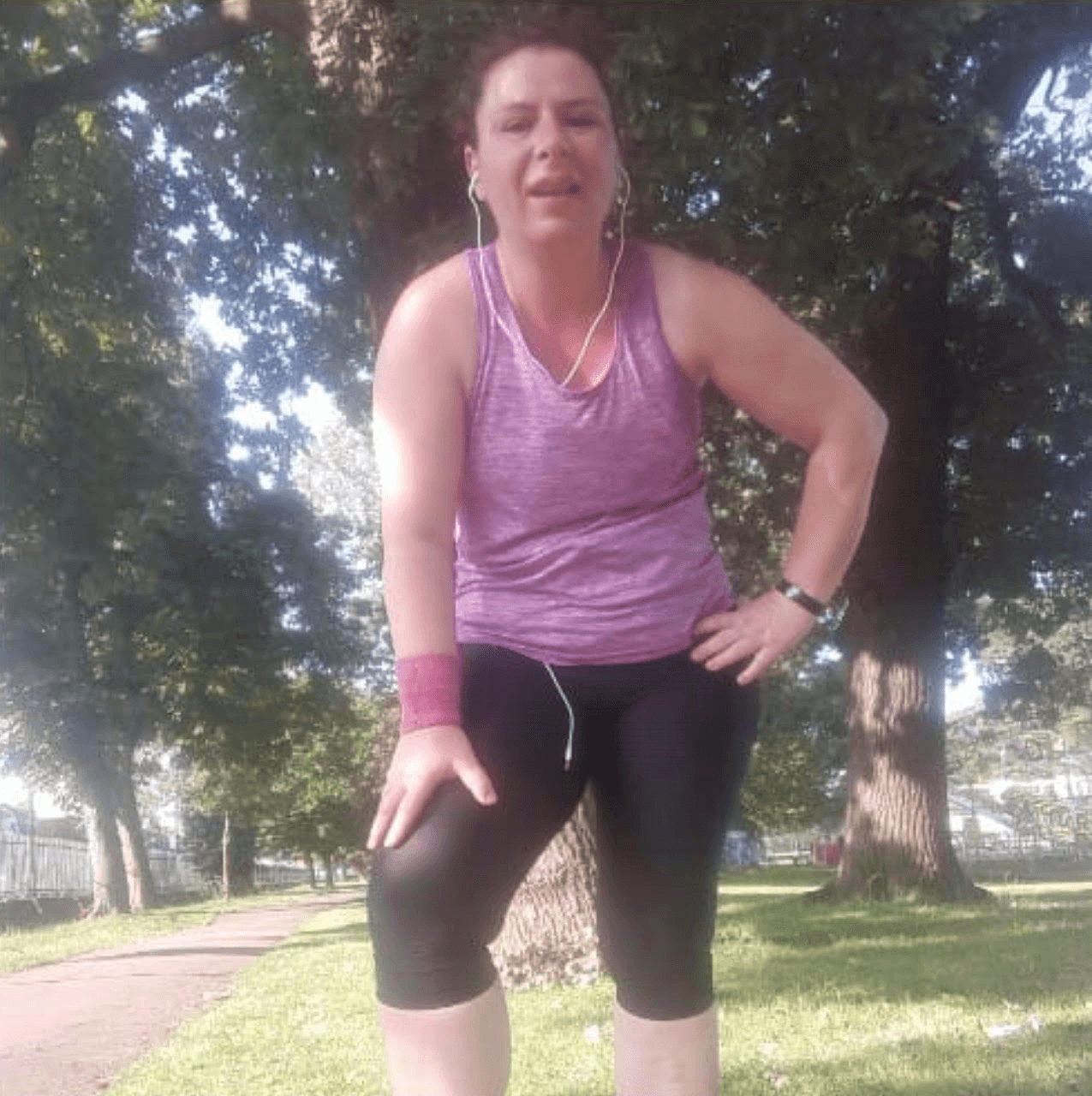 Polina's tips
Don't stay hungry for years, join the Healthy Mummy 28 Day Weight Loss Challenge and eat delicious food, lose weight and maintain your weight.
Most diets just help you lose weight, Healthy Mummy is different because it helps you lose weight and maintain your weight after that.
PCOS is a syndrome, not an illness, it will not go away after a course of tablets. We never know when and why it will come back and that's why we don't need to diet, we need The Healthy Mummy to help us change our lifestyles."I can't find enough words to say how much I enjoy this journey. I can't believe how quick and easy it was for me to change this lifestyle."

Read more:

Join the 28 Day Weight Loss Challenge!

The only program made for Busy Mums

You get unrestricted access to :
● Over 350 AT HOME WORKOUTS
● Nutritionist designed weekly meal plans
● Personal Trainer crafted at-home workouts
● Daily Motivation from My Coach
● Personalised Shopping lists to make life easy
● Over 4,000 healthy and delicious recipes at your fingertips