Mum loses over 2 Stone (33lbs) in 12 months following the 28 Day Weight Loss Challenge and has gone from a size 16-18 to a size 12-14. Her motivation came after looking back on family holiday snaps and instantly feeling ashamed of herself.
Mum loses 2 stone thanks to The Healthy Mummy
Maria is a mum of one from London. She started her 28 Day Weight Loss journey with Healthy Mummy after she returned from her first family vacation and looked back on photos, instantly feeling ashamed.
"I was ashamed of how far I let my unhealthy eating habits dictate my life, but also the daily pain I was experiencing all my life was getting worse!
"I was a new mum, I thought eating sugar, junk, chocolate was the way to keep me awake throughout the day.
"My daily pain got worse to the point I was having nightly spasms. My sciatica got worse due to the weight gain. My feet couldn't bare the pressure of my body and I needed help walking. Thank god for my partner and being my aid.
Following the 28 Day Weight Loss Challenge and using the Healthy Mummy Smoothies Maria lost 2.3 stone within 12 months and has gone from a size 16-18 depending on clothes to a size 12-14.
Healthy Mummy Smoothies and snacks
Maria says she has been using the Healthy Mummy Smoothies since a month into her journey and they have been her go-to ever since! "I have at least one a day, maybe two depending on how I feel."
"My favourite Smoothie changes all the time but right now I would have to say Choc Almond Smoothie it really hits that chocolate craving sweet tooth I have."
"My Favourite meal changes due to me constantly having endless recipes at hand on the 28 Day Weight Loss Challenge, but I've recently made the Cajun Salmon kebabs and they were sensational."
Maria's tips
Take your time focus on your main downfall first if that's eating, portion size, meal prep or working out and incorporate each one at your own pace.
Up your water intake, it's hard, but if I can go from practically having a fear of the stuff from my pregnancy then you can too.
Never compare your weight-loss or journey with anyone else, we all have unique bodies and goals.
Take your time, it isn't a race it's your lifestyle journey.
Take photos,  don't delete them, as it's what will keep you seeing that change when you feel like there isn't one.
Don't feel bad to be selfish and do it for you! In the long run, you and your family will all be better off.
Maria's confidence has grown
Maria first came across The Healthy Mummy through a Facebook Ad and says her confidence has grown with her along the journey.
"I've noticed I don't judge myself everyday for how I look. I have days where I like what I see and feel pretty. I feel happier in my own skin and don't shy away from that family photo or photo! Before I disliked my body to an extent I would delete, crop or not be in a photo at all."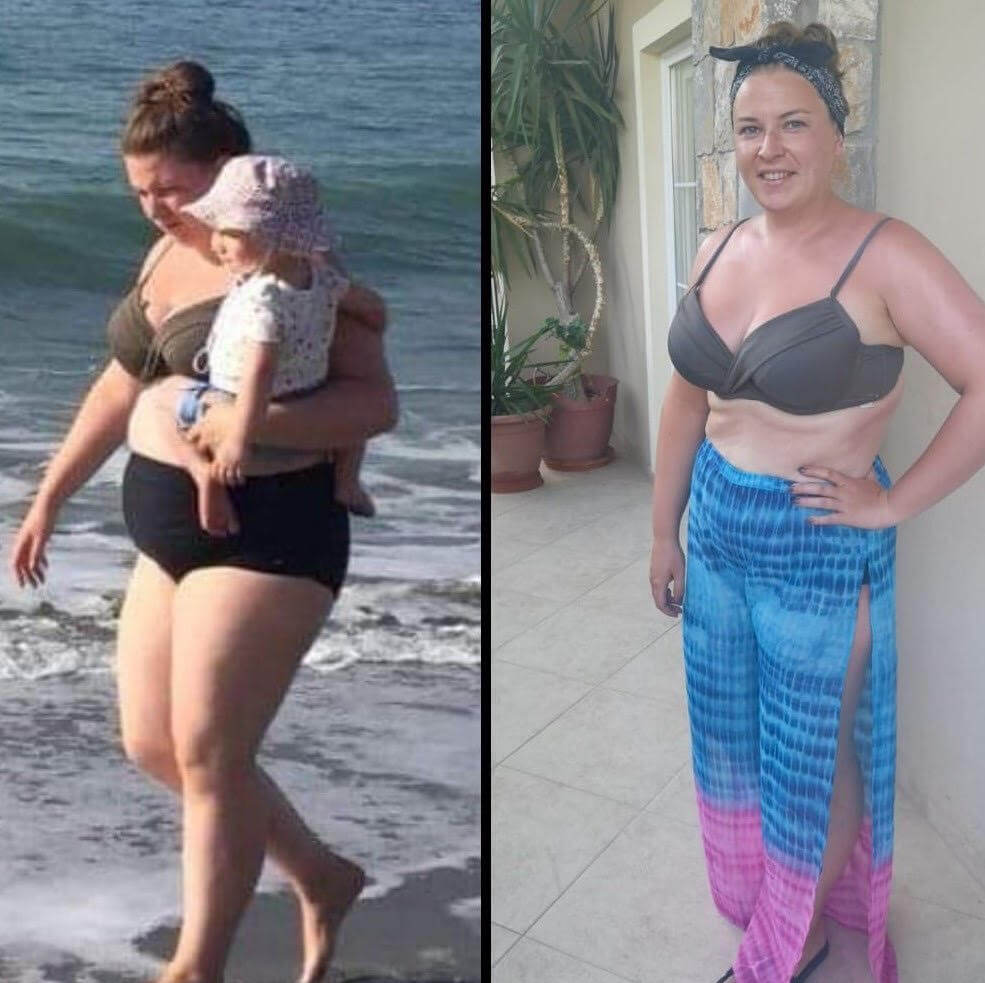 "Looking at the picture on the left I was absolutely mortified by how I looked and how far I let myself go. This was the turning point for me, I remember feeling insecure having my arms out and feeling so overweight very self-conscious, unhappy, and uncomfortable in my own skin."
"Fast forward a year later on The Healthy Mummy"
Maria says, "The image on the right was taken last week when I felt more comfortable in my own skin, happy, pretty and overall at peace.
"Yes, I still have wobbly bits, bingo wings and off days. I still have moments where I see that bigger me, but I am on a journey that is far more beautiful than just a weight-loss journey. I am on a journey that makes me ME and a MUM all at the same time."
"I would have never even wanted a photo last year and if I did I would have cropped it so you would see only my head upwards.
Thank you to the Healthy Mummy I am slowly getting where I feel comfortable after having a baby and I now will have photos to look back on with my family."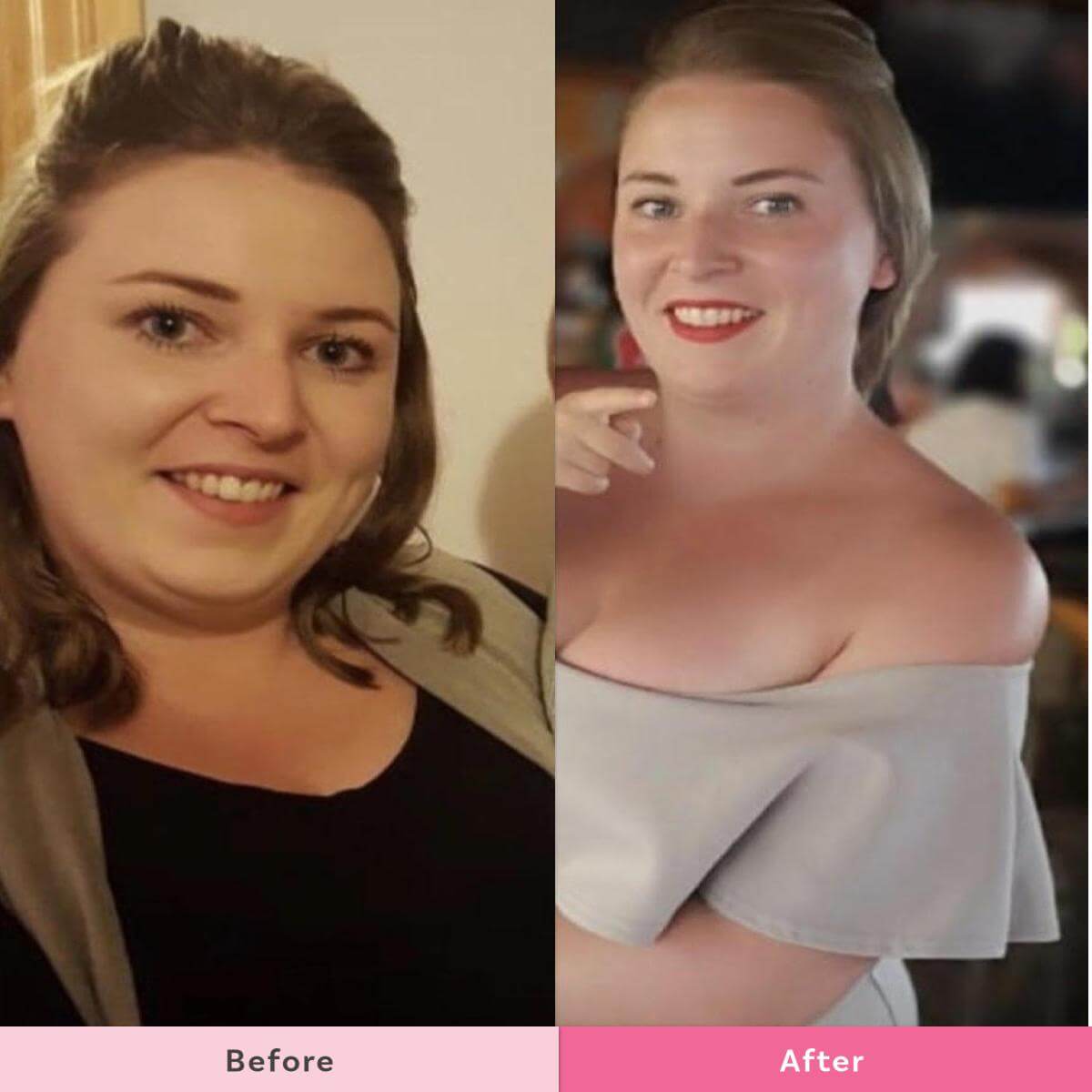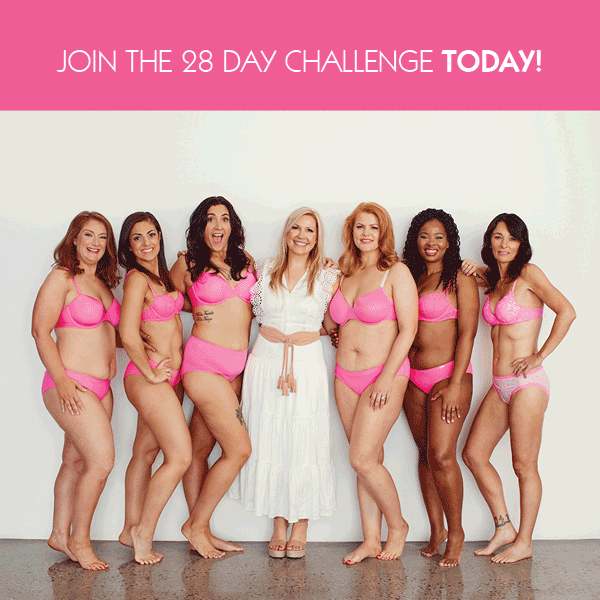 The only program made for Busy Mums
You get unrestricted access to :
● Over 350 AT HOME WORKOUTS
● Nutritionist designed weekly meal plans
● Personal Trainer crafted at-home workouts
● Daily Motivation from My Coach
● Personalised Shopping lists to make life easy
● Over 4,000 healthy and delicious recipes at your fingertips