Fiona Constable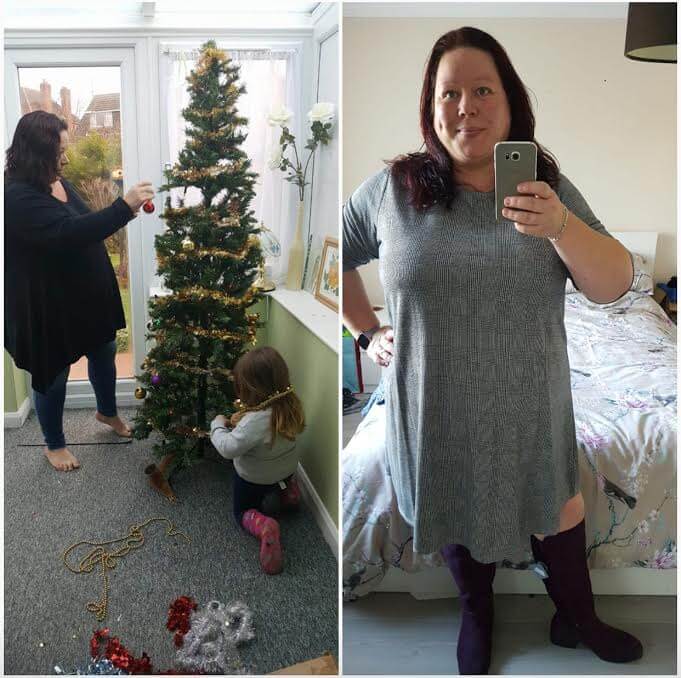 Fiona says, "Before starting with The Healthy Mummy, I used to avoid full length photos….I don't mind now.
I am especially happy as the second photo is a dress I picked up while doing the supermarket shop….I would never of been able to do that previously, especially not a dress.
Loving The Healthy Mummy, and the amazing smoothies, awesome recipes and such a supportive group!"
Michelle Mackenzie Ellis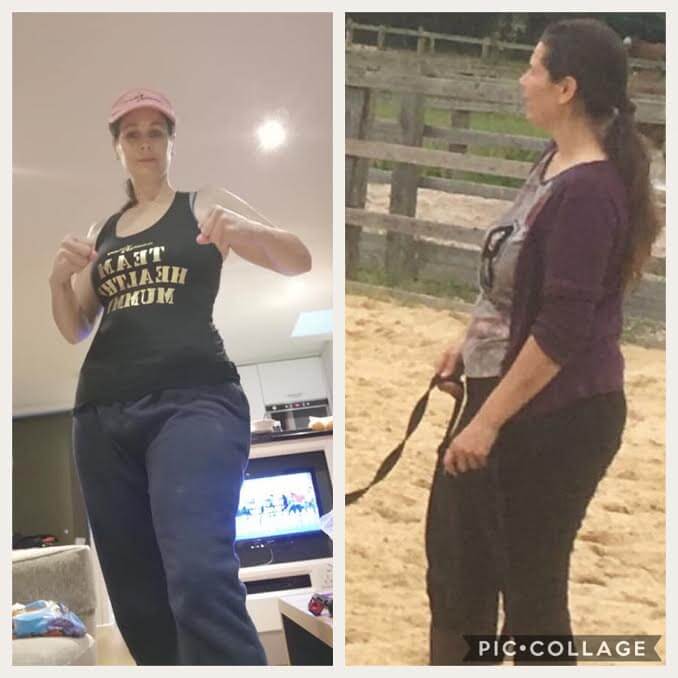 Michelle says, "Well before The Healthy Mummy I was always the one hiding from the camera or looking away. I always felt disgusting and embarrassed of how I looked in photos, although I've never been huge I just want to be a comfy size 12 not a tight 14!
Not only has The Healthy Mummy got me out of eating huge pasta portions every night due to having a family life and its convenience, I'm much more conscious of the amount of calories I'm taking in.
Admittedly, sometimes I make meals which aren't on the hub but I put them together using ideas from the hub and keep within my calories. The Healthy Mummy is a huge part of my life and I LOVE IT!!!
Every day consists of at least one Healthy Mummy Smoothie and the more I try the more I love them! So glad you came up on my screen when you did. Notice my cheek bones!"
Missy Harrison
Missy says, "Looking back on photos really makes me see just how far I've come. Nearly 2 stone down, numerous inches, but the biggest difference is my confidence – I still have weight to lose but I'm well on my way."
Samantha Rickaby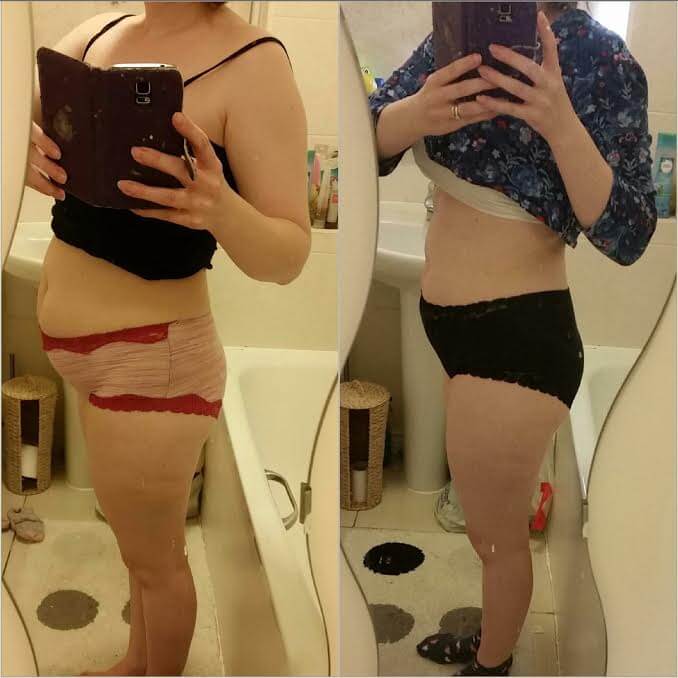 Samantha says, "I'm still early into my transformation, but already starting to feel a difference and feel more like me again. The photo on the left is me 3 weeks ago, and the photo on the right is me today. Only a small difference physically, but a bigger difference mentally. 
One of the main reasons I wanted to join was that I wanted the confidence to take my little boy swimming for the first time. And I am so proud to say that I took him for the first time on Saturday!
I was so worried that everyone would stare at my belly but turns out nobody did! I actually enjoyed myself! I have a little way to go still, but for the first time I actually feel like I can do this. 
So thank you so much for all the lovely ladies on here who post such inspirational posts and photos, who give people like me the courage to give it a go. I don't think I can ever find the words to thank you enough."
Victoria Hendy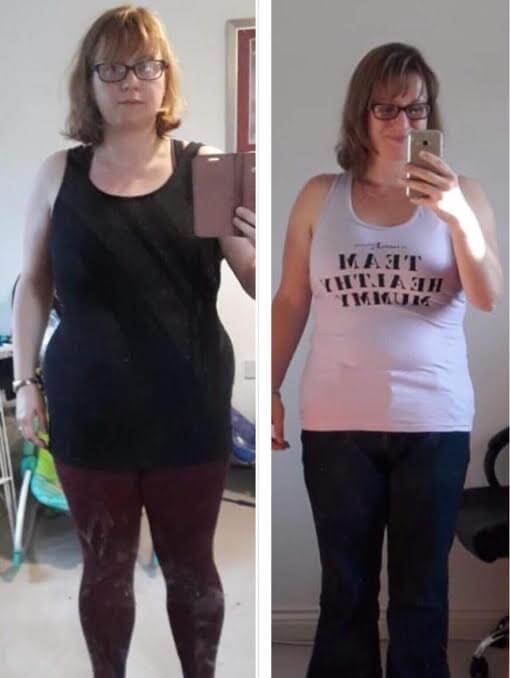 Victoria says, "23lbs gone, 14 inches vanished!
I'm still very body conscious, my shape is changing and I'm learning to be OK with that. I'm starting to get some lovely comments from friends and family so that is a huge boost.
Having battled with my weight for all of my adult life I am thankful to The Healthy Mummy for teaching me kindness to myself, learning not to self sabotage, and that food is not a hug. 
My journey will be a long one but with all you lovely mummies here I'm sure it's going to be a good one."
Well done mums on your amazing achievements!
Take part in the 28 Day Weight Loss Challenge with 100,000's of other mums
Lose 8-13 lbs every month family friendly recipes & calorie burning exercises.