Are you trying to lose weight and improve your fitness on the 28 Day Weight Loss Challenge but are lacking a little motivation? If so, a weight loss motivation board may be just what you need.
Sometimes we need a visual reminder to help us stay focused on our 28 Day Weight Loss Challenge journey.
The wonderful mums in the Healthy Mummy Facebook community have been busy creating their own boards which we are excited to share with you along with our 7 step process for creating a weight loss motivation board that works.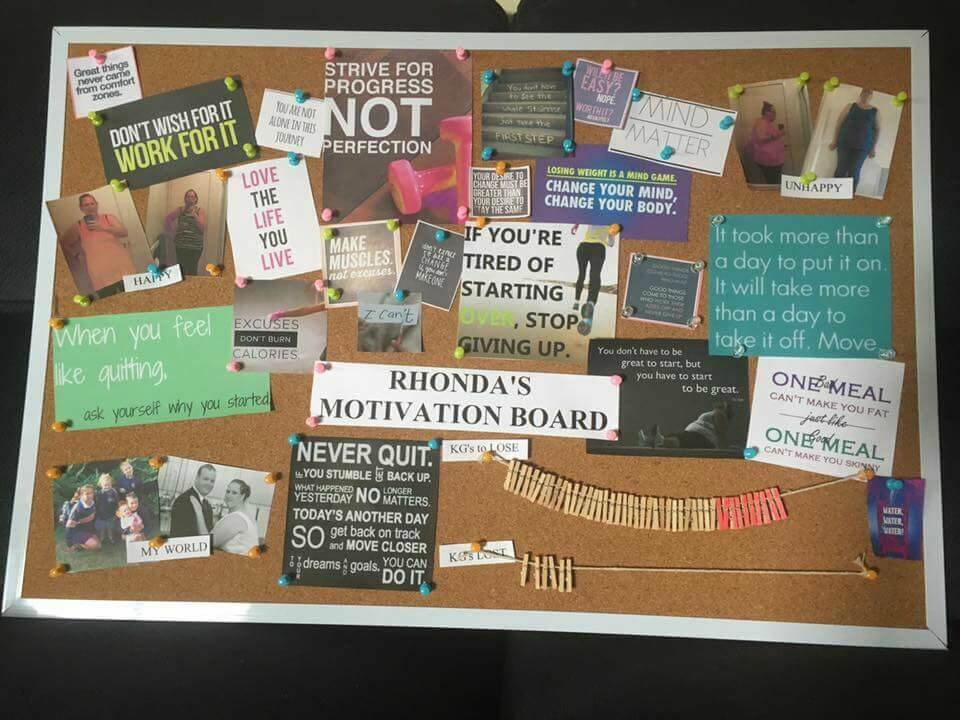 How to create a weight loss motivation board
1. Visualise yourself at your goal weight
Start off by visualising yourself at your goal weight. Ask yourself:
How does it feel?
Who are you doing this for and why?
What makes you happy?
What will your life be like when you have achieved your goals?
This will put you a positive frame of mind for this activity.
2. Look for motivation boards that inspire you
There is no right or wrong way to create your motivation board.
Your weight loss motivation board should 'speak to you'. It should be a reflection of your own personality and your own goals.
How much or how little you include on your board is entirely up to you.
3. Gather images of things that makes you happy
Think about what gets you motivated and happy and start gathering these items. This could include:
Pictures of your kids, family, wedding day, you at your goal weight.
Inspirational quotes.
A picture of someone of similar size, whose body you admire. (No point pinning a picture of a catwalk model if you are 5ft tall).
What's more, if you are 6 feet tall and have jet black hair then a picture of Kylie Minogue is probably not the best choice. Be realistic! Choose role models who look healthy and whose bodies or elements of their body, you could achieve.
Calendar or countdown chart.
Health or fitness goals (e.g. aim to run 5kms, aim to do 30 push ups in 1 minute).
List or illustrations of exercises you wish to do every day.
Pictures of a dress you wish to fit into (you could also hang an item of clothing up next to your board).
Reward or mini rewards for when you reach your weight milestones or goal weight (not food related!).
4. Gather your supplies
Choose what material you want for your board and where you might like to hang it as this will determine your size.  Popular options for boards are coloured cardboard, cork, hard board or whiteboards. If you want a board that you can easily update, a whiteboard or cork board is a good choice.
Think about which accessories you want to pretty up your board. These could include pegs, stickers, pins, ribbons, mini bunting, stickers, coloured pens, crafting paper etc.
5. Get creative and design your board
Put on some music, surround yourself with images that make you happy and get creative with glue, scissors, thumb nails. Remember, it doesn't have to be perfect. You can add to it and take away from it at any time.
6. Hang your motivation board somewhere prominent
There is no point having your weight loss motivation board tucked away where you can't see it.
Hang it somewhere prominent.
It is a constant reminder of how far you have come and how close you are to achieving your goal.
This visual reminder will help keep you focused.
7. Track your progress
Record your progress along the way.
Pegs are a fun visual reference to to indicate weight lost. Include two lines on your board. The top line will have the number of pegs representing the weight that you aim to lose (see above). The bottom line will indicate how much weight you have lost. Other mums have created jars with gems in them to track their progress. Find a method that suits you.
Cross out each day that you complete your exercises.
Give yourself mini (non food related) rewards for meeting milestones. This could be a night at the movies, getting your nails done, buying some new trainers.
Now you should be well on your way to reaching your goals!!!
Thanks to all the wonderful mums at the Healthy Mummy community for sharing their motivation boards with us.
Are you ready to kick-start your weight loss?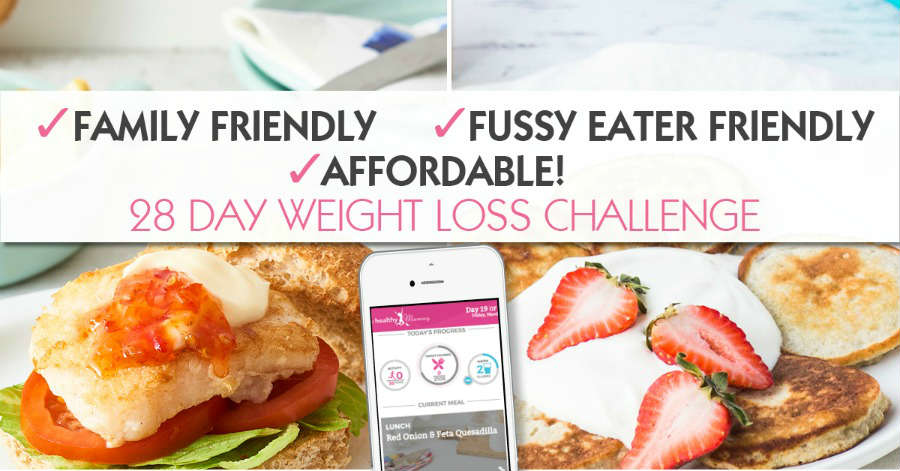 Want to shift your baby weight but feel like you have NO TIME in your day to exercise and eat healthily? That's where the Healthy Mummy's 28 Day Weight Loss Challenge can help.

Our Challenge entails: 
28 days of at home exercise routines (no gym needed) – with video instruction
Customisable and breastfeeding friendly meal plans
Time-efficient exercises for busy mums – under 30 mins
Challenge combines Pilates exercises with interval and circuit training (HIIT)
Suitable for basic to advanced fitness levels.
Home to thousands of EASY-TO-MAKE recipes.
To find out more about joining the 28 Day Weight Loss Challenge for £1 click here.
PLUS – connect with THOUSANDS of other mums on the 28 Day Weight Loss Challenge by joining our free support community here