How delicious are raspberries? They are juicy, high in antioxidants and loaded with polyphenols which can help combat cell damage. Did we mention they are delish? Combine raspberries with cocoa and you are on your way to making a MOUTHWATERING and healthy treat!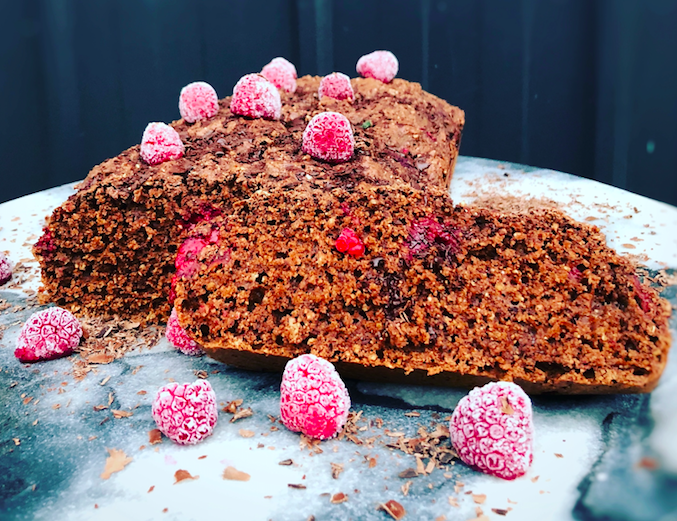 Healthy Mummy Cassie has submitted this yummy 180 calorie raspberry and cacao bread.  
Cassie says, "As part of the 28 Day Weight Loss Challenge I love all the healthy treats that double as lunchbox friendly snacks for the kids. Like this Raspberry and Cocoa Bread."
Ingredients
2 cups wholemeal self-raising flour
¼ cup cocoa powder
1 cup frozen raspberries
2 eggs
2 tbsp coconut oil, melted
1 cup milk of choice
¼ cup pure maple syrup
1 tsp baking powder
Method
Preheat oven to 180c.
Place all ingredients into large mixing bowl.
Mix well until combined.
Pour mixture into lined loaf tin.
Bake for 30 minutes until cooked through.
Allow to cool before removing from loaf tin.
Slice.
Store in air tight container for up to 5 days.
Makes 10 servings at 180 calories per slice.  
If you LOVE this recipe – you'll also love our Two Minute Chocolate Cake.