Kate Hernandez is a 33 year old mum who was 'sick' of feeling overweight, tired and depressed…so she decided to make this ONE amazing change. She joined #TeamHealthyMummy.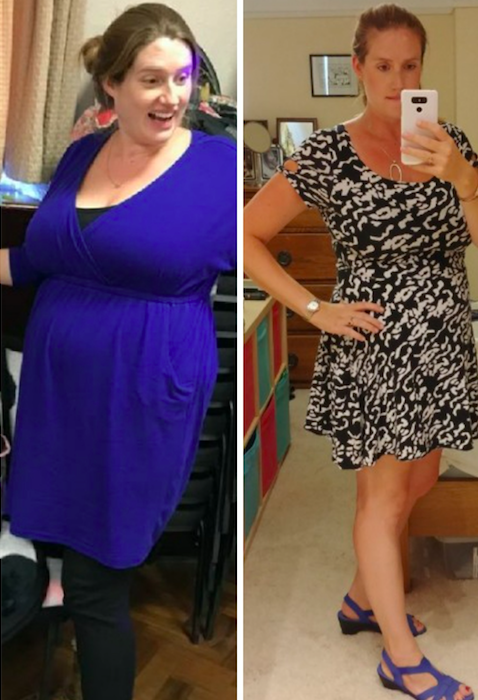 I was sick of being overweight and feeling depressed…so I decided to make this ONE change
Kate is a 33 year old mum-of-two from Hertfordshire. In April 2018, Kate was inspired to join the Healthy Mummy's 28 Day Weight Loss Challenge –  a weight loss program for mums created by mums.
She began her weight loss journey at 212 pounds (approx). Fast forward to July 2018, Kate weighs 182 pounds.
Kate says, "I am so much fitter now than I was when I started my first challenge nearly 4 months ago.
"I have got back into running and can now run 5km in about 31 minutes. I can also hold a plank for over a minute. Another victory is having an overall loss of 53 cm resulting in me fitting into my pre-pregnancy clothes."
Why Kate joined the Healthy Mummy
"I joined The Healthy Mummy because I was sick of being overweight and feeling depressed," Kate reveals.
While Kate feared her husband was becoming 'tired' of her 'moaning' about being overweight and not liking her body, she also wanted to become a more positive role model to her children.
"I want to be a positive role model for my children so that they learn how to be healthy and happy by fuelling their body and exercising regularly", she says.
Kate says when she made the decision to tackle her health and fitness, she had to research different kinds of weight loss programs.
"I really wanted something that was sustainable and suitable for my entire family," Kate shares.
That's when she found the Healthy Mummy. 
"I saw the huge variety of tasty recipes and workouts and thought that it was worth a try. I must admit I was dubious that such good food would lead to much weight loss, but it works!"
Go to Healthy Mummy snacks
Kate says the one Healthy Mummy snack she has in her freezer no matter what is the Chocolate Fruit and Nut slice.
"It's so easy to prepare and it really satisfies any naughty cravings!"
If you are a member of the 28 Day Weight Loss Challenge, you can find this recipe in the recipe hub.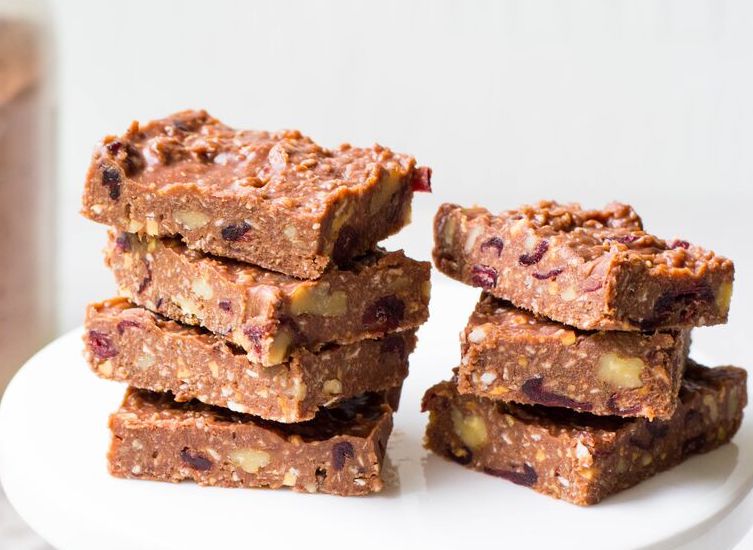 Kate's favourite 28 Day Weight Loss Challenge workout
When you join the 28 Day Weight Loss Challenge – you have instant access to a weekly meal plan, thousands of recipes and hundreds of exercises and fitness videos.
"When I was starting out my favourite workout was the baby-wearing fitness videos as they allowed me to ease my way back into exercise and get my baby to sleep at the same time!
"I have gradually increased my fitness and now my favourite workouts are the advanced fat burning ones along with advanced Tabata and belly busting workouts.
"I love being able to pick and choose to make the workout adaptable for me and the time I have available that day."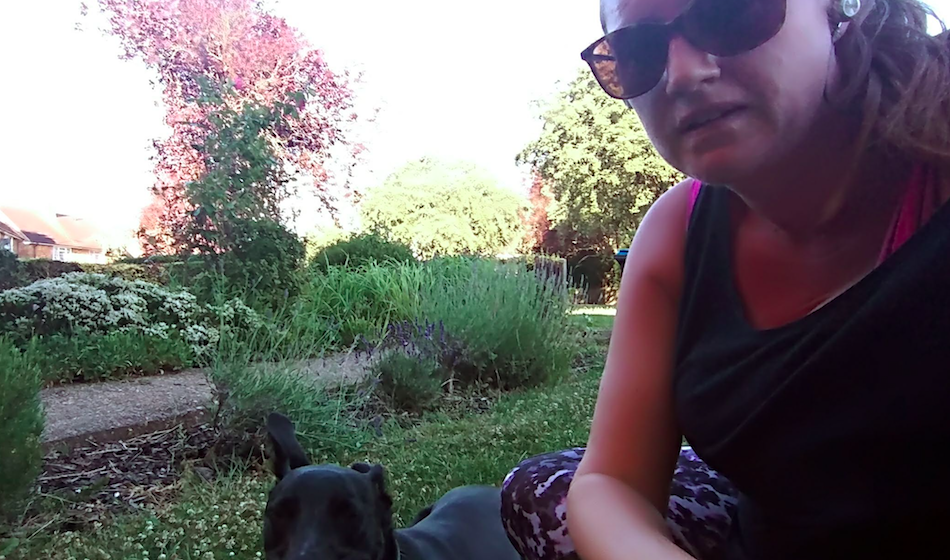 3 weight loss tips for other mums wanting to tackle their health and fitness
If you are thinking about starting your own health and fitness journey, Kate has the following three tips to share:
1.PLAN….but still be flexible
Plan, but also plan to be flexible – the beauty of the Healthy Mummy 28 Day Weight Loss Challenge is that you can plan all your meals and snacks for an entire week. Use this tool to help with the shopping and to help ensure you stay on track – but when plans change, adapt your meal plan by using the swap button.
2.Take it slow
Take it slowly and enjoy it – this is a sustainable lifestyle change so start by making small changes which will become habits. Don't beat yourself up if you don't make a healthy choice one day, or one week, or even one month! Just draw a line and start again.
3.MAKE snacks
Have a stash of Healthy Mummy snacks – I think most people's weakness is sweet treats, especially once the kids have gone to bed, having a constant supply of healthier, yet just as satisfying, treats will help ensure you stay on track.
Absolutely amazing stuff Kate!
Inspired by Kate? Start your own 28 Day Weight Loss Challenge today!
Our 28 Day Weight Loss Challenge is an affordable, customisable program designed to help mums reach their weight loss goals and tackle their health.
Our Challenge entails:
Hundreds of at home exercise routines (no gym needed) – with video instruction
Customisable and breastfeeding friendly meal plans
Time-efficient exercises for busy mums – under 30 mins
Challenge combines Pilates exercises with interval and circuit training (HIIT)
Suitable for basic to advanced fitness levels
Home to thousands of EASY-TO-MAKE recipes!
To find out more on the 28 Day Weight Loss Challenge click here.