Who knew you could fight the fat by eating?! Turns out you can, if you do it the right way!
Fat-fighting properties are found in many healthy and yummy foods, even some of your favourites – like avocado! And there are HEAPS of delicious, healthy recipes on the 28 Day Weight Loss Challenge!
Designed to rev up your metabolism for the weeknights, these three dinner recipes will having you fighting fat like never before.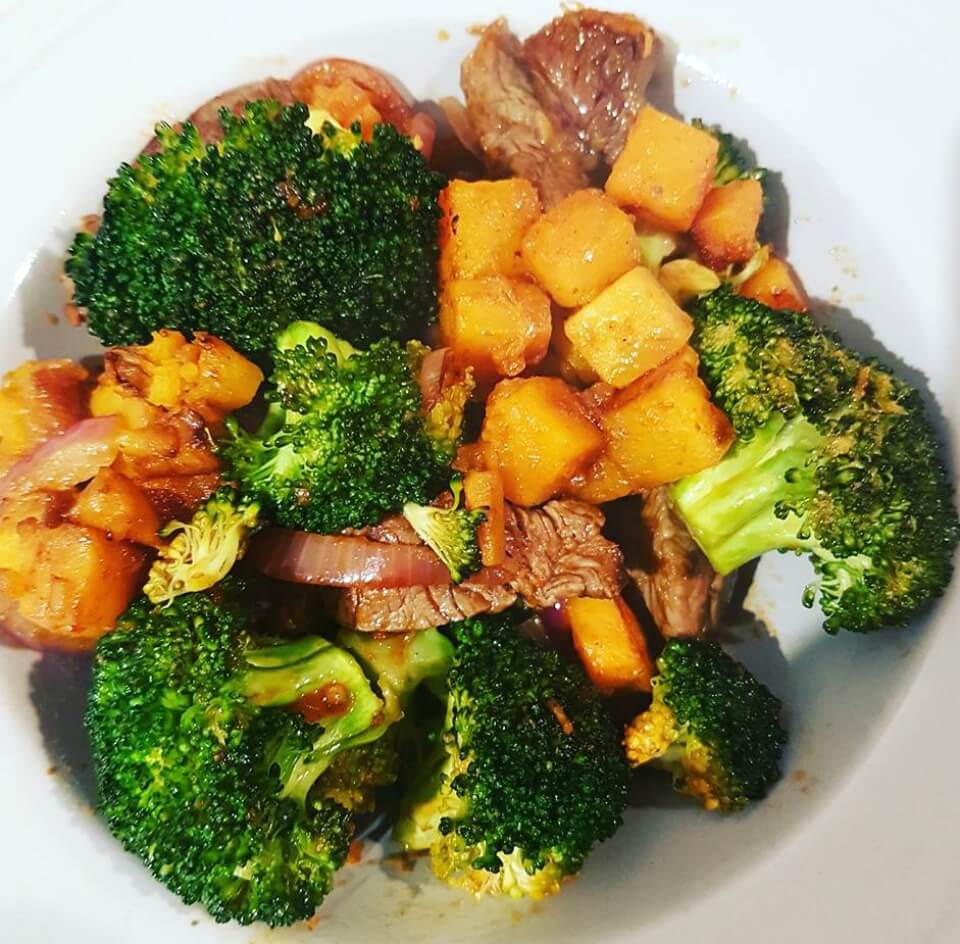 Fight the fat
Stomach fat can be incredibly difficult to get rid of. There are two different types of fat within your body, subcutaneous fat and visceral fat.
Subcutaneous fat is the fat that is visible just beneath your skin – the fat that makes you appear fat. Visceral fat is the fat buried deep beneath the surface of the skin that is wrapped around your internal organs.
Visceral fat is the most dangerous type of fat as it is so close to your organs, and it's the most important fat for you to target.
Your stomach contains both types of fat, and it's especially important to remove visceral fat from your tummy area as there are so many important organs in that part of your body.
So how do you fight the fat? Well, there are some types of foods that can actively fight stomach fat – and if you combine a few of these foods into one meal, you can fight the flab whilst also eating delicious food.
1. Beef and pumpkin stir fry
Packed with fresh vegetables which will give your metabolism the boost it needs, plus a kick of chilli in the red curry paste! Pictured at top of page.
Ingredients
1

tbsp

coconut oil

2

cups

pumpkin

peeled and cubed

1

tbsp

red curry paste

240

grams

lean beef

2

cups

broccoli

1/2

red onion

thinly sliced

1

tbsp

fish sauce
Method
In a pan, over medium heat, add half the coconut oil and cook the pumpkin pieces for 5 minutes or until they are tender, then set aside.

Add the curry paste to the pan and cook for 1 minute. Slice beef and add to the pan, cook for 5 minutes.

Cut broccoli into florets and add to the pan with the red onion, cooked pumpkin and fish sauce. Toss to combine and cook all ingredients for 4 minutes.

Serve stir fry in a bowl and enjoy.
2. Soba Noodles with Salmon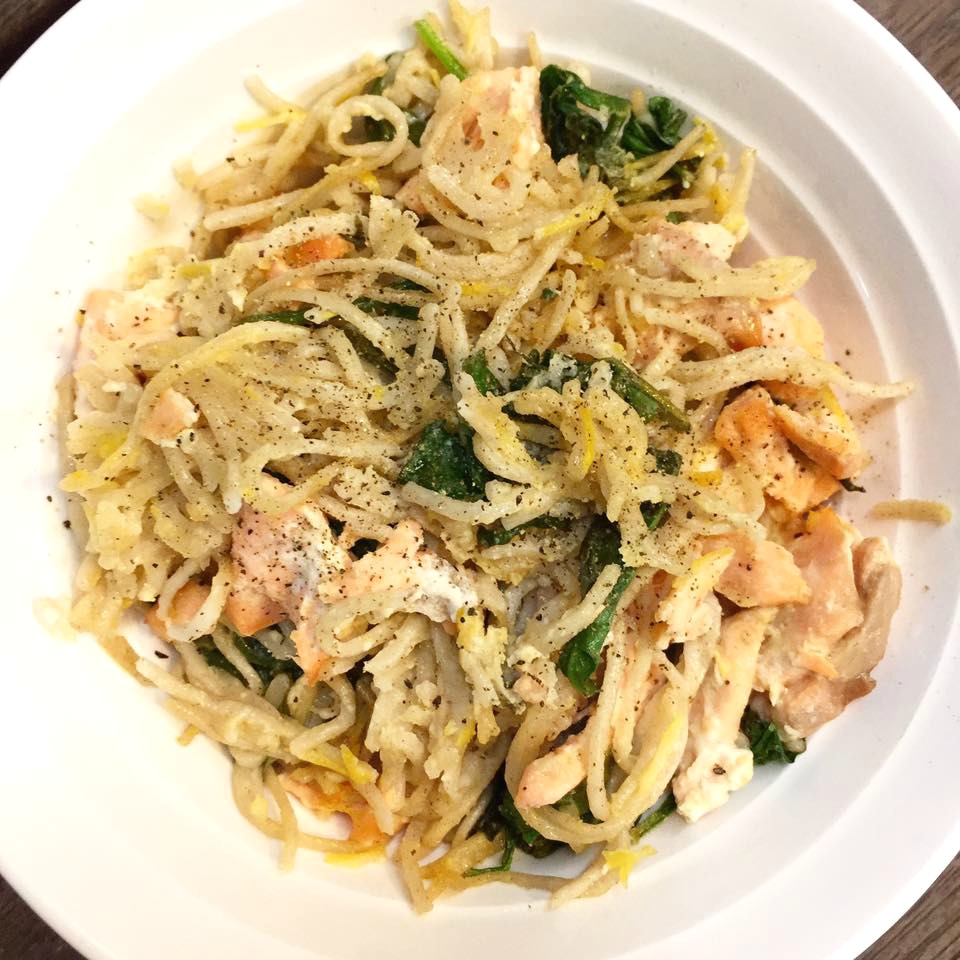 Fish should be part of a heart healthy diet. Salmon's omega-3 fatty acids help build calorie-burning muscle as the body can't make omega-3 itself, having a healthy intake of salmon is beneficial to fat burning and not to mention oh so tasty!
Ingredients
300

grams

salmon steak

or firm fish of choice

90

grams

soba noodles

2

egg yolks

1

tbsp

lemon zest

2

tbsp

lemon juice

1

cup

baby leaf spinach

Salt and pepper
Method
Preheat the oven to 180C / gas mark 4.

Wrap the salmon in baking paper and place on a baking tray. Cook for 8-10 minutes or until salmon is cooked through. You could also cook the salmon in a steamer if you have one.

When salmon is ready, remove from the oven (or steamer) and use a fork to flake the flesh into pieces.

Prepare the noodles according to packet directions and keep about 1/4 cup per serve of the cooking water aside.

Heat a frying pan over medium heat. Add the drained noodles, egg yolk, lemon zest and lemon juice. Stir quickly to cook the egg yolk over the heat and combine with the noodles. While stirring, slowly add in the reserved cooking water from the noodles to help combine the sauce with the noodles (you may not need all of the reserved liquid).

Add the salmon and baby spinach and toss through gently until spinach has wilted.

Remove from heat and serve seasoned with salt and pepper.
3. Chicken macro bowl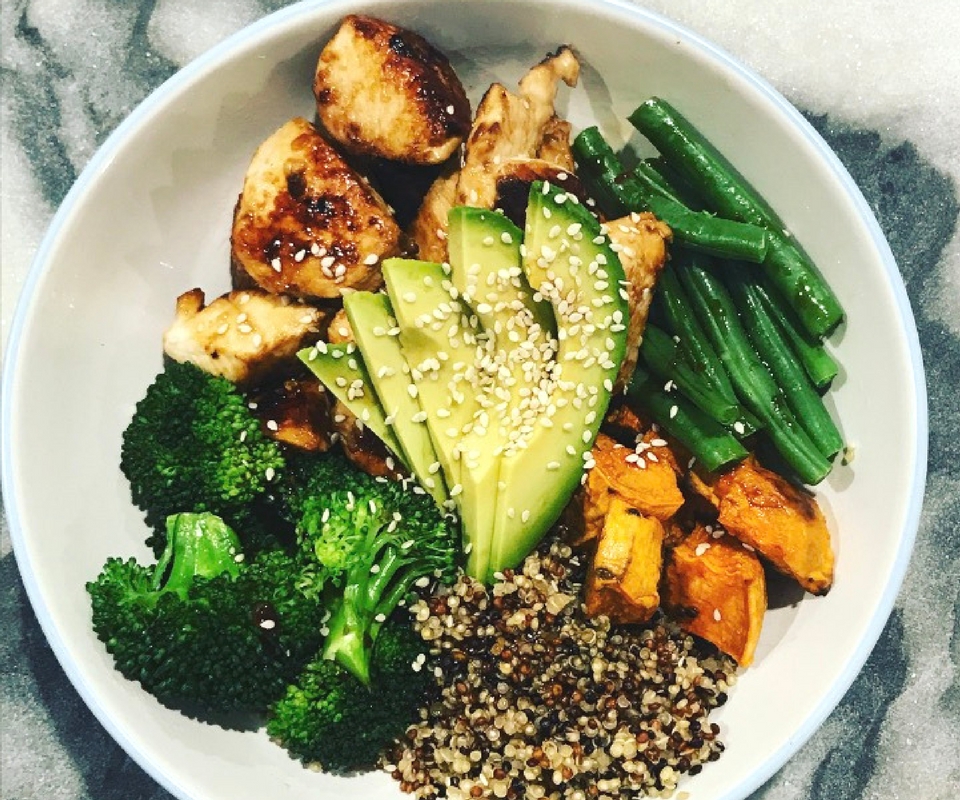 This protein-packed bowl will keep you fuller for longer as well as helping to maintain regular bowel movements, which leads to less bloating.
Adding avocado into your weeknight bowl will add to the fat fighting, as an avo combines essential fatty acids, monounsaturated fats, and antioxidants to help you do just that.
Ingredients
350

grams

skinless chicken breast

1/3

cup

uncooked quinoa

100

grams

green beans

100

grams

broccoli

1/2

avocado

sliced

300

grams

sweet potato

peeled and cubed

1

clove

garlic

minced

1

tbsp

soy sauce

1

tbsp

sesame oil

1/2

tsp

sesame seeds
Method
Preheat oven to 180C / gas mark 4.

Cook quinoa as per packet instructions.

Place sweet potato in a microwave safe container and cook in microwave on high for 2 minutes.

Remove and toss in half of the sesame oil and place on a lined oven tray. Cook for 10-15 minutes until golden.

Dice chicken and mix with garlic and soy sauce. Cook in hot frypan with the rest of the sesame oil until cooked through.

Steam the greens on the stovetop or in the microwave until tender crisp.

Portion the chicken, quinoa and veggies into bowls.

Sprinkle with sesame seeds and serve.